April 21/15 7:34 am - LIV Introduces Women's Helmet Line

Posted by Editoress on 04/21/15

In addition to introducing a helmet line for the Giant brand [see Giant Introduces Helmet Line], Giant is releasing a women-specific helmet line through the LIV brand.

Liv is unveiling four new performance helmets for female riders. The lineup includes new models for road, triathlon, time trial and trail riding, with a host of new technologies and features to help women riders get the most out of their cycling experiences.

The new models include the Rev Liv road model, the Attacca aero road model, the Attacca TT for triathlon and time trial, and the Infinita for trail, enduro and all-mountain riding. Each one is available in a number of sizes and colours to offer a precise, comfortable fit and attractive styling for all types of performance cycling pursuits.

The new road models have been developed with input from Liv-Plantur team riders, who used them over the winter for pre-season training and have already scored a number of top results at major races this year. In March, teammates Amy Pieters and Floortje Mackaij broke away from the field at the Dwars door Vlaanderen semi-classic in Belgium, finishing first and second respectively with their Rev Liv road helmets.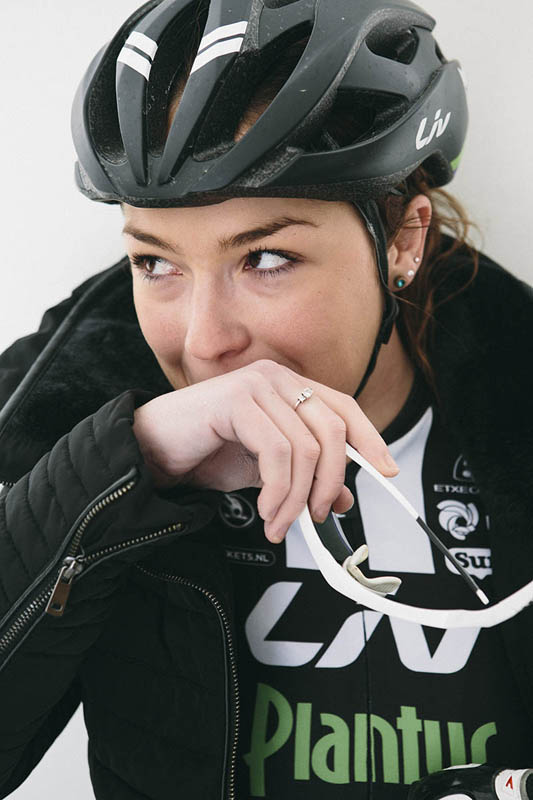 Team Liv-Plantur rider Lucy Garner wears the Rev Liv road helmet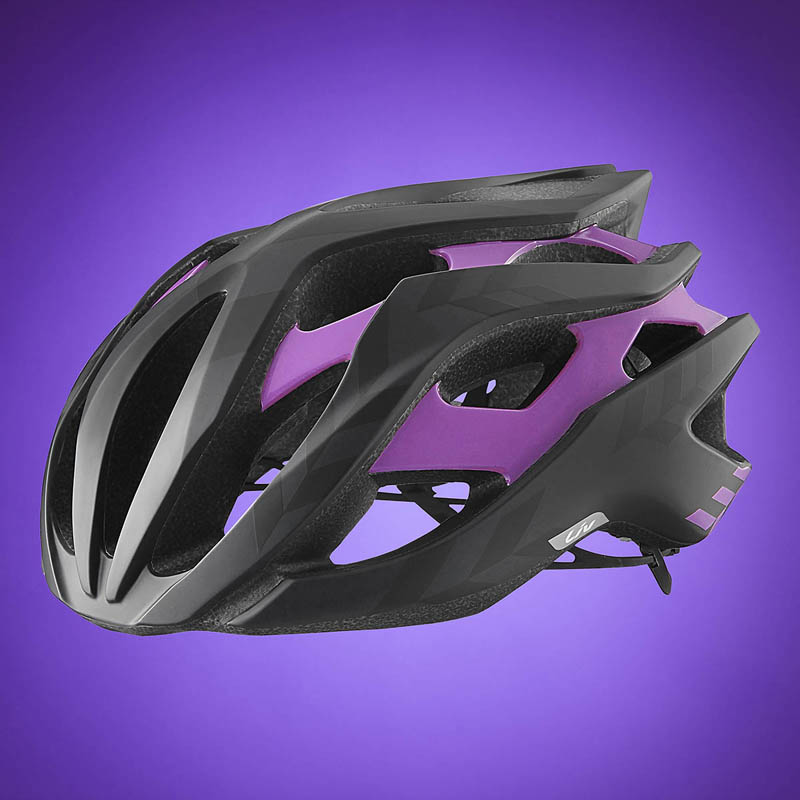 Rev Liv
Designed with 21 ventilation ports and a weight of just 235 grams, the Rev Liv is all about lightweight comfort and a precise fit for all types of road riders. It's the top choice of the Liv-Plantur GC riders for mountain stages and long days in the saddle.

The sprinters of Team Liv-Plantur also have an advantage this year with the new Attacca aero road helmet. Developed in partnership with aerodynamics experts and pro racers, the Attacca brings some unique design elements and technologies to the women's aero road helmet market.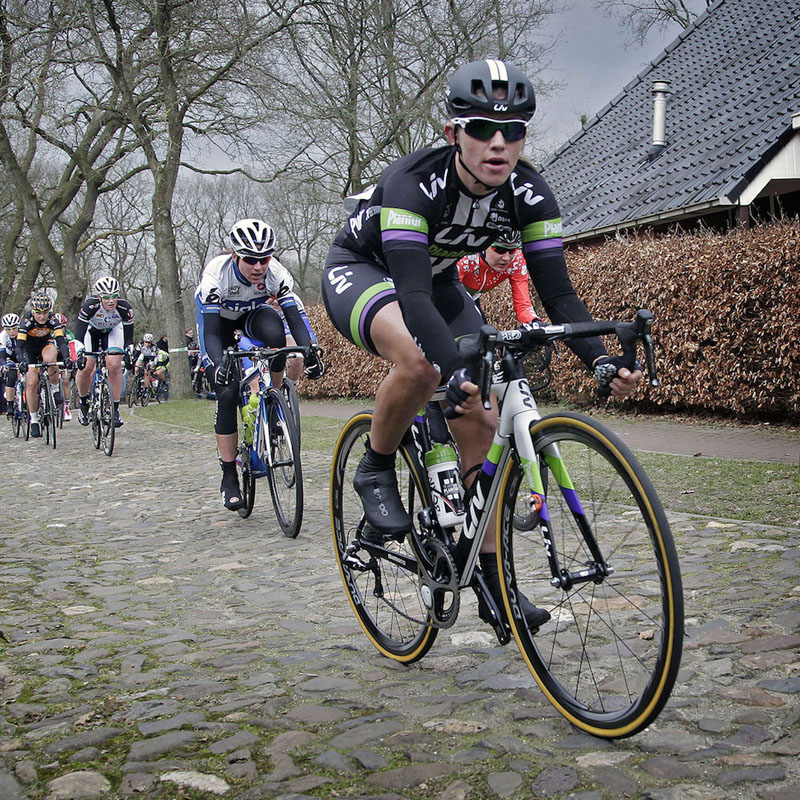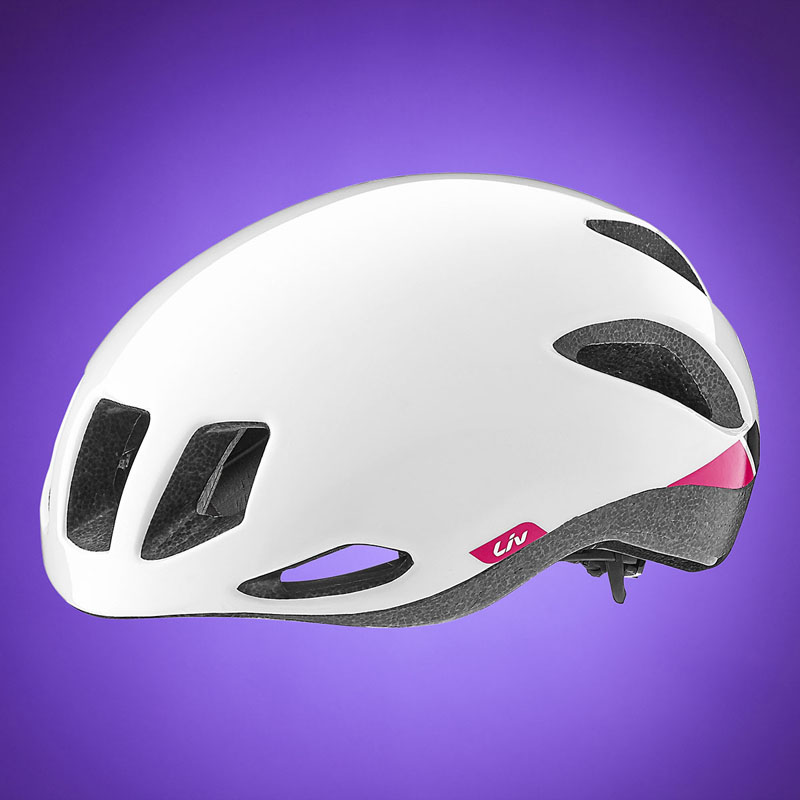 Attacca
The Attacca's AeroVent ventilation system channels air through the helmet, using "drag-neutral" front vents and a slippery profile engineered through Computational Fluid Dynamics and extensive wind-tunnel tests. Last month Mackaij proved just what the Attacca is capable of when she broke away from the field in the final 3km of the Women's Gent-Wevelgem race in Belgium, soloing to the line to score the biggest win of her career.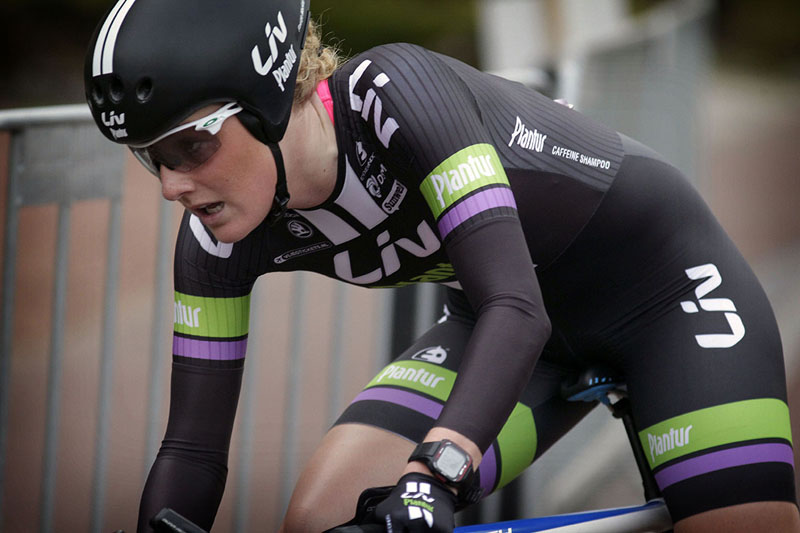 Floortje Mackaij
The Attacca TT is all about reducing wind drag for triathletes and TT racers without the usual compromises in comfort and fit. Developed and fine-tuned at the Aero Concept Engineering facility in France, it has its own AeroVent cooling system with four distinctive ports in the front and one large rear port to pull cool air across the rider's head. It has a shortened tail and dimpled design on top to maximize aero performance at various wind angles and rider positions.
Attacca TT
The final helmet in Liv's new lineup is the trail and enduro focused Infinita. With its trail-specific design and technologies, including massive ventilation and extended rear coverage, the Infinita brings a new level of performance to women off-road riders who tackle a variety of conditions on every ride. With 18 vents, designed with straight, non-tapered walls, airflow is optimized whether you're bombing down the trail or grinding up steep climbs. The Infinita also boasts a number of trail-riding features including a camera mount, integrated goggle strap and adjustable visor.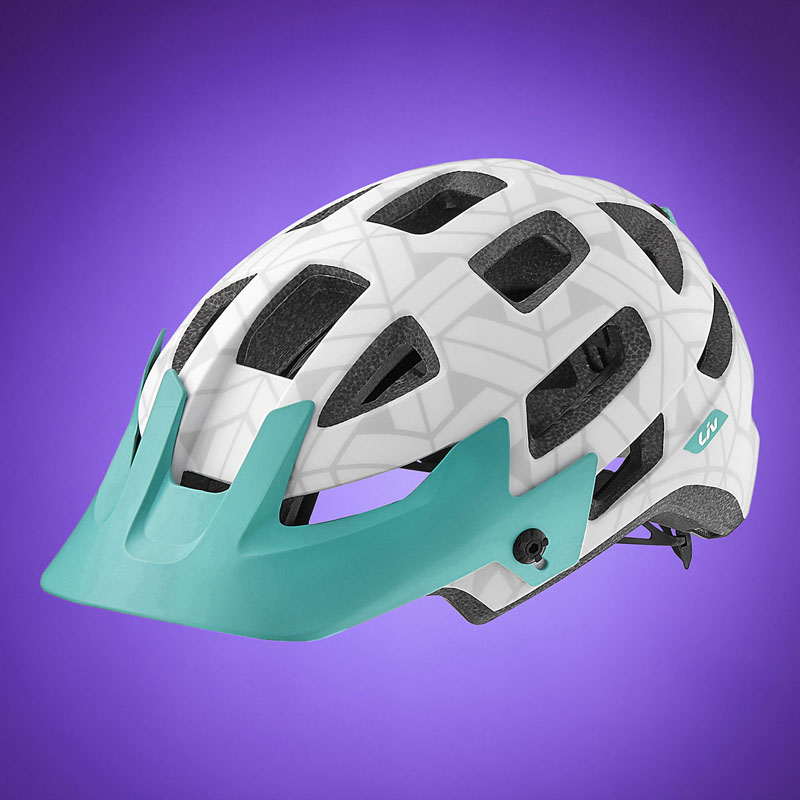 Infinita
The new Rev Liv helmet is available now through Liv retailers, with the rest of the range coming later this spring/summer.

To learn more, visit liv-cycling.com.
---
Related Photo Galleries
---