May 12/15 12:58 pm - Review: POC Do Blade Eyewear

Posted by Editoress on 05/12/15

Most cyclists, when they hear the name of the Swedish company POC, think of either the helmets or the eyewear that Ryder Hesjedal sported when he was winning the Giro d'Italia.

To say that the POC Did sunglasses Hesjedal wore provoked an avalanche of feedback due to their rather unique style would be an understatement and, for many, the aesthetics are too extreme.

However, POC followed up the Did with the Do Blade last year and the Do Half Blade, which will be released this year. The Do series do not feature the same style extremities as the Did, and the aesthetics shouldn't be a problem for most people.

Now that we have the aesthetics out of the way, what about the function and fit of the Do Blade?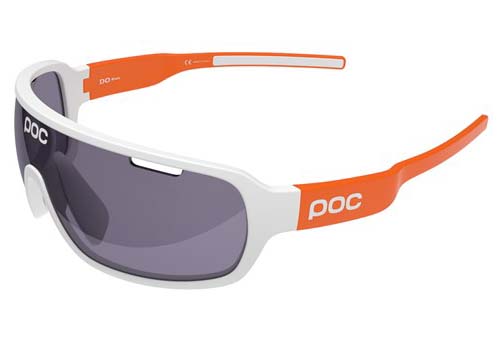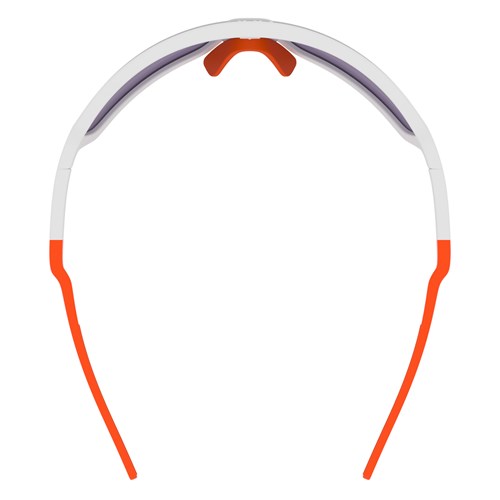 The style is wraparound and the coverage is greater than many of the minimalist models on offer, which isn't a bad thing. Even on the drops, you are still looking through the lens rather than over the top of it, and coverage is great enough that you can barely see the frame through peripheral vision at any angle.
The lens is made specifically for POC by Carl Zeiss, famous for camera and other optical lenses, and is curved in both vertical and horizontal axes, so there is no discernible distortion. It is, in fact, one of the best non-prescription lens we have tested. The standard tint has a rose shade that is optimized for asphalt conditions. It is designed to give the rider better contrast for wet and sunny conditions on dark grey and black surfaces. The Do Blade comes stock with this lense, and others are available in Clear, Silver Mirror, Smoke and Yellow tints. It also comes with a nice zippered and foam-lined hard case. The MSRP is $260.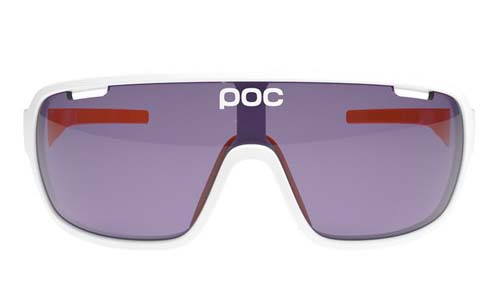 The larger, curved, wraparound design means that there is very little airflow around the eyes, which could be a bonus to contact wearers. There are a couple of slits to vent along the top of the lens, and we did not notice any fogging, even in very humid conditions (the lens is also treated for anti-fogging).

The frame is made of grilamid, a polymide with low water absorption. It is light and has some flex. There are hydrophilic rubber inserts at the temples to stop slippage when you are sweating, and the nosepiece is also hydrophilic rubber. The nosepiece is also completely adjustable to suit both narrow and wide bridges.

All in all, the Do Blade functions extremely well, with good, distortion-free optics. For some people - especially those with small features - the Do Blade may give more coverage then they are comfortable with, but we liked the full-face design. The new Do Half Blade will likely answer those concerns.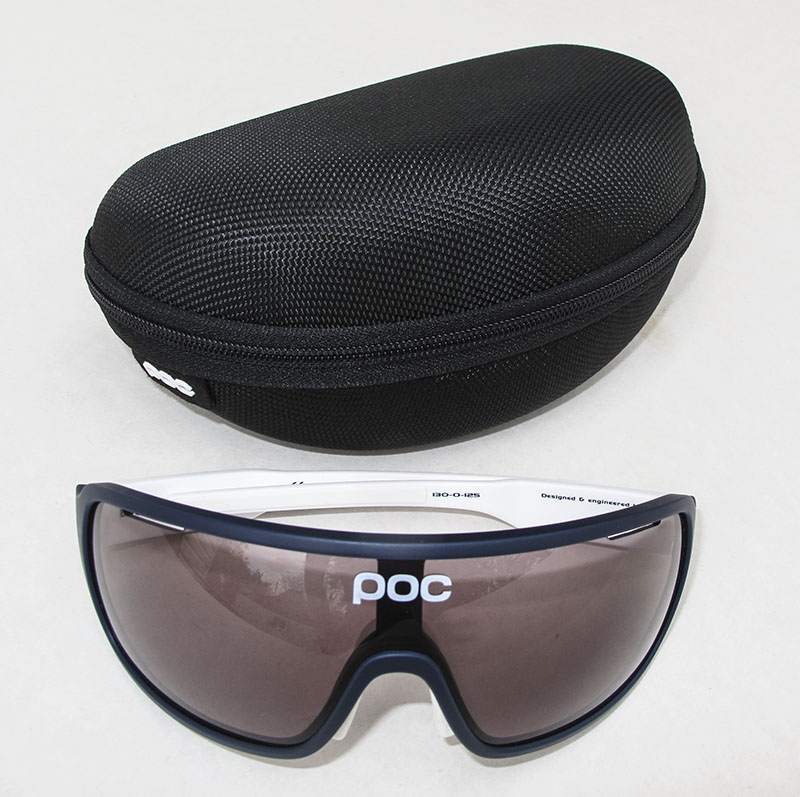 Do Blade comes with a protective case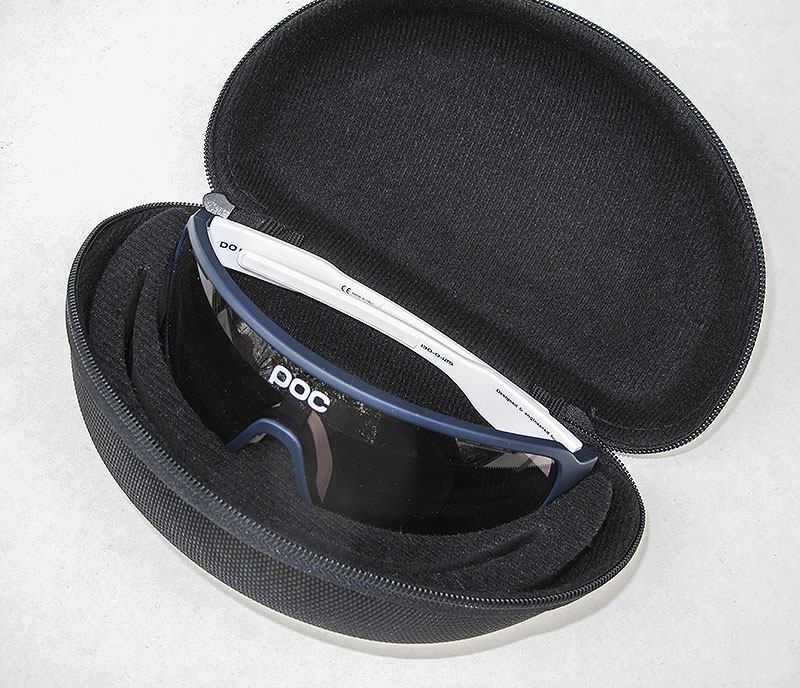 The Do Blade settled into its case, with room for another lens
---
Related Photo Galleries
---