August 21/15 15:16 pm - Brown, Smith & Wallace Qualify in Val di Sole

Posted by Editoress on 08/21/15

Downhill qualifying opened the seventh and final round of the Mountain Bike World Cup on Friday, in Val di Sole, Italy.

Rachel Atherton (GT Factory) was the top qualifier for the women, continuing to dominate the series that has seen her win five consecutive rounds and lock up the title at Round 6. Atherton's time of 4:14.283 was over two seconds faster then world champion Manon Carpenter (Madison Saracen), who sits second to Atherton in the standings. Myriam Nicole (Commencal/Vallnord) finished third, a further three-tenths of a second in arrears. Tahnee Seagrave (FMD Racing), third in the overall standings, was fourth at 14.045 seconds and Tracey Hannah (Polygon UR) qualified fifth. Casey Brown (Bergamont Hayes Components) was the only Canadian woman racing and qualified eighth, 22.595 seconds behind Atherton.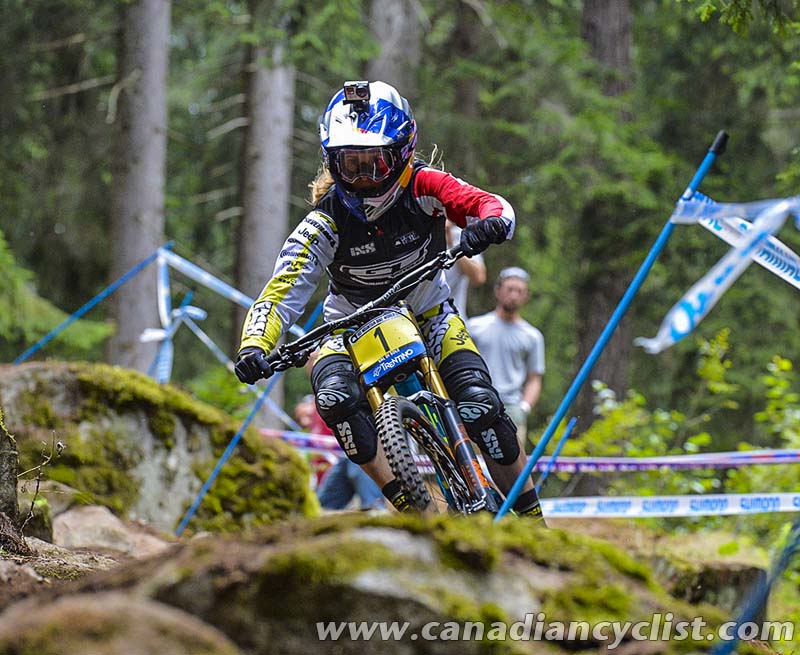 Rachel Atherton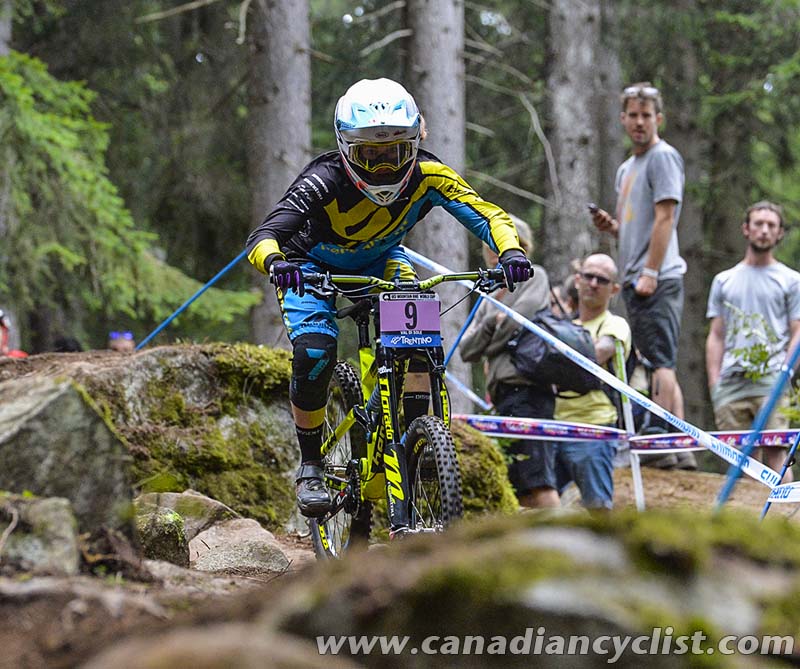 Casey Brown
In men's qualifying, World Cup leader Aaron Gwin (Specialized) was just beaten by two-tenths of a second, with his team mate Troy Brosnan coming out on top. The Specialized pair were well ahead of the rest of the field, with Loic Bruni (Lapierre Gravity Republic) in third at 1.336 seconds, and number two overall Greg Minnaar of South Africa fourth at 4.016 seconds. World champion Gee Atherton (GT Racing) rounded out the top five.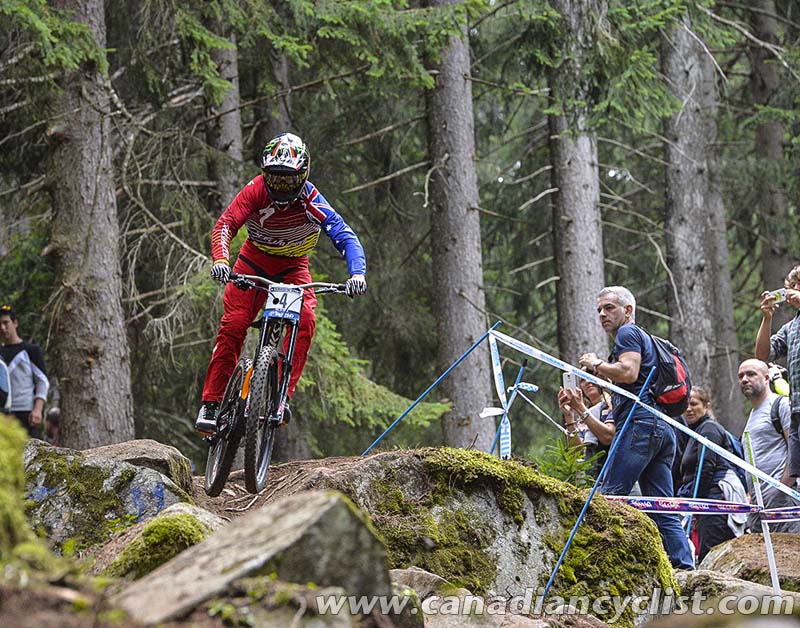 Troy Brosnan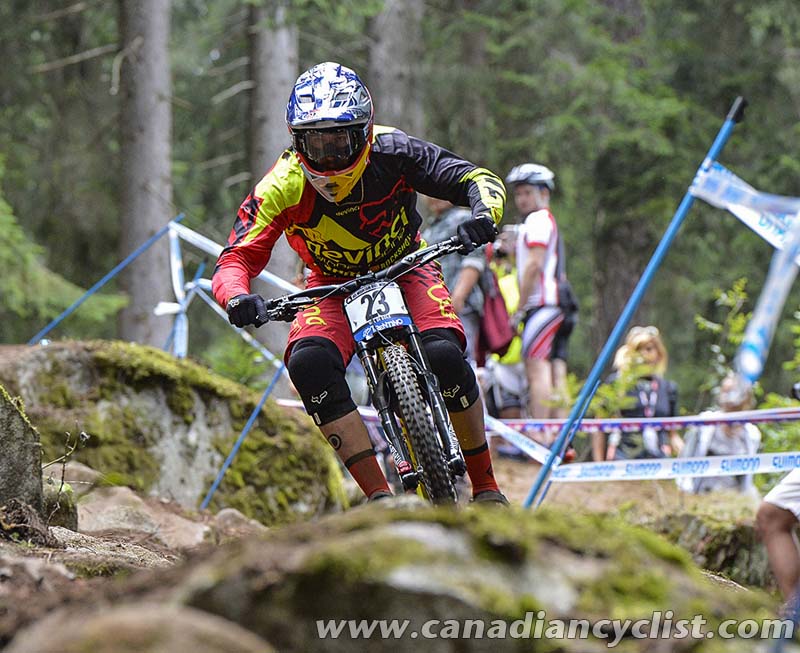 Steve Smith
Devinci Global Racing team mates Steve Smith and Mark Wallace finished back-to-back in 12th and 13th respectively, at 10.56 and 10.913 seconds. Canadian national champion Matt Beer qualified 33rd and Forrest Riesco was 66th. Jack Iles (Norco Factory) finished 110th and did not qualify.

In the Junior men's category, Alex Marin Trillo (Giant Factory Off-road) was the top qualifier, followed by Andrew Crimmins (Kona Factory) and Jacob Dickson (Orange Dirt World, XFusion). World Cup leader Laurie Greenland (Trek World Racing) was fourth. Henry Fitzgerald (Steve Peat Syndicate Global) was the only Canadian to qualify, in 13th place. Canadian champion Magnus Manson (Norco Factory), in 36th, missed qualifying by six spots.

The legendary Steve Peat (Santa Cruz Syndicate), returning to World Cup competition at Val di Sole for the first time this year after a leg injury has kept him out of action all season, did not qualify for the final. According to Peaty, as far as he can remember, this is the first time ever that he has NOT made the final of a World Cup.

Results
Women & Junior Men
Elite Men
---
Related Photo Galleries

Val di Sole World Cup August 21/15 - August 23/15, Val di Sole, Italy


Women DH Qualifying
Junior Men DH Qualifying
Elite Men DH Qualifying
Women DH Final
Junior Men DH Final
Elite Men DH FInal
Elite Women XC
Elite Men XC
U23 Men XC
---