October 5/15 10:54 am - Karol-Ann Canuel joins Dolmans-Boels for 2016

Posted by Editoress on 10/5/15

Karol-Ann Canuel will join the Dutch team Dolmans-Boels for the 2016 season. Following the dissolution of Velocio-SRAM team the team Canuel joined in 2014, the Quebec based rider joins a group of elite athletes including the new world road champion, Britain's Lizzie Armitstead.

"We knew Velocio-SRAM would not return in 2016 in late July, so I had discussions with teams in early August. This is a team that's really competitive and it was with it that I wanted to continue next year, "said Canuel, confirming that Dolmans-Boels was at the top of the list of her choices.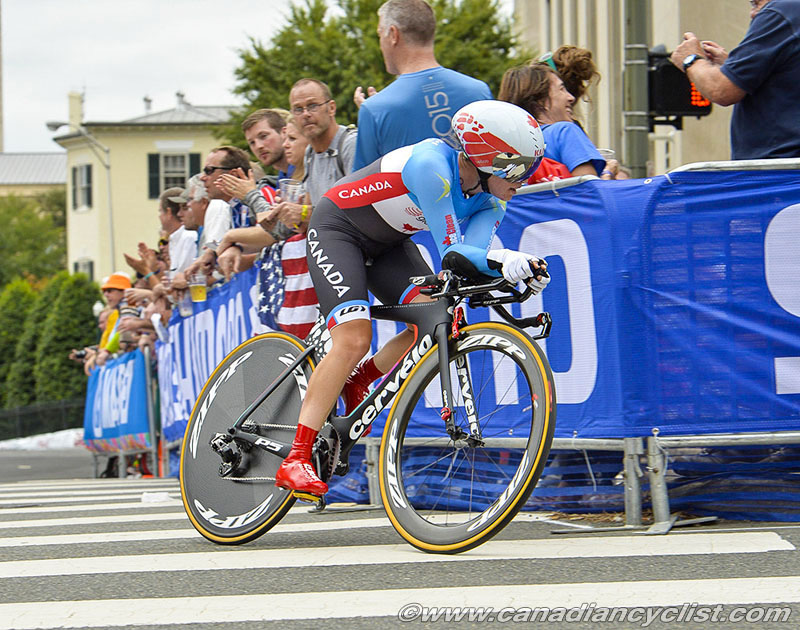 The decision was largely influenced by her former teammate Evelyn Stevens, who has just completed her first season with the Dutch team.

"Evelyn is one of the reasons I wanted to join this team. I'd like to ride with it, it is positive and she said it would be good for me. It is a great challenge and we can win a lot of races next year. "

The 27-year-old has signed a one-year contract, which is satisfactory in the present circumstances.

"2016 is an Olympic year, so a one-year contract, it's okay," said Canuel "one does not know what will happens next after the Rio Games." "Right now, I just think to 2016."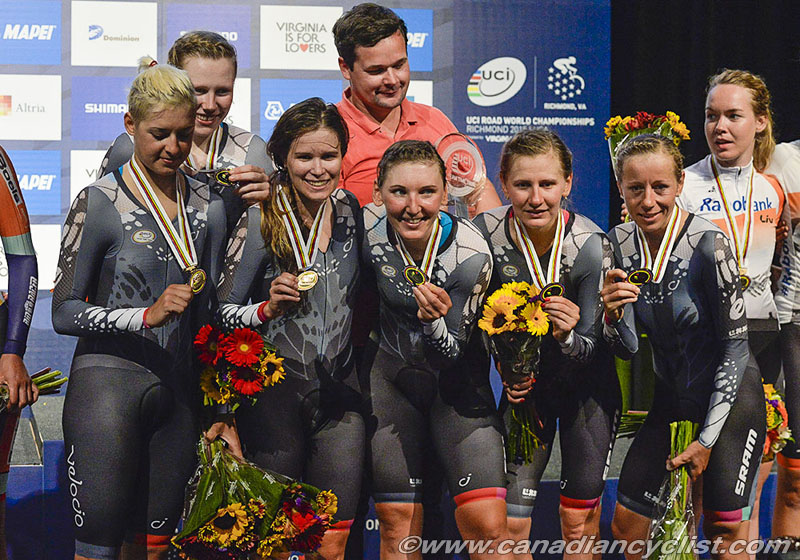 In 2014 and 2015, Canuel won the world title in the team time trial. She will certainly be a strong contender in this event next year, especially as Dolmans-Boels took teh silver medal just 6 seconds behind Velocio-SRAM at the World Championships in Richmond last month.

Courtesy Sportcom (translated)
---
Related Photo Galleries
---