October 22/15 19:03 pm - Cyclo-cross Nationals Preview

Posted by Editor on 10/22/15

The final national championships of the year will take place this Saturday in Winnipeg, with the Canadian Cyclo-cross Nationals. Winnipeg will host the Nationals for the second year running, and everyone is looking forward to a repeat of what was an excellent event last year.

In 2014 the event was blessed with unexpectedly warm and sunny weather and, while that will not repeat, the forecast calls for sun and high single digit temperatures.
The Elite/U23 Women and Elite Men races this Saturday & Sunday will be broadcast here
Held at The Forks park and market area in downtown Winnipeg, the 3.2 kilometre circuit does not have much elevation change, but still proved to be plenty difficult last year.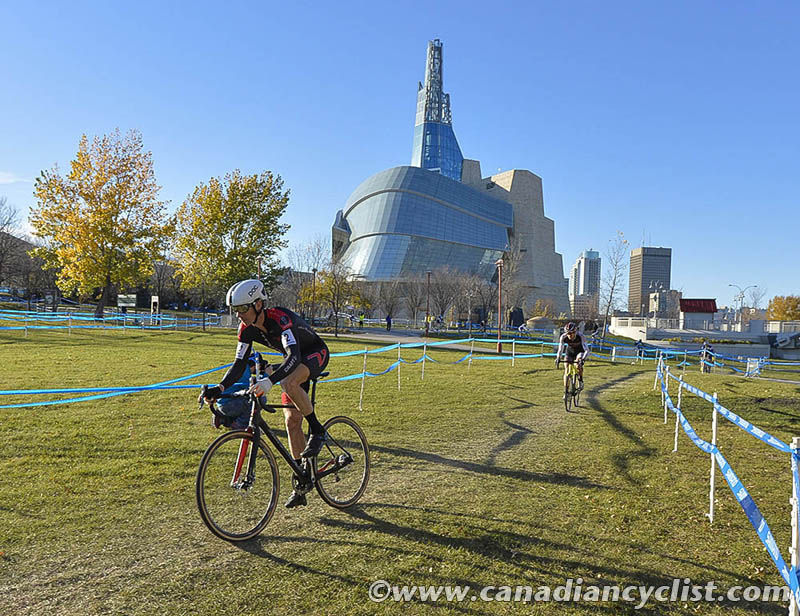 Starting and finishing near the striking Canadian Museum of Human Rights, riders first zig-zag through twists and turns on an opening grassy section, where crashes on off-camber turns took a number of riders out contention on the first lap. From there it is a long, straight fast section looking down on the Red River before crossing over and back on an old rail bridge at the mouth of the Assiniboine River.

Then it is another zig-zag section on pavement by the market area and into a deep 70 metre sand pit before heading over to the only elevation change on the course - a steep run up to a flyover bridge. After this there are a few more twists and turns before the final long asphalt track to the finish line.

The Elite women's race is guaranteed a new champion, since defending champion Catharine Pendrel (Luna) will not attend. However, her team mate Maghalie Rochette, the runner up last year will be there. Rochette will face tough competition from Mical Dyck (Naked Factory Racing), Natasha Elliott (Red Truck-Garneau p/b Easton), Sandra Walter (Liv Cycling Canada) and possibly the local favourite, pro road racer Leah Kirchmann (Optum p/b KBS).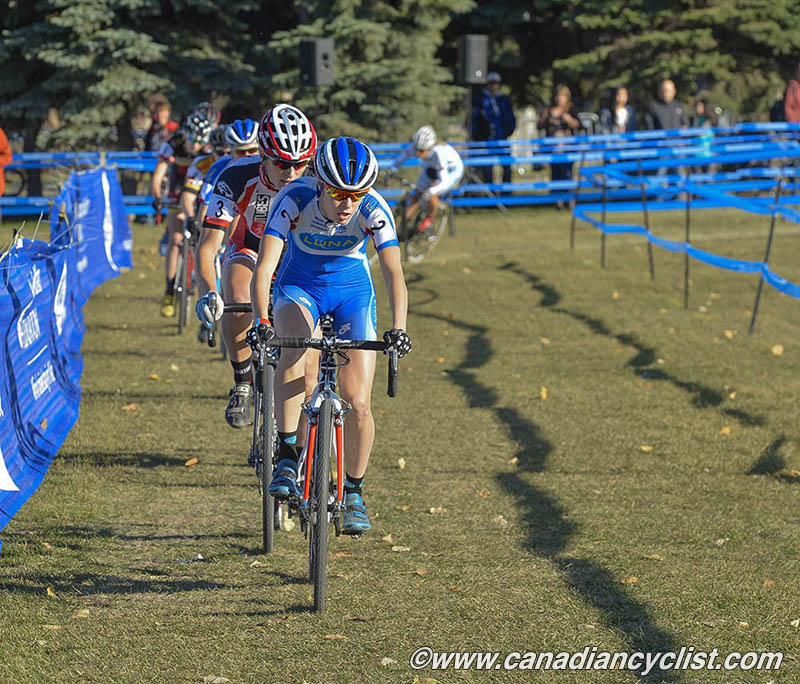 Maghalie Rochette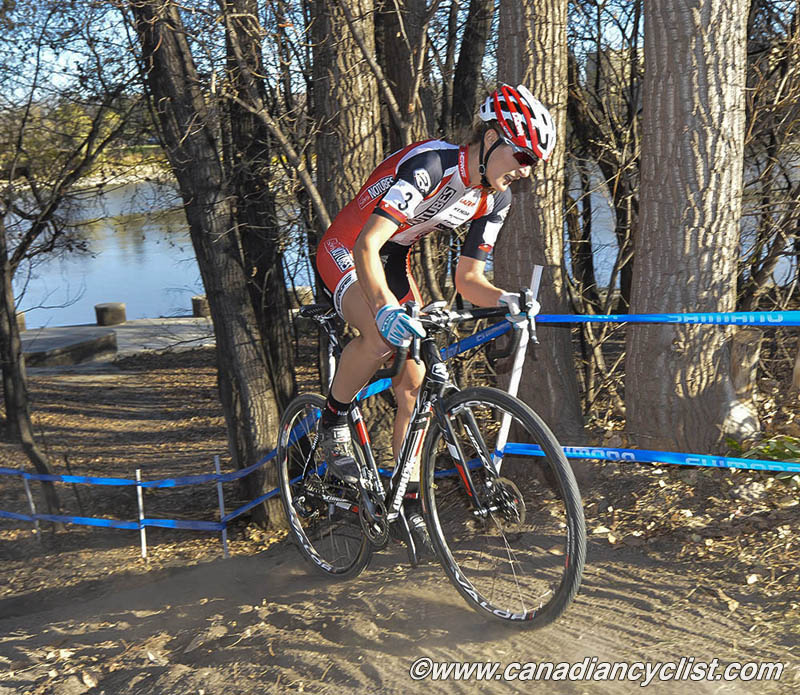 Mical Dyck
Natasha Elliott
On the men's side, all three of medalists are returning - defending champion Mike Garrigan (Van Dessel/Shimano/Velocolour), multi-time champion Geoff Kabush (Scott-3Rox) and local Manitoba favourite Michael van den Ham (Red Truck-Garneau p/b Easton). One of the other big favourites is Pan Am Games mountain bike champion Raphael Gagne (Red Truck-Garneau p/b Easton). Other podium contenders are Kabush's team mate Derek Zandstra, Jeremy Martin (Louis Garneau), Craig Richey (Red Truck-Garneau p/b Easton) and Aaron Schooler (Focus CX).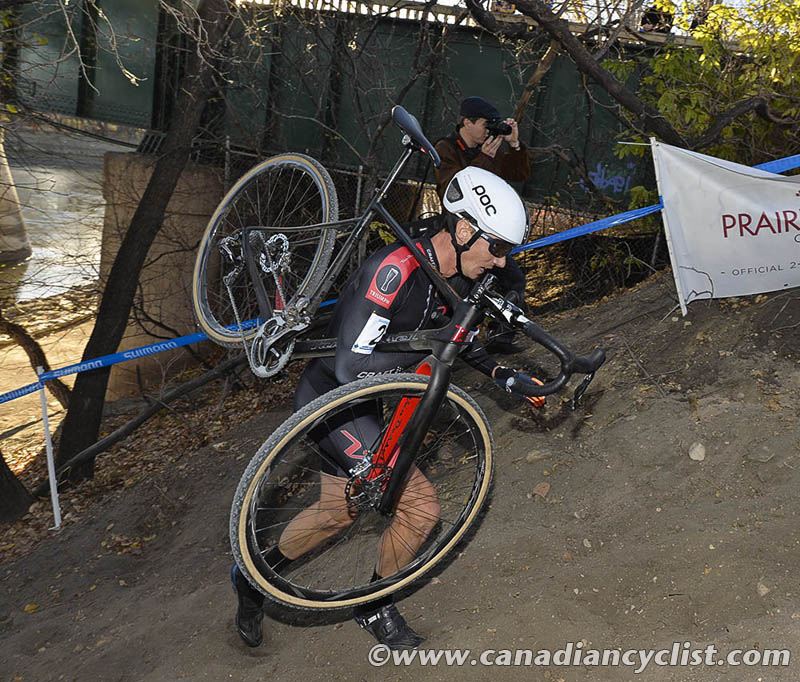 Mike Garrigan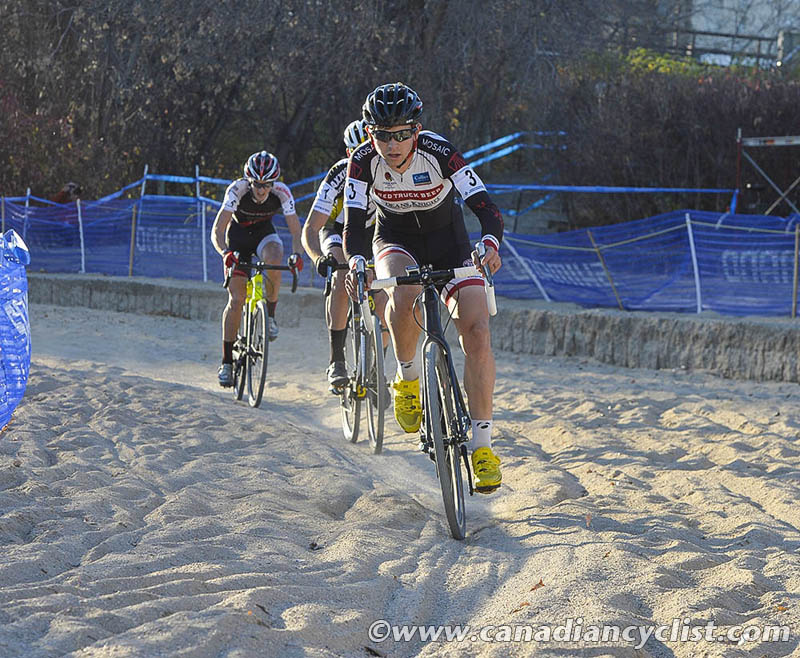 Michael van den Ham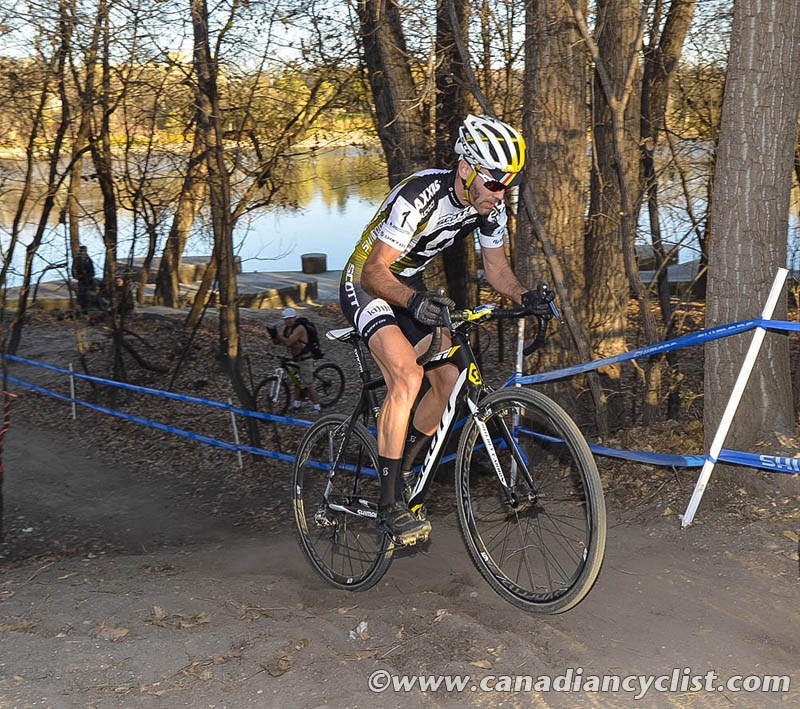 Geoff Kabush
The action gets underway at 9:00 am local time with the Masters races, followed by the Junior and U23 men at 2:30 pm, the Elite/U23/Junior women at 3:30 pm and finally the Elite men at 4:30 pm. We will be providing live coverage through the day, plus reports, interviews and lots of photos.



Hilights from the Canadian Cyclocross Championships


---
Related Photo Galleries
---