November 10/15 9:27 am - Visit Dallas DNA Pro Cycling Announces 2016 Roster

Posted by Editoress on 11/10/15

Visit Dallas DNA Pro Cycling has announced its roster for 2016. Drawing primarily from rosters of the merger teams, Visit Dallas p/b Noise4Good and DNA Cycling p/b K4, the new organization expects to have a successful inaugural season.

Team Sports Director, Scott Warren noted on the roster, "This team is the right mix of experience and raw talent, we have a dynamic group of riders with the right chemistry that are excited to race together."

Amanda Miller became a standout rider this year in two disciplines with results such as fifth in the Valkenburg World Cup Cyclocross Race and clinching a Most Courageous Leader Jersey on the final podium of the inaugural USA Pro Challenge Women's Race. Amanda also rode for Mara Abbott in her successful bid to win the overall GC at Tour of the Gila.

Tiffany Pezzulo had a strong and consistent season in North American criterium racing affording her the overall victory in the USA CRITS Series. She will return next year to lead the criterium squad through the exciting new schedule gained from USA Cycling's merger of the NCC and NRC series.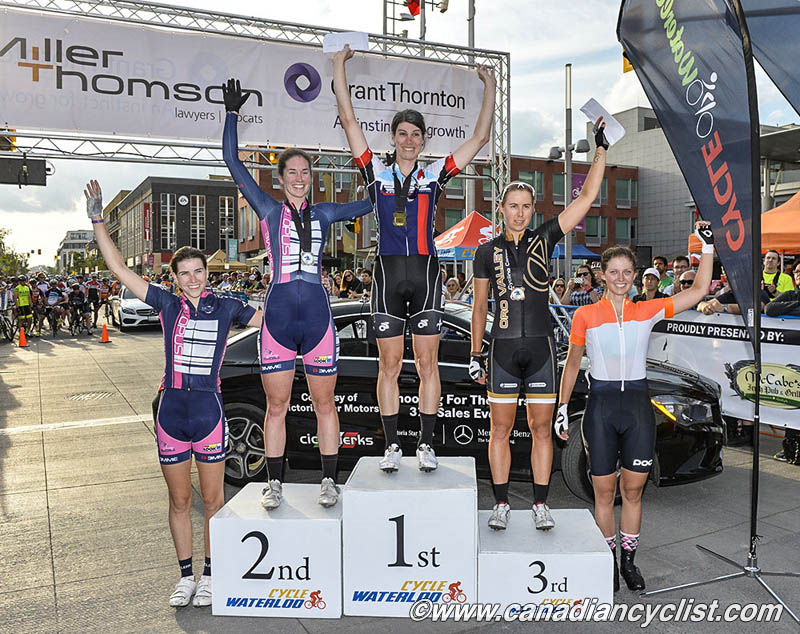 Jamie Gilgen had a breakout season as a road racer this year. In addition to winning bronze medals in the Canadian National Road Race Championship and the National Track Championships, Jamie rode to success in the US calendar of events, racing almost 75 events either solo or as a guest rider. The investment paid off with wins such as the Intelligentsia Cup's NCC event and sixth overall in the NCC standings.

2016 Visit Dallas DNA Pro Cycling Roster
Amanda Miller
Anna Grace Christiansen
Anna Sanders
Beth Ann Orton
Breanne Nalder
Jamie Gilgen
Lauren De Crescenzo
Mandy Heintz
Mia Manganello
Nina Laughlin
Sarah Tussey
Tiffany Pezzulo

"We are proud to bring another UCI-level women's team to North America, adding to the strong and talented field. It's exciting to see the growth of this sport; we're lucky to have partnered with companies like Orbea which share our desire to support women's cycling through competition," said Team Co-Owner, Alex Kim.
Press release
---
Related Photo Galleries
---