January 10/16 12:34 pm - Kirchmann Officially Joins Liv-Plantur at Team Launch

Posted by Editoress on 01/10/16

On January 7th, Giant-Alpecin officially introduced their 2016 men's and women's squads in Berlin, Germany. Joining the women's squad - Liv-Plantur - is former national road champion Leah Kirchmann.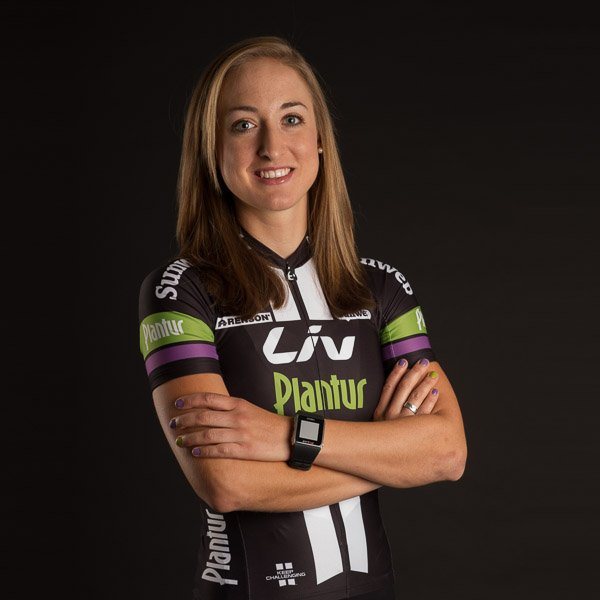 Liv-Plantur published a Q&A with Leah:

Question: What does Keep Challenging mean for you personally?
I'm constantly looking for ways to improve myself, to be a better person. Not only on my bike, but also as a person. Every year I identify my weaknesses and see where I can improve.

Question: What's the most inspiring cycling moment in history for you personally?
Watching Catharine Pendrel become mountain biking world champion in 2014.

Question: How does Team Liv-Plantur make you a better cyclist?
The team makes me better because it is able to provide all the tools that a cyclist needs.

Question: Who inspires you as a human being?
Clara Hughes. She had a great athletic career as a cyclist and speed skater. She now uses her name for humanitarian purposes.

Question: How do you spend your spare time?
I love to cook and to try new recipes and new foods.

Question: What's your favorite bike race?
The Tour of California, because of the beautiful routes and great surroundings.

Question: What song makes you ride faster?
"Let It Go" by Canadian band Dragonette.

Question: What has been your biggest achievement in your cycling career?
Finishing on the podium in La Course in 2014.

Question: What's your greatest ambition in the sport?
I want to be the best I can be and see how far I can go in the sport. Becoming an Olympic champion would be the biggest achievement possible.

Question: What's your definition of teamwork?
A group of individuals who use each other's strengths to achieve a common goal.

Question: If you weren't a professional cyclist, what would you do?
I'd be a cross-country skier. I did this when I was younger. I'm also interested in research, for example, in nutrition.

Question: What's your personal motto?
"Go fast and have fun."

Question: What's your favorite climb?
The Gibraltar Road Climb in Santa Barbara, California.

Question: What's on your personal bucket list?
I want to do the Vasaloppet in Sweden: the longest, oldest and biggest cross-country ski race in the world.
---
Related Photo Galleries
---