January 14/16 10:29 am - Track Cycling World Cup Finals Take Place This Weekend in Hong Kong

Posted by Editoress on 01/14/16

Cycling Canada has just released the team list for the Track World Cup in Hong Kong this weekend.
Fourteen Canadian athletes have made the long trip to Hong Kong for the final World Cup of the 2015-2016 season.

Olympic qualification is based on points earned at Continental Championships, World Cups and World Championships over the last two seasons, and Canada is getting a better picture of its chances of getting a spot in Rio in each of the track events.

The women's Team Pursuit squad is sitting in the strongest position. The Canadian women are leading the World Cup standings going into this event, and taking a second World Cup title (they also won in 2014) would be a big confidence boost going into the world championships in London, GBR, at the beginning of March.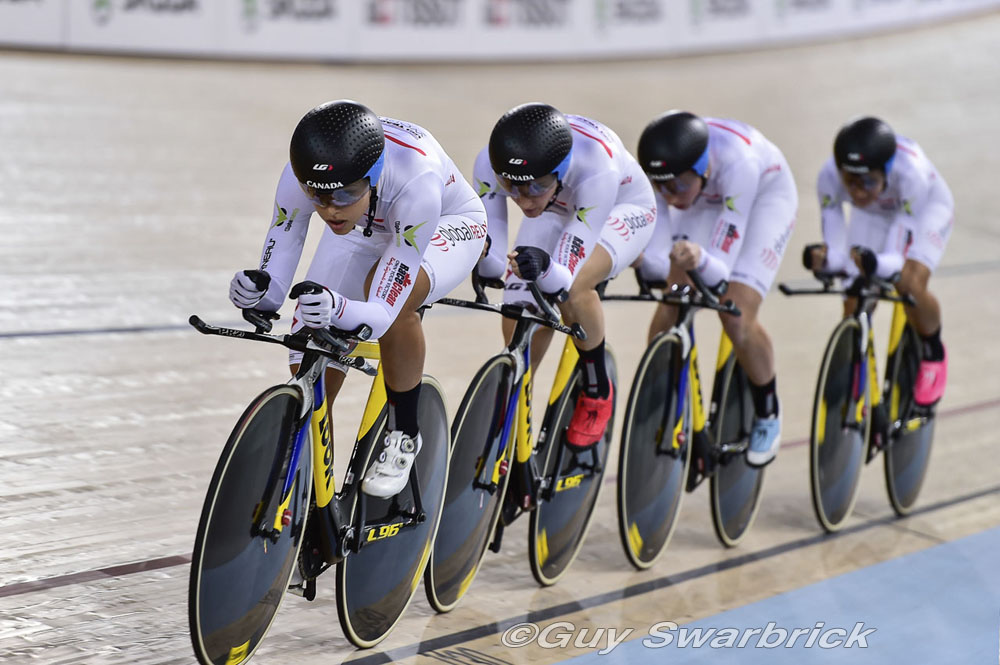 Women's Team Pursuit
In the women's Omnium, Canada is also likely to qualify despite missing the entire 2014-15 World Cup season after the retirement of Gillian Carleton. Allison Beveridge won the second round of the World Cup in New Zealand in December, and will represent Canada again in Hong Kong.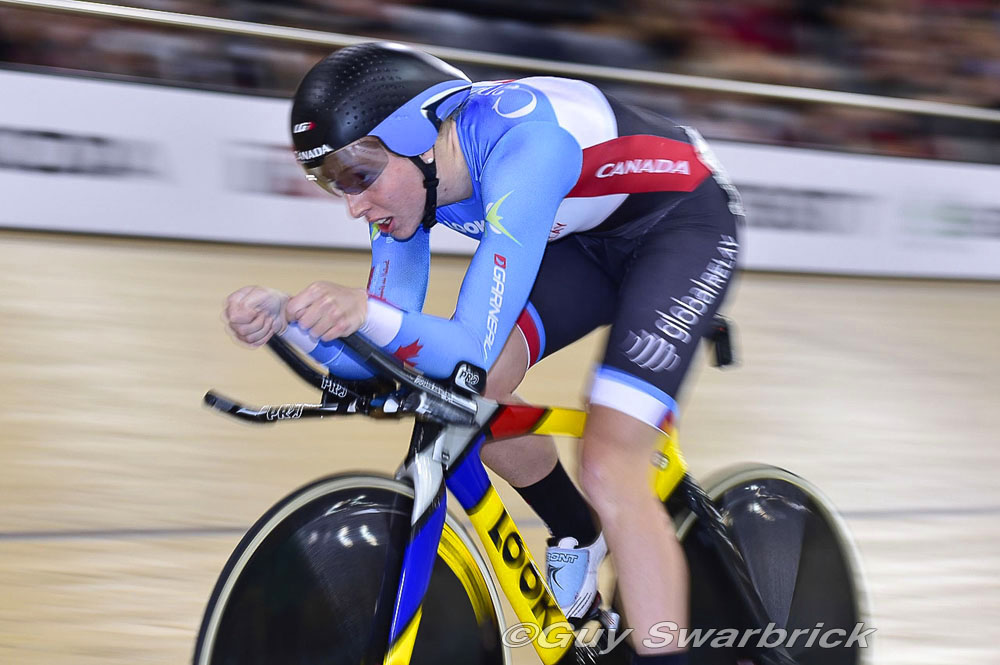 Allison Beveridge
Also looking good is the women's Team Sprint team of Monique Sullivan and Kate O'Brien. The pair have been steadily advancing up the rankings and a strong performance in Hong Kong would put them in the frame for an Olympic spot, earning Canada two individual start positions in both the Keirin and the Sprint at the same time.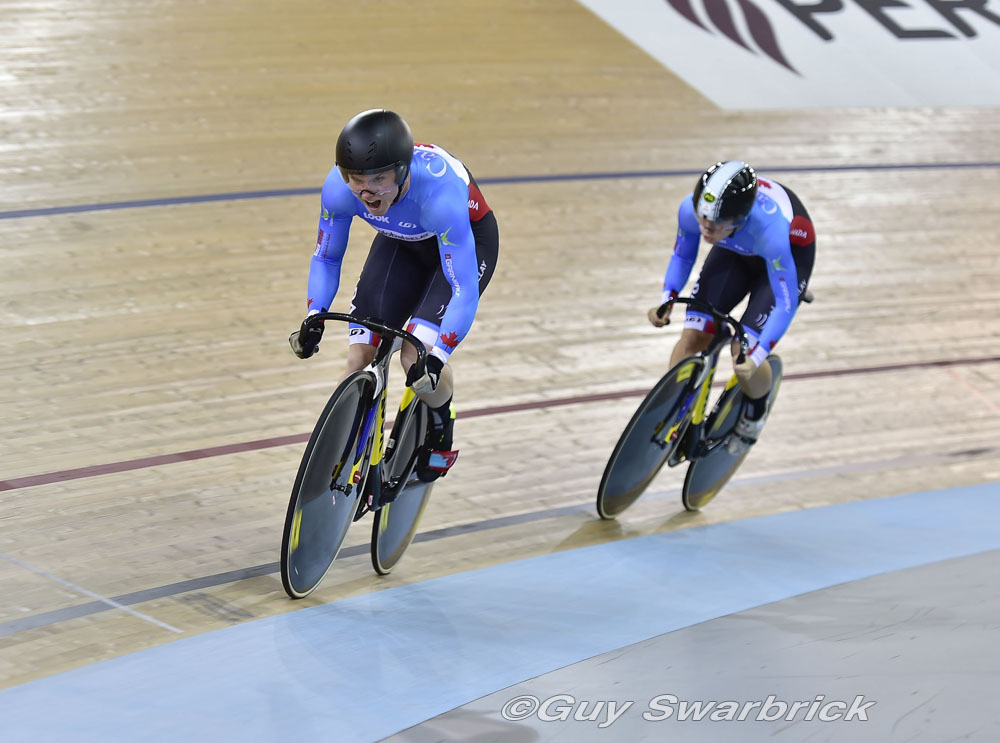 Women's Team Sprint
On the men's side, despite a strong performance in New Zealand it became mathematically impossible for the Team Sprint program to qualify for Rio, so the decision was made to not bring the whole team to Hong Kong and allow Hugo Barrette to focus on qualifying as an individual in the Keirin and Sprint events.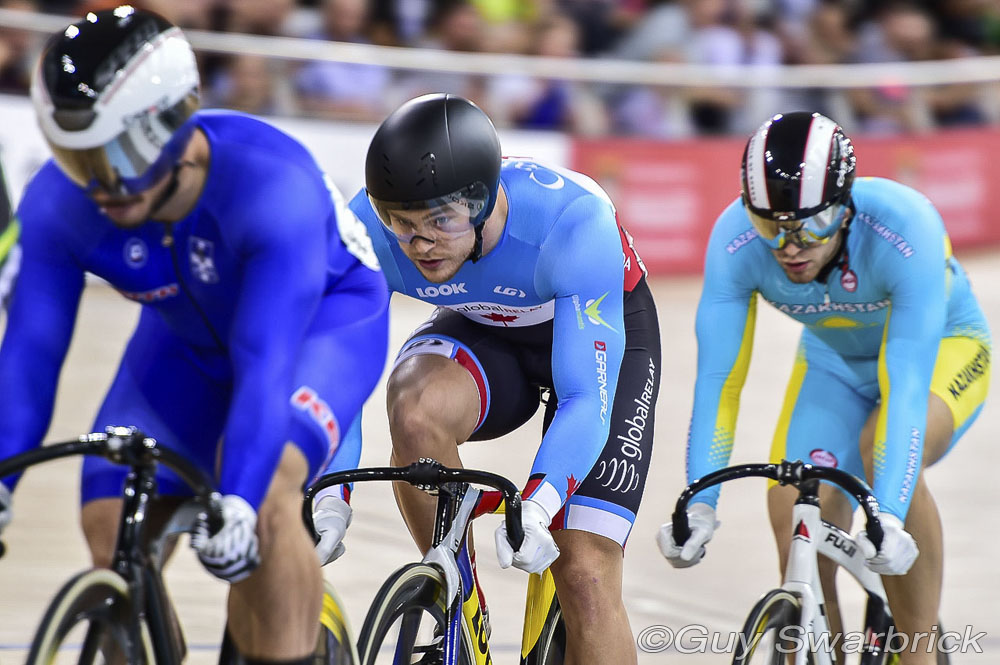 Hugo Barrette
The men's Team Pursuit program has also been making big strides. While Olympic qualification this year is very unlikely, this program is focused on the 2020 Games in Tokyo and the team's performances over the last season are on the right track for a possible podium spot in four years' time. A good performance in Hong Kong would be another block in the foundation of our future Olympic medal chances.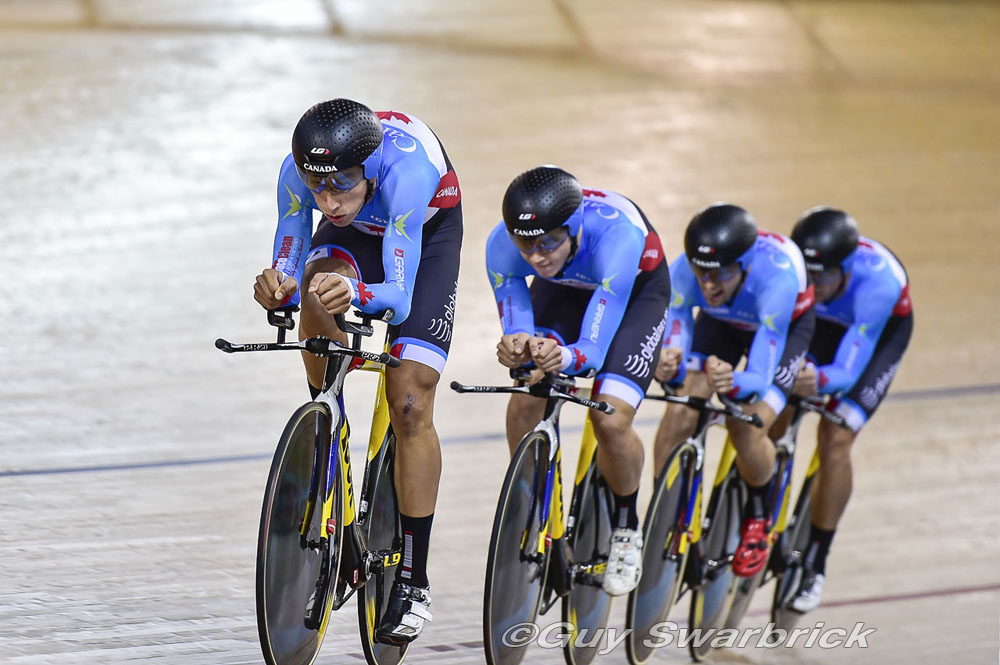 Men's Team Pursuit
Finally, Rémi Pelletier-Roy has a strong shot at an Olympic berth in the men's Omnium, despite missing the opening round due to a broken collarbone, and racing in the New Zealand event with fitness that was compromised as a result. A good finish in Hong Kong will get Rémi into the World Championships, the final points-scoring opportunity for Olympic qualification.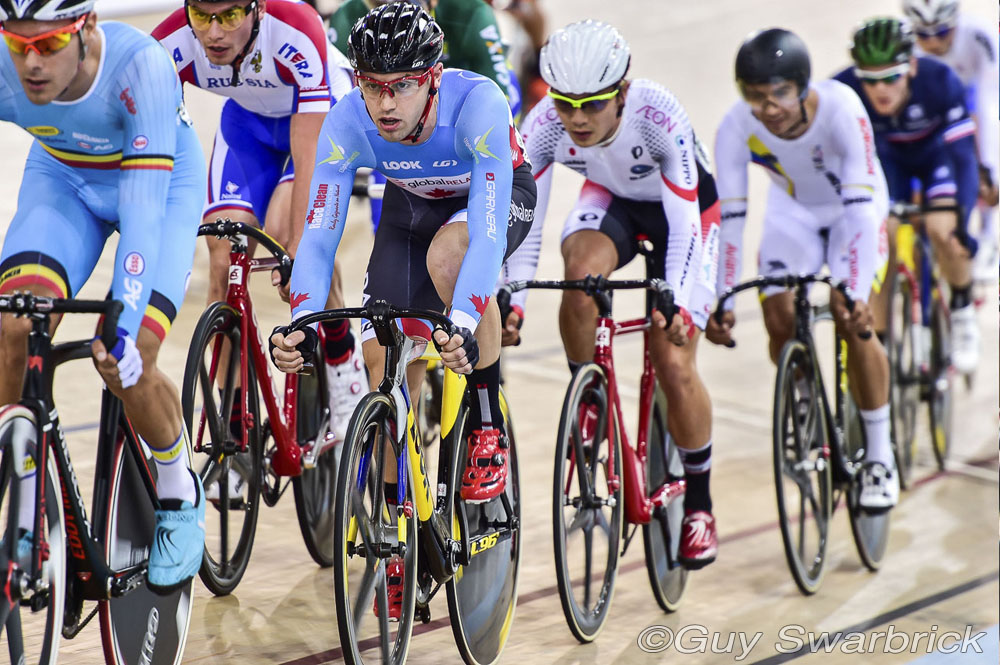 Remi Pelletier-Roy
The Hong Kong event also marks the début for two new members of the Canadian World Cup team.

Two-time winter Olympian Georgia Simmerling has made the transition from Ski-Cross to cycling and quickly worked her way into the women's Team Pursuit lineup.

And Jay Lamoureux joins the men's Team Pursuit program for the first time. Jay came to the national coach's attention at the Canadian Track Championships at the Mattamy National Cycling Centre last October, and has since shown his ability at training camps with the team.

"This final leg of the World Cup season is an opportunity for some of our athletes and teams to solidify chances for Olympic berth, and for others it is an occasion to gain valuable experience as sights are turned to the next quadrennial," said Cycling Canada High Performance Director Jacques Landry. "As this is a last World Cup of the season we've taken this opportunity to slot in some new faces in events where we have started building depth. I am very enthused to see how much we've grown over the years and the team representing Canada in Hong Kong is a testament to that."

Racing in Hong Kong runs from Friday, Jan. 15, to Sunday, Jan. 17.

Team Canada
Remi Pelletier-Roy (Saint-Augustin-de-Desmaures, QC) - Men's Team Pursuit, Omnium
Jay Lamoureux (Victoria, BC) - Men's Team Pursuit
Aidan Caves (Vancouver, BC) - Men's Team Pursuit, Scratch Race
Sean Mackinnon (Hamilton, ON) - Men's Team Pursuit, Points Race
Adam Jamieson (Barrie, ON) - Men's Team Pursuit
Hugo Barrette (Cap-aux-Meules, QC) - Keirin, Sprint
Monique Sullivan (Calgary, AB) - Women's Team Sprint, Keirin, Sprint
Kate O'Brien (Calgary, AB) - Women's Team Sprint, Sprint
Allison Beveridge (Calgary, AB) - Women's Team Pursuit, Omnium
Stephanie Roorda (Vancouver, BC) - Women's Team Pursuit
Jasmin Glaesser (Coquitlam, BC) - Women's Team Pursuit, Points Race
Georgia Simmerling (Vancouver, BC) - Women's Team Pursuit
Laura Brown (Vancouver, BC) - Women's Team Pursuit
Annie Foreman-Mackey (Kingston, ON) - Women's Team Pursuit
Cycling Canada press release
---
Related Photo Galleries
---