March 14/16 16:20 pm - Canada Announces Para Track Worlds Squad for Final Rio Qualifying Event

Posted by Editoress on 03/14/16

Cycling Canada is pleased to announce the team of para-cyclists who will represent Canada at the 2016 UCI Para-cycling Track World Championships in Montichiari, Italy, on March 17-20.

A total of seven athletes will take part in these world championships, the final qualifying event for the track events at the Paralympics to be held later this year, in Rio de Janeiro, Brazil.

Jacques Landry, the Director of High Performance at Cycling Canada, stated, "These Para Track Worlds are the last track event on the calendar before the Paralympic Games. The events in Montichiari will give our athletes and coaches an idea of where all countries are sitting from a preparation standpoint."

Edmonton's Ross Wilson is one of Canada's strongest medal contenders at these championships, after winning a silver medal in the C1 men's category in the Individual Pursuit last year. Wilson will also compete in the 1000m Time Trial. Jaye Milley of Calgary will be competing in the same category and in the same events, and finished fifth last year in the Individual Pursuit.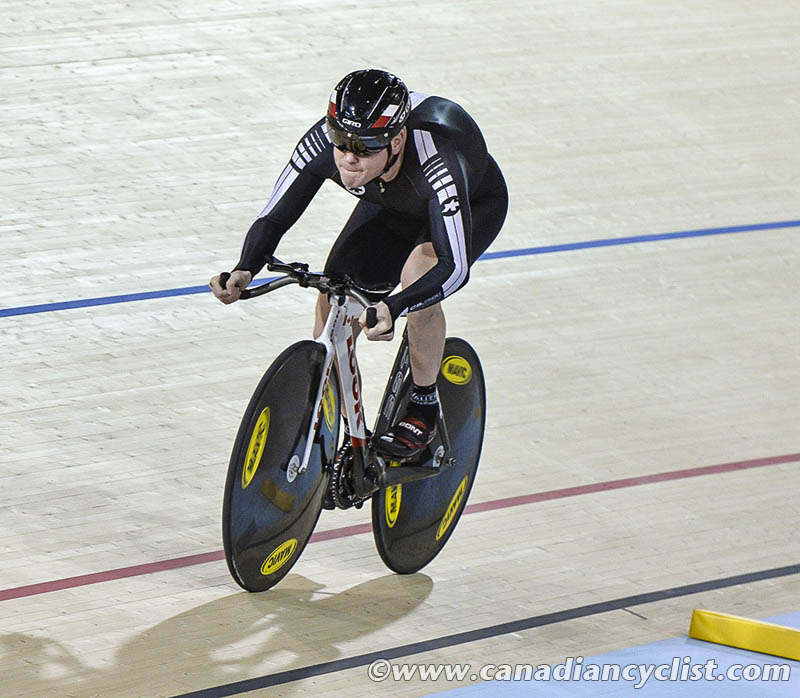 Ross Wilson

In the C2 men, Canada's latest addition to the track team, Tristen Chernove of Cranbrook, BC, will compete in the Individual Pursuit and the 1000m Time Trial. Michael Sametz of Calgary will compete in the same two events in the C3 category.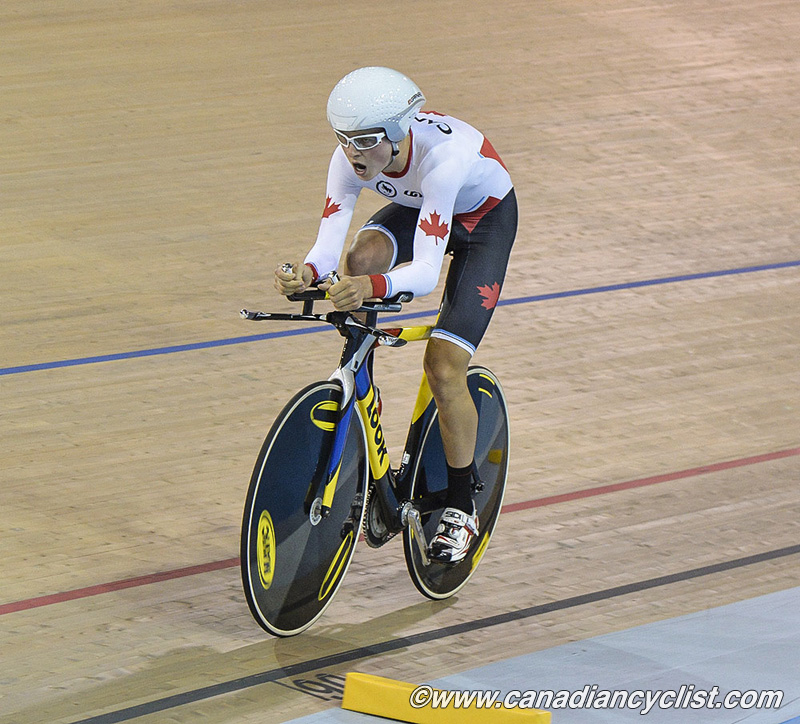 Michael Sametz

Canada's lone female entrant at these championships, Marie-Claude Molnar of Montreal, will compete in the Individual Pursuit and the 500m Time Trial. At the 2015 championships, Molnar was seventh in the IP and 8th in the 500m.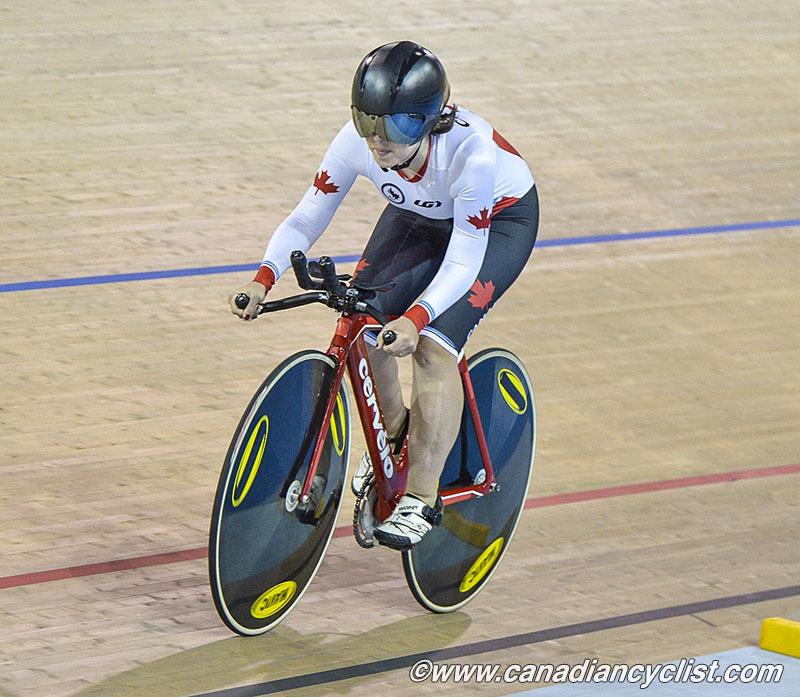 Marie-Claude Molnar

The final members of the Canadian squad are the tandem team of Daniel Chalifour (Mont-Laurier, QC) and Jean-Michel Lachance (Quebec, QC), his pilot. This team, which did not compete at last year's championships, is entered in the Pursuit and the 1000m Time Trial.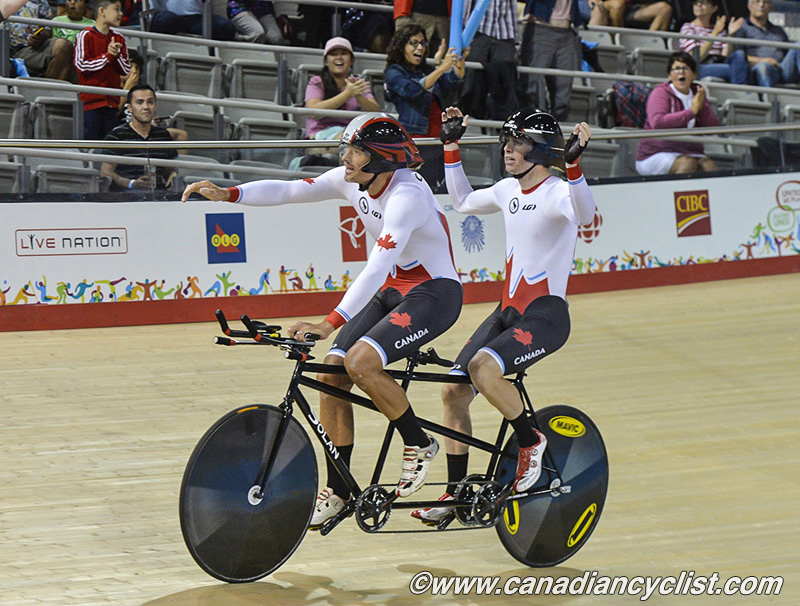 Daniel Chalifour celebrates winning the Gold Medal at ParaPan Ams 2015

"Coming out of a preparatory track camp held in [Sangalhos] Portugal prior to Worlds, we are confident that we are competitive in the classes we've targeted for medal performances," commented Landry. "All riders present at the Sangalhos camp have been posting personal bests. However, with very few track competitions on the international calendar, it is hard to determine where we stand on the world stage. We will see over the next week!"

The championships begin on Thursday with the Individual Pursuit events for the C1 - C3 categories, and conclude on Sunday with the Sprint events.

Athletes
Marie-Claude Molnar (Montreal, QC) - Individual Pursuit & 500m Time Trial (C4)
Daniel Chalifour (Mont-Laurier, QC) - Individual Pursuit & 1000m Time Trial (Tandem Stoker)
Jean-Michel Lachance (Quebec, QC) - Individual Pursuit & 1000m Time Trial (Tandem Pilot)
Ross Wilson (Edmonton, AB) - Individual Pursuit & 1000m Time Trial (C1)
Jaye Miley (Calgary, AB) - Individual Pursuit & 1000m Time Trial (C1)
Tristen Chernove (Cranbrook, BC) - Individual Pursuit & 1000m Time Trial (C2)
Michael Sametz (Calgary, AB) - Individual Pursuit & 1000m Time Trial (C3)

Staff
Eric Van den Eynde - Coach
Cameron Jennings - Coach
Philippe Gariepy - Doctor
Philippe Maheu - Soigneur
Lewis Bevan - Mechanic
---
Related Photo Galleries
---