April 11/16 11:20 am - Curt Harnett Steps In as Rio Chef de Mission

Posted by Editor on 04/11/16

The President of the Canadian Olympic Committee (COC) Tricia Smith announced today that Curt Harnett, Chef de Mission for TORONTO 2015 Pan Am Games and one of Canada's most decorated Olympians, has been named Team Canada's Chef de Mission for the Rio 2016 Olympic Games. Former Chef de Mission Jean-Luc Brassard informed the COC that he was stepping down for business and personal reasons.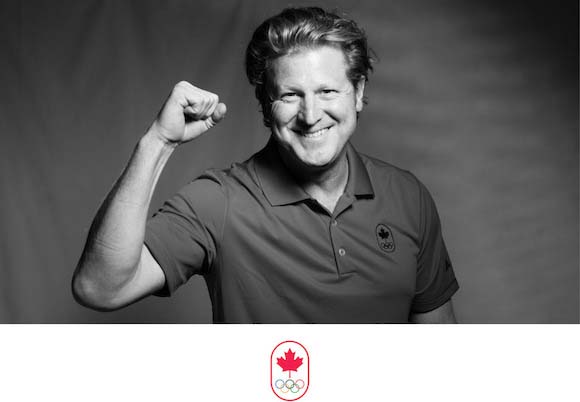 Ms. Smith also announced that Olympic medallist Isabelle Charest, Chef de Mission for Team Canada at Lillehammer 2016, will support Curt as a newly named Assistant Chef de Mission for Team Canada. Isabelle will work closely alongside current Assistant Chef de Mission and Olympic wrestling champion Carol Huynh. The role of the Chef de Mission and Assistant Chefs de Mission is to support athletes in a leadership capacity during the Olympics.

"It's a great honour and privilege to be named Chef de Mission," said Curt Harnett, "and I look forward to bringing all of my Pan Am and Olympic experience to the table to support our athletes' and coaches' ambitions in Rio. I look forward to leading our incredible Canadian Olympic Team and working closely with the Canadian Olympic Committee to ensure our athletes have everything that they need to compete and win against the best in the world."

"I am so pleased Curt is coming on board for Rio," said Tricia Smith. "As our Pan Am Chef de Mission in 2015, he knows many of the athletes and coaches on the team and will be able to hit the ground running. He has an amazing passion for high-performance sport and an outstanding track record of success. His proven leadership and expertise will be key as we continue to build a culture of summer Olympic excellence to Rio 2016. He has our full confidence and the team is in great hands. I have had the opportunity to see Curt in action and he is inspiring. He is the right choice for this key role in supporting our Olympic Team in Rio."
---
Related Photo Galleries
---