April 20/16 9:54 am - Ontario Allocating $10 Million in Local Cycling Infrastructure

Posted by Editoress on 04/20/16

Province Helps Municipalities Expand Cycling and Improve Safety

Ontario is helping 37 municipalities build new, or improve existing, cycling infrastructure through the Ontario Municipal Cycling Infrastructure Program.
Last year, Ontario announced $10 million to help municipalities across the province invest in cycling infrastructure and improve cycling safety. Ontario is now allocating the funding that is being used by municipalities to install or improve on-road cycling lanes, off-road cycling and walking paths, cycling-specific traffic signals and signs, active transportation bridges and bike racks.

The funding will help municipalities pay for 50 per cent of eligible local project costs to a maximum of $325,000.

The Ontario Municipal Cycling Infrastructure Program is helping implement #CycleON: Ontario's Cycling Strategy , the government's 20-year vision to encourage the growth of cycling and improve safety for cyclists across the province.

Investing in cycling infrastructure is part of the government's economic plan to build Ontario up and deliver on its number-one priority to grow the economy and create jobs. The four-part plan includes investing in talent and skills, including helping more people get and create the jobs of the future by expanding access to high-quality college and university education. The plan is making the largest investment in public infrastructure in Ontario's history and investing in a low-carbon economy driven by innovative, high-growth, export-oriented businesses. The plan is also helping working Ontarians achieve a more secure retirement.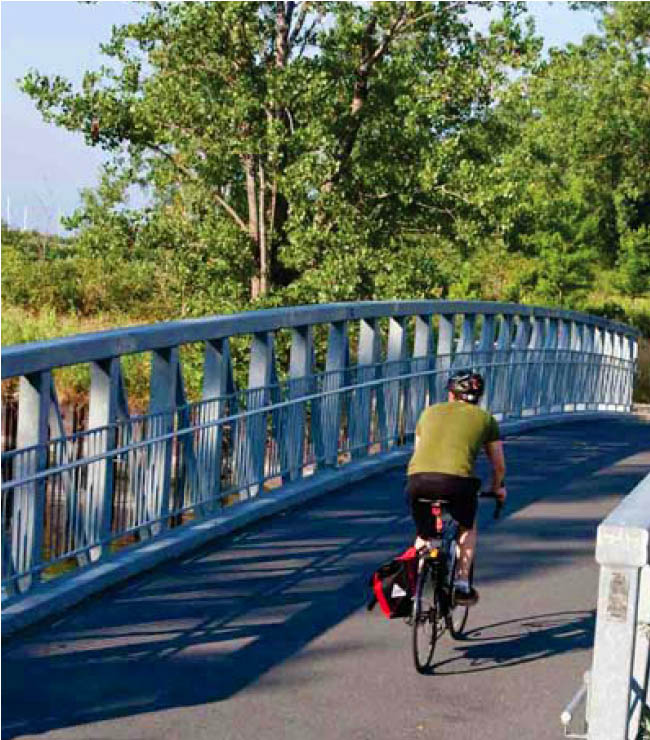 Quotes
"Investing in Ontario's cycling infrastructure will help keep our cyclists safe and encourage more people to ride a bike. Cycling helps reduce congestion in our cities and is good for our environment and our health."
- Kathryn McGarry
Parliamentary Assistant to the Minister of Transportation

Quick Facts
• Projects selected for funding most effectively aligned with the program's objectives: improving connections between local cycling networks, promoting safety, enabling recreation and tourism, encouraging innovation, research and data collection, supporting partnerships and improving awareness of cycling as a viable transportation mode.
• Almost three million Ontarians hop on their bikes at least once a week during the spring, summer and fall and many cycle year-round.

List of 2016 Recipients
---
Related Photo Galleries
---