March 1/17 20:24 pm - Canadian Off-road Season Starts This Weekend at Bear Mountain

Posted by Editoress on 03/1/17

The 27th season of the Mountain Bike Canada Cup cross-country series opens on March 4th at Bear Mountain Resort, just outside Victoria, BC. The Canada Cup has been the career starting point for many of Canada's top professional and Olympic riders.
In addition to the UCI sanctioned competitions for Elite and Junior men and women, the Bear Mountain Canada Cup will offer racing for age categories from kids to Masters.

Situated in the foothills of Mount Finlayson with breathtaking views of Victoria's seaside harbour, Bear Mountain Resort is the national training centre for Canada's mountain bike squad. The 5.97 kilometre circuit opens with a short gravel loop before the first sustained climb on pavement that lasts nearly a kilometre. From there, riders enter a long section of B.C. forest singletrack, full of roots and rocks. It is over two kilometres in length, starting with a climb before flattening out. While there are no specific features, the constant twists and turns, slick mud and rocks and narrow tree gaps mean that it will be easy to get off line and lose time - especially if you are a few riders back.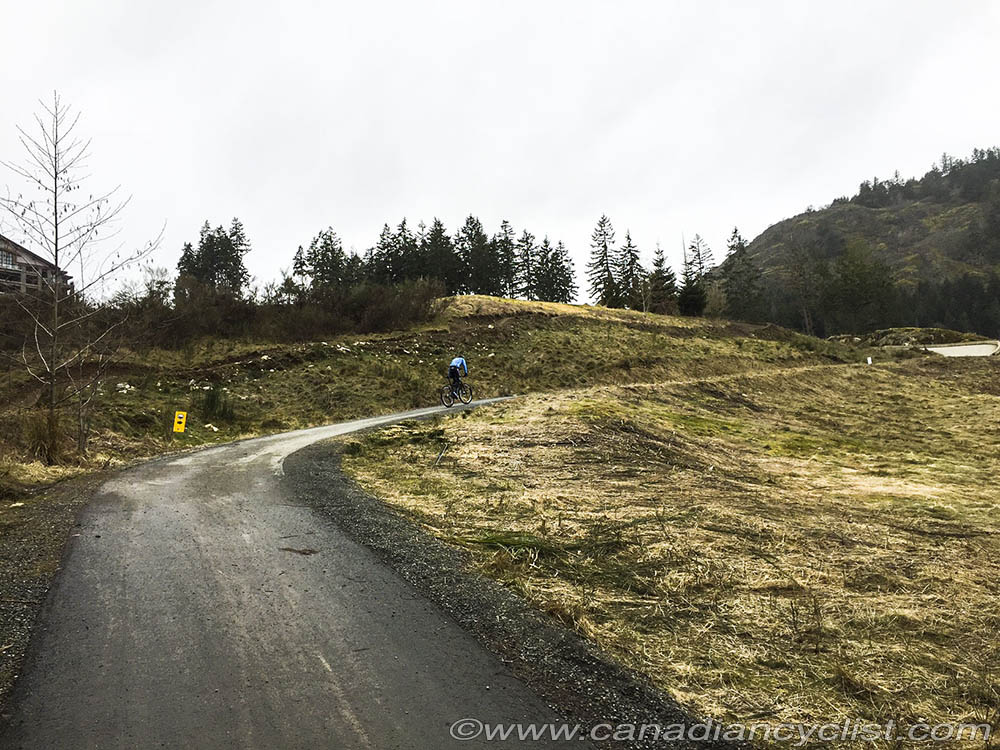 The opening paved climb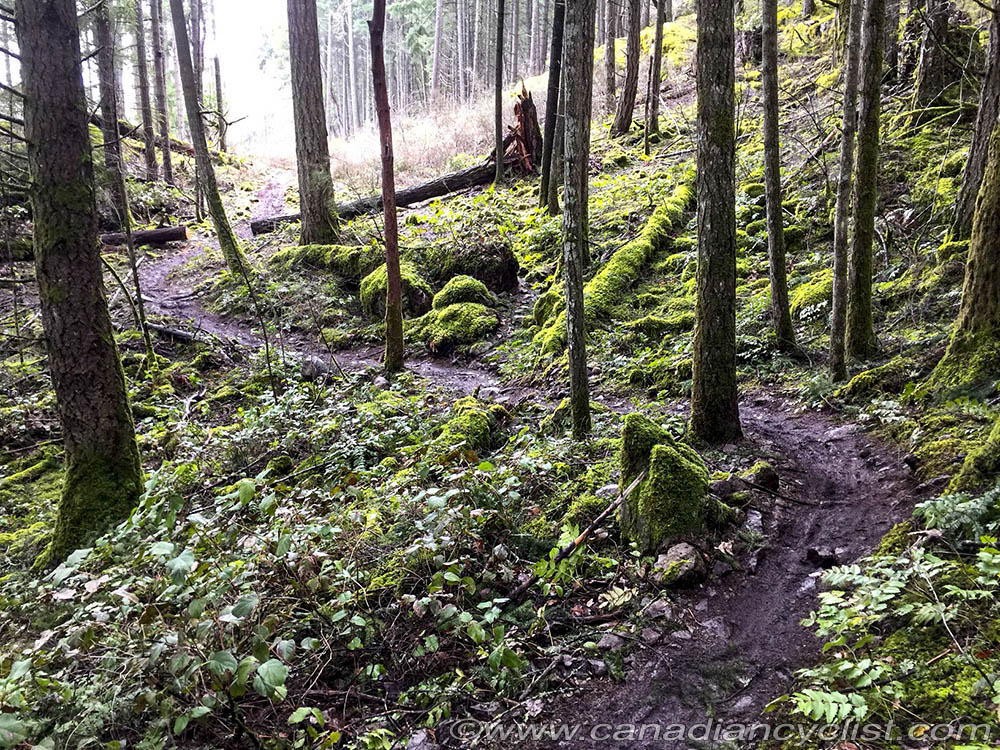 BC single track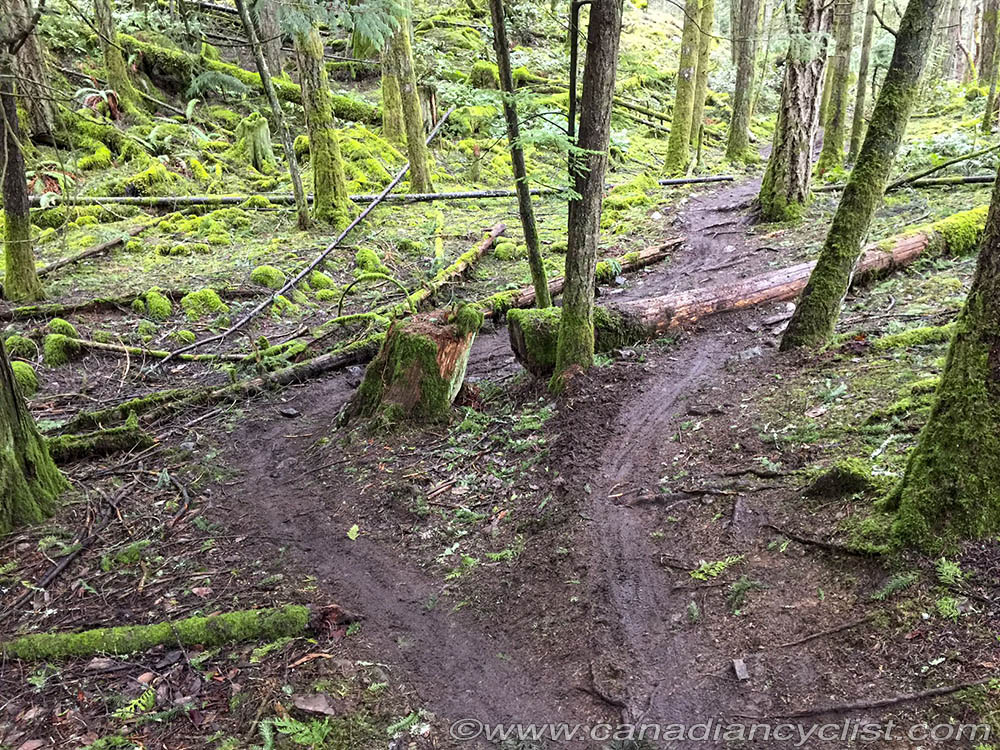 BC single track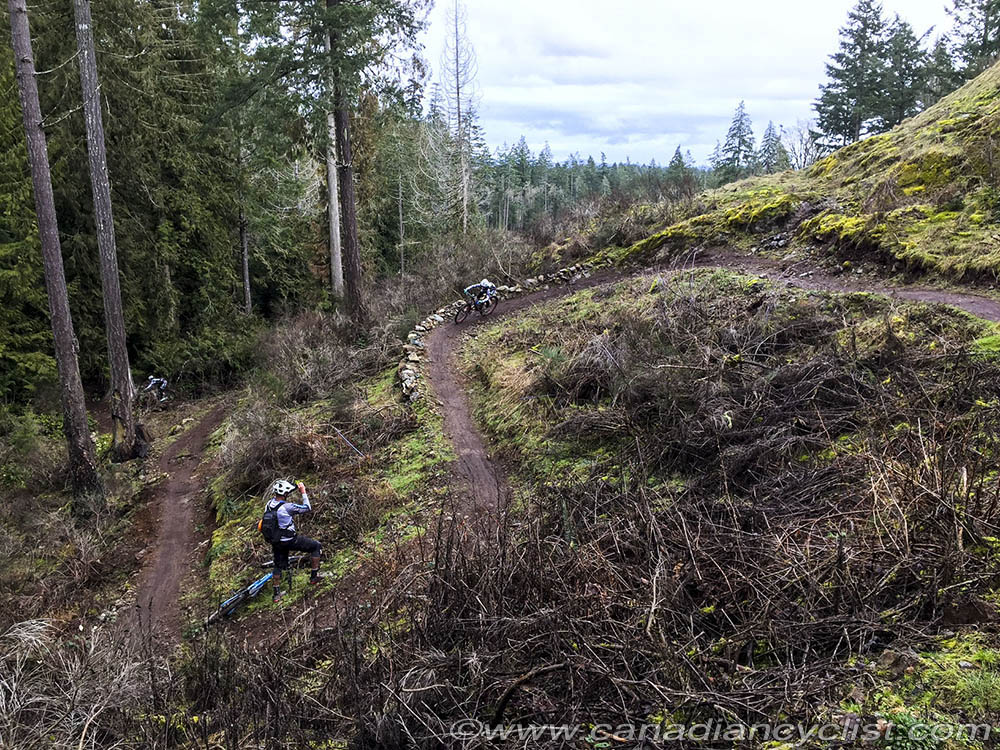 One of a set of switchbacks
Out of the single track there is a fast gravel road section through the feed zone, and then back into forested singletrack finishing with a switchback climb out to another gravel road section. Back into the woods for another final section of singletrack before finishing the lap. While the officials have not determined laps yet, it will likely be 4 or 5 for women and 5 or 6 for men.

As many as five Canadian Olympians will begin their season at Bear Mountain, including Rio bronze medalist Catharine Pendrel (Clif Bar), Emily Batty (Trek Factory Racing), Raphael Gagne (Cannondale-3Rox), Leandre Bouchard (BH SR Suntour KMC) and Geoff Kabush (Scott Sports-Maxxis), as well as national Elite men's champion Derek Zandstra (Cannondale-3Rox).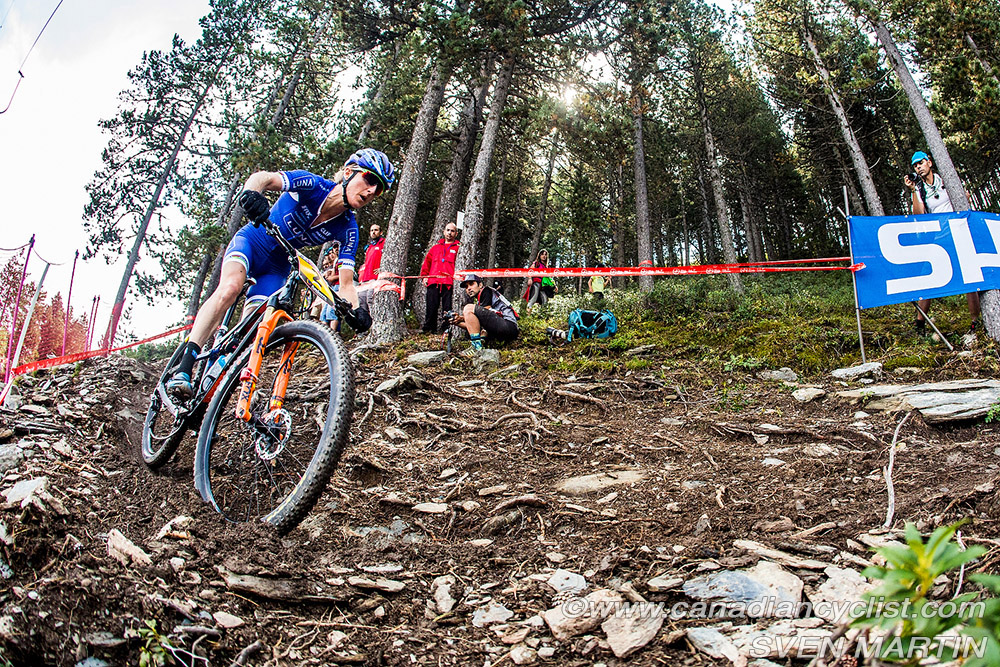 Catharine Pendrel
Pendrel has been at Bear Mountain for the national team training camp leading up to the Canada Cup. "We're just entering our second week of team camp and got out to play on the snowy Canada Cup course today. With World Cups not starting until May 21st, the atmosphere is quite relaxed and focused on base miles, learning and team building. The Canadian team is looking really strong for 2017 and I'm excited to watch everyone's progress."

"The Canada Cup course has been lengthened from last year, with a beautiful long flowy singletrack descent. Passing opportunities will be limited for the first 10 minutes, so a good start is pretty key. Bear Mountain has been an amazing host and is really expanding the Canada Cup weekend into a bike festival, so hopefully the weather cooperates and we get a lot of people out racing and cheering!"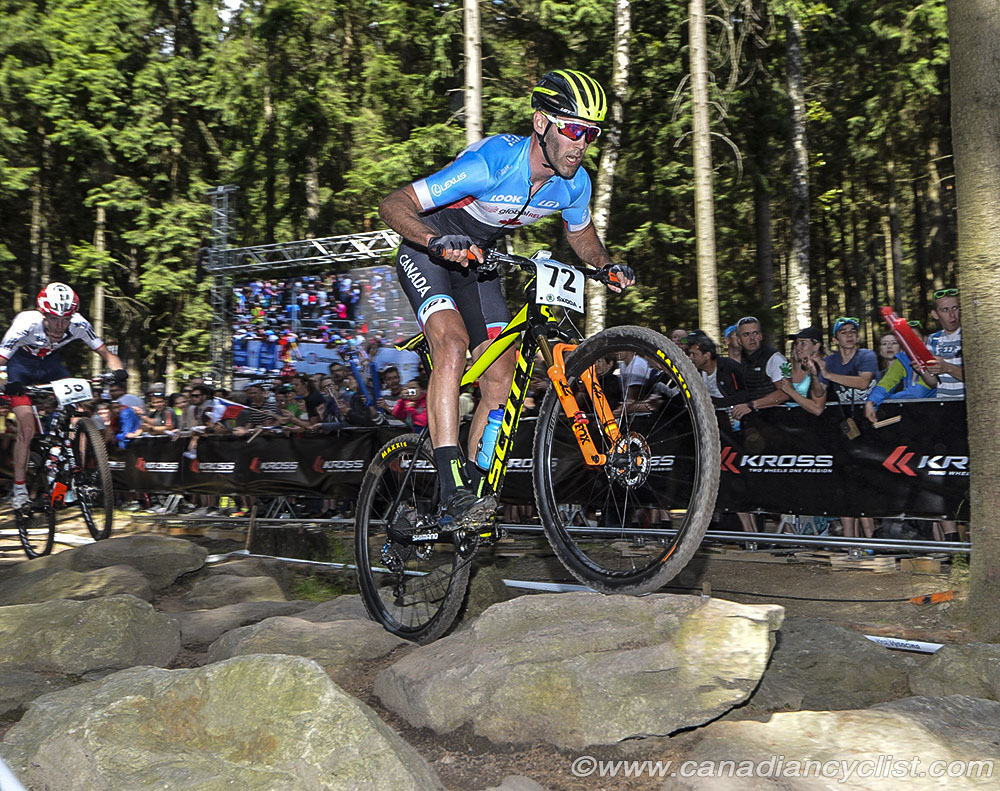 Geoff Kabush
Multi-time national champion Geoff Kabush (Scott-Maxxis) commented, "I lived and trained in Victoria for so many years so it is great to finally return for a big event like the Canada Cup this weekend. It's early in the season but I'm excited to get things started and visit with the whole Cycling Canada community based at Bear Mountain."
---
Related Photo Galleries
---