March 4/17 23:49 pm - Pendrel & Gagne Win Opening Round of Canada Cup

Posted by Editoress on 03/4/17

The first leader's jerseys of the 2017 Canada Cup mountain bike series were awarded on Saturday at Bear Mountain Resort, just outside Victoria, BC. The Canada Cup has been the career starting point for many of Canada's top professional and Olympic riders.

Situated in the foothills of Mount Finlayson with breathtaking views of Victoria's seaside harbour, Bear Mountain Resort is the national training centre for Canada's mountain bike squad, and offers vistas of the Olympic Mountain Range, the Strait of Georgia and the Strait of Juan de Fuca.

Four titles were awarded, in the Elite and Junior categories for men and women. Olympic bronze medalist Catharine Pendrel (Clif Bar) won the Elite women's race, after leading from the first lap. Canadian national champion Emily Batty (Trek Factory Racing) was second, with U.S. champion Erin Huck (Cannondale-3Rox) third.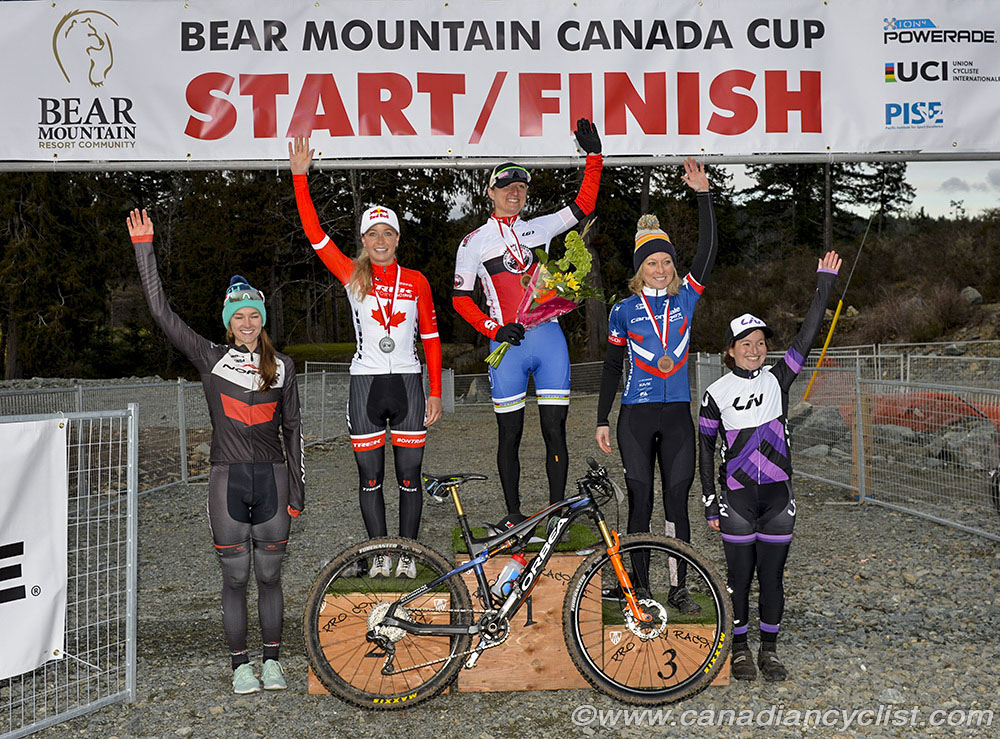 Elite Women
"I felt really good out there," said Pendrel. "You never know quite what to expect in the beginning of the season, but it felt like the whole package. I felt strong on the climbs and really smooth in the woods, so I'm happy with how things went. It was a little tricky on the first lap because I got boxed in and didn't have a good position, but me and Emily were both in the same position; we both cleared it and were able to do our races after that. It's always great to start the season off strong."

In the Elite men's race, it was Rio Olympian Raphael Gagne (Cannondale-3Rox) in the lead from start to finish, with a dominating performance. Evan Guthrie held second place for most of the race before suffering a mechanical problem on the final lap when his back wheel collapsed. He had to run most of the descent to the tech zone, dropping to sixth. Geoff Kabush (Scott Sports-Maxxis) moved into second for the finish, followed by Canadian national champion Derek Zandstra (Cannondale-3Rox) in third.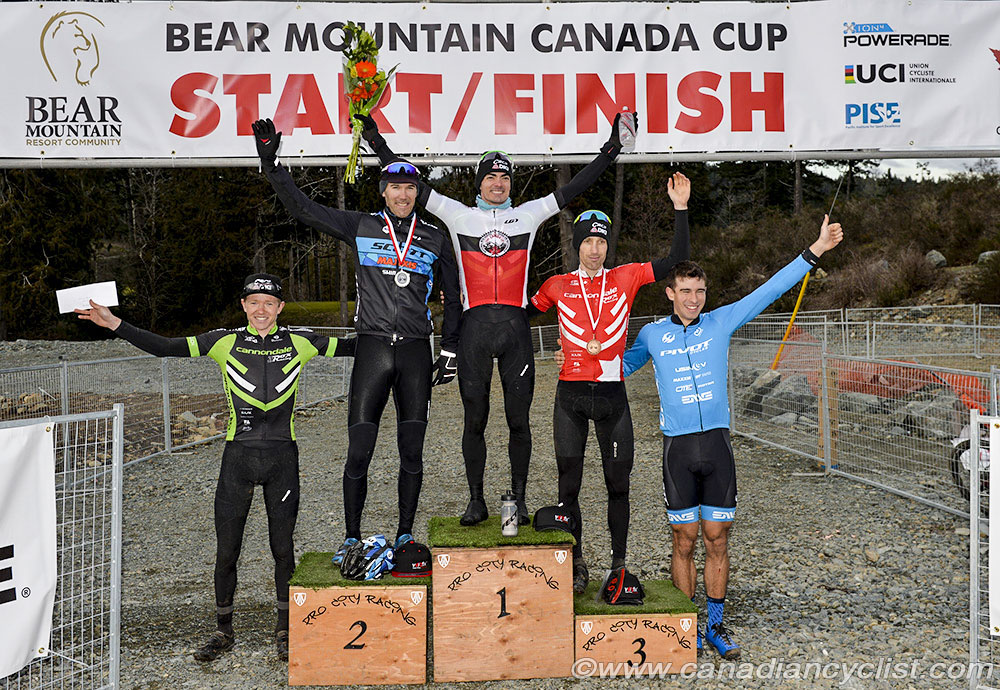 Elite Men
"It was a little surprising," admitted Gagne. "Obviously, I felt really strong and good, but I didn't know what to expect. With a new team it brings very good motivation to do well, and I'm happy I could get the win. I've been doing some fat bike races and they have been good preparation for this type of course. It was a fun course and I'm happy to be racing."

Kabush, who is riding on a new personal program, was surprised and pleased with his result. "It's been a fun race, and I was just hanging in there. I kept riding back up to the chase group for third; Raph was unbelievable today, he just rode off the front and disappeared. Guthrie was really strong technically and he was away for second, but unfortunately he had an issue. We had a group battling and I was just hanging on ... never write off the old guy! A nice start to the season here."

In the Junior competitions, Gunnar Holmgren (Team Ontario) was the men's winner, while American champion Gwendalyn Gibson (US National Team) won the women's race ahead of Canadian cyclo-cross champion Sidney McGill (Pedalhead Race Room).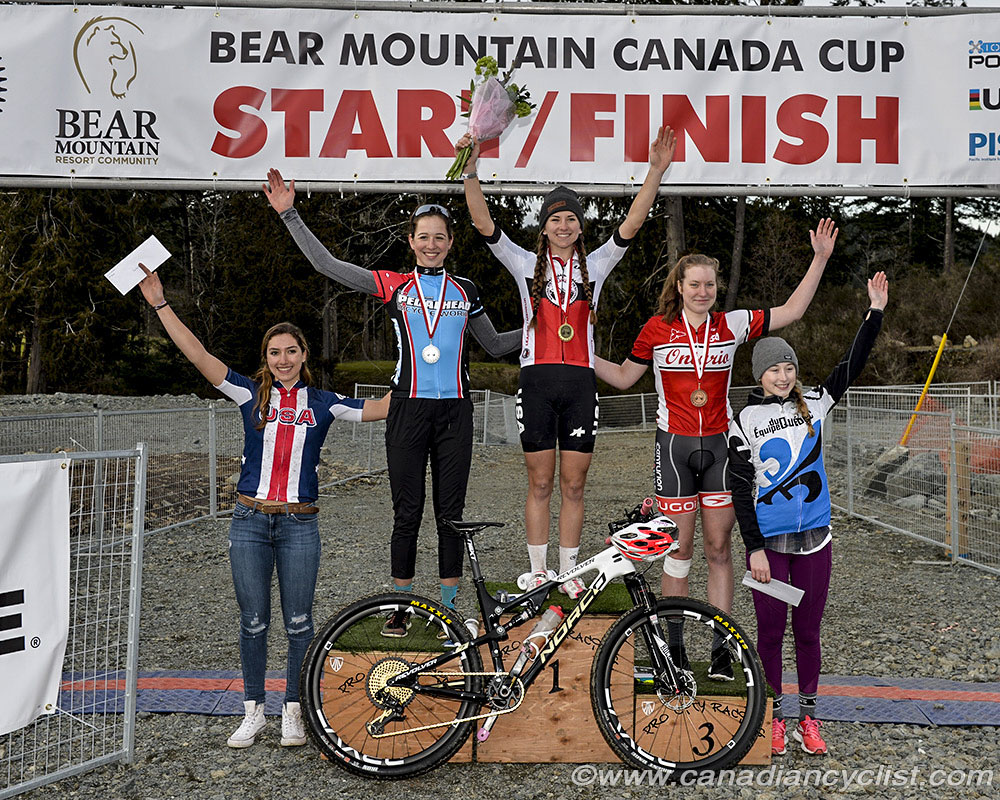 Junior Women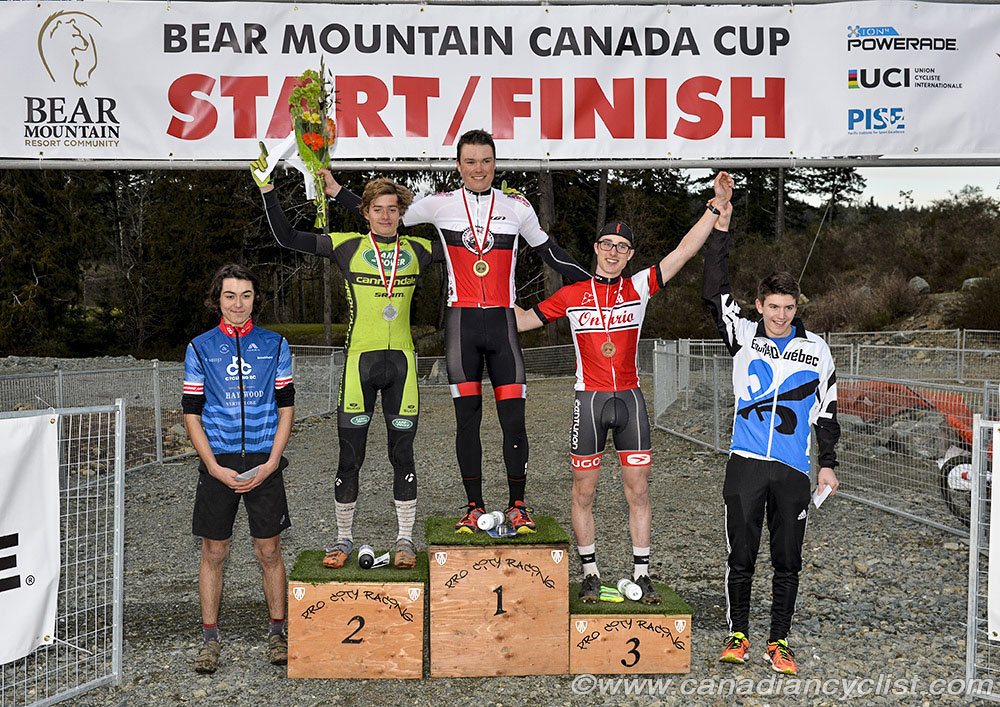 Junior Men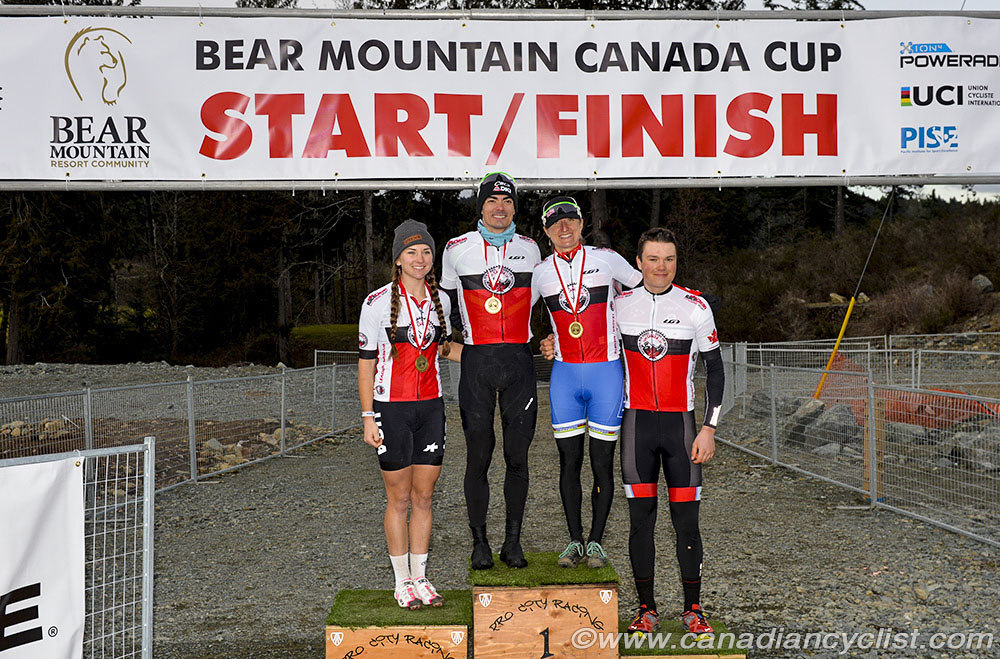 Canada Cup leaders

The Canada Cup series will continue with Round 2 at Mont Tremblant, Quebec, on May 21st.
---
Related Photo Galleries
---