September 5/17 8:27 am - MTB Worlds Competition Returns to Cairns

Posted by Editoress on 09/5/17

The 28th edition of the Mountain Bike World Championships will begin on Wednesday, September 5th, returning to Cairns, Australia, after a 21 year absence. This lush rain forest region on the north east coast of Australia is world-renowned for the Great Barrier Reef, a UNESCO World Heritage site.

Mountain biking's most prestigious event brings together athletes from around the globe, with 527 riders representing 46 nations participating in the Downhill (DHI) and Cross-country (XCO) over the course of five days. Canada has a team of 27 XCO riders and 12 DHI riders.

The Rainbow Jersey of world champion will be awarded in Junior and Elite categories for DHI, and Junior, Under-23 and Elite categories for XCO. Unique among international sports, the reigning world champion in each discipline and category is instantly recognizable as they compete in the the distinctive jersey over the next 12 months.

The Worlds open with the Team Relay on Wednesday, when teams of five riders compete in this five lap race on the XCO circuit - this is new for 2017, with a Junior or U23 woman added to the previous teams of four. Each rider hands off to the next one on the team, and the lead can change every lap. Traditional powerhouses nations to watch for are France (winner of the last three years), Italy, Switzerland and Canada, a three time winner. For this year's edition, Canada is fielding a strong team of Peter Disera, Raphael Gagne, Holden Jones, Catharine Pendrel and Anne-Julie Tremblay.

On Thursday, the first of three consecutive days of XCO racing begins, starting with the Junior women and men. The Under-23 men race on Friday and the XCO portion concludes on Saturday with the Under-23 women and the Elite categories for women and men.
Canada has four riders each in the Junior races, with Canadian champion Roxanne Vermette leading the Junior women, and joined by Leya Masson, Sidney McGill and Dana Gilligan. On the Junior men's side, national champion Brody Sanderson is joined by Gunnar Holmgren, Tyler Clark and Holden Jones.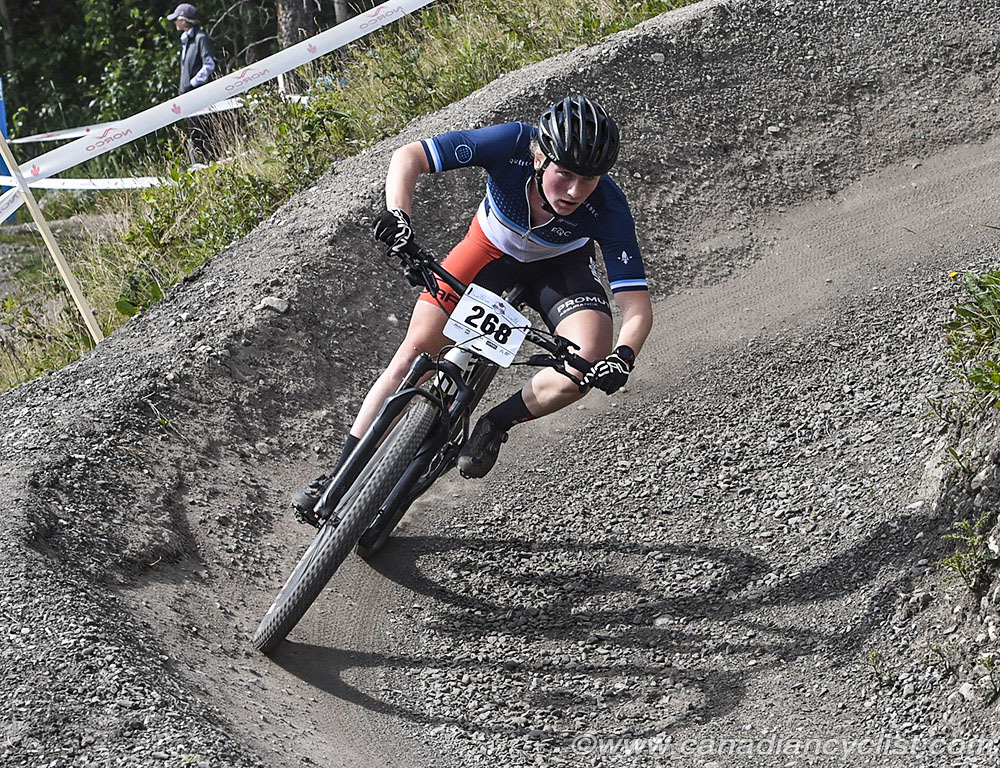 Roxanne Vermette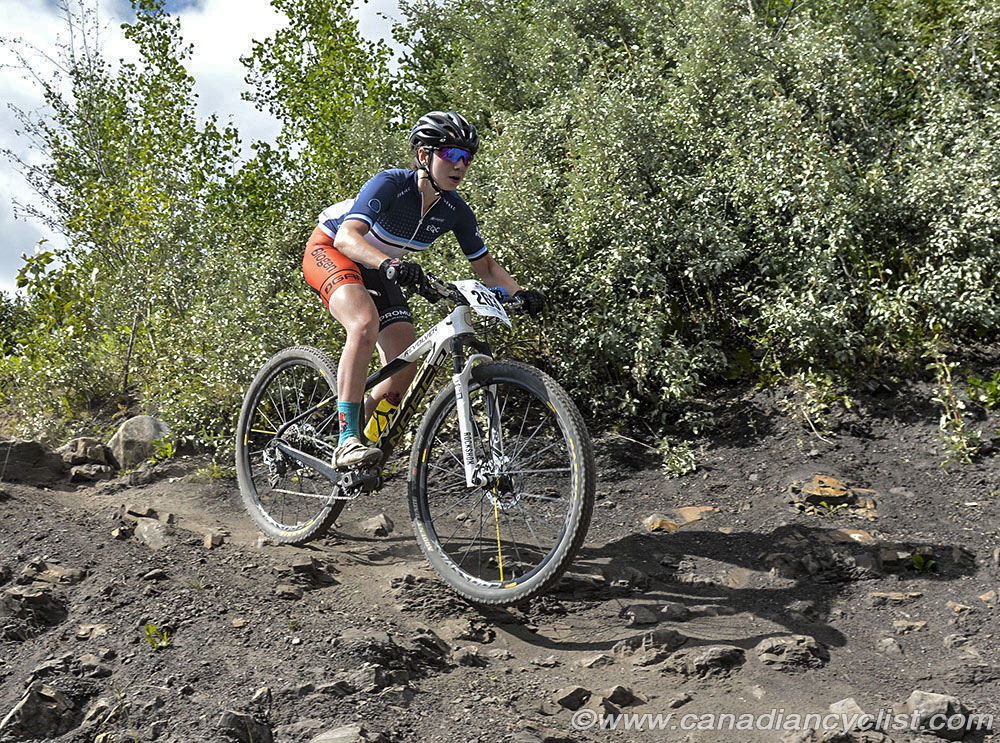 Leya Masson
Dana Gilligan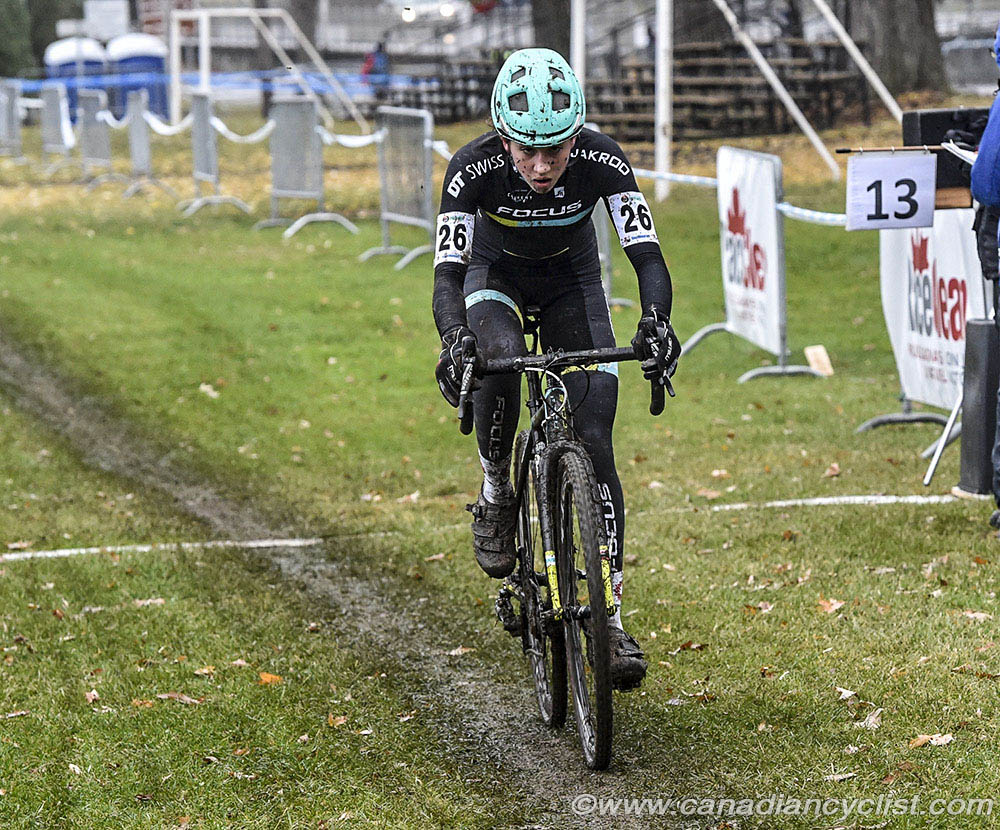 Sidney McGill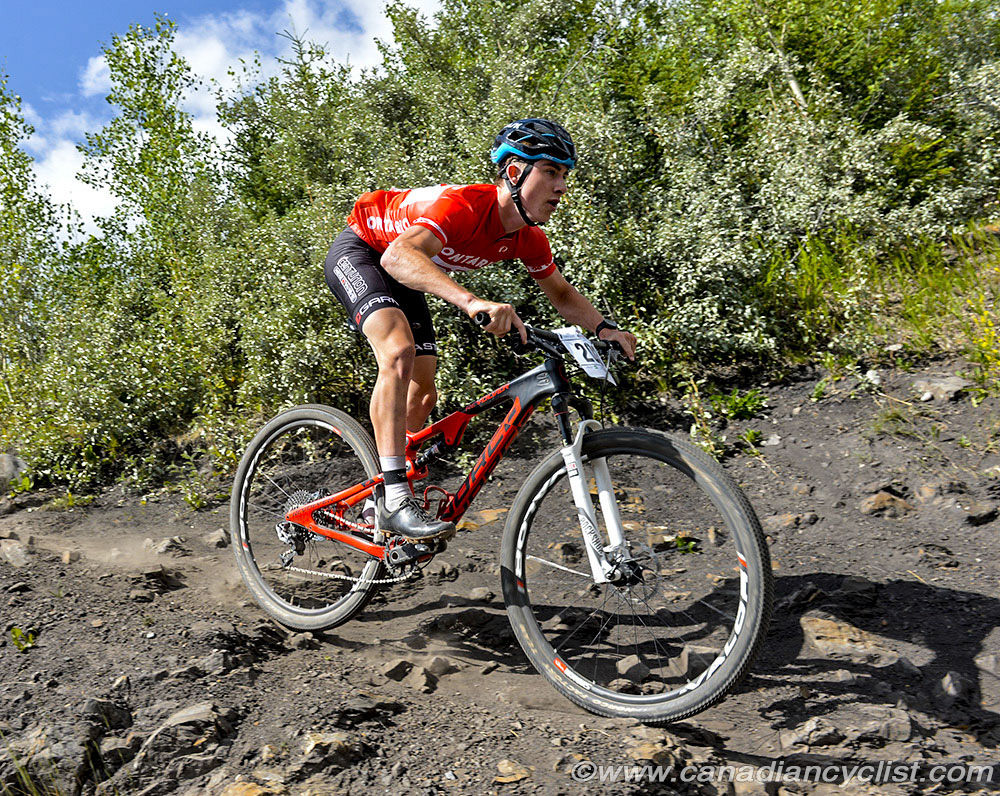 Brody Sanderson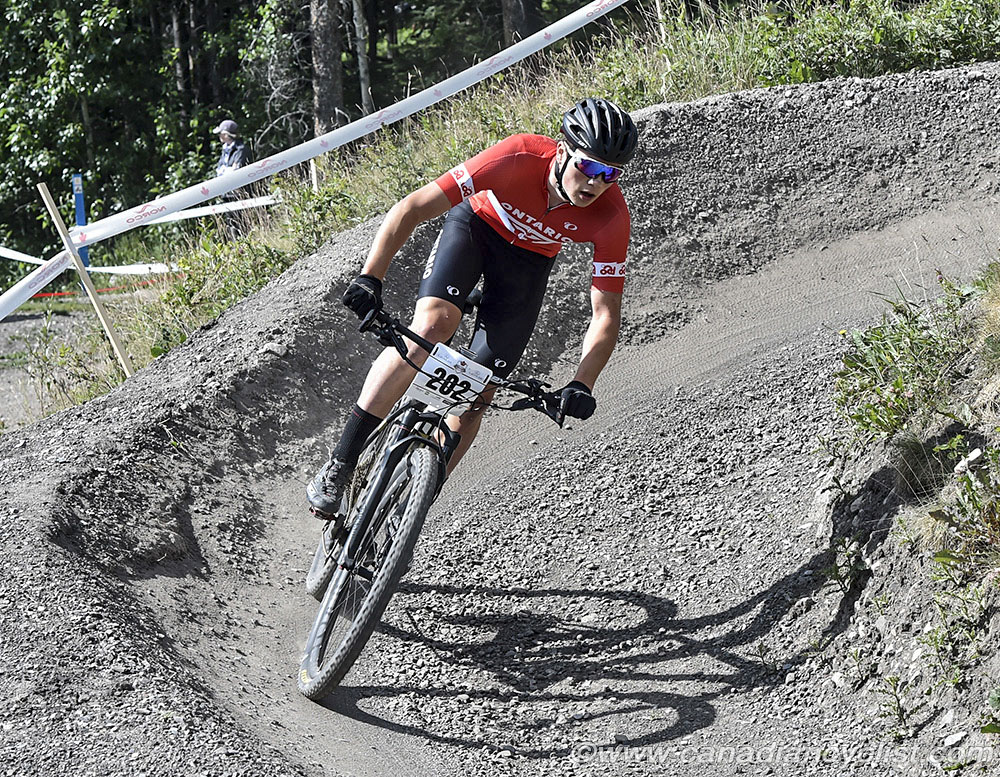 Gunnar Holmgren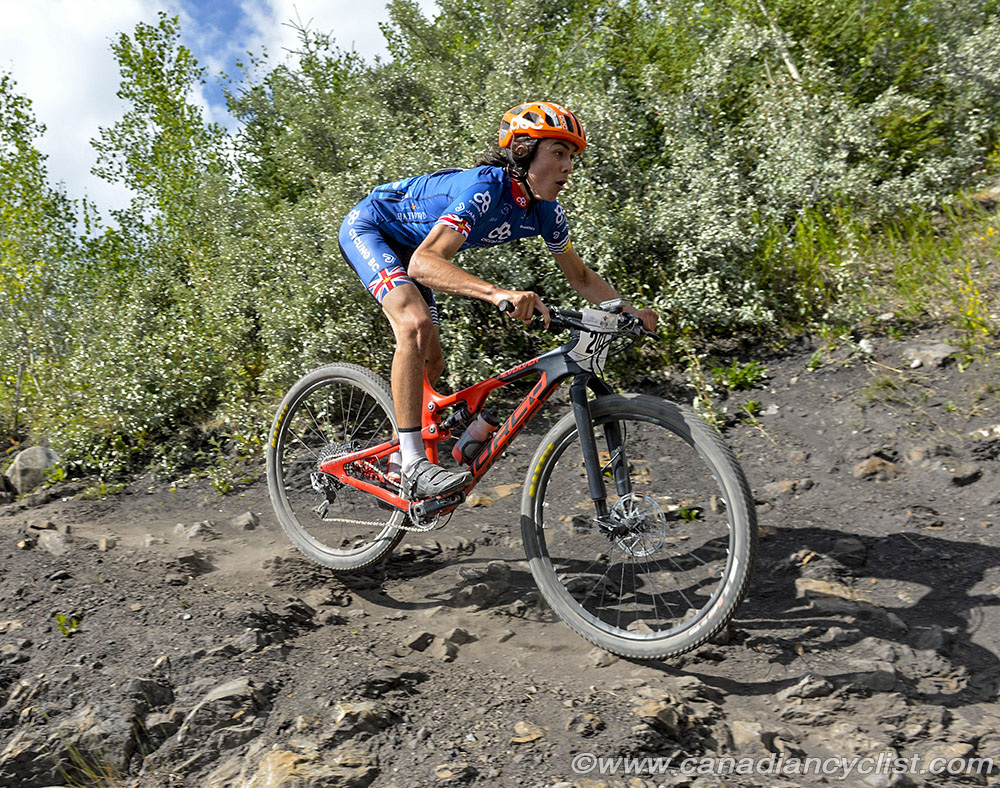 Holden Jones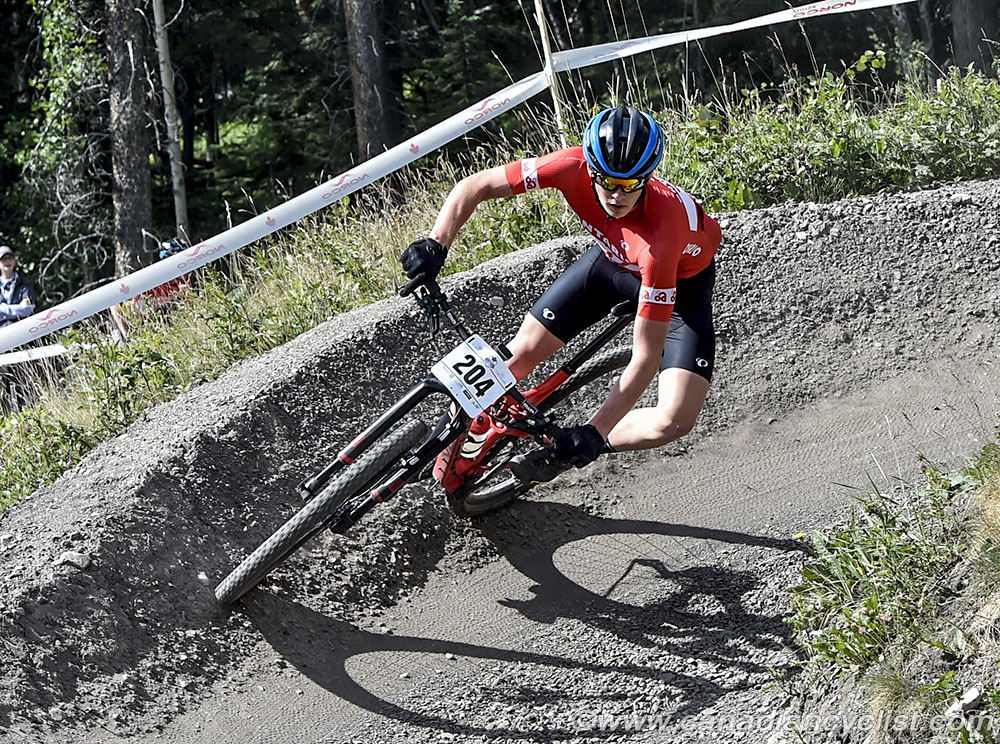 Tyler Clark

In the Under-23 women's field Canada has two riders - Anne-Julie Tremblay and Soren Meeuwisse. In the men's race, there will be five Canadians, led by Peter Disera, who has finished on the podium in World Cup competition this season. He is joined by his brother Quinton, Sean Fincham, Raphael Auclair and Marc-Andre Fortier.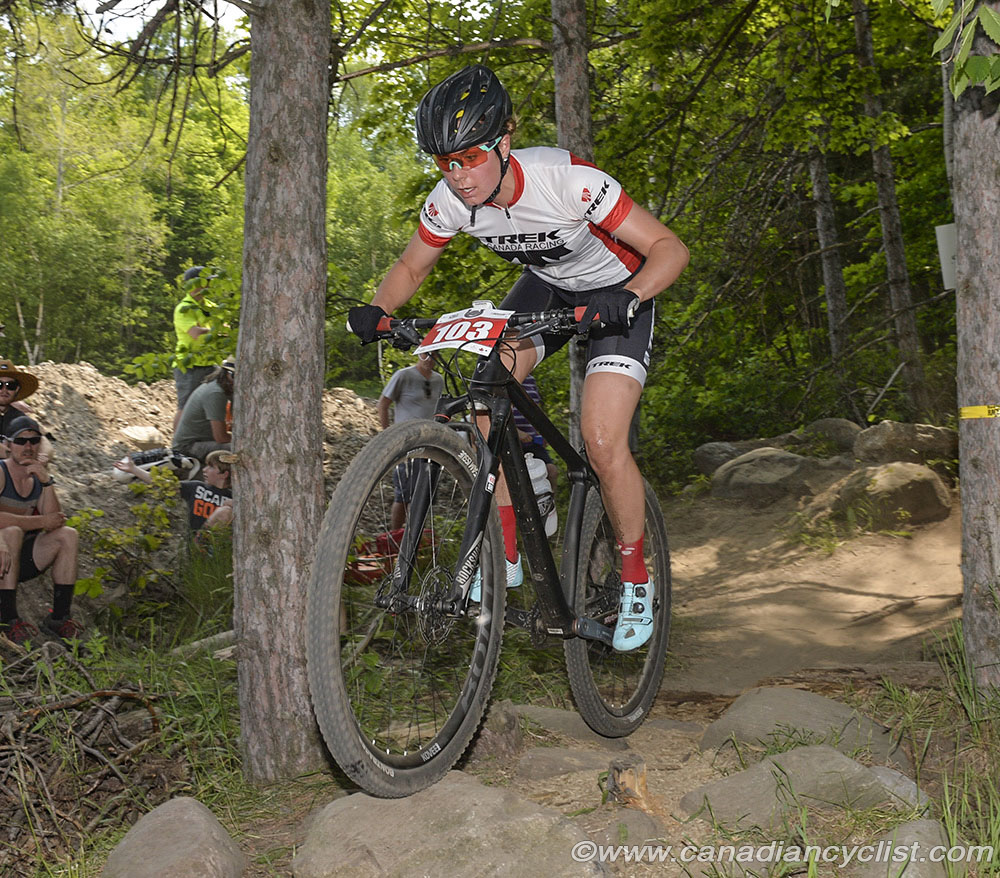 Soren Meeuwisse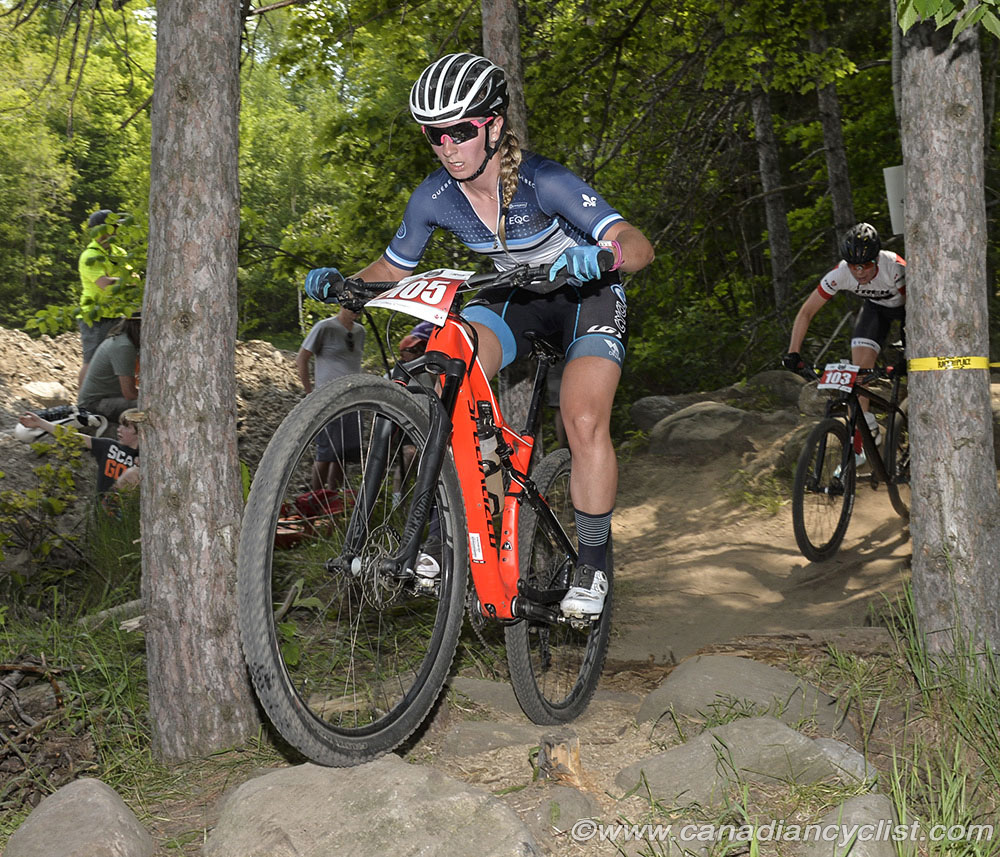 Anne-Julie Tremblay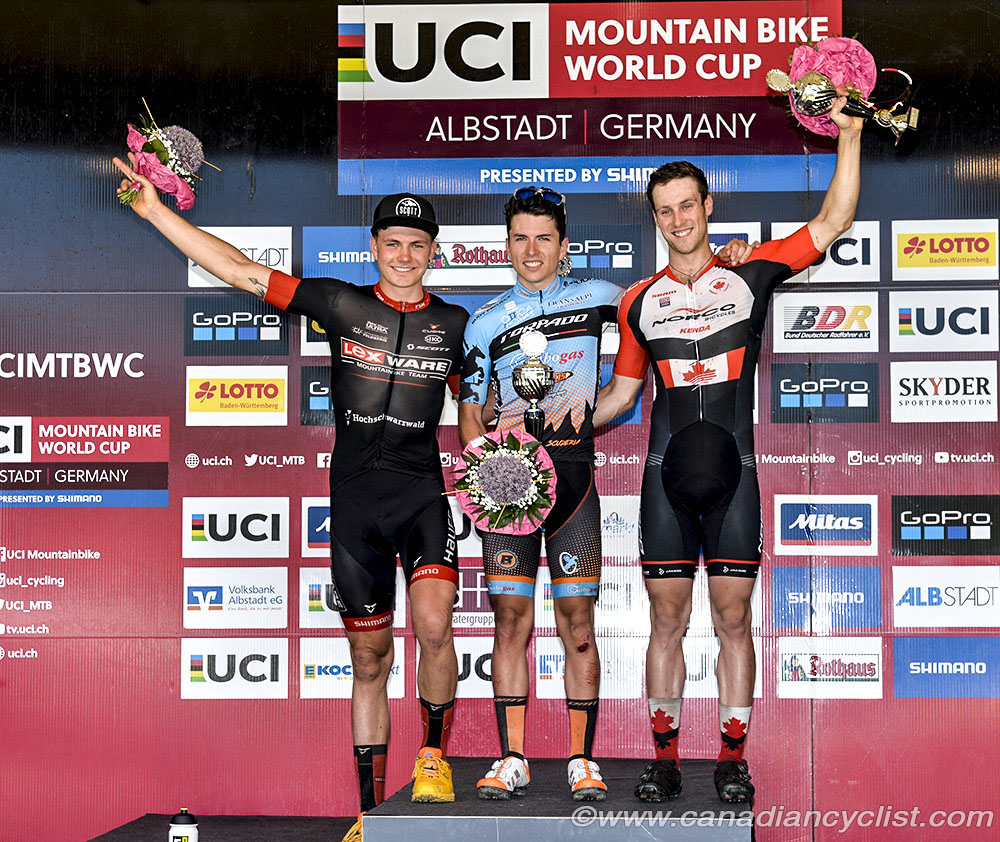 Peter Disera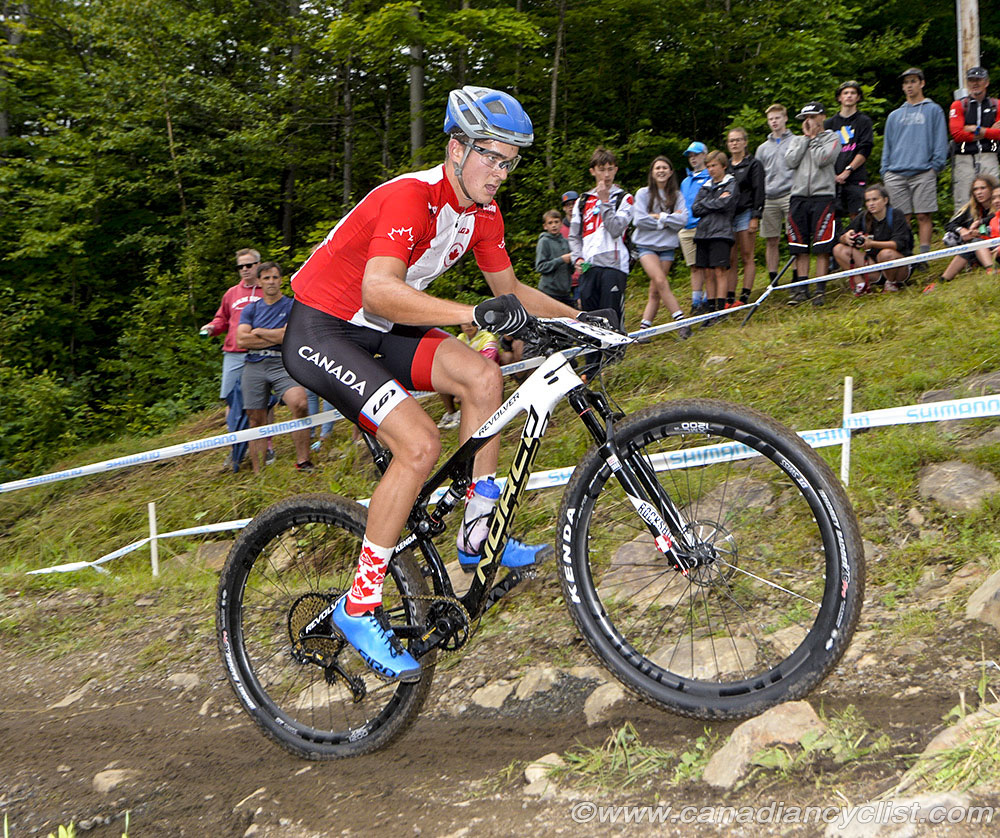 Sean Finchham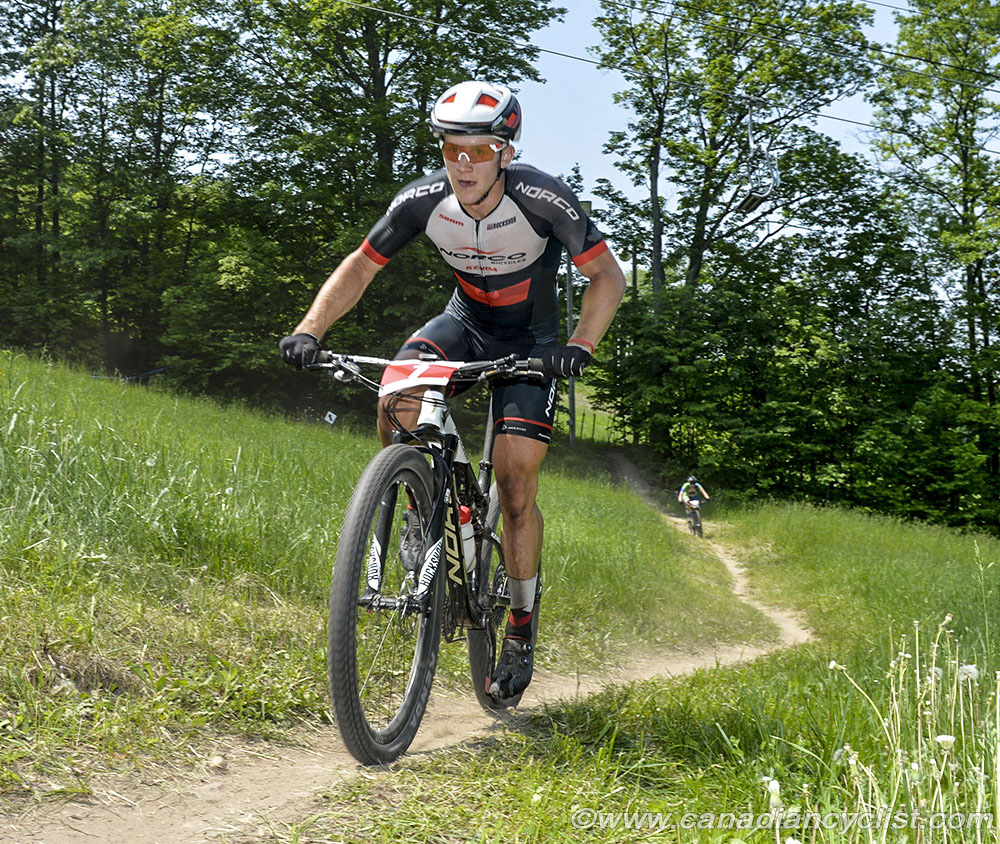 Quinton Disera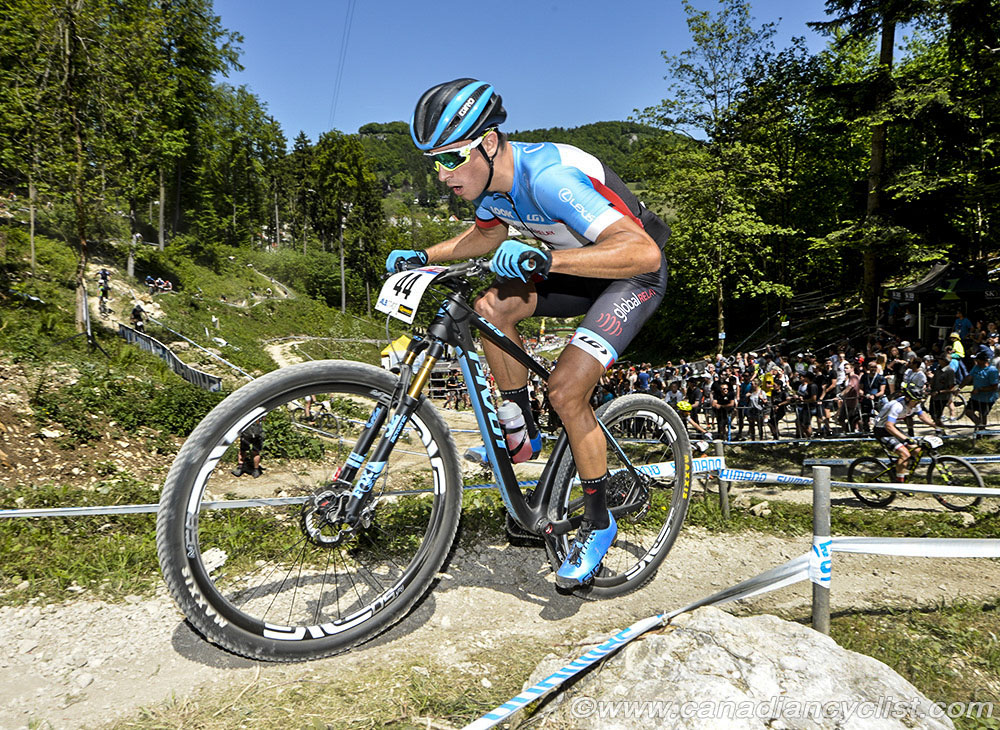 Marc-Andre Fortier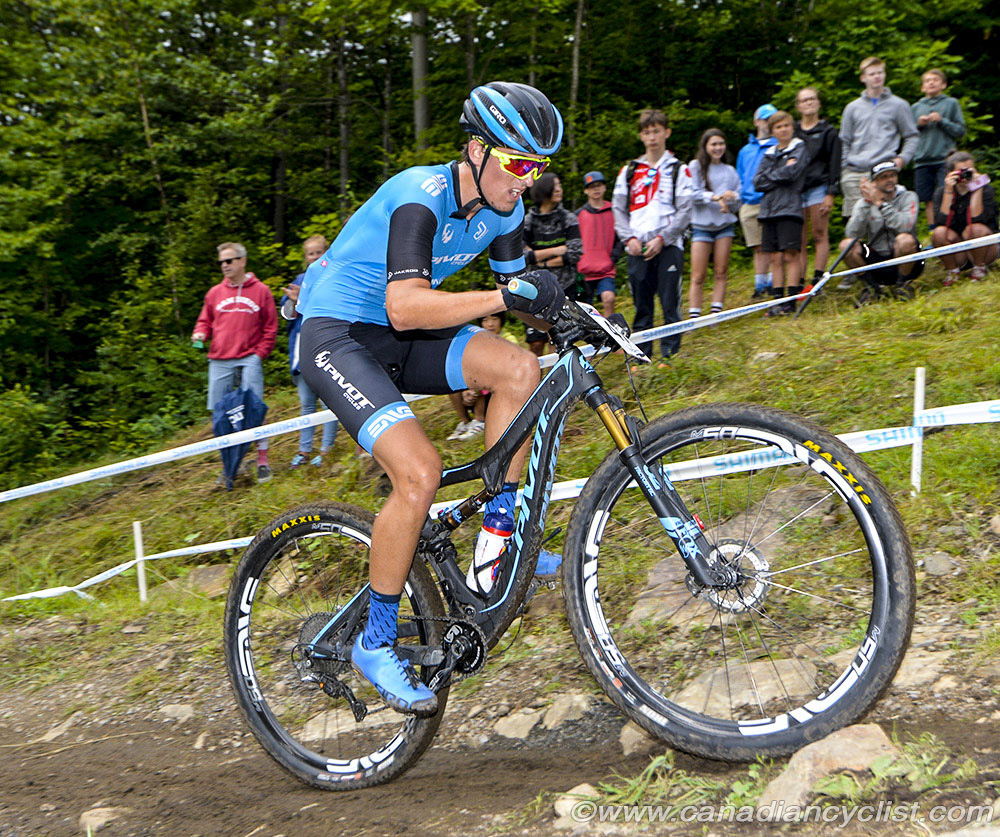 Raphael Auclair
The Elite women's category has a sizable list on contenders, led by the recently crowned World Cup champion Yana Belomoina of the Ukraine. Other strong podium chances include defending champion Annika Langvad (Denmark), Jolanda Neff (Switzerland) and Maja Wloszczowska (Poland).

Canada has two strong podium contenders with two-time world champion Catharine Pendrel and last year's bronze medalist, Emily Batty. The seven rider Canadian squad is the largest in recent years, and also includes, Rebecca Beaumont, Catherine Fleury, Cindy Montambault, Haley Smith and Sandra Walter.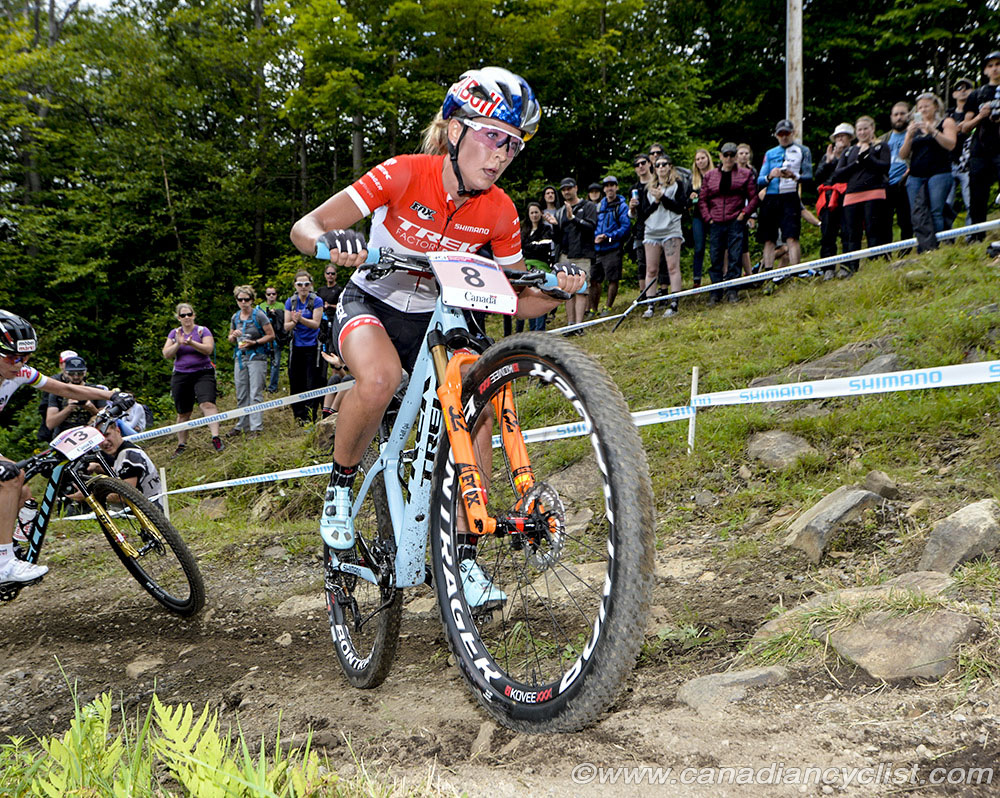 Emily Batty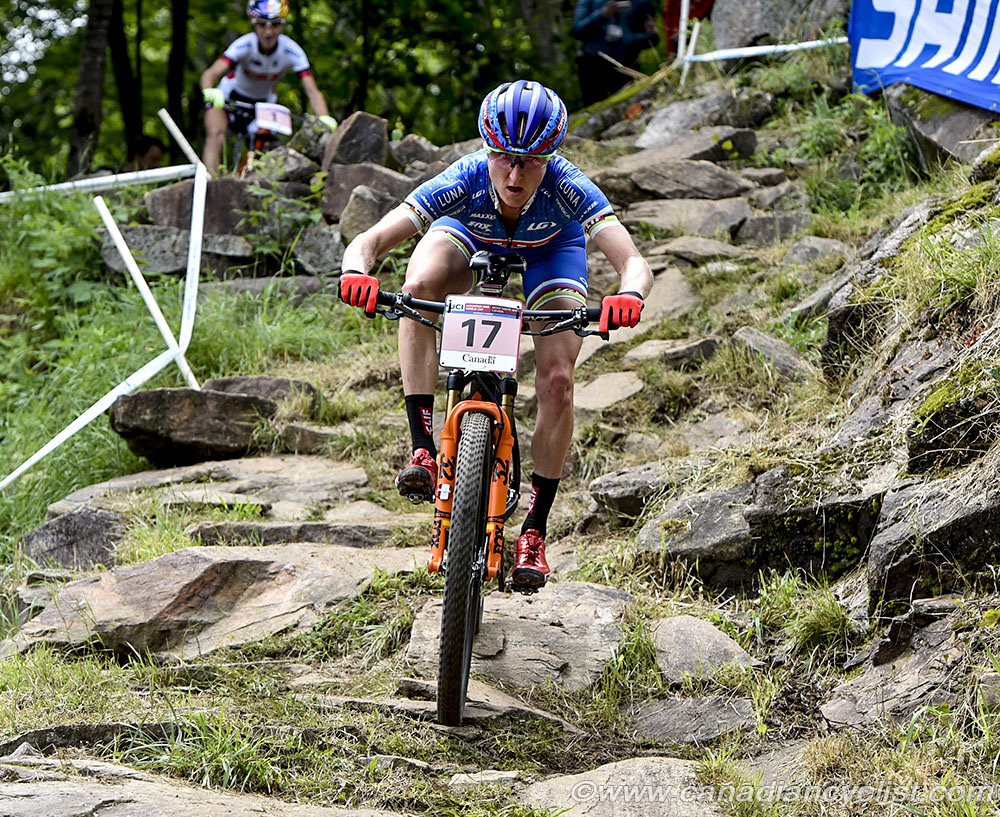 Catharine Pendrel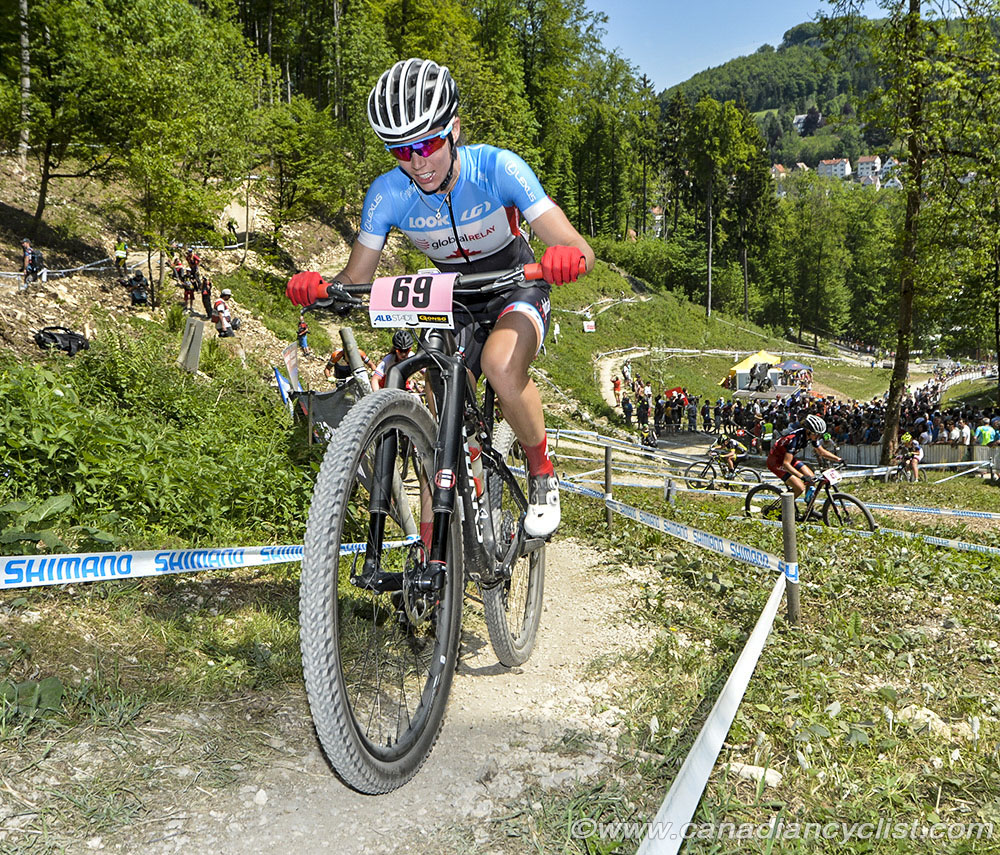 Catherine Fleury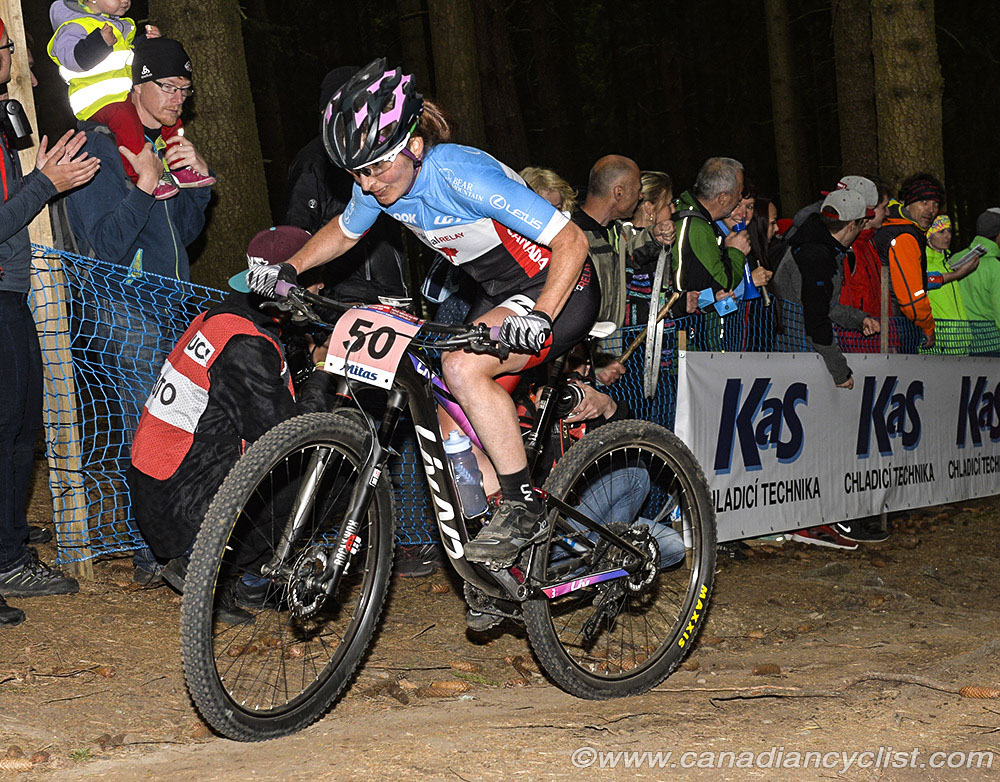 Sandra Walter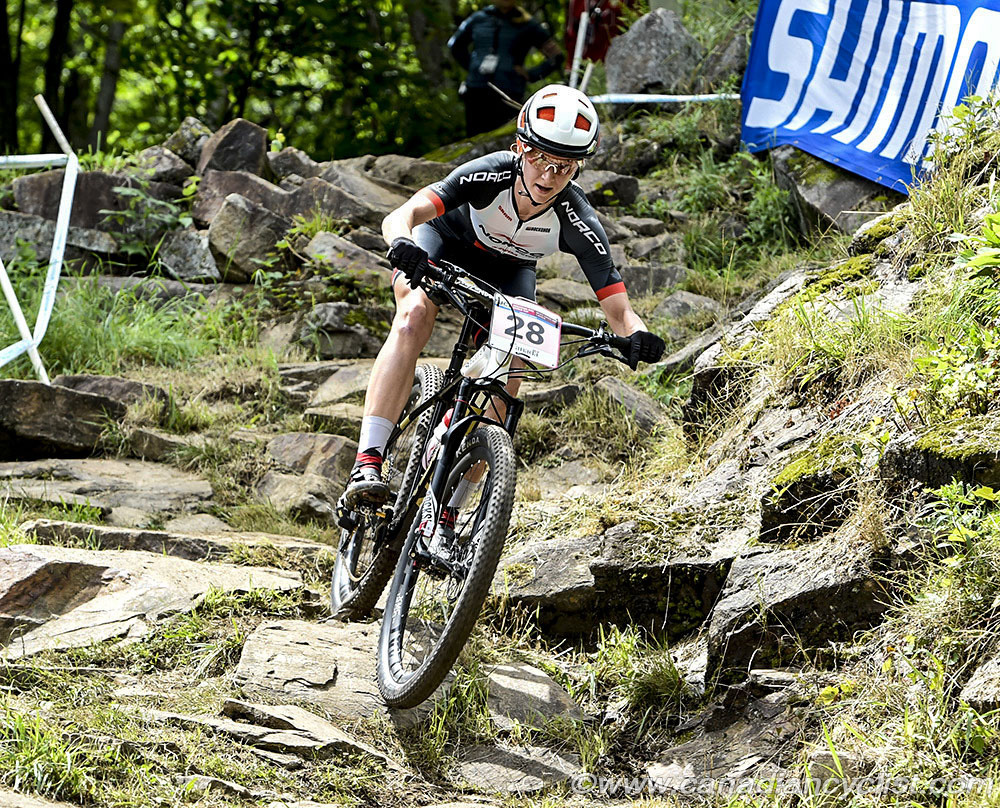 Haley Smith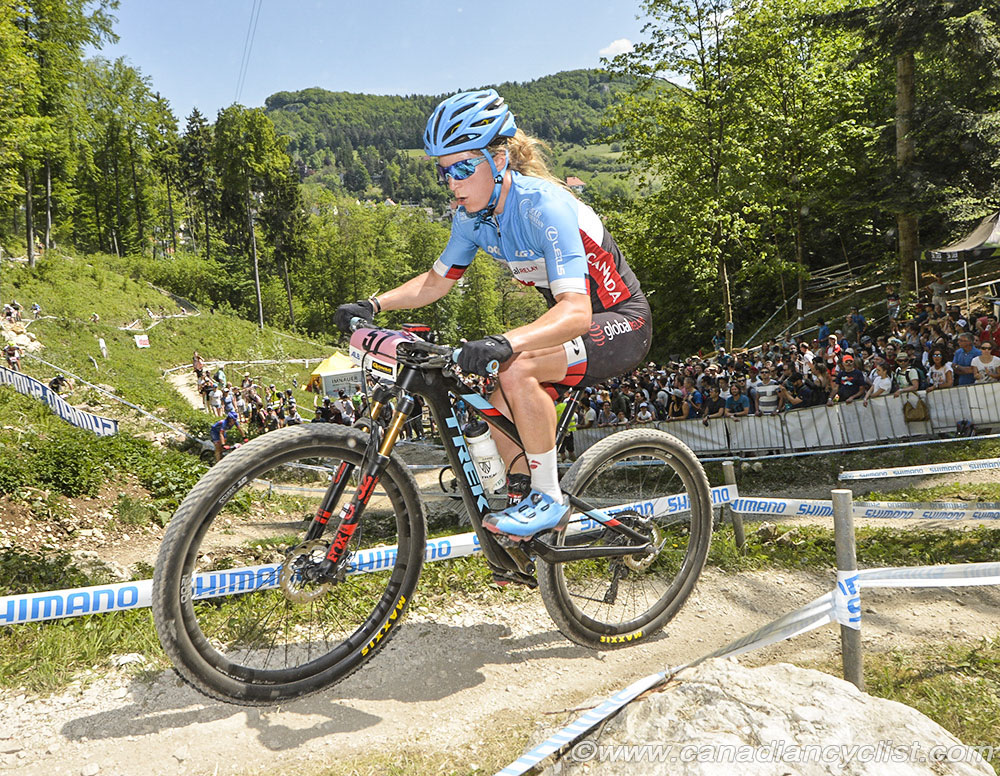 Cindy Montambault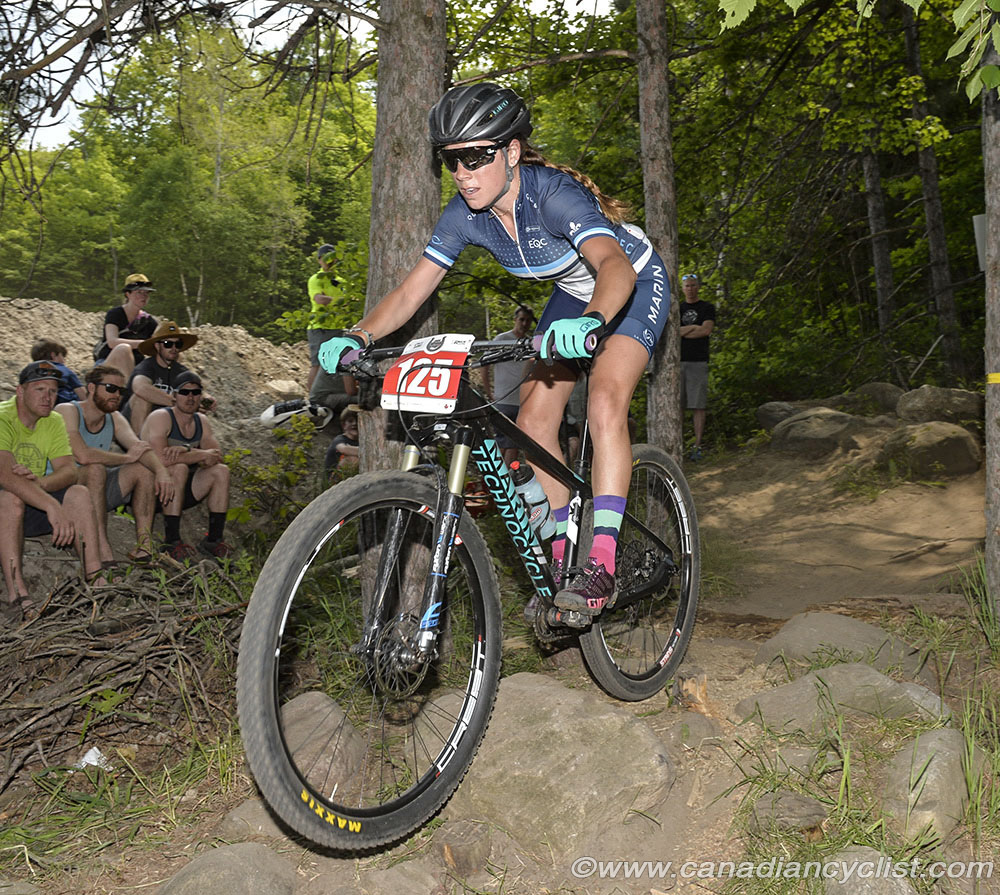 Rebecca Beaumont

In the Elite men, the big question is whether defending world champion Nino Schurter of Switzerland can extend his record-breaking winning streak. Schurter, the reigning Olympic champion, set a perfect record in the World Cup this season, winning all six events. Winning the world title would make for what Schurter has termed a 'perfect-perfect' season. However, he will get strong competition from two former world and Olympic champions - Julien Absalon of France and Jaroslav Kulhavy of the Czech Republic.

Canada has a five man squad in the Elite race, led by Rio Olympians Leandre Bouchard and Raphael Gagne. Other Canadians racing will be Andrew L'Esperance, Evan McNeely and Derek Zandstra.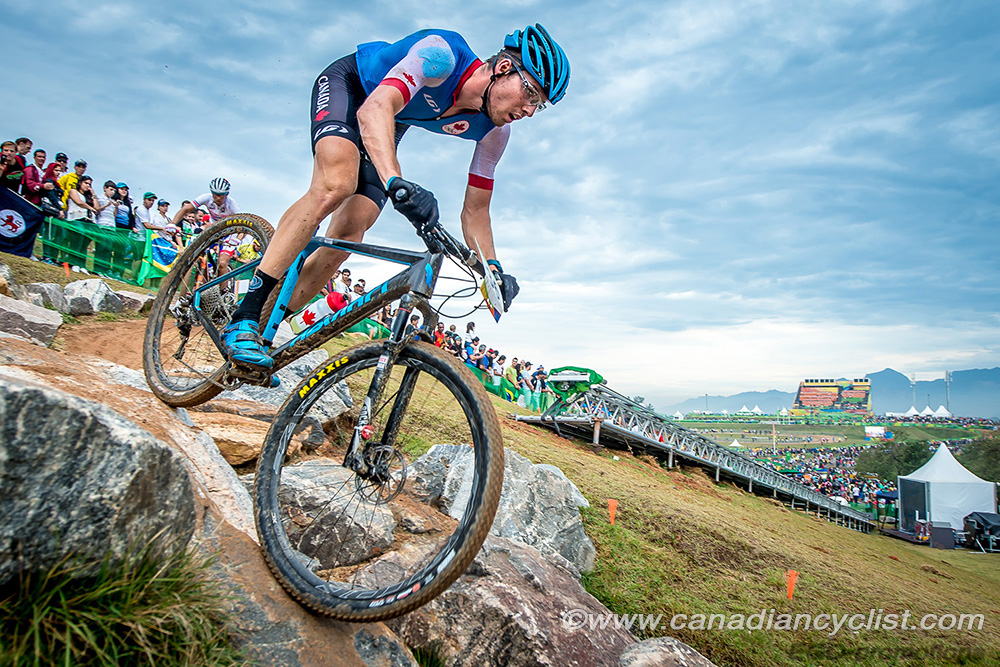 Leandre Bouchard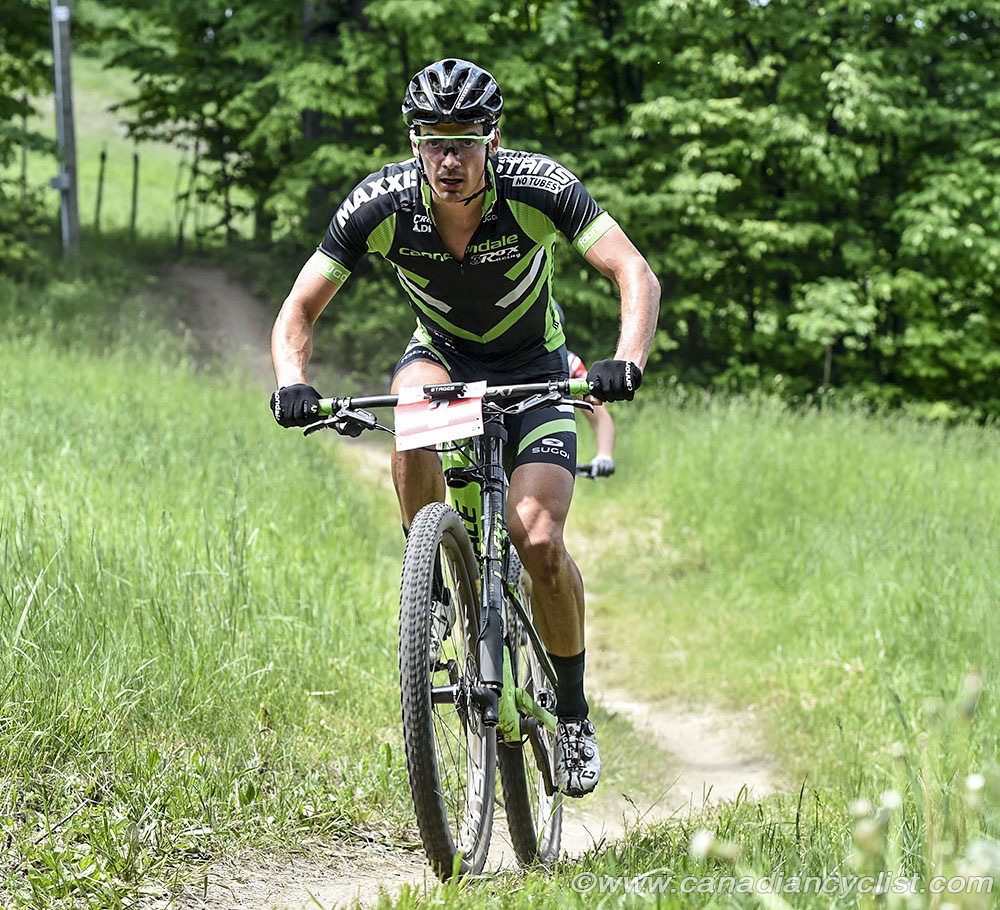 Raphael Gagne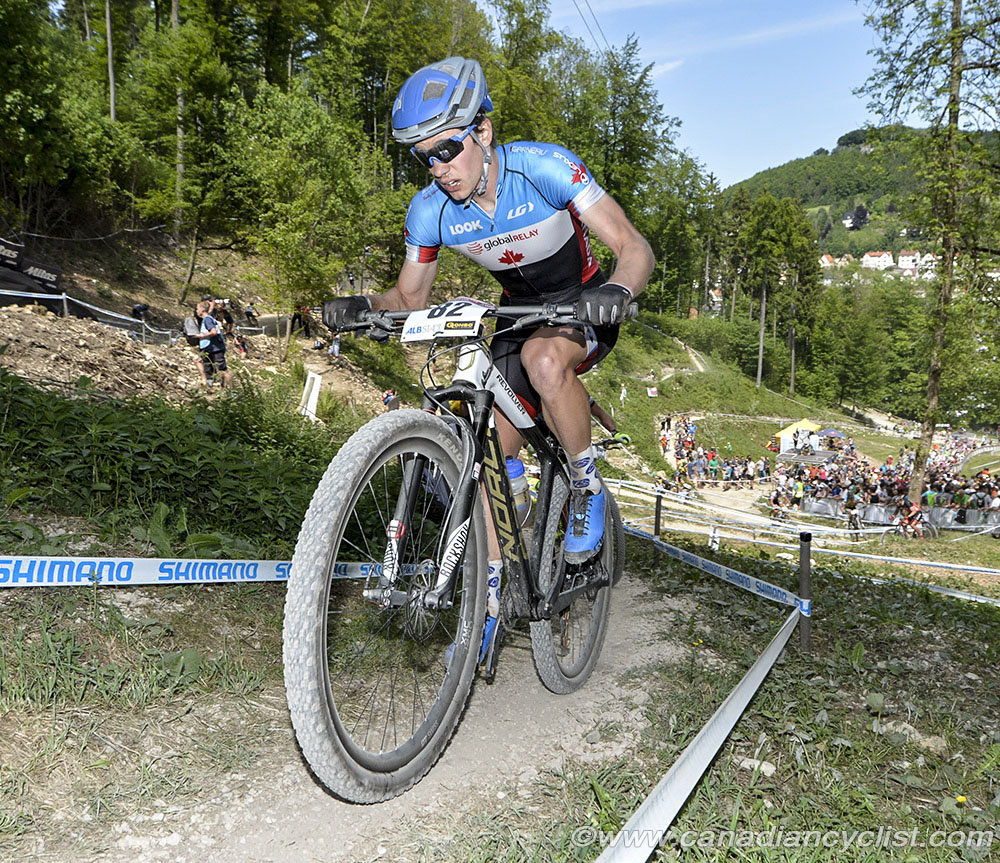 Andrew L'Esperance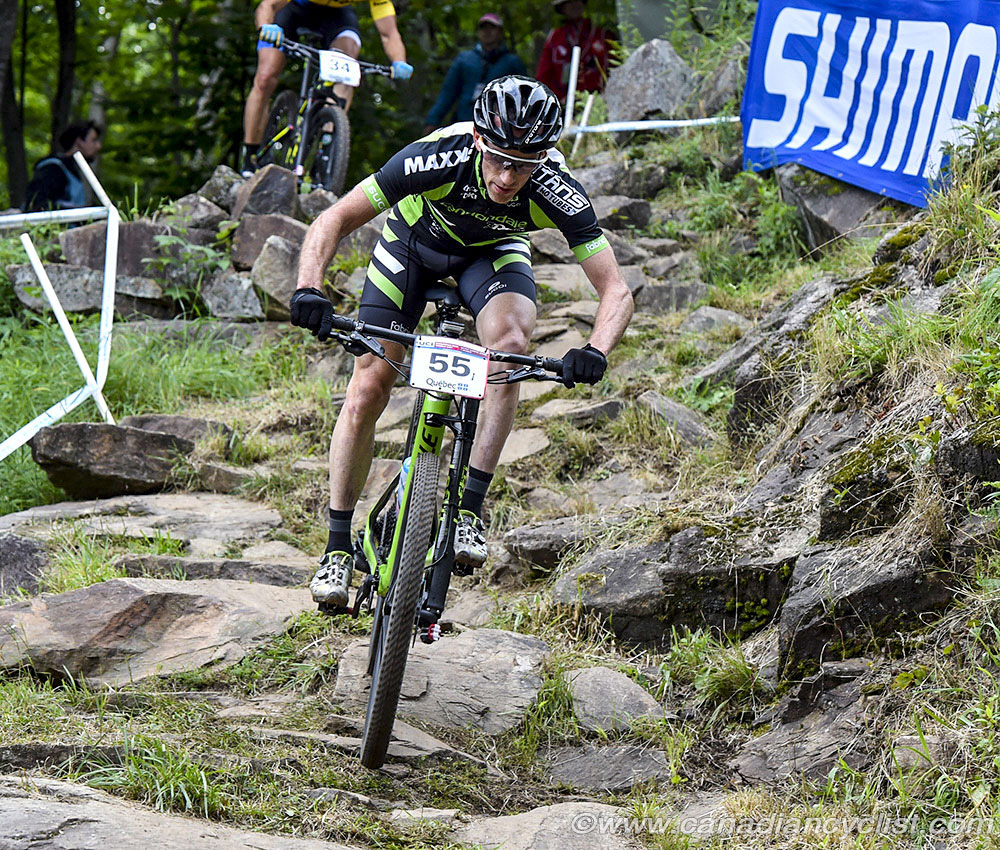 Derek Zandstra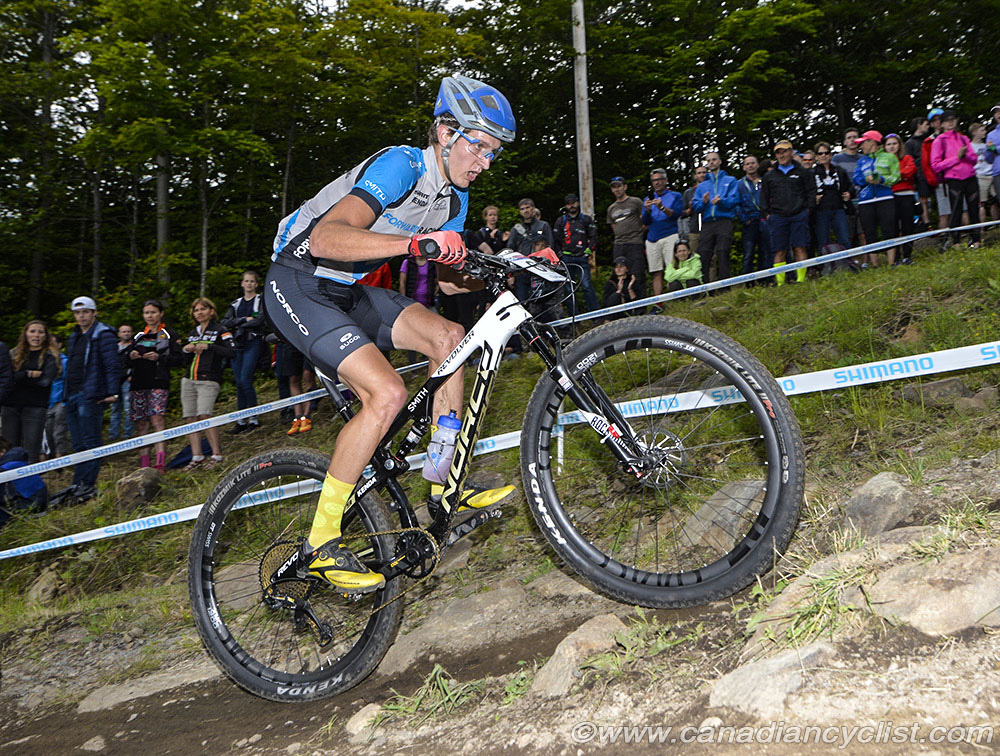 Evan McNeely
The final day of the world championships, on Sunday, is devoted to the Downhill. The women's field has seen four riders on the top step of the podium at the World Cup this season, and any of them could win the world title. Myriam Nicole of France won the World Cup overall title, but Tahnee Seagrave (Great Britain), Tracey Hannah (Australia) and defending champion Rachel Atherton (Great Britain) could just as easily don rainbow stripes. Hannah, a native of Cairns who actually attends school at the university at the base of the course, will certainly receive support from the crowd.

Canada has two women in the Elite field - national champion Miranda Miller and Vaea Verbeeck. Both have top-10 results on the World Cup circuit this season.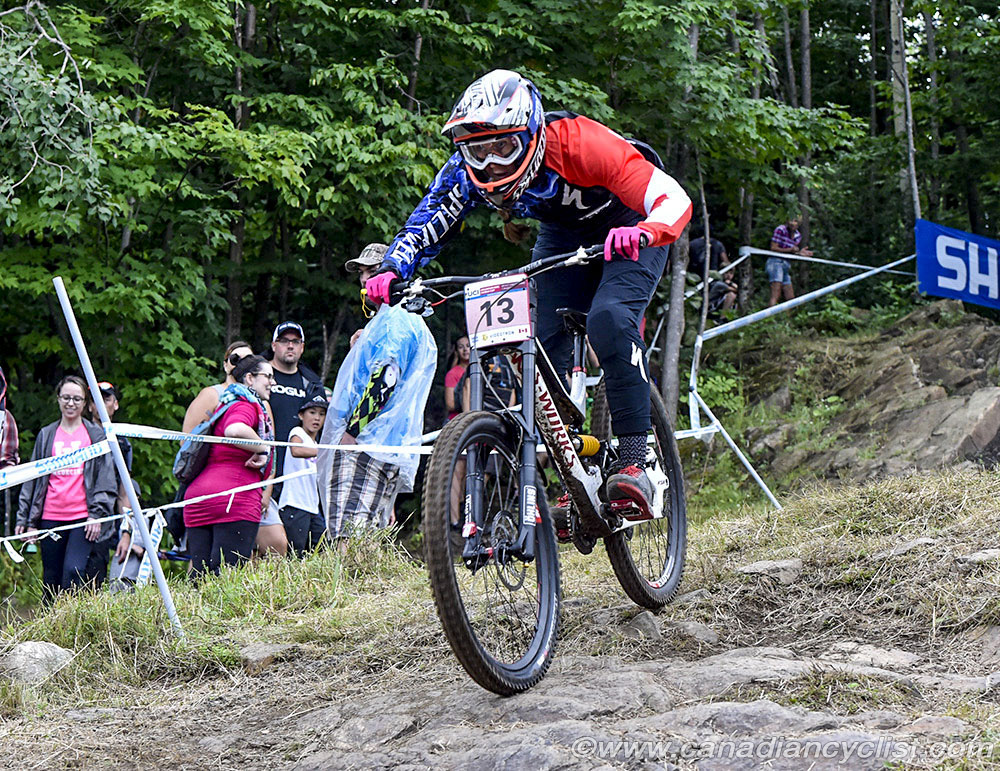 Miranda Miller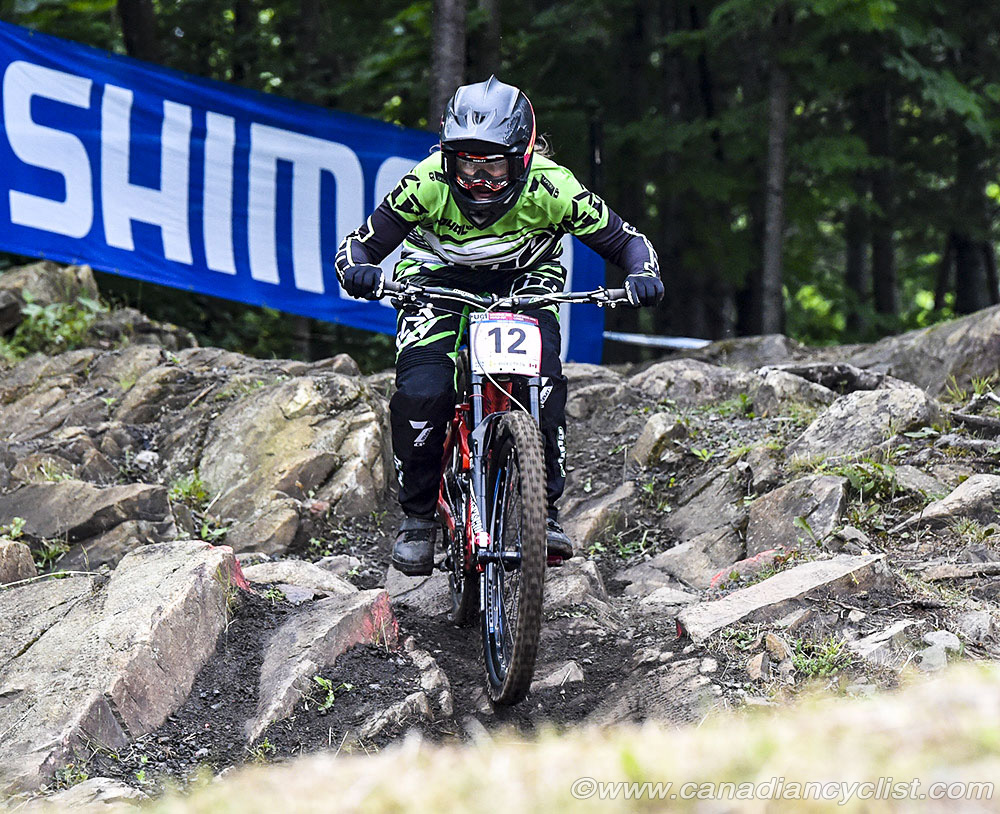 Vaea Verbeeck
The men's competition is equally strong. Aaron Gwin of the United States won the World Cup overall title after a season-long battle with Greg Minnaar (South Africa) and Australia's own Troy Brosnan. Gwin has one of the best records in Downhill over the past decade at World Cup competition but, surprisingly, has never won the world title. Will this finally be his year, will Minnaar win a fourth title, or could Troy Brosnan become the first Australian to win the Elite men's title since Sam Hill in 2010?

Canada also has a podium possibility with Mark Wallace, who finished eight overall in the season-long World Cup, including a podium appearance. Other Canadians include Magnus Manson and Samuel Thibault.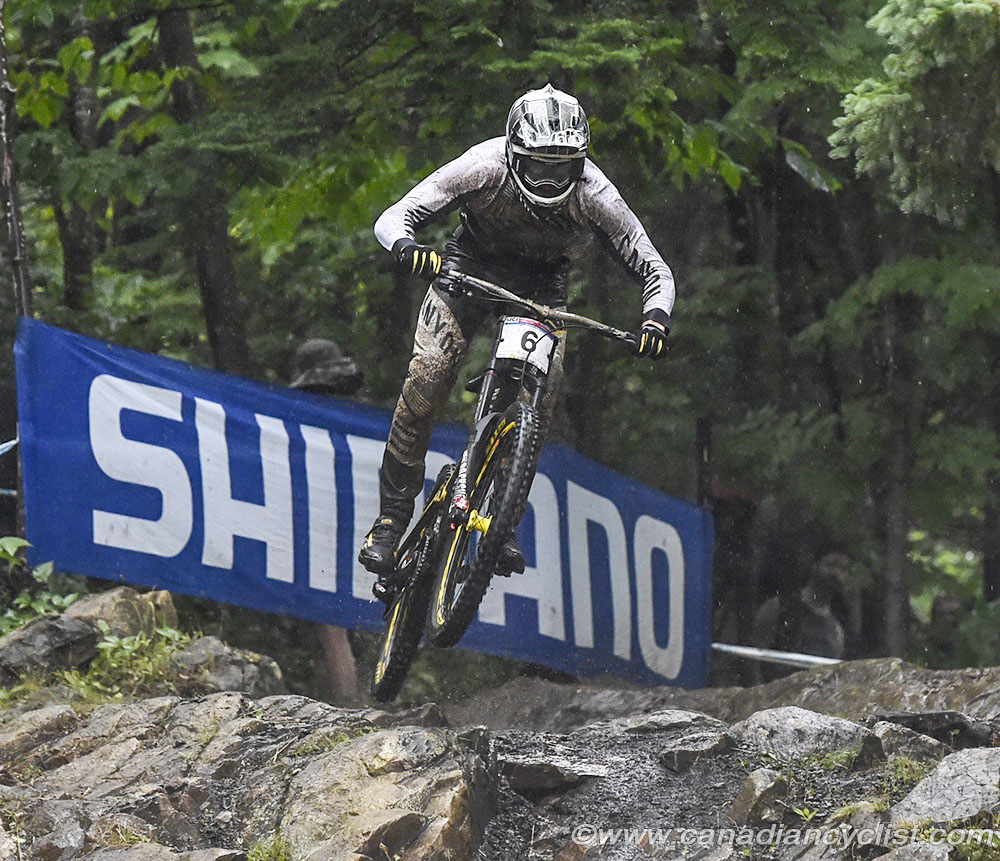 Mark Wallace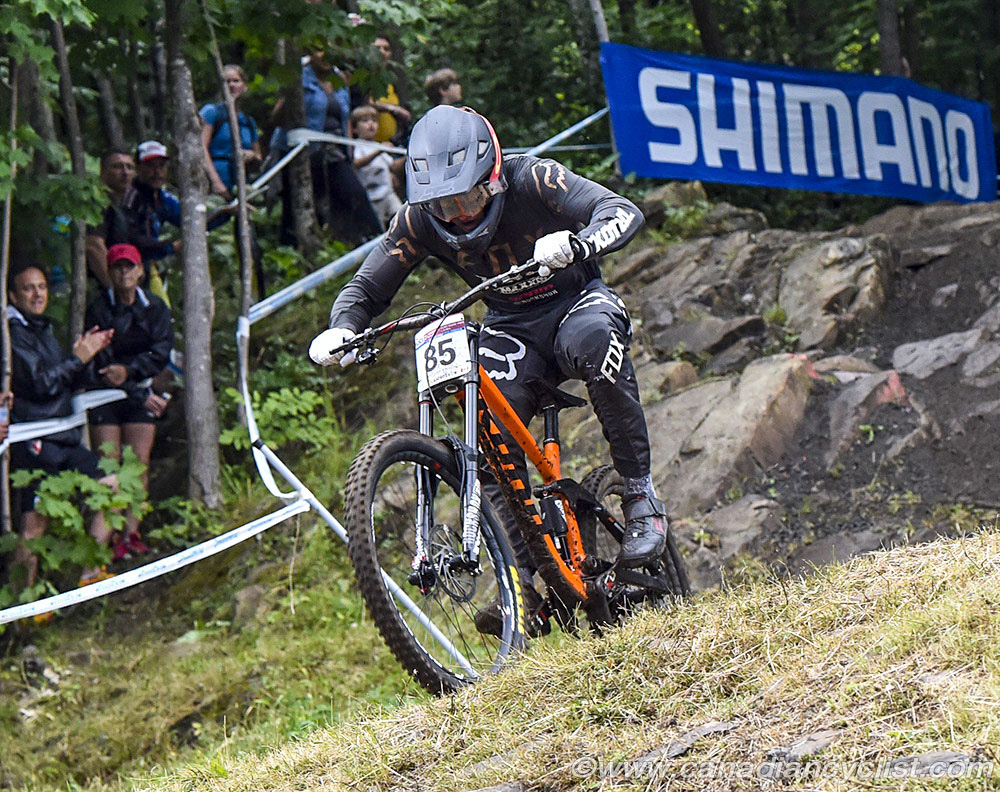 Magnus Manson
Canada's biggest Downhill contingent is in the Junior men, led by reigning world champion Finnley Iles. Iles took the World Cup title this year, winning six of seven events. He is joined by Josh Fultz-Veinotte, Kendall McLean, Cole Mooney, Anthony Poulson, Jacob Stefiuk and Ben Wallace.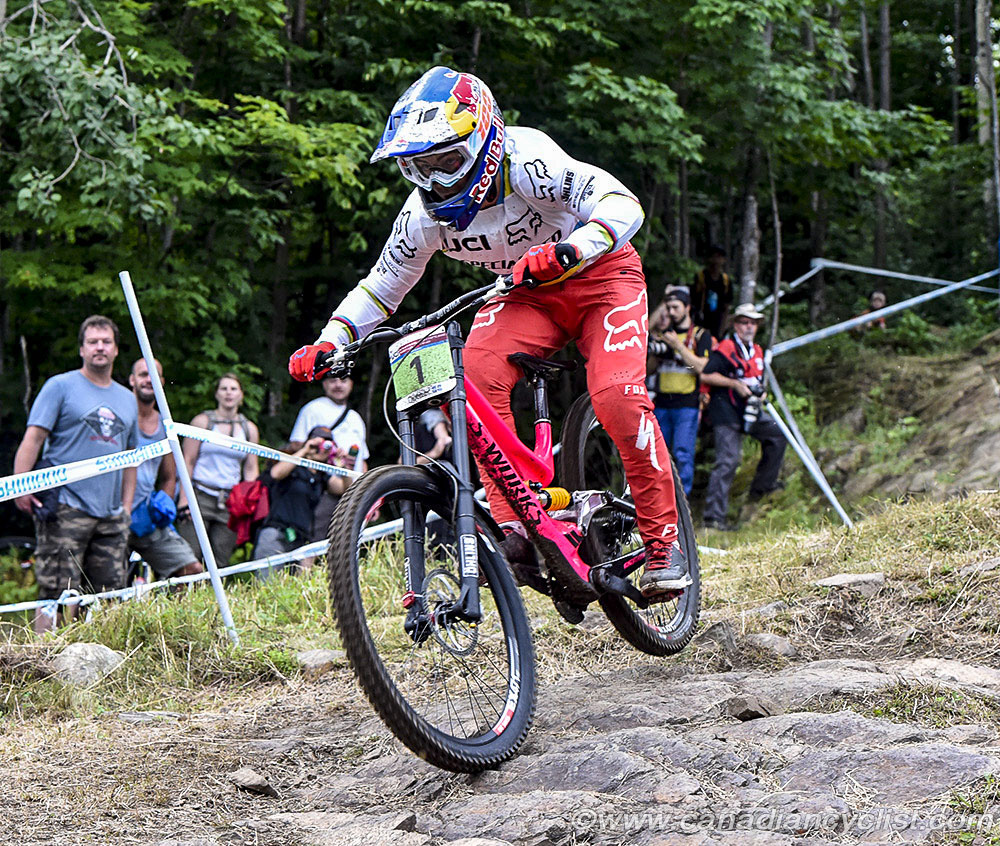 Finn Iles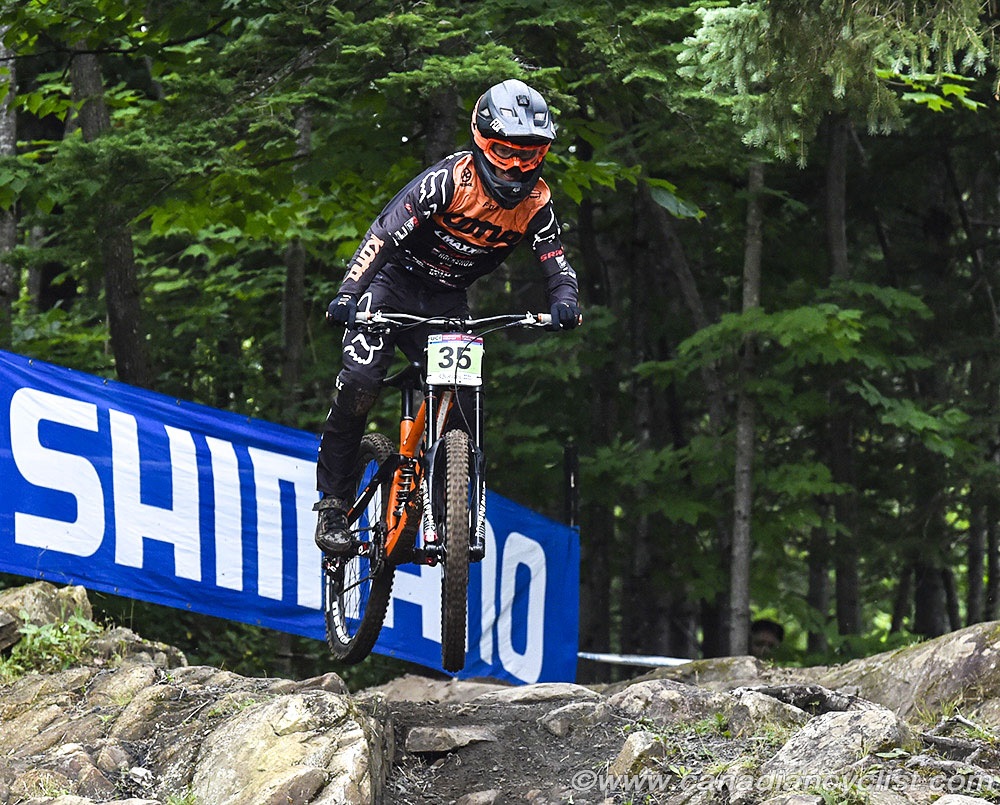 Anthony Poulson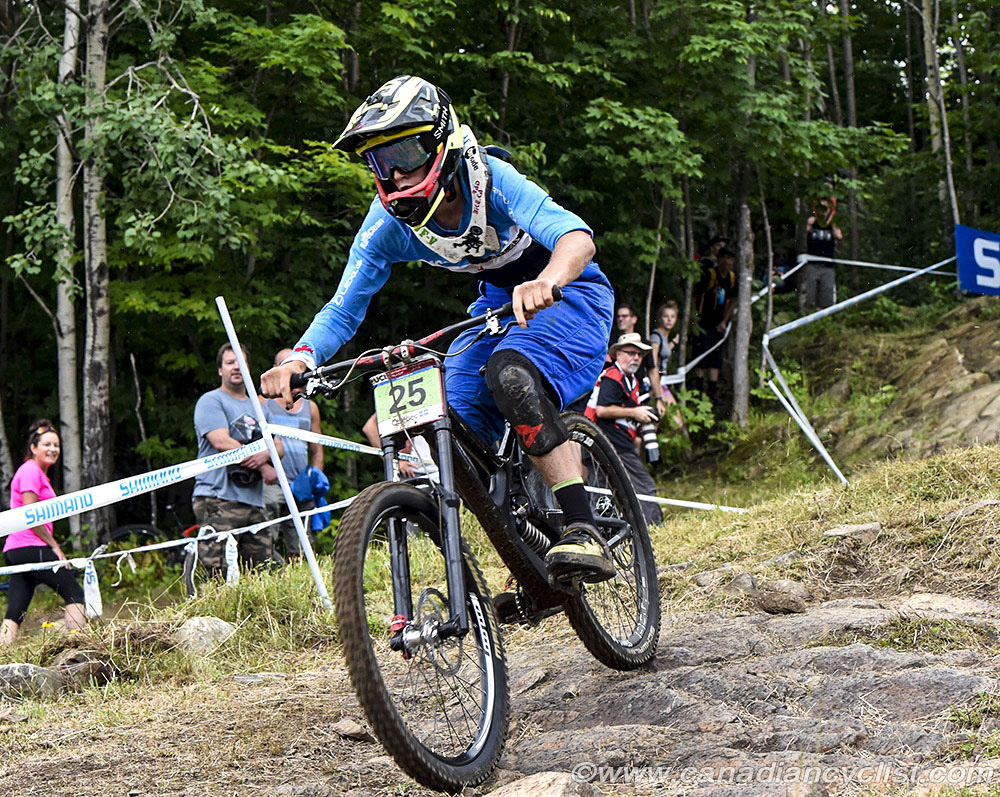 Josh Fultz-Veinotte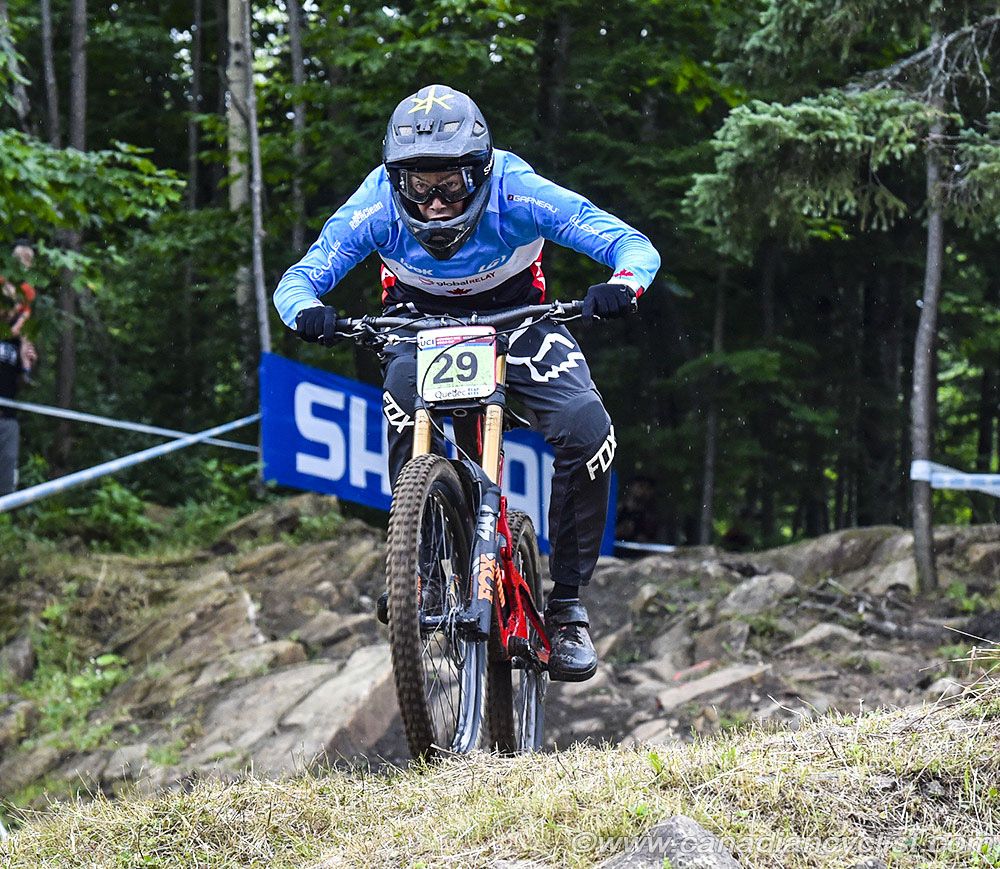 Ben Wallace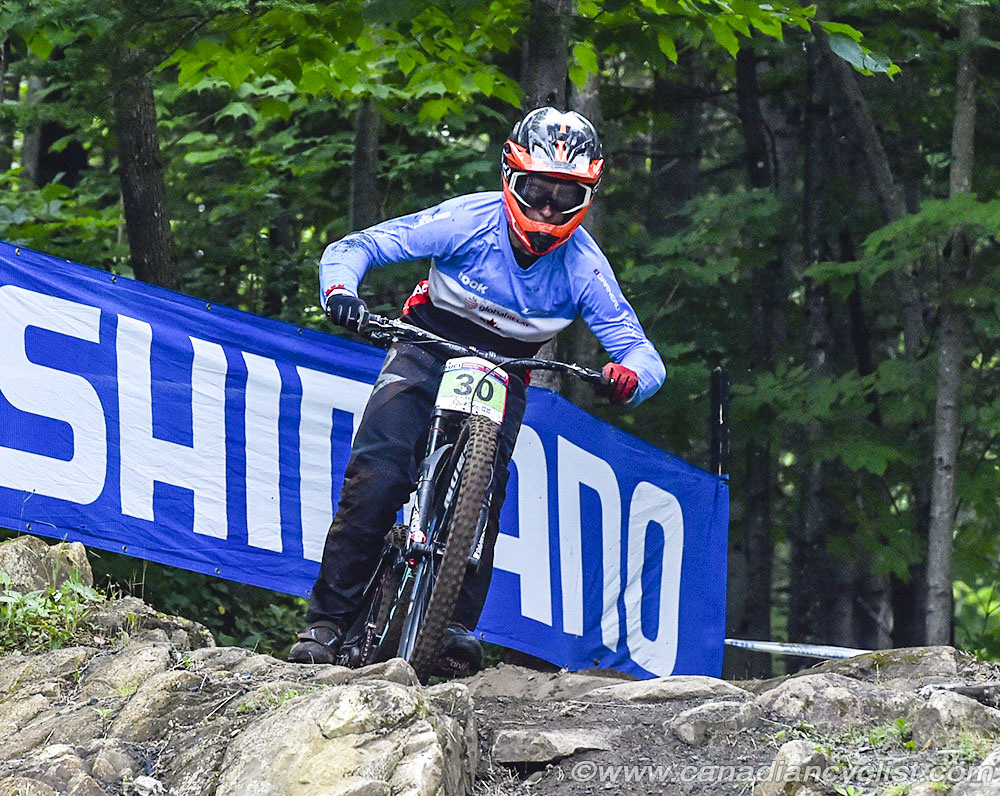 Jacob Stefiuk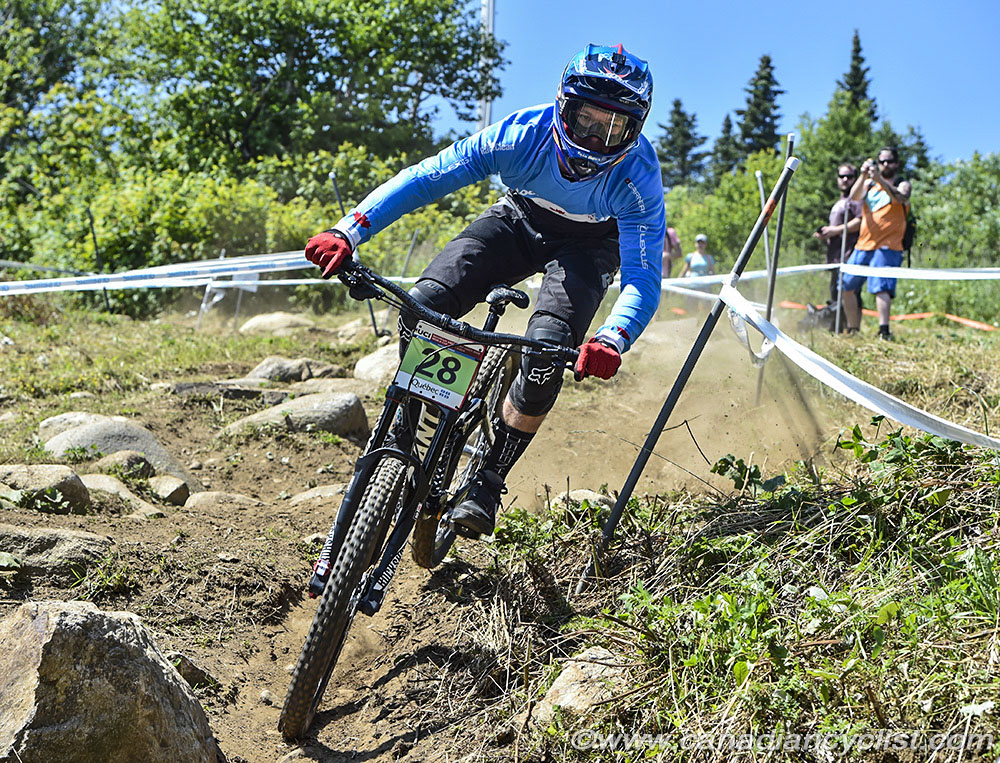 Cole Mooney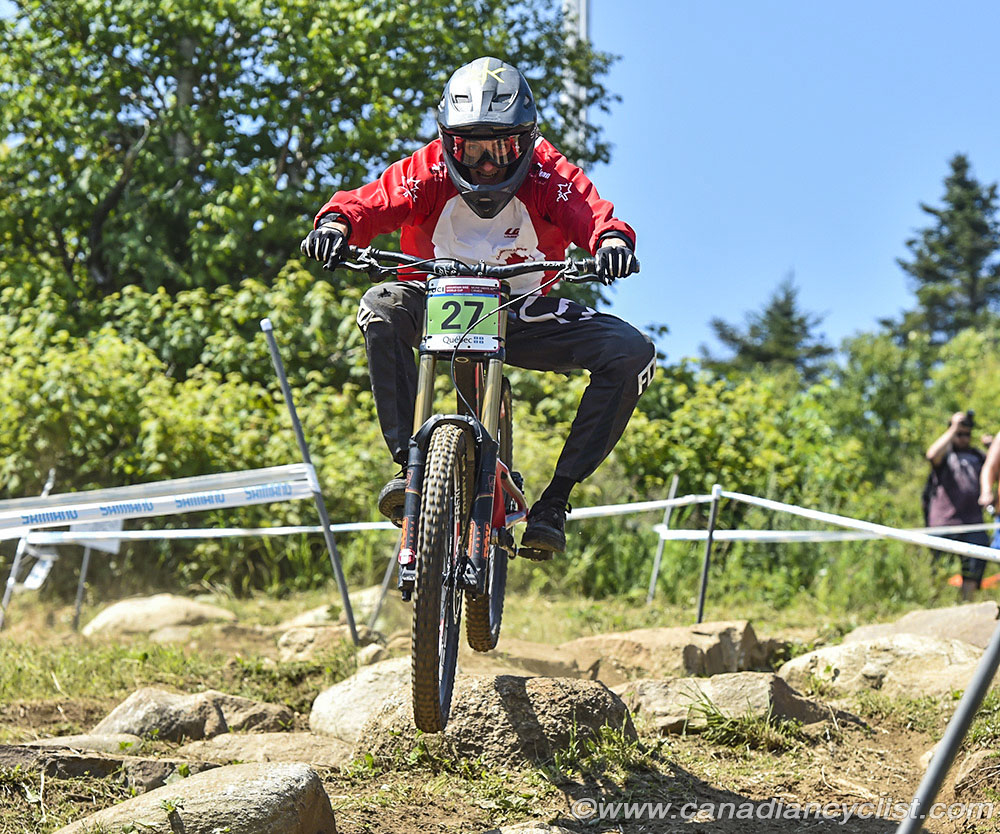 Kendall McLean
2017 MTB World Championships Race Schedule
All times Australia local (minus 14 hours for Canada- ET)

Sept. 6th
15:00 – XCO Team Relay
17:00pm – Opening Ceremonies

Sept. 7th
13:00 – XCO Junior Women
15:00 – XCO Junior Men

Sept. 8th
10:00 – DH Juniors (Women and Men) Seeding Runs
11:15 – DH Elite (Women and Men) Timed Session
14:30 – XCO U23 Men

Sept. 9th
10:00 – XCO U23 Women
12:00 – XCO Elite Women
14:30 – XCO Elite Men

Sept. 10th
9:30 – DH Junior Women
10:00 – DH Junior Men
13:00 – DH Elite Women
14:00 – DH Elite Men




---
Related Photo Galleries
---