February 15/18 15:35 pm - TaG Cycling Race Team Announces 2018 Roster

Posted by Editoress on 02/15/18

TaG Cycling Race Team heads into 2018 with a very strong team of women and Junior men. Building on the team's success of supporting some of Canada's top racing talent, TaG Cycling will again provide opportunities to allow team riders to experience high performance racing both in North America and beyond.

This season, TaG Cycling will field a very strong and competitive elite women's team that will target some UCI and bigger North American races including Redlands, BC Superweek and Road Nationals. The core of the team includes Esta Bovill, Helena Coney and Meghan Grant. For select races, these women will be joined by guest riders Maggie Coles-Lyster (Macogep-Argon18-Girondins de Bordeux p/b Mazda) and Haley Gill (Rise Racing).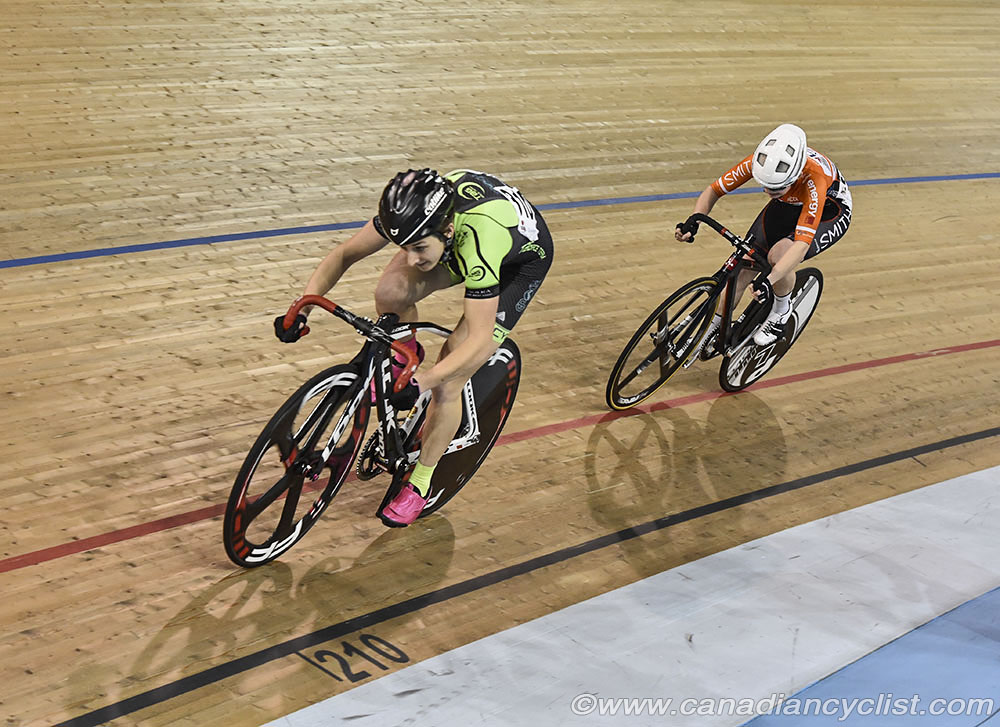 Maggie Coles-Lyster
Bovill, after winning a Silver Medal at the 2017 Master National Time Trial Championships, will trade in her master's license to race Elite. Coney, who is just completing a block of European Cyclo-cross racing brings years of racing experience along with a tenacious racing style. Grant, who raced for two years with Cycling Canada's NextGen program, will bring a wealth of knowledge and racing insight to the team.

Gill joins the team after a breakthrough 2017 including a win at the RBC Gran Fondo Giro while Coles-Lyster comes off a successful season which included gold and silver medals at the Junior Track World Championships.

TaG Cycling's Junior and youth girl racers include Micaiah Besler, Toria Kalyniuk and Kaelen Coles-Lyster. Besler will be returning to the team after a very successful 2017, including multiple medals at the 2017 Junior Track National Championships along with representing Canada at the 2017 Junior Track World Championships. Kaelen Coles-Lyster will continue her growth in cycling, competing in road, BMX and Cyclo-cross. First year team rider Kalyniuk, who has years of bike racing experience is also a nationally competitive speed skater. These young riders will be targeting local races to prepare for the likes of Tour de la Reve and the Canadian National Road Championships.

For the past five years, TaG Cycling has been supporting a strong group of Junior men, and 2018 is no exception. This year's line-up includes Ben Katerburg, Conor Martin, Ethan Pauly, Evan Russell, Baili Guidi and Aedan Crocker. These six riders will be looking for strong results at Road Nationals and Tour de l'Abitibi with the hopes of making a Junior Road World Championship selection.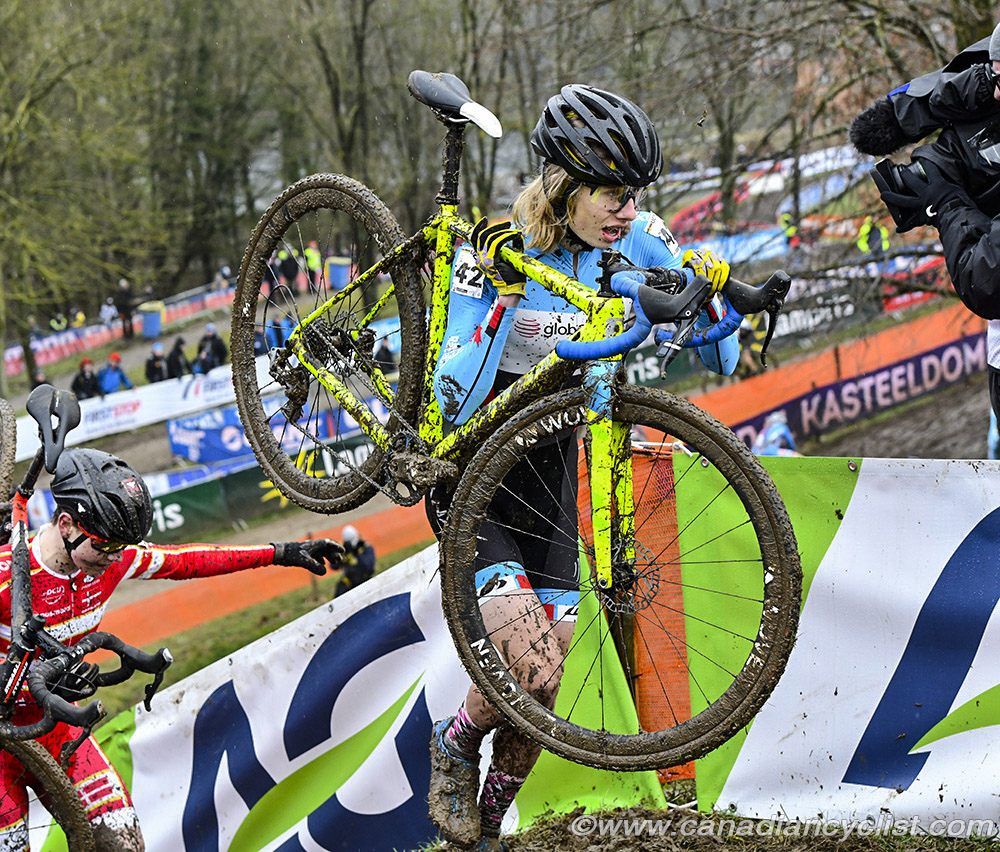 Conor Martin
Katerburg had a solid 2017 winning both the Provincial time trial and road racing championships along with a 13th-place finish at the Tour de l'Abitibi. Martin had a late start to 2017 as he was recovering from an early season crash, but is back on track and currently racing Cyclo-cross in Europe where he raced for Canada at the Cyclo-cross World Championships in Volkenburg-Limburg, Netherlands. Both Katerburg and Martin will begin their 2018 road season with a 2-month block of training and racing in France, an opportunity put together by team owner, Lesley Tomlinson.

Russell will be entering his third year with TaG Cycling following a very solid 2017 road season, highlighted by a fourth place finish in GC at the Tour de la Reve. Victoria native Pauly will be a first year TaG Cycling rider and brings a boat-load of racing skill and experience to the team. Also new to TaG Cycling will be Baili Guidi, who packs a ton of potential which he should be able to showcase in 2018. Aedan Crocker, who is the team's lone U17 man, will be gaining valuable race experience as he prepares to make the next step to Junior.

Cam Fitzmaurice, TaG Cycling's lone U23 and longest standing team member, will again be juggling his University studies along with competing in select races with the team. This former National Track Champion will provide experience and mentorship to our Junior riders.

TaG Cycling will be supporting Maggie Coles-Lyster's 2020 Olympic project. Coles-Lyster, Canada's all-time most successful Junior Track racer, is the 2017 Points Race World Champion and Omnium Silver medalist. Maggie is currently racing in Europe where she raced to a fourth place finish in the Omnium at the Belgian International Track Meeting and won the Omnium at the Copenhagen 6 Day Ladies Cup with partner Alison Beverage. [Note: Coles-Lyster suffered a serious crash in Copenhagen and has returned to Canada to recover]

"I am very excited about our 2018 line-up. We have a great mix of riders including World Champions, seasoned veterans and young talent. I know TaG Cycling Race Team has the platform to help all of these riders succeed at their highest levels," comments team manager Barry Lyster.

TaG Cycling Race Team is a Vancouver-based cycling program focused on supporting some of Canada's top young and developing cycling talent to achieve their cycling dreams.

TaG Cycling is a cycling coaching company inspired and created by Olympians Lesley Tomlinson, Chrissy deVall (nee Redden) and Gina Grain. TaG provides coaching, camps and training for all levels of aspiring cyclists, in all disciplines of Cycling.

TaG Cycling is based out of three studios in Vancouver, North Vancouver and Whistler, BC. The breadth of coaching talent at TaG Cycling is vast, featuring National and Provincial Champions and World Cup Racers in Road, Track, Mountain Bike, XC and Enduro, Downhill and Cyclo-cross.

The Race Team is a not-for-profit entity and is entirely supported by TaG Cycling owners, sponsors and by TaG riders.

TaG Race Team would like to thank its financial supporters: Haywood Securities, Adera Homes , TRG Group Benefits, Brookfield, Patrick Downey, Jay Menning, Dan Bowditch, Mauro and Susa Duso of DUSOS PASTA and riders in the TaG Cycling family.
---
Related Photo Galleries
---