February 16/18 9:30 am - Lauriane Genest Added to Commonwealth Games Cycling Team

Posted by Editoress on 02/16/18

Cycling Canada and Commonwealth Games Canada are announcing the substitution of one athlete on the team that will represent Canada for the track cycling sprint events at the Commonwealth Games in Brisbane, Australia, this April.

For personal reasons, Tegan Cochrane of Kelowna, BC, has declined her nomination and will be replaced by Lauriane Genest of Levis, Quebec. Genest will join Amelia Walsh of Ayr, Ontario, for the three women's sprint events - Team Sprint, Keirin and Sprint.

Kris Westwood, Team Leader for Cycling, stated, "It is very exciting to see such a young athlete make it to the Games. Lauriane is only 19 and she has been part of our program for less than a year, but her progression to the international level has been remarkable. It's a great sign for the future of track sprinting in Canada."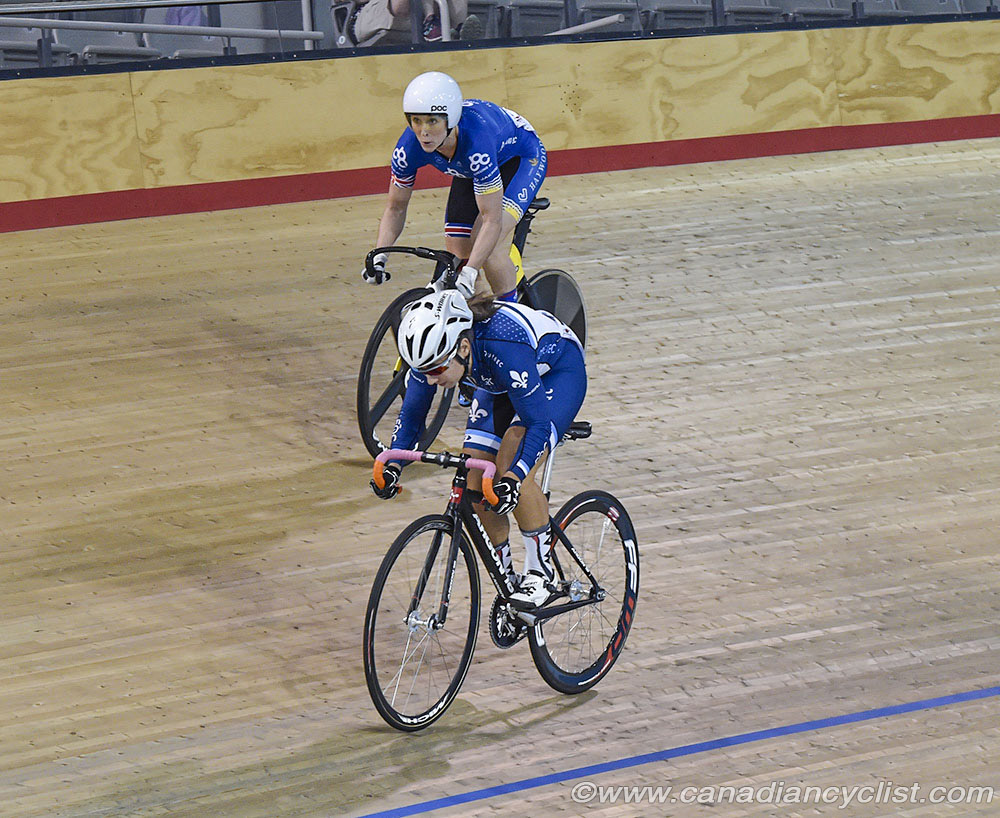 Lauriane Genest leading during Sprint Gold medal final, 2017 Track National Championships
---
Related Photo Galleries
---