March 8/18 9:47 am - Louise Lalonde Canadian Trailblazer

Posted by Editoress on 03/8/18

In honour of International Women's Day, we are reposting our profile and interview with Louise Lalonde, a Canadian trailblazer as an international official and race director. Since this article was first posted, Louise has become a member of the Canadian Cycling Hall of Fame.

Originally published October 2014

The primary focus at sporting events is rightfully on the participants, but behind the scenes are individuals who provide the framework that ensures the competition takes place. One such person is cycling commissaire Louise Lalonde, who, on November 2nd, will be inducted into the Fédération Québecoise des Sports Cyclistes Hall of Fame.

After graduating from high school in 1967, Lalonde moved from Saint-Eustache to Montréal to begin work as a secretary for the city government. Eager to meet people, the 17-year old accepted an invitation from a colleague to watch a bicycle race on Mont Royal.

Captivated by the event's spectacle and energy, the crowd's enthusiasm, and the athletic young men riding their bicycles, the experience was the first step in a cycling journey that has continued for the better part of five decades.
Below: Louise Lalonde receives her Canadian Cycling Hall of Fame award from Cycling Canada President John Tolkamp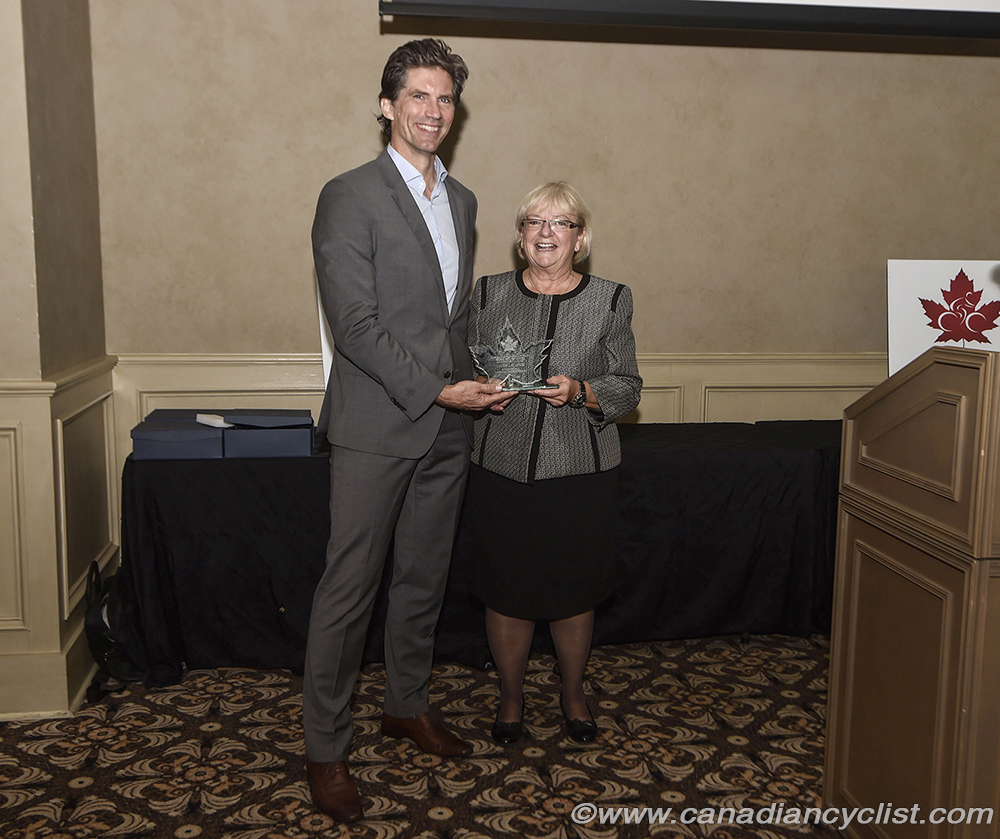 ---
Related Photo Galleries
---