March 12/18 13:42 pm - Rise Racing Announces 2018 Roster

Posted by Editoress on 03/12/18

In its fourth season, Rise Racing continues to evolve as one of Canada's top women's cycling teams. Rise Racing was primarily founded to support the development of women's cycling in Canada with a North American focus. While the team is based in Ontario and host several riders from the province, the 2018 roster has some exciting new additions from British Columbia and Alberta. The team's members are involved in multiple disciplines including road, track, and cyclo-cross, however, the main focus of the team is on the North American road circuit.

In 2018, Rise Racing will be one of ten women's teams competing in the D1 team division in the USA CRITS Series. The USA CRITS Series will consist of eleven races across the United States. For those interested in watching top level criterium racing and cheering on the team, a real-time stream of each race will be made available on usacrits.tv.

Rise Racing's industry partnerships continue to grow. Going on its third year, Rise Racing is excited to have the return of Smith Optics Canada as a helmet and optics sponsor. The signature Smith Overtake helmet in the opal colour will once again be a vital component to the overall look of the team kit.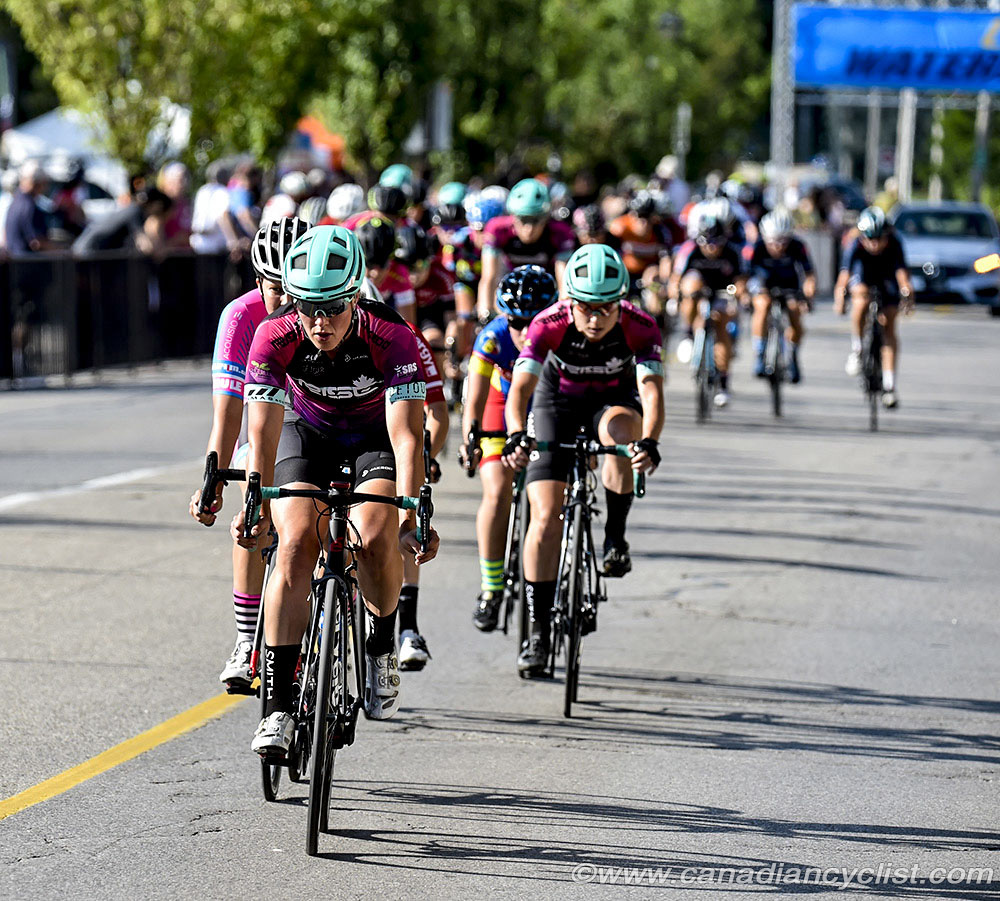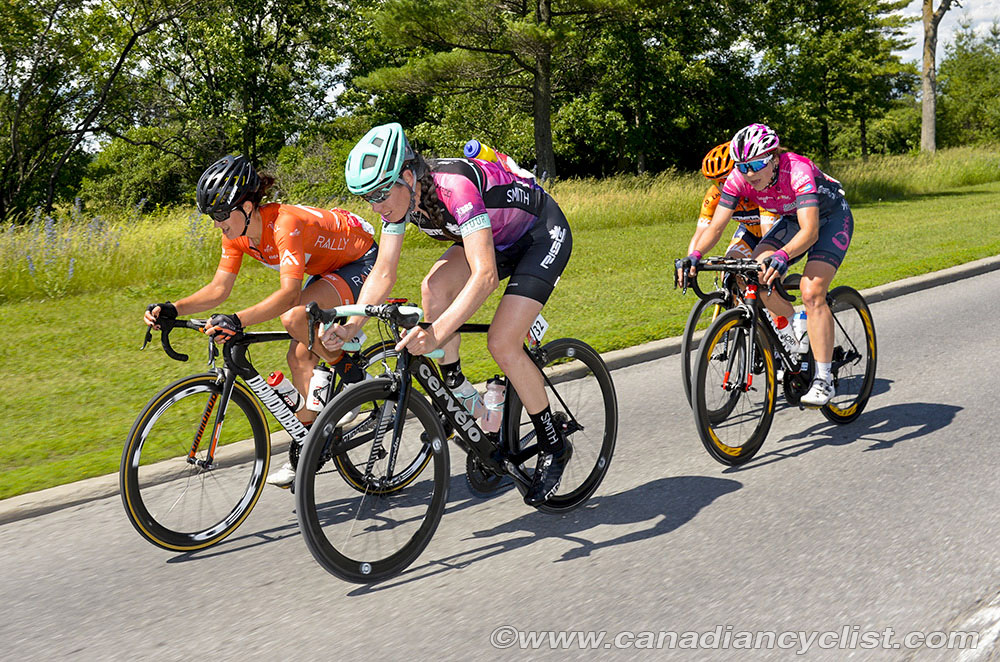 Jamie Gilgen
Also in its third season, Rise's partnership with Jakroo Custom Apparel Canada continues to grow. While our past 2016/17 season kit was very popular, a new kit design has been unveiled for the 2018 season. There will be two new designs, one for road racing and one for criterium racing.

New on board for 2018 is Pioneer HD Power Meters who will be equipping each team member's bike with a top-end crank based power meter.

Also new for 2018 is Grain and Grit Small Batch Brewery. Grain and Grit is a new brewery in Hamilton, Ontario who produces an ever-changing list of craft beers. G&G will be providing event space for team events and USACrits event viewing evenings. Stay tuned to @rise_racing on Instagram in for more details!

Cyclepath Woodbridge helped build the team four years ago, and continues to stand close by, supporting the team in numerous ways on and off the bike throughout the season.

Local roofing contractor Lamas and Co. from Brampton, Ontario continues to support grassroots sport in Ontario. This will be the second year Lamas has contributed to Rise Racing.

2018 Team Members

Abbey McGill (AB)
Ashley Barson (ON)
Haley Gill (BC)
Jamie Gilgen (ON)
Joyce Spruyt (ON)
Kassandra Kriarakis (ON)
Kathryn Randle (ON)
Kristen Kit (BC)
---
Related Photo Galleries
---