March 27/18 14:32 pm - Commonwealth Games Profile - Annie Foreman-Mackey

Posted by Editoress on 03/27/18

Annie Foreman-Mackey will attend her first Commonwealth Games at Gold Coast as a member of the women's endurance squad that will race on the track and the road. This will be her first major Games, after being an alternate for the Rio Olympics. The 26 year old Foreman-Mackey is from Kingston, Ontario.

"I was a distance swimmer in high school and during my undergraduate degree at McMaster University. After dabbling in triathlons during the summers and some mountain bike racing, my neighbour convinced me come out to one of the local O-Cups: the Good Friday Road Race. This is when I really caught the cycling bug!"

"I had awesome support and opportunities through the OCA provincial program when I started out, including competing at Canada Games in 2013. I was invited to one of the Cycling Canada development track camps in Los Angeles during 2013/2014 and knew pretty quickly that I had a lot to learn both technically, tactically, and physically if I wanted to join the WTE [Women's Track Endurance] team."

"I spent some time learning the ropes in the development team before being invited up to the elite team in 2015. Throughout this journey in sport, I think that one of the most significant contributors has been the incredible mentors that I have had the privilege to work with, from locals in my hometown, Hamilton, Ottawa, and right across North America. They have helped me through the highs and lows, and have supported me in becoming a 'student of the sport'."

Foreman-Mackey has divided her time and results between road and track, winning a bronze medal at the Track world championships in the Individual Pursuit [2016], two Team Pursuit World Cup wins [2016 and 2017], and silver and bronze medals at the Pan Am Track Championships. On the Road, she became Canadian national road champion in 2016.

"My most recent highlight would be racing the World Cup at our home track in Milton this past December! I couldn't have imagined how exhilarating it would feel to race in front of so many family and friends. Hearing cheers circle the track during our gold medal final ride was really special."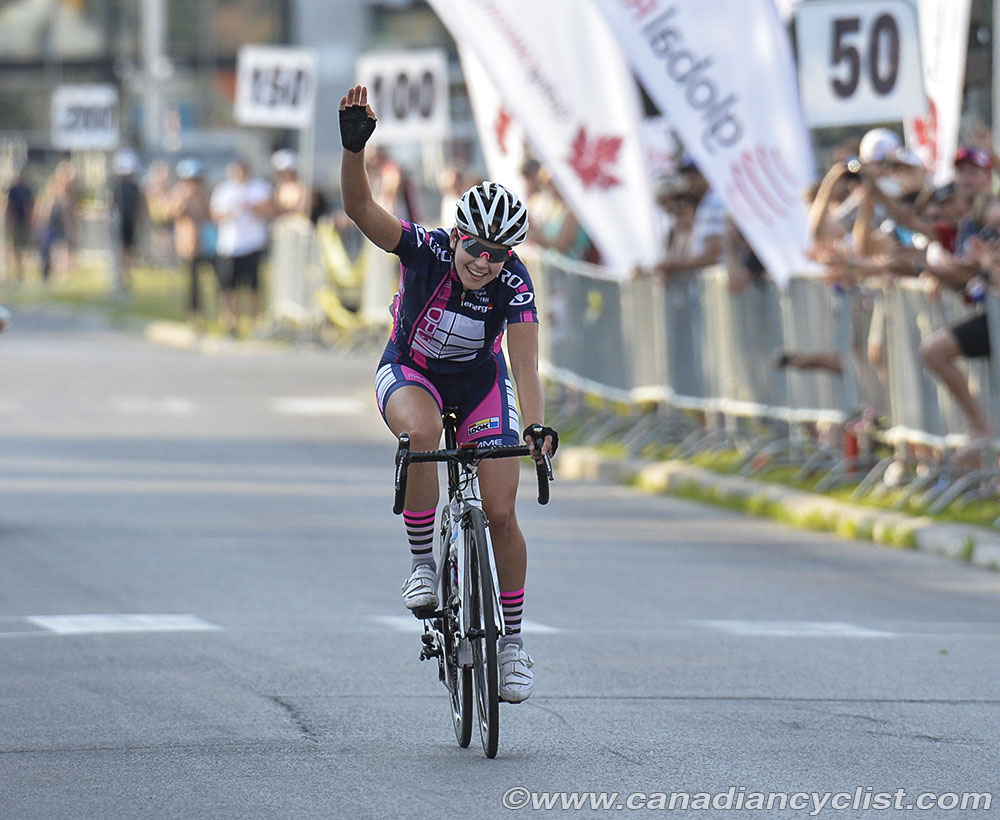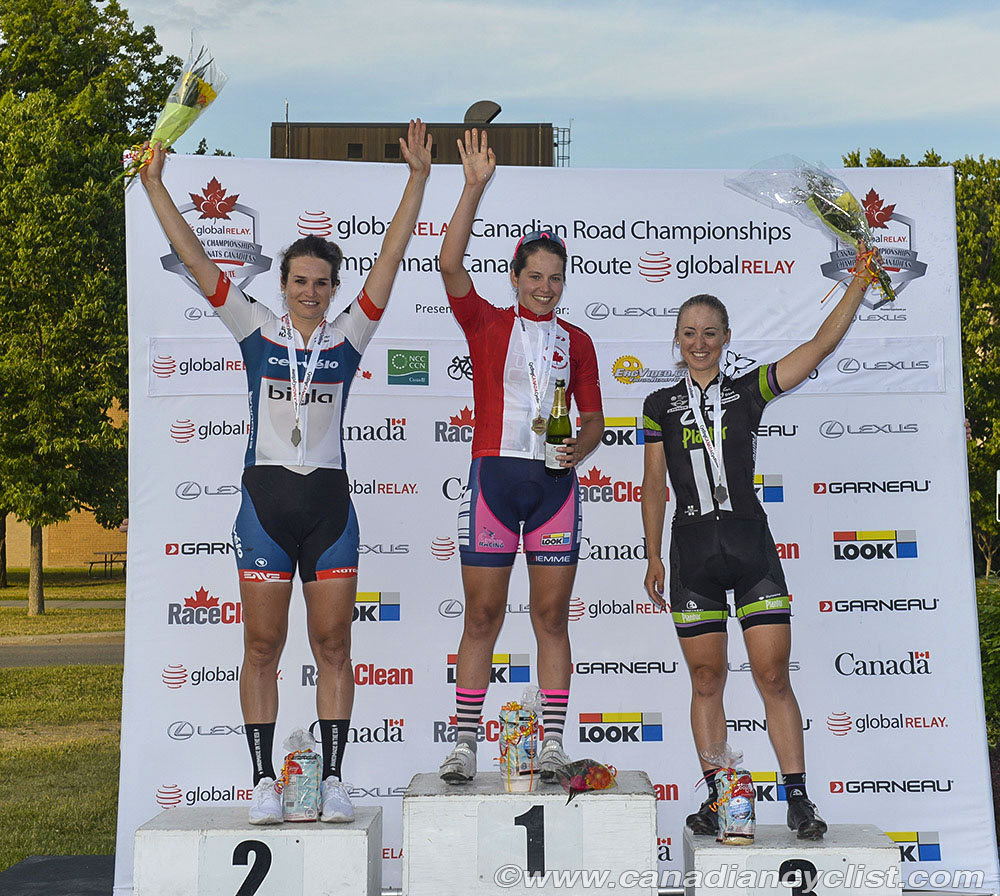 2016 National Road Champion
"Winning a national road title in 2016 with The Cyclery-Opus team is another moment that I will always cherish. We came into that race as a bit of an underdog team, but rode to our strengths with every single rider racing selflessly and cohesively. It is moments like this, where you feel supported and able to bury yourself that much deeper for your teammates, that keep me coming back to this sport."

Foreman-Mackey admits to being pumped for her first Games.

"I am really excited! Being in Rio as an alternate for team pursuit, I got a small taste of what a major Games can feel like. In that role, however, your focus is more on "how can I support this team to be as fast as possible" rather than your own performance. I am looking forward to coming into these Games with more racing experience and being a contributing member on the bike. It is really special to be part of such a beautiful celebration of sport and community with athletes representing a range of countries and competing in diverse sports."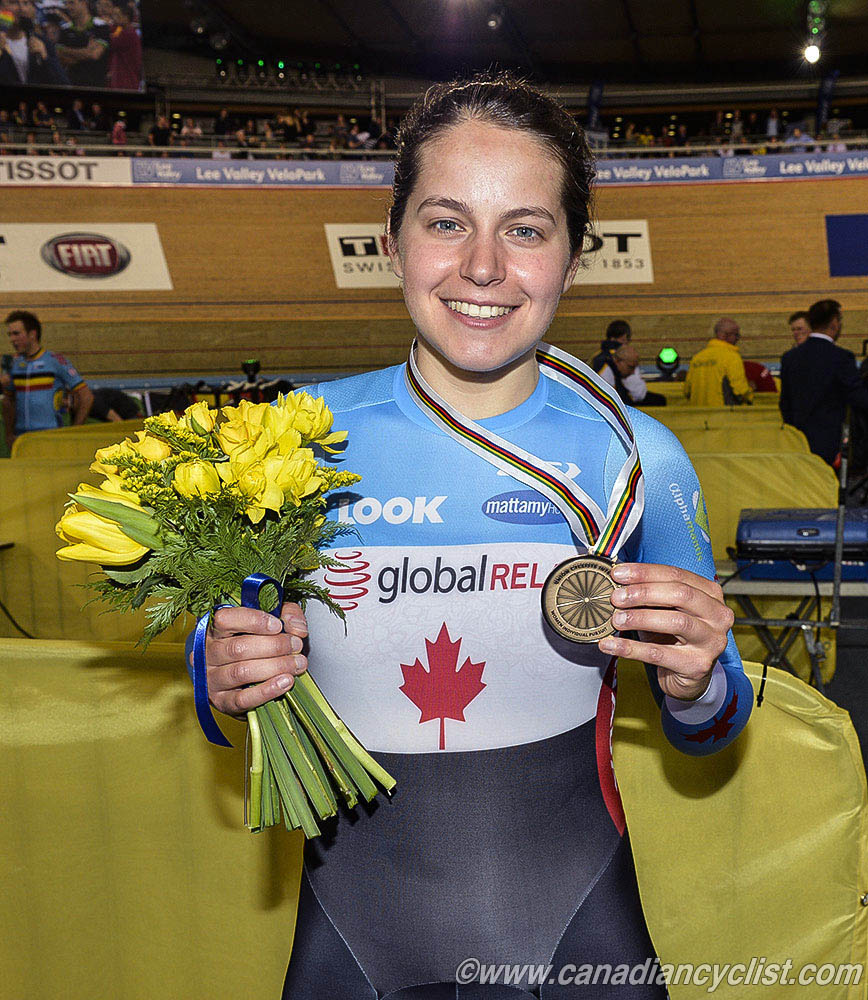 2016 Track Worlds, Bronze medal Individual Pursuit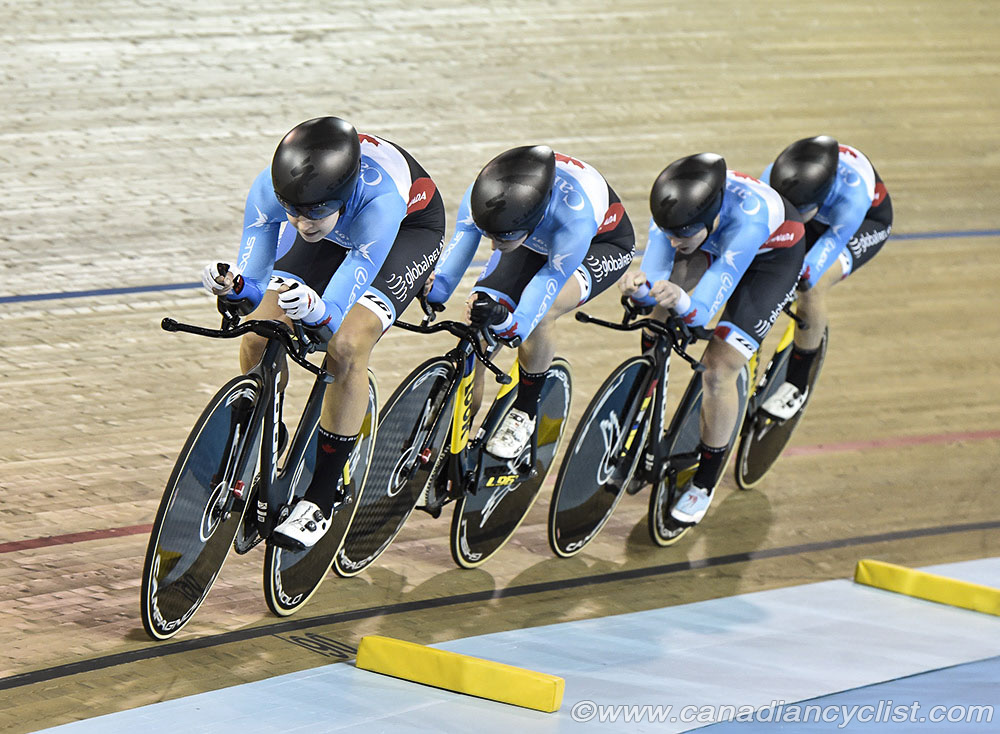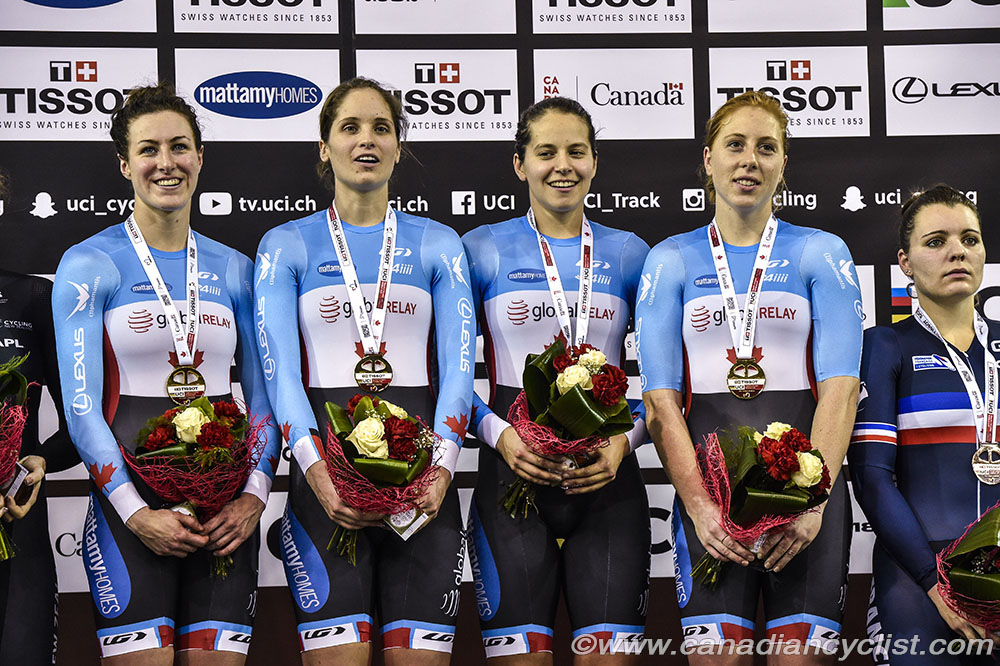 2017 Milton Track Worlds, Gold medal Team Pursuit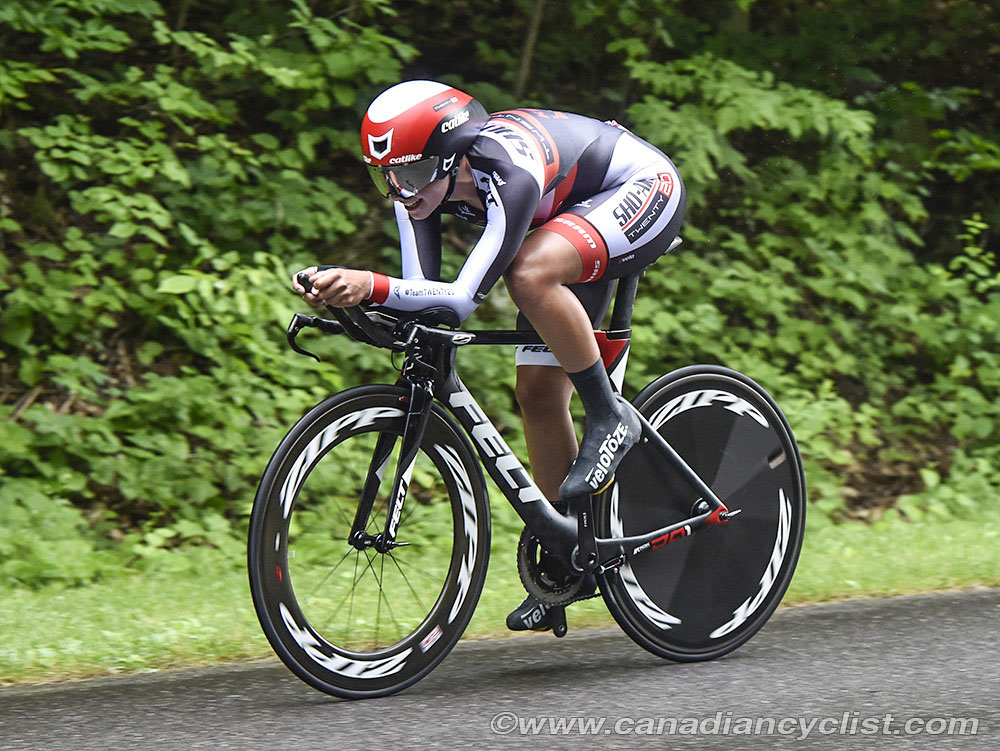 2017 Road Nationals
Canada has a long history of doing well in the women's Team Pursuit, but the competition is deep for Gold Coast.

"There are so many strong Commonwealth countries, which is going to make the TP a really exciting race! Australia hasn't raced the WC circuit this year so they are a bit of an unknown. The GB team is split into separate delegations, but each has a huge amount of depth and any of those countries could be top contenders. At the end of the day, we can only control our own performance. We're going in ready to put in some strong rides for Canada and we have our bar set high!!"
---
Related Photo Galleries
---