March 30/18 10:35 am - Commonwealth Games Profile - Kinley Gibson

Posted by Editoress on 03/30/18

Edmonton's Kinley Gibson will be attending her first major Games at the Commonwealth Games in Brisbane and Gold Coast. The 23 year old Gibson will race both track and road events.

"I grew up doing triathlon. I'd always been a swimmer and runner, but I needed help on the bike. When I was 13 I was introduced to Juventus Cycling Club and the Lori-Ann Muenzer Program in Edmonton, and this was where I first tried out the track. It was a terrific learning environment, and I received (and still receive!) great coaching and support through the club. I fell in love with track cycling pretty quickly, but I kept up both triathlon and cycling for a while. As opportunities opened up for me on the track, I eventually made that my sole focus and worked my way onto the national team."

On the road, Kinley went to the world championships in 2013 as a Junior, finishing ninth in the time trial. That same year, she was the Junior women's national time trial champion. Since then, she has finished twice in the top-10 at Road Nationals for both the road race and the time trial [2014 and 2016], and was the 2016 National Criterium champion.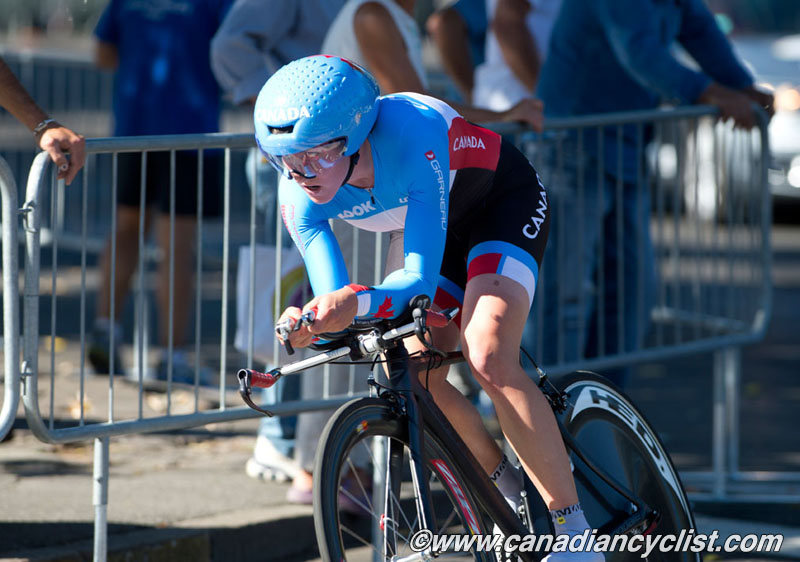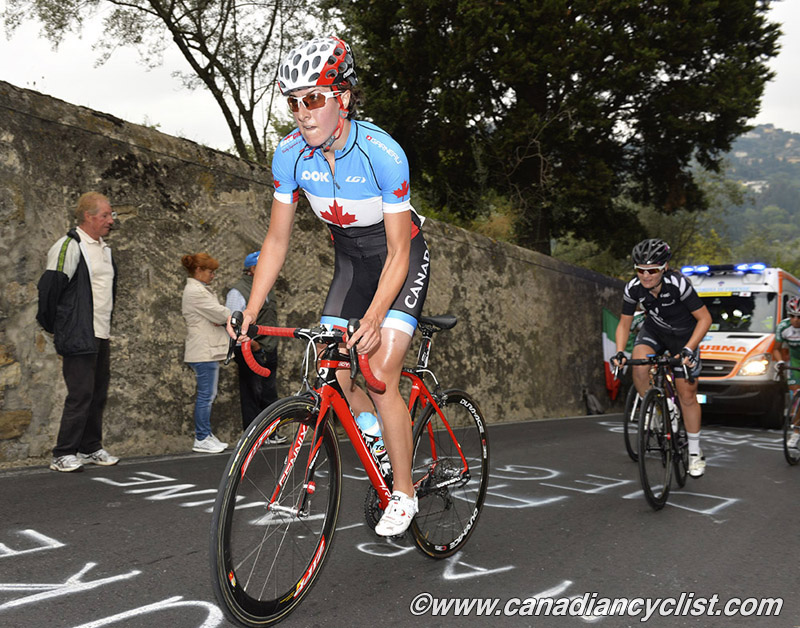 2013 Road Worlds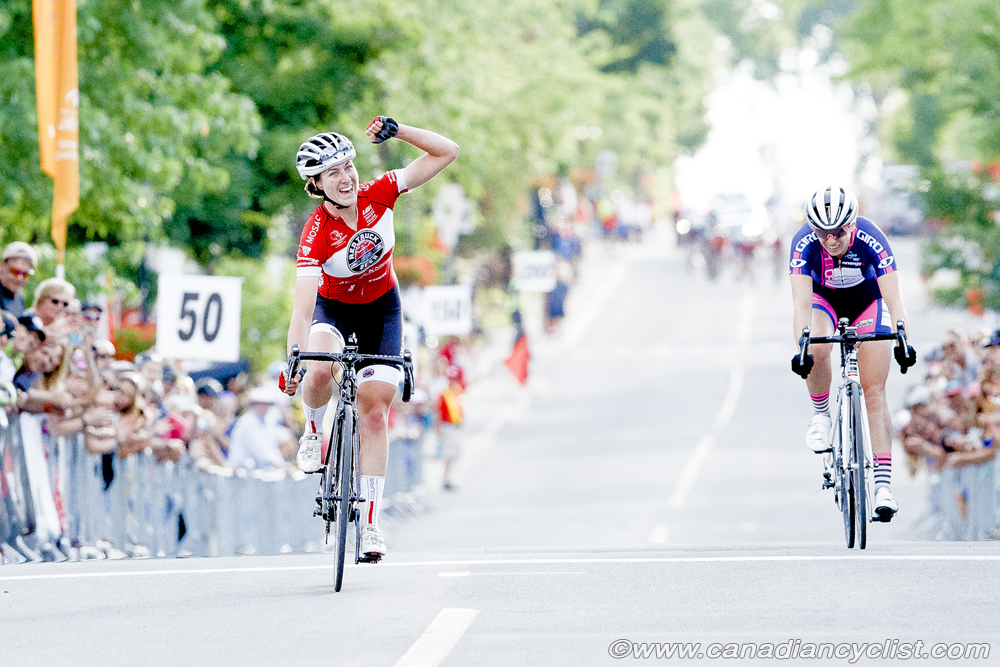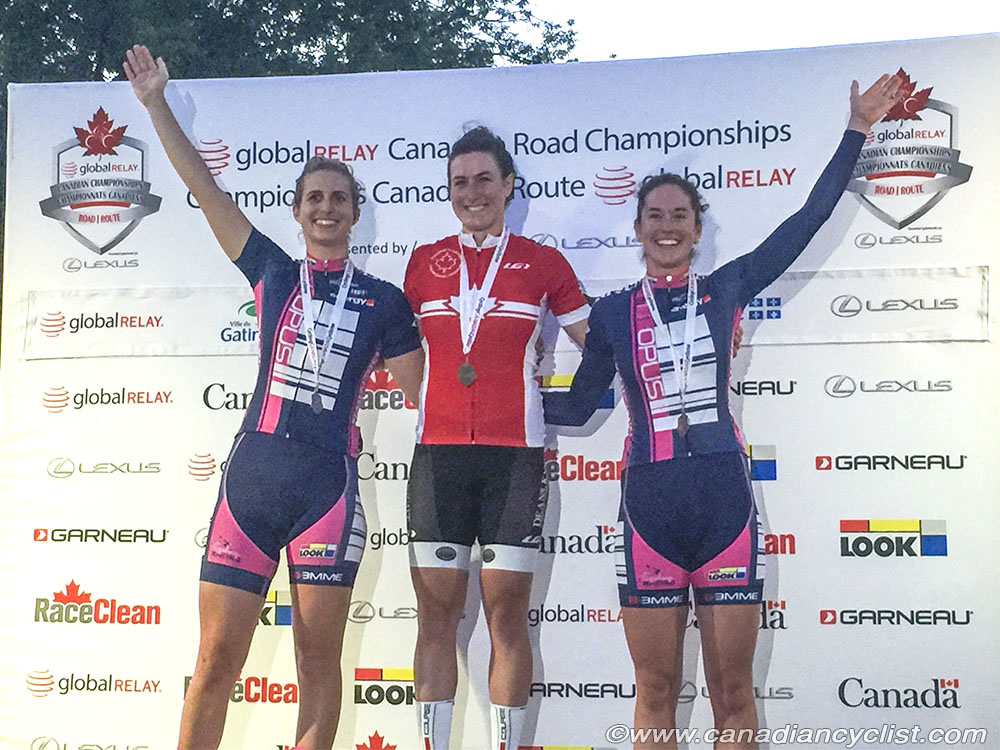 2016 Criterium Champion
Kinley first started with the national track team as part of the NextGen program, and is one of the athletes to graduate to the Elite team, and the Olympic Pool. In 2016 and 2017, she was a member of the Team Pursuit squad that took the gold medal at the Pan Am Track Championships. Last year, Kinley was part of the team that won gold and bronze medals at World Cup competitions.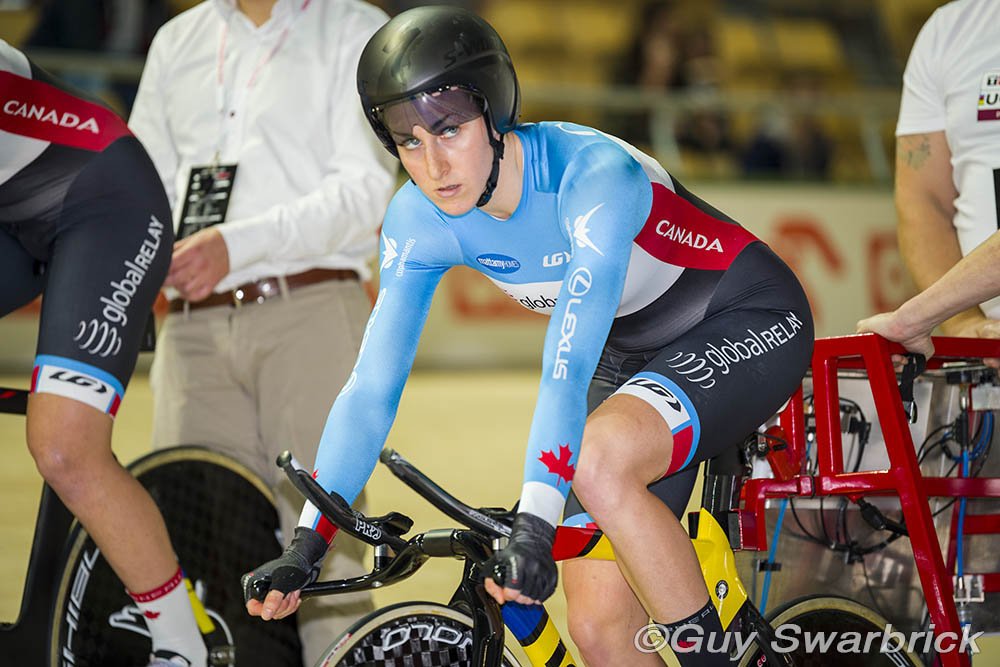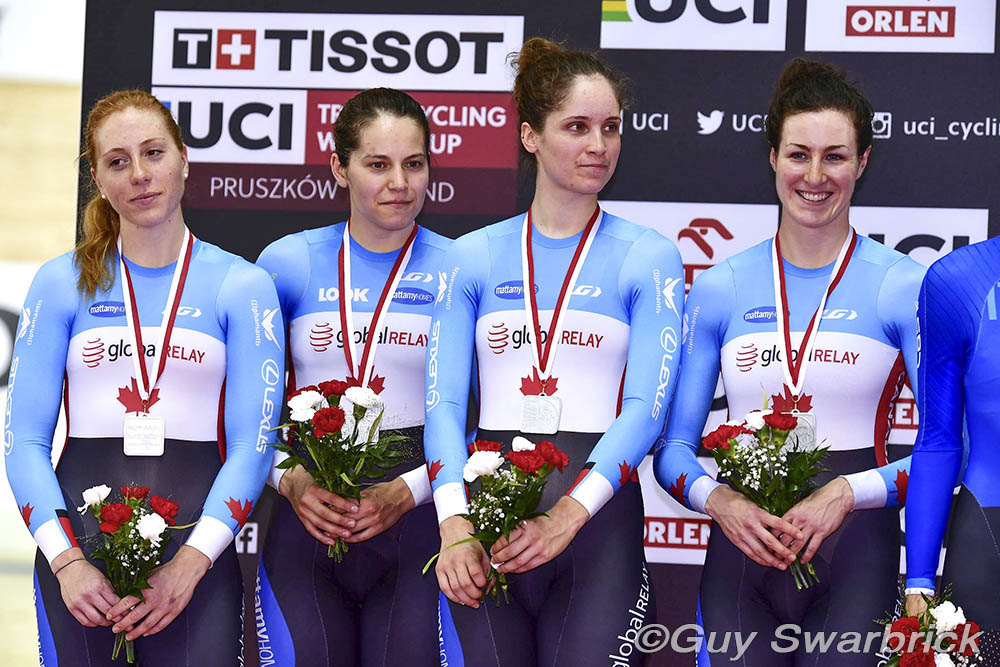 Track World Cup Poland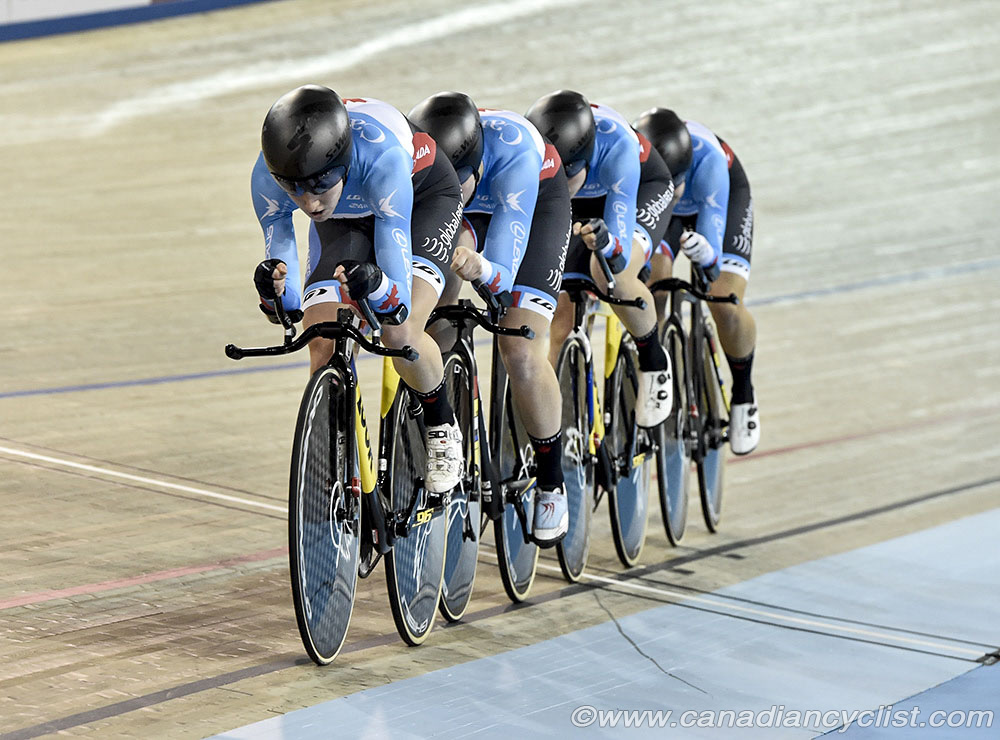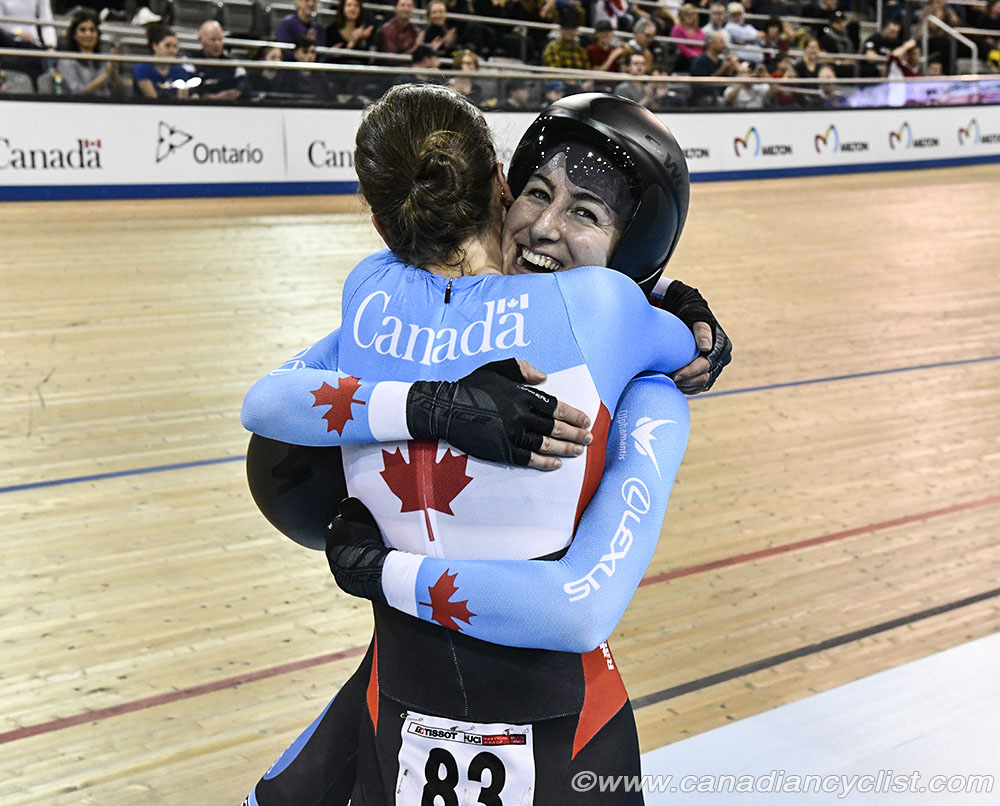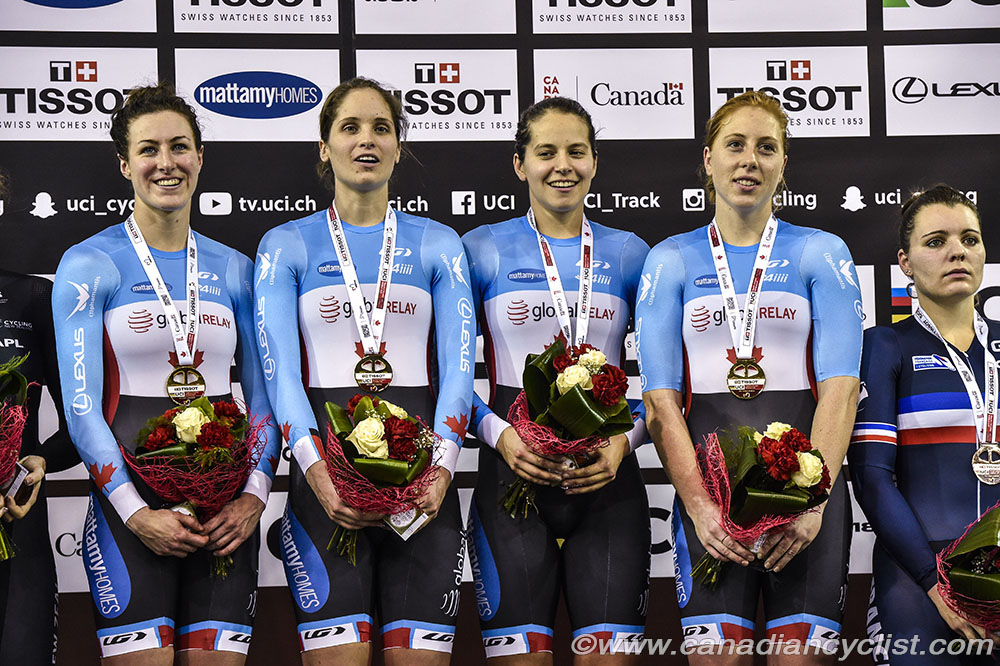 Milton World Cup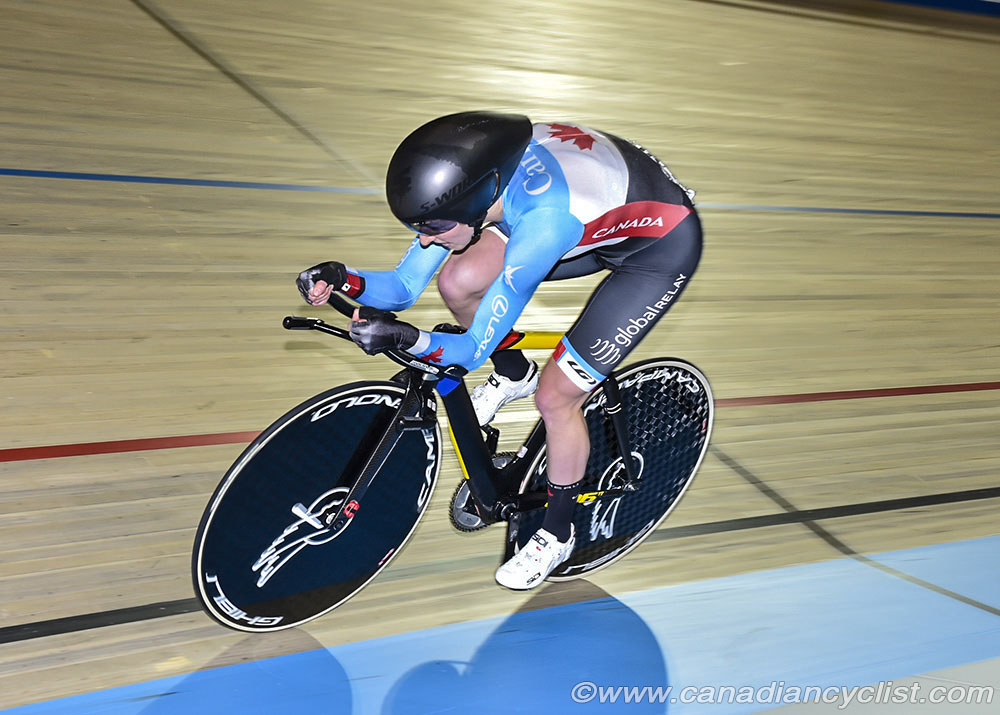 2018 Track Worlds, Women's IP
"Cycling is a mixed bag of amazing experiences and tough times. Some of the really positive memorable moments have been the World Cup medals, especially the win in Milton in front of the home crowd. It was incredible having a stadium full of people on our side like that, and seeing everyone's hard work come together was pretty amazing!"

"However, I've learned the most as an athlete during the low points, which come during injuries or overtraining. I think cyclists in general are very competitive people, always wanting to get the most out of themselves, and I'd definitely put myself in that camp. I've learned a lot about when to push things and when to pull back from a training perspective, when to fight and when to let things go."

Early in March, Kinley had her first experience at the Elite Track Worlds, as part of the Team Pursuit squad that finished fourth.

"Getting to race at Worlds was a really amazing! From a performance standpoint I definitely wanted a bit more out of myself, but just having the chance to go through the process and learn from the experience was incredibly valuable. The cycling scene in the Netherlands is huge, which made racing at that level all the more exciting."

Now, she will compete at her first Games.

"I've heard nothing but good about the Games experience, and I think Australia is going to put on a pretty amazing show! I'm very excited to see what the team can put together - everyone is riding well and the attitude is super positive. We can't wait to get racing!"
---
Related Photo Galleries
---