March 31/18 10:43 am - Commonwealth Games Profile - Lauriane Genest

Posted by Editoress on 03/31/18

Lauriane Genest of Levis, Quebec, will make her international debut at the Commonwealth Games in Brisbane, Australia. The 19 year old rider will be part of the sprint team, and will race the Time Trial, Sprint, Keirin and - with Amelia Walsh - the Team Sprint.

"I was a figure skater, which I was doing all year, summer and winter; I think I got tired of it. My father was a cyclist and I just started cycling with him in the summer just to have fun. This was when I was 15-16. I'm pretty competitive, and wasn't long before I wanted to compete in cycling. It was on the road to start. The way it works in Quebec is that there is a road race, a crit [criterium] and a sprint over the weekend. I was pretty good at the sprint, so my coach thought we should try the track.

So, I tried the track and did the Provincials a couple of months later, and Quebec recruited me for the Nationals [in 2016]. I think I was always made to be a sprinter; I really enjoy the short races where I can give everything and know I did a good job. I don't have to contain my energy over 100k; I can go all out, that's the part I like about sprinting."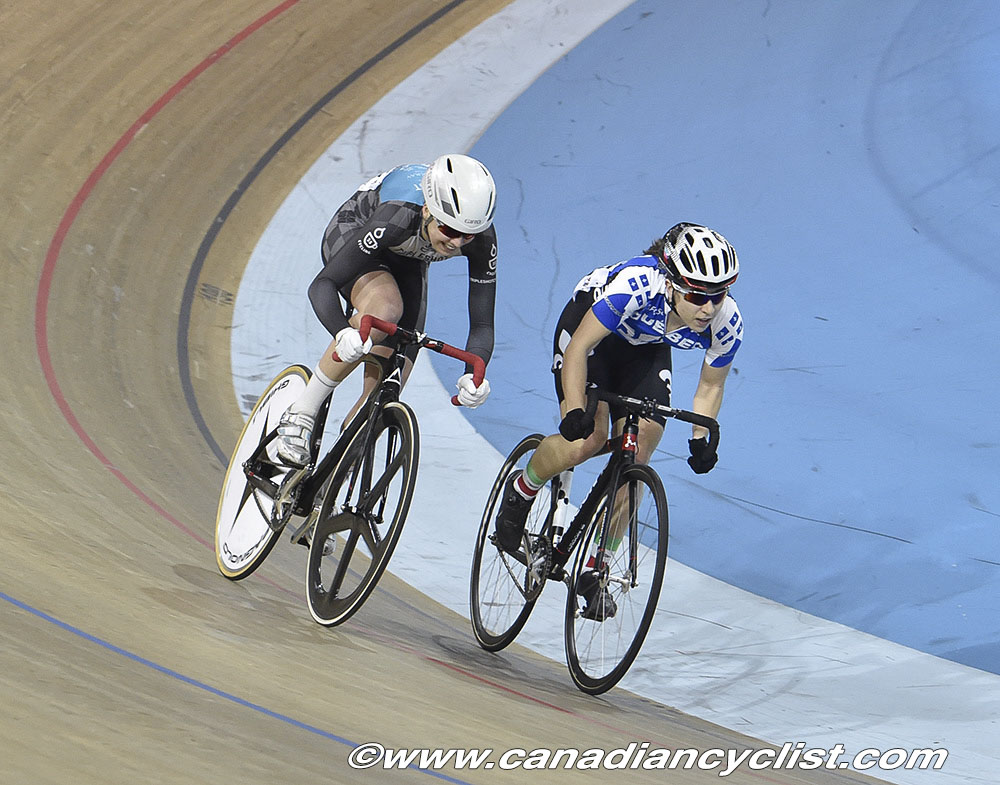 2016 Junior Track Nationals - racing for the bronze medal against Erin Attwell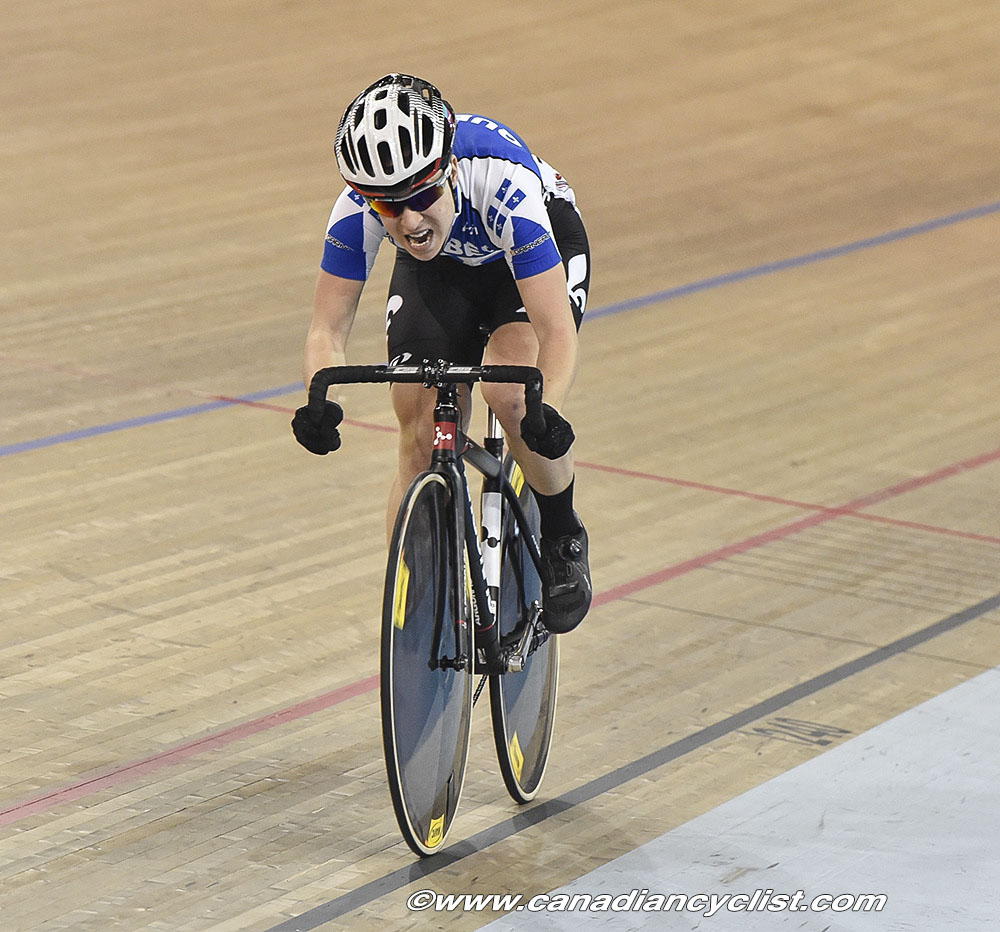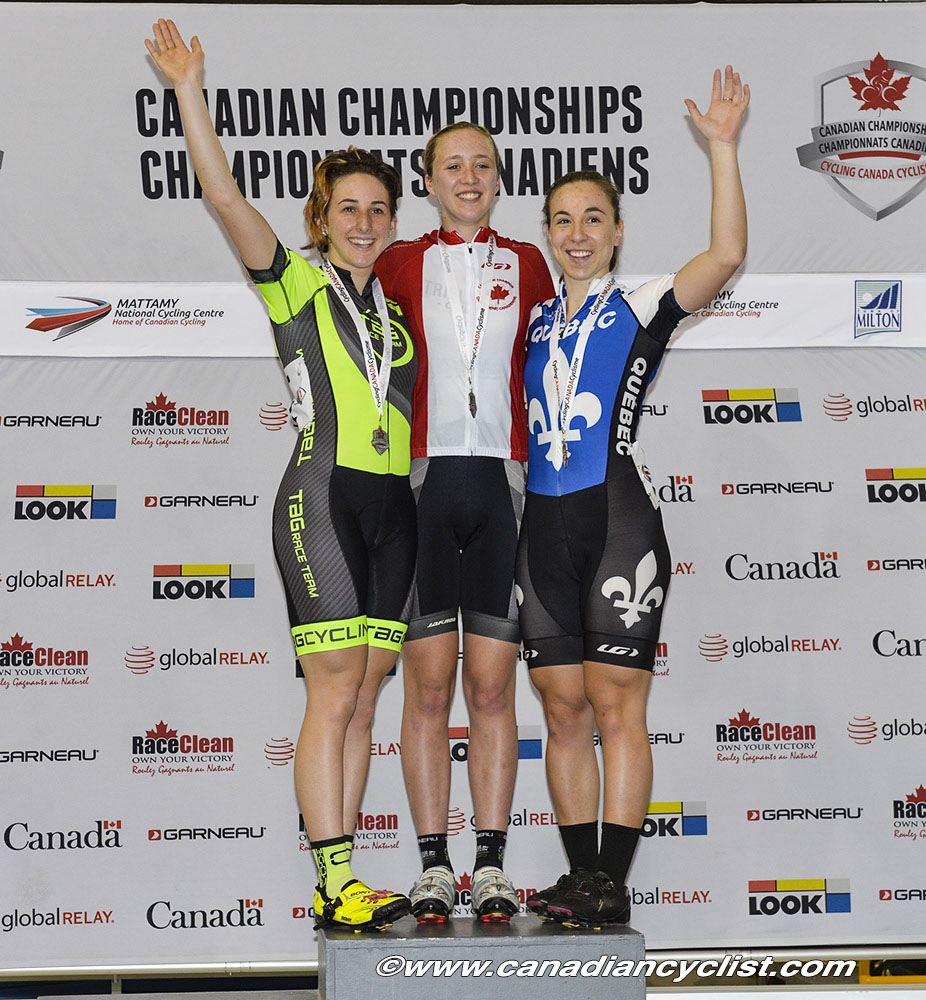 2016 Junior Track Nationals - bronze medal women's 500TT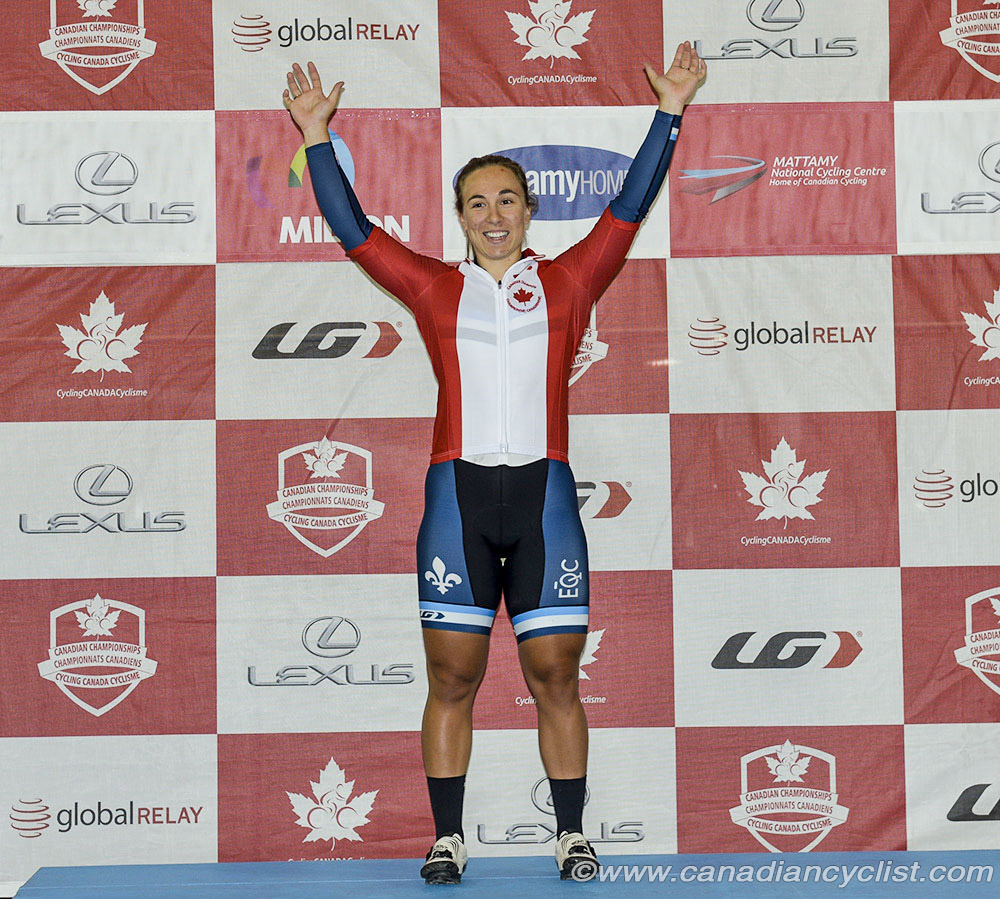 2017 National Champion 500TT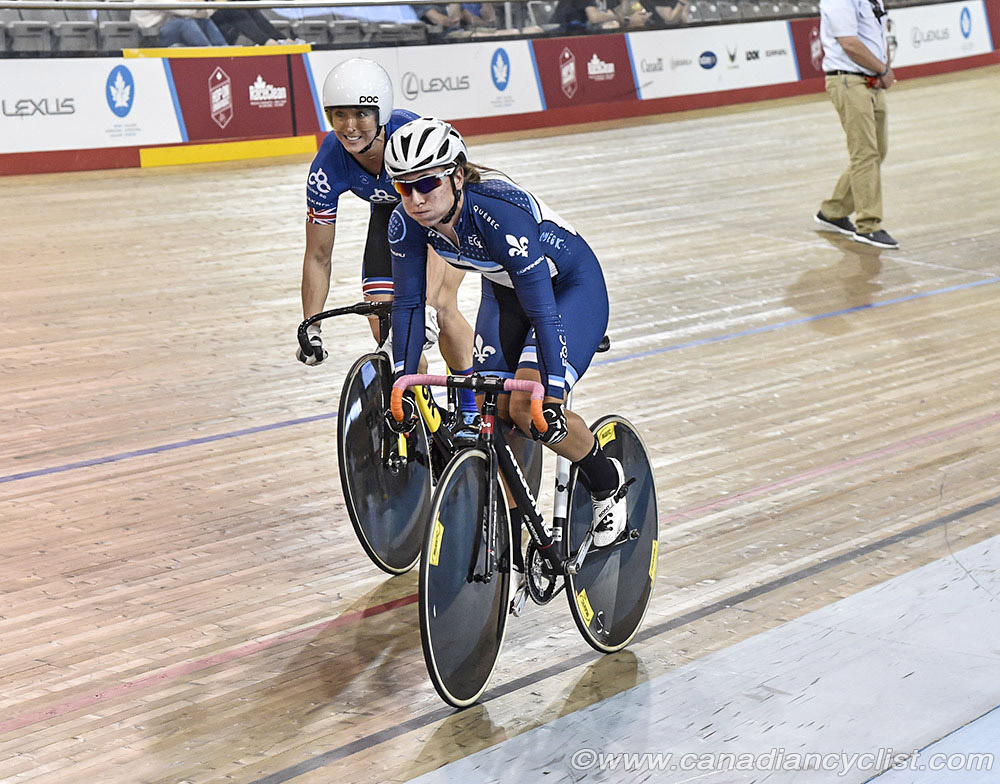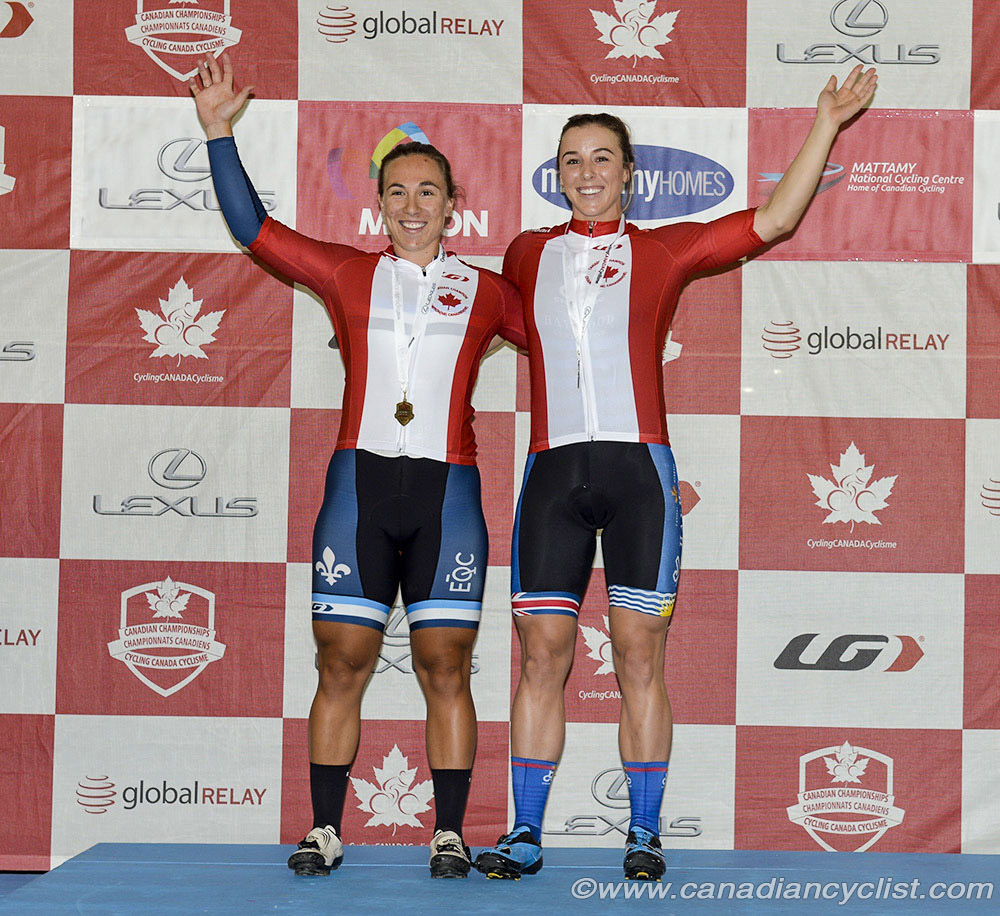 2017 National Champion (with Tegan Cochrane) Women's Team Sprint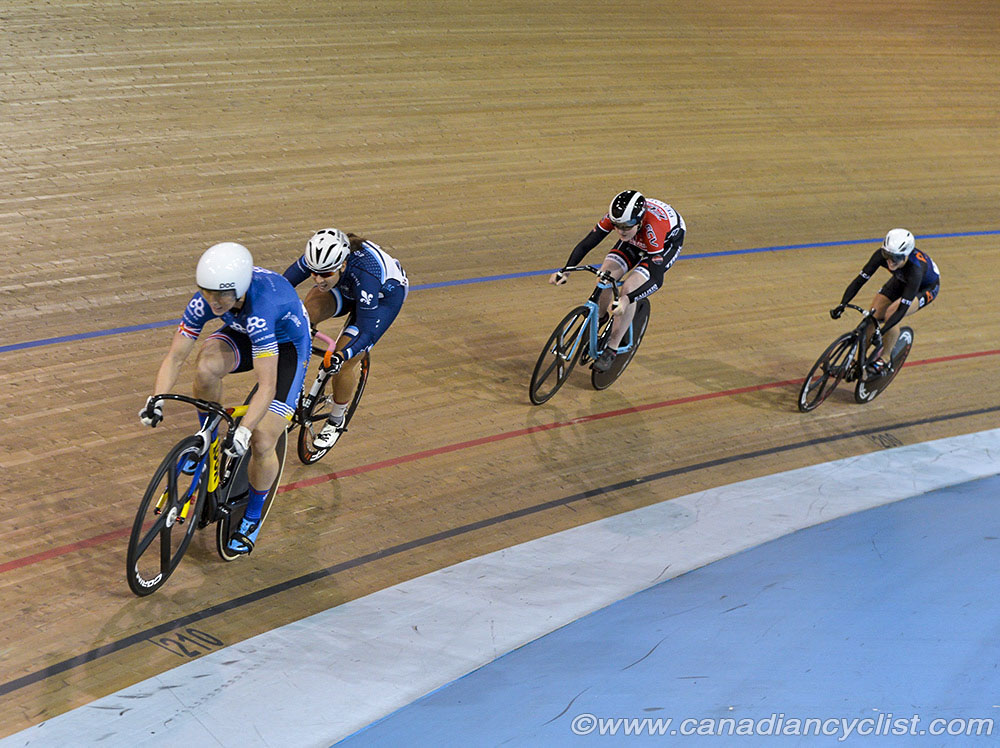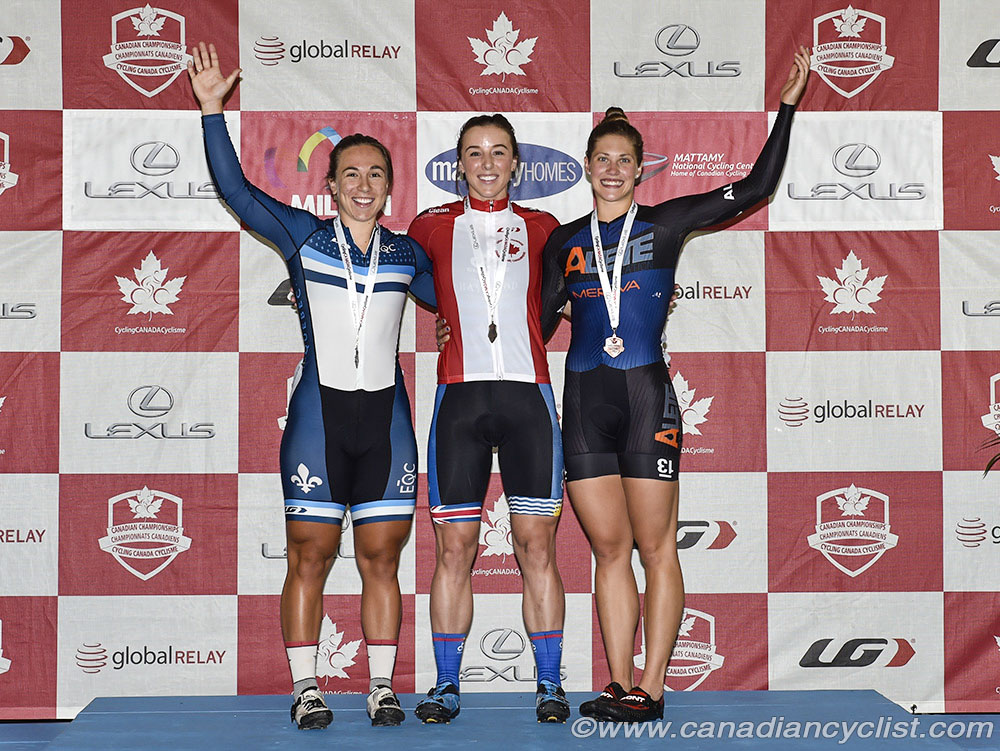 2017 National Championship, 2nd, Women's Keirin

Genest immediately had success, finishing third in the 500 metre time trial as a Junior in 2016, and also finishing third in the same event at the Milton International Challenge. In 2017, she won the 500 metre time trail at Nationals, and also won the Team Sprint with Tegan Cochrane. At that same Nationals she took silver medals in both the Sprint and the Keirin.

"It's a good question as to which I'm better at, but I would say it is the Sprint more than the Keirin, because the Keirin is six laps, and a little bit long for me. But I think I will get better at it with more practice."

Genest was originally the alternate for the Games team, but replaced Cochrane in mid-February, when the other rider declined her nomination for personal reasons.

"I didn't have a lot of time, but I think I've had a pretty good preparation with the Cycling Canada program, and I feel ready for this event. For sure, it's going to be a really big event, but I know I'll have Amelia and others on the team to help me."
---
Related Photo Galleries
---