June 22/18 21:21 pm - Para & Junior Road Titles Awarded at Canadian Road Championships

Posted by Editoress on 06/22/18

The 2018 Global Relay Canadian Road Championships p/b Quebecor continued on Friday with the first road race titles of the Championships awarded in the Para and Junior categories.

Athletes faced a tough 15 kilometre circuit in and around the town of La Baie, with each category racing between one and eight laps. Each lap included a steep one kilometre climb that proved to be the deciding factor in many of the races.

The Junior women's 75 kilometre race came down to a sprint finish, with Adele Desgagnes (Vélo Club Métropolitain - Quebecor) beating Kaitlyn Rauwerda (NCCH Elite p/b MGCC) and Elizabeth Gin (Cycling BC) for the title. Initially, it appeared that time trial champion Simone Boilard (Equipe du Quebec) had won in a solo breakaway, but when her bike underwent a mandatory gear check (Junior riders are limited to the size of gears they are allowed to use), her bike did not pass the inspection and Boilard was disqualified.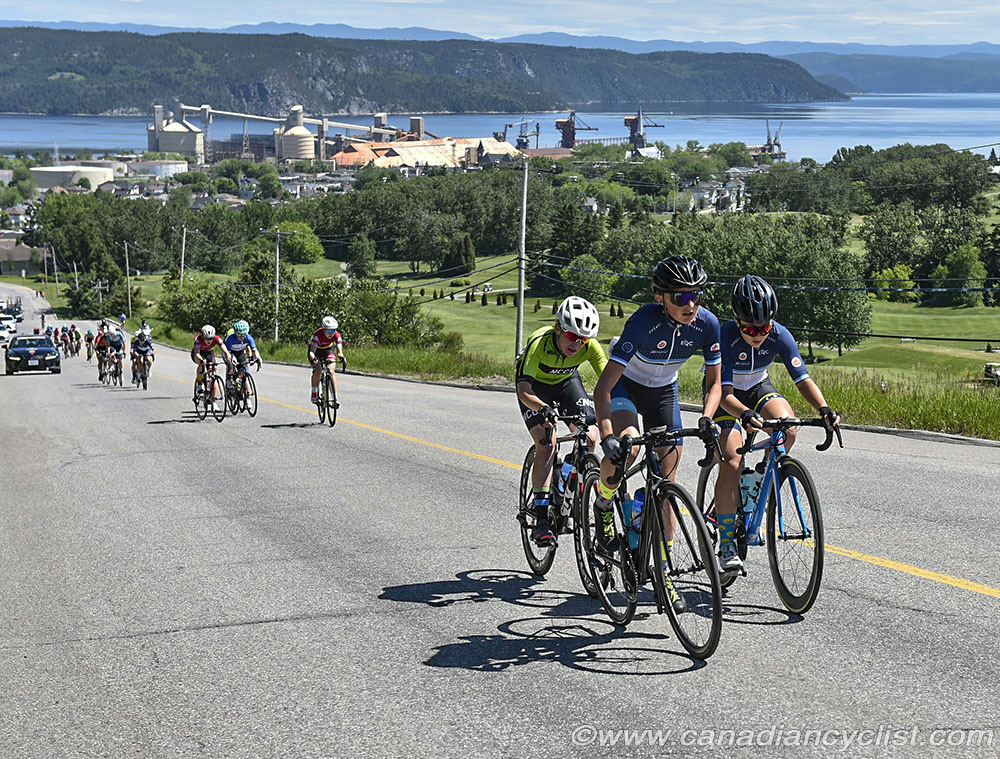 Boilard and Vallieres Mill attack with Kaitlyn Rauwerda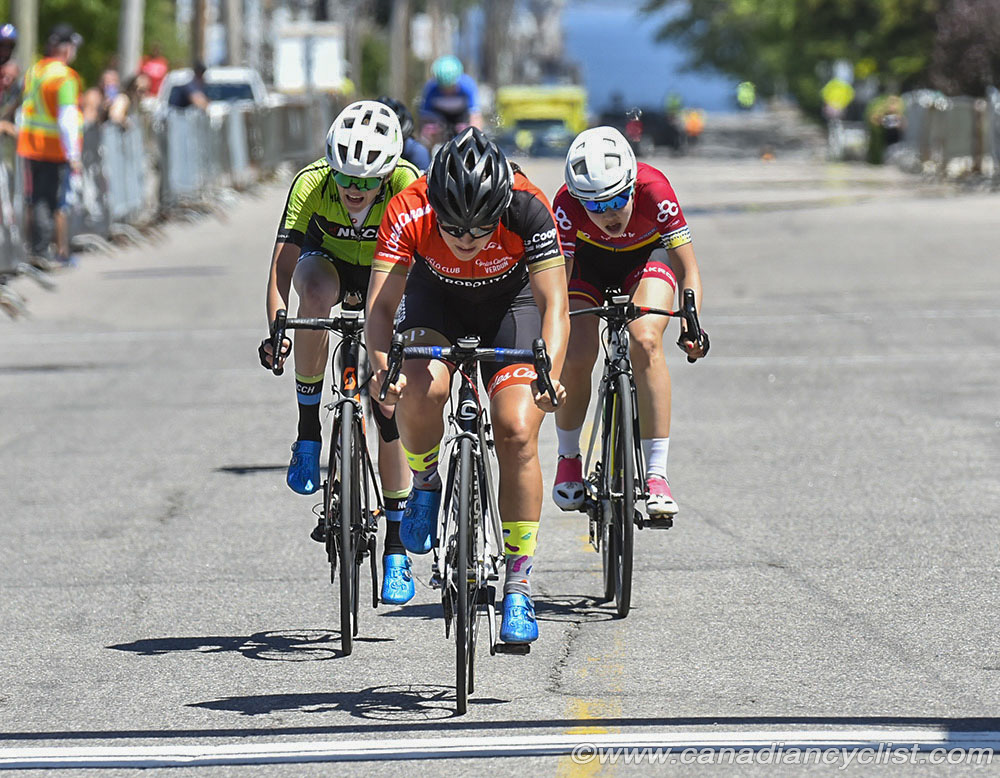 Adele Desgagnes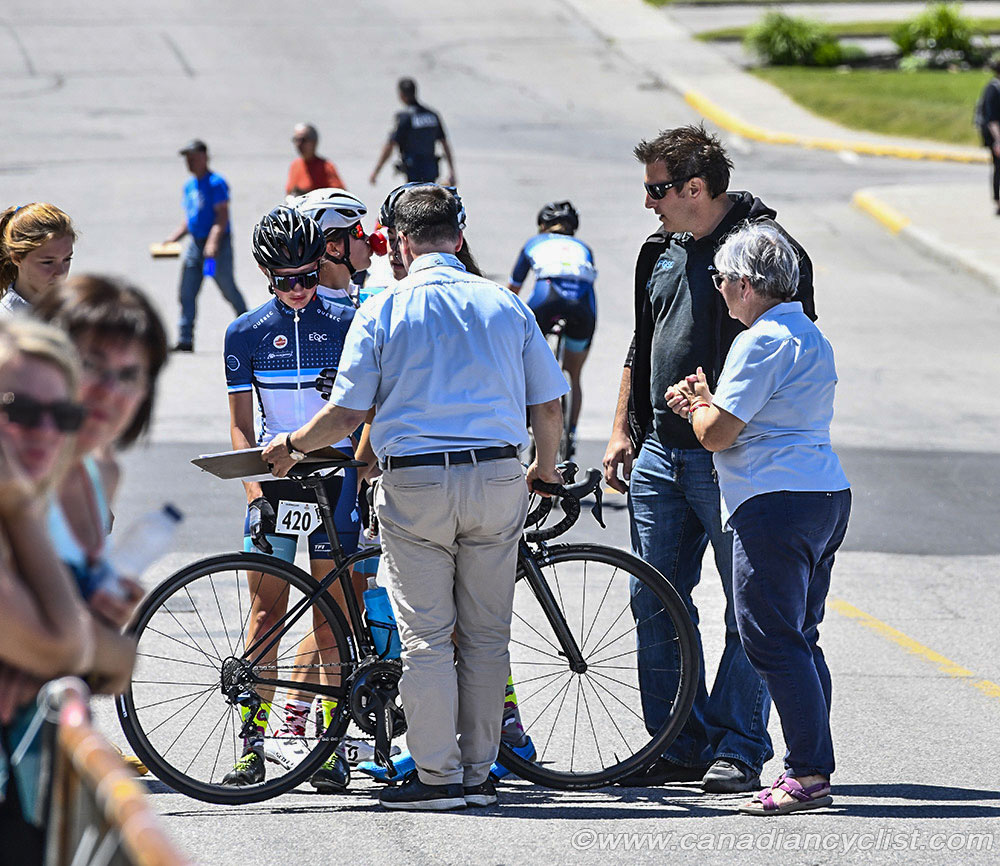 Boilard receives the news of her disqualification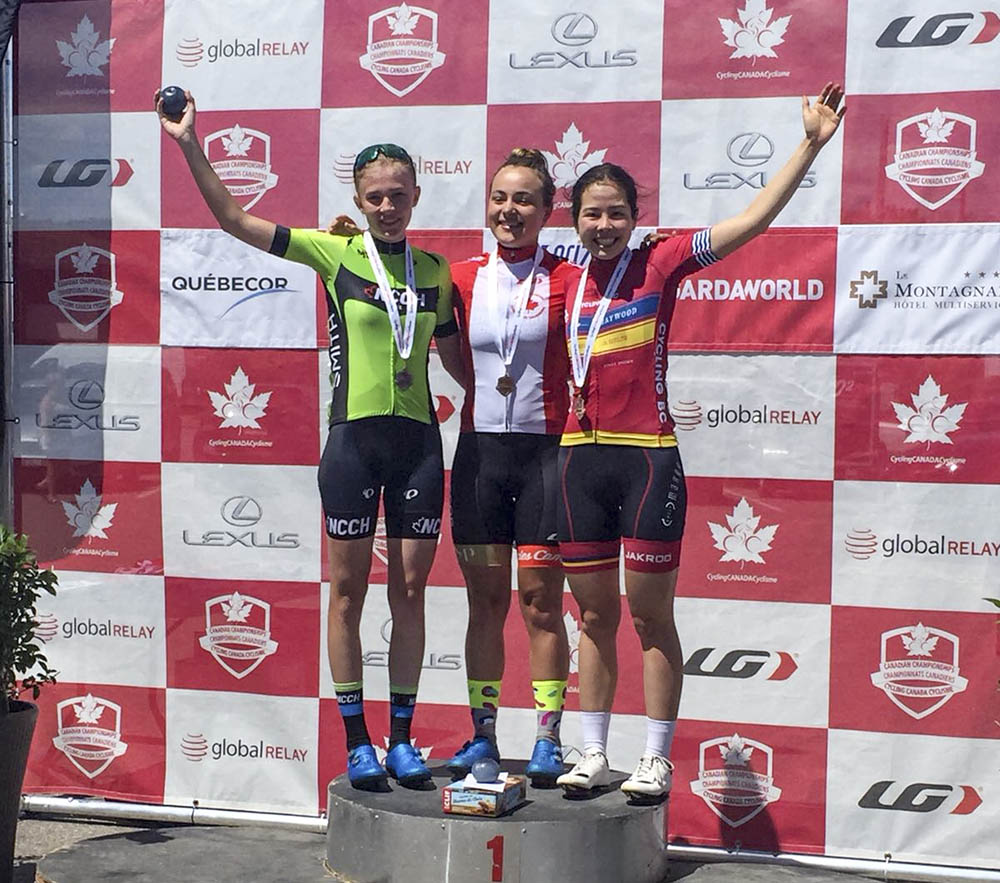 Plamondon attacked again and again, but Katerberg responded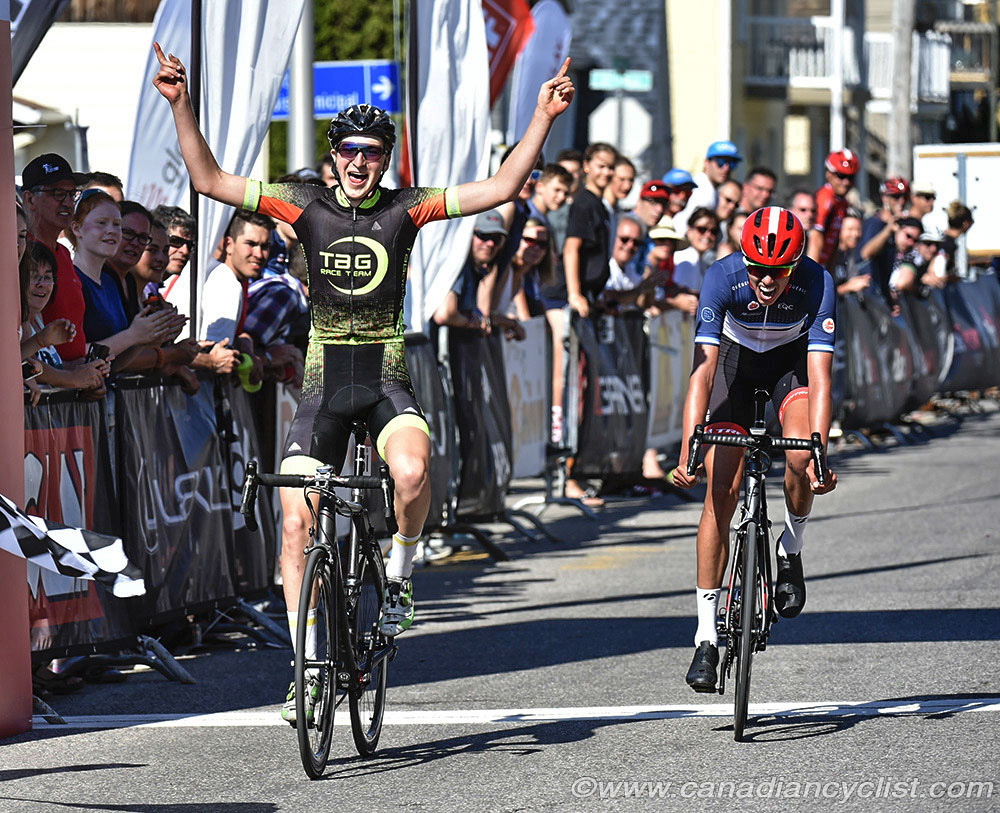 Ben Katerberg wins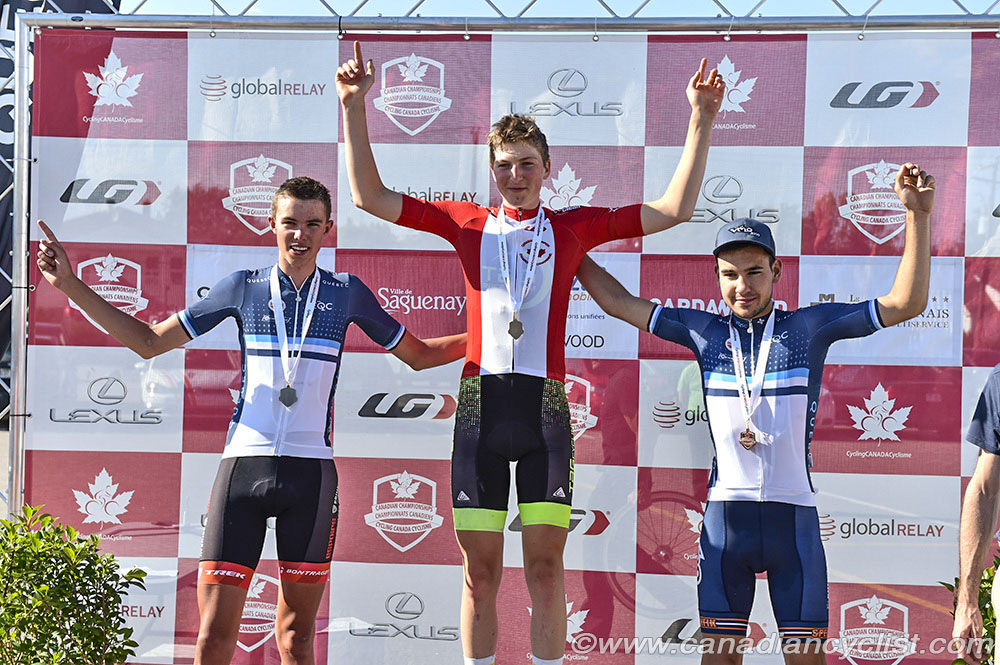 The Junior men's 120 kilometre race was one of attrition, as each time up the main climb shed more and more riders. With three laps to go there were eight riders left, then six, and finally four with a lap and a half to go.Ben Katerberg (TaG Cycling Race Team), the time trial champion, outkicked Robin Plamondon (Équipe du Québec) to take his second title, with Alexandre Poirier (Équipe du Québec) finishing third.



In the Para competitions, Daniel Chalifour and his pilot Jean Michel Lachance (Equipe du Quebec) took their second title in two days in the men's tandem, while Robbie Weldon and Audrey Lemieux (Macogep Argon 18 Girondins p/b Mazda) did the same for the women.

In Handcycle competition, Holly Dapp (Team Ontario) won the Women's H1-2, Kara Douville (Team Alberta) the combined Women's H3-5 and Men's H1-2 category, and Charles Moreau (Equipe du Quebec) the Men's H3-5 category.

Marie-Eve Croteau (Equipe du Quebec) took the Women's T1-2 Tricycle title, while Mike Shetler (Equipe du Quebec) won the Men's T1-2. The combined Women's and Men's C4-5 title was won by Marie-Claude Molnar (Equipe du Quebec).

Road race competition continues on Saturday with the Championship races for the Elite and Under-23 titles for men and women.
Junior Men Photo Gallery
Junior Women Photo Gallery
---
Related Photo Galleries
---