August 22/18 10:09 am - Cycling Canada Announces Pan Am Track Championships Team

Posted by Editoress on 08/22/18

Cycling Canada has announced a team of 17 athletes to represent Canada at the Pan American Track Championships, to take place in Aguascalientes, Mexico, on August 29th to September 3rd.

The Pan Am Championships are the Continental Championships, covering North, Central and South America, and are one of the most important annual events for Canada to collect nation ranking points that will be used to determine Olympic quotas for the 2020 Tokyo Games.

"The Pan Am Championships mark a shift in our track programming as we enter the Olympic qualification phase," said Kris Westwood, Team Manager and High Performance Director for Cycling Canada. "From now until 2020 every Pan Ams, world championships and World Cup count towards our quota in Tokyo. Having taken a hard look at our chances in each of the Olympic events, we're taking a strategic approach to make sure we maximize our qualification chances."

Cycling Canada has selected team comprised of both Olympic-level and NextGen development athletes, as it builds experience for younger riders and looks to capture points in key Olympic events. In the Sprint program, Rio Olympian Hugo Barrette will be joined on the men's side by former Junior world champion Stefan Ritter. The women's sprint squad will consist of Amelia Walsh and Lauriane Genest, who both represented Canada at the 2018 Commonwealth Games.

"We've entered Olympic pool athletes in the critical individual events: the Omnium, the Sprint and the Keirin," explains Westwood. "We will be running development athletes in the Team Pursuits, which allows most of the Olympic pool athletes to skip this trip and focus on the upcoming World Cups and world championships."

"The toughest decision was to not enter the men's Team Sprint after determining that we are not at a level to vie for an Olympic spot in that event. But it was a critical decision that frees up energy and resources for us to pursue qualification in the individual sprint events."

The women's endurance squad will be led by Olympic bronze medalist Allison Beveridge, who won two gold medals at the 2017 Pan Am Championships. The men's endurance team is led by Aidan Caves, who has won six medals at previous Pan Am Championships, including two gold medals.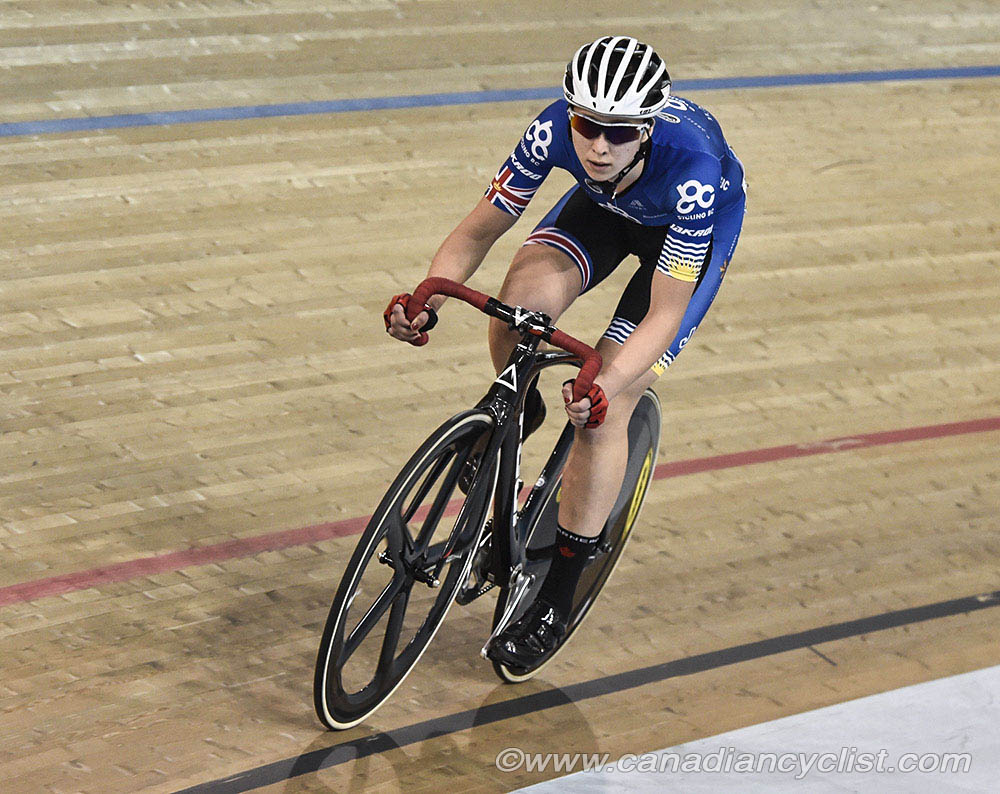 Erin Attwell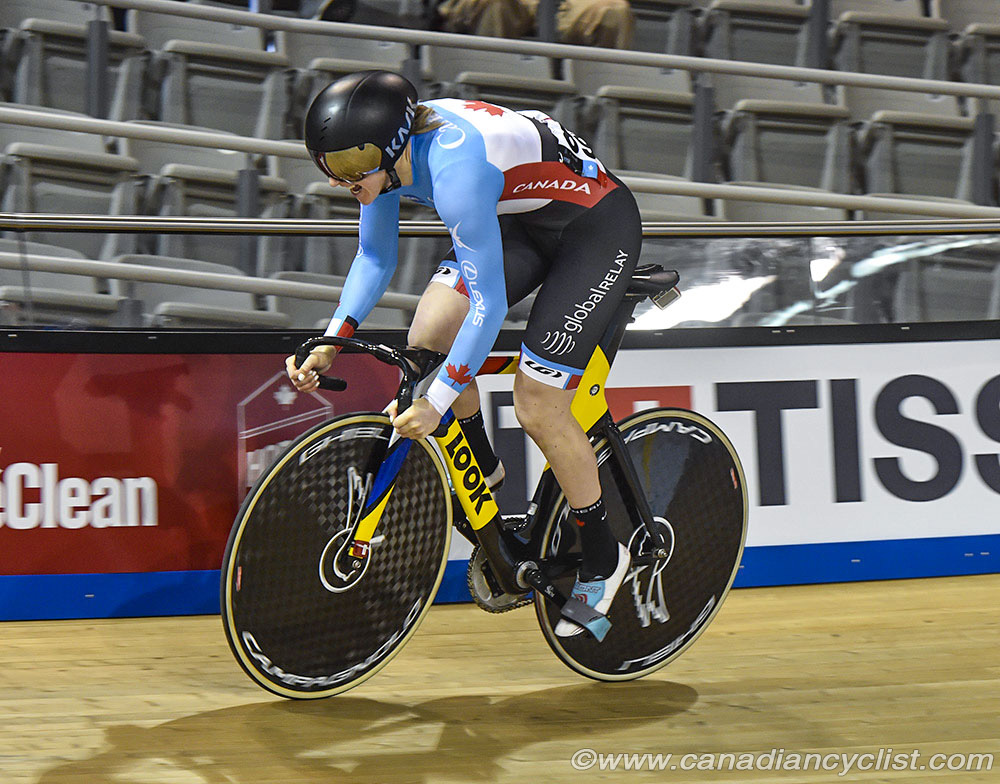 Amelia Walsh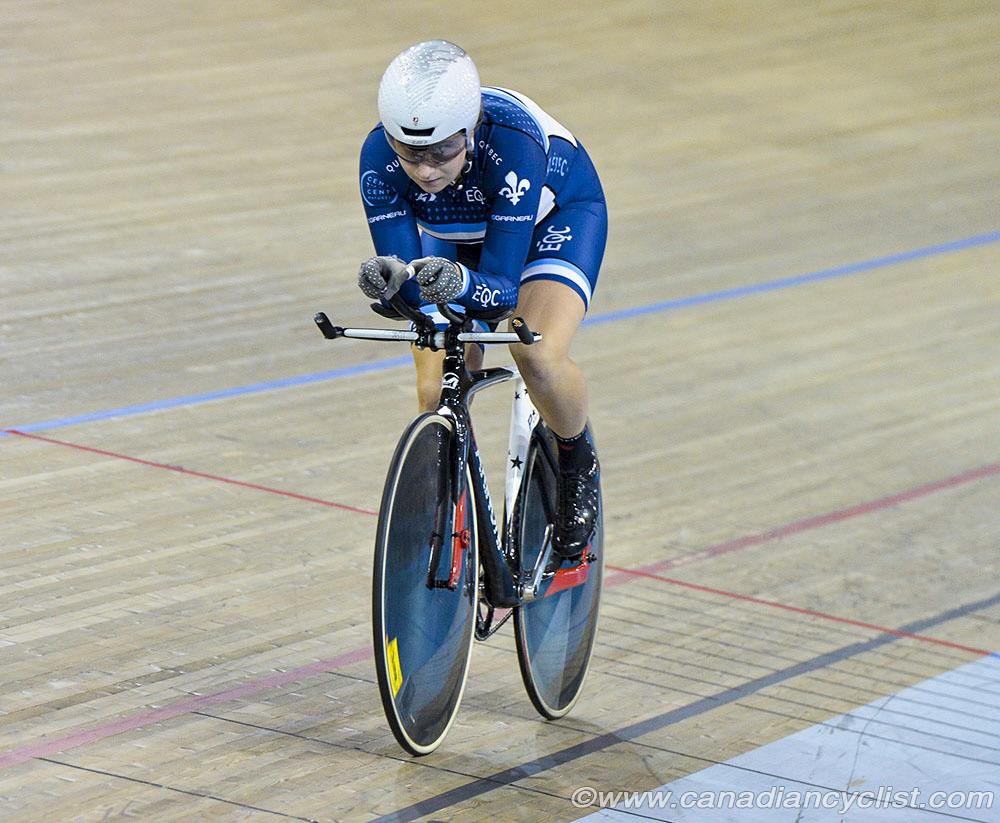 Laurie Jussaume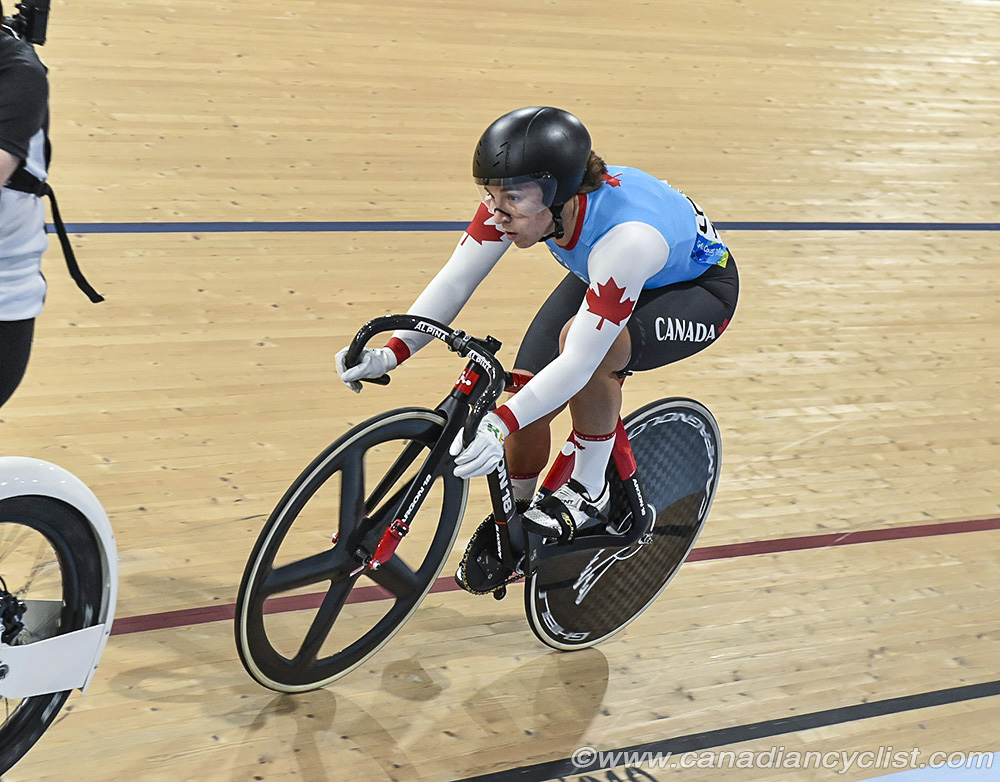 Lauriane Genest

Allison Beveridge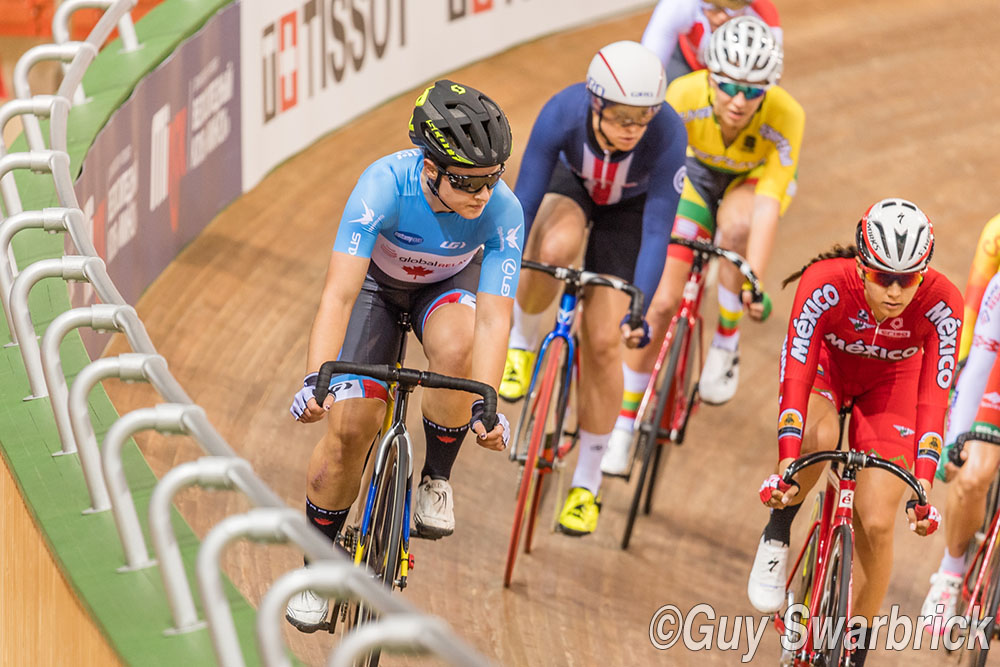 Devaney Collier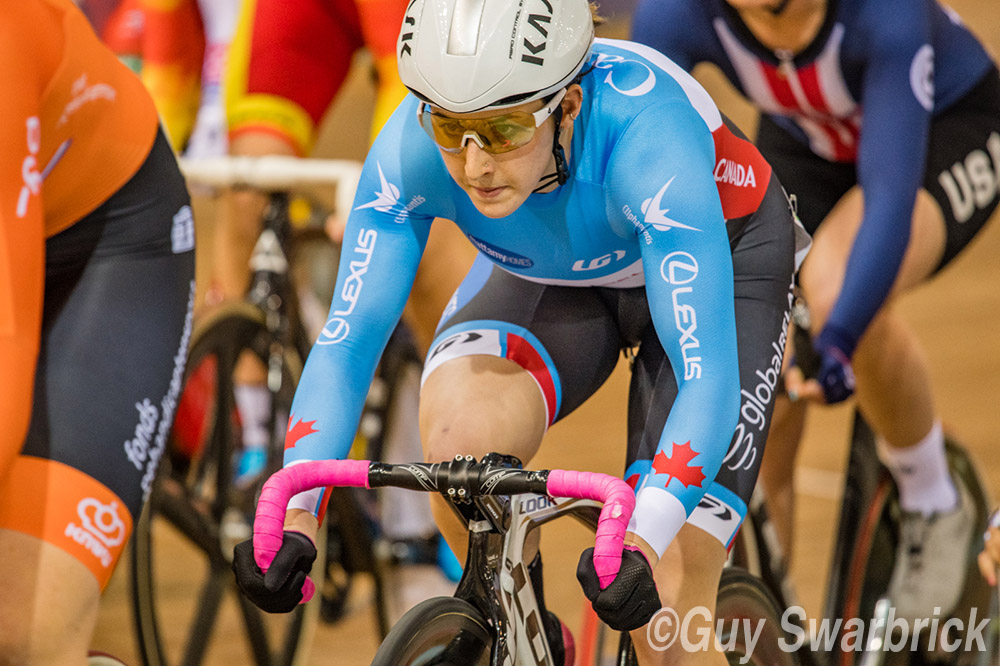 Maggie Coles-Lyster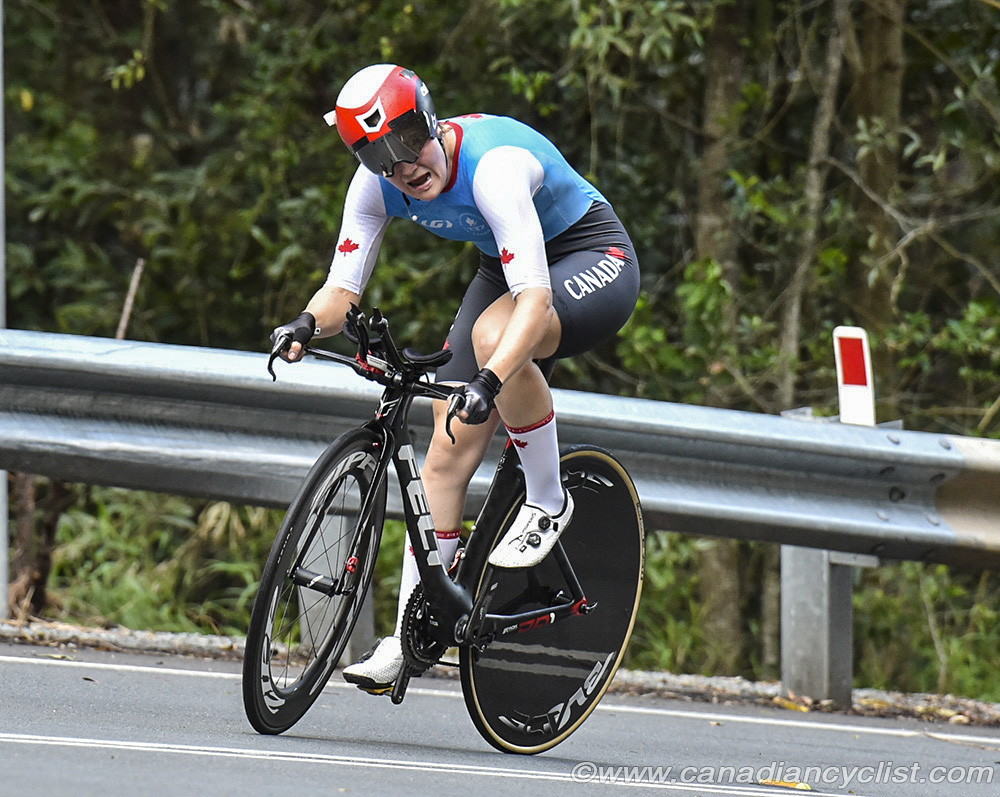 Stephanie Roorda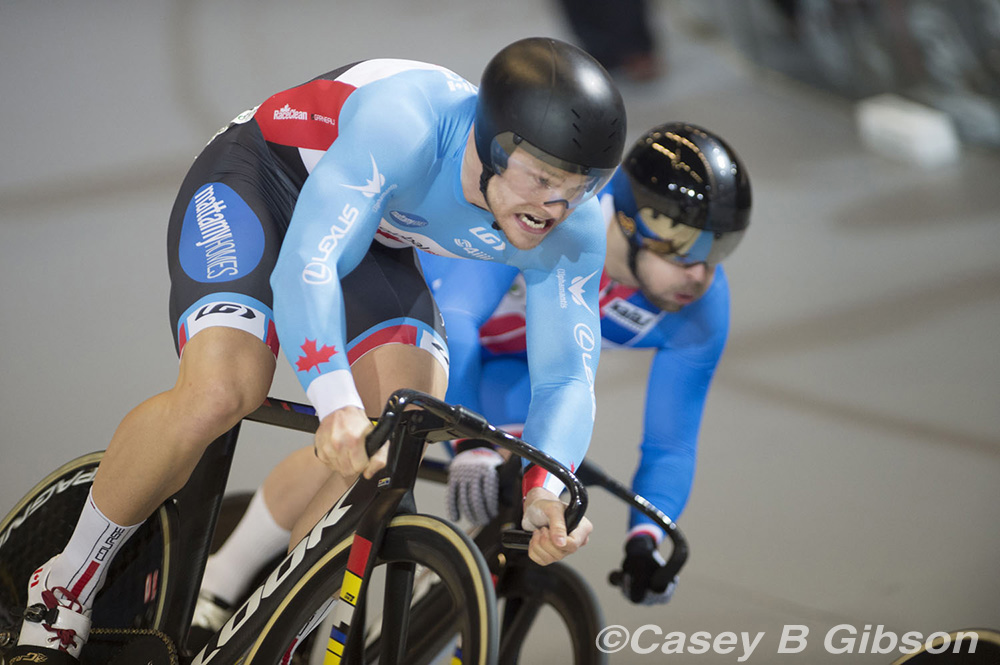 Hugo Barrette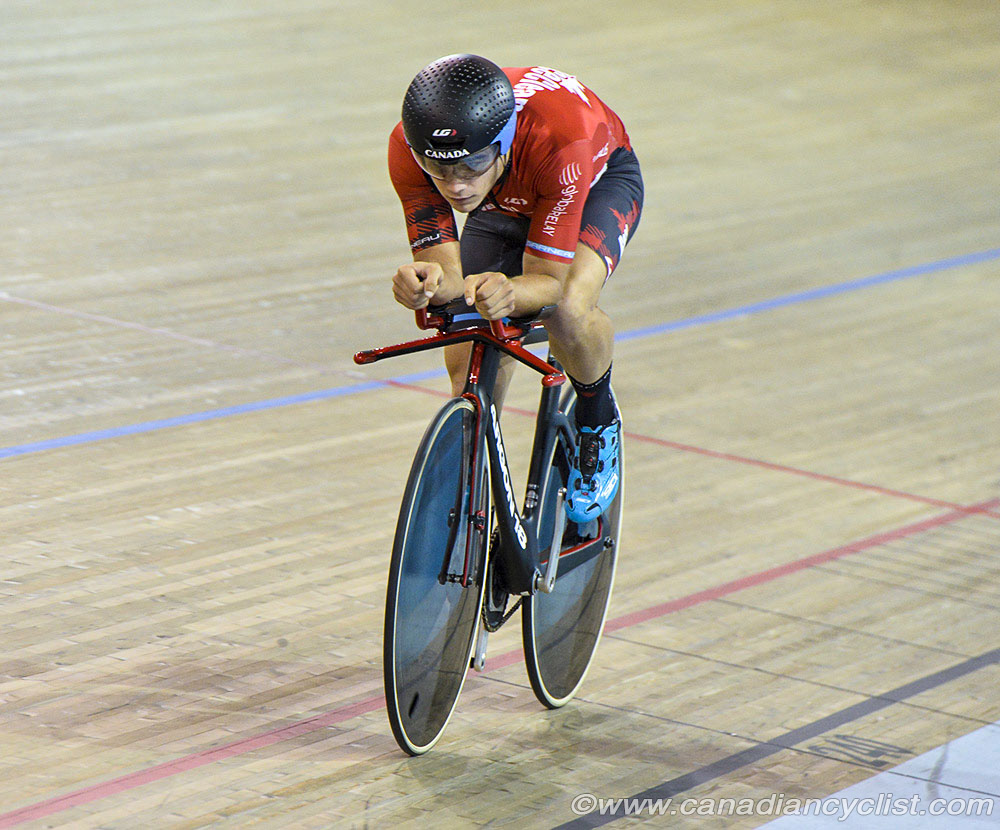 Evan Burtnik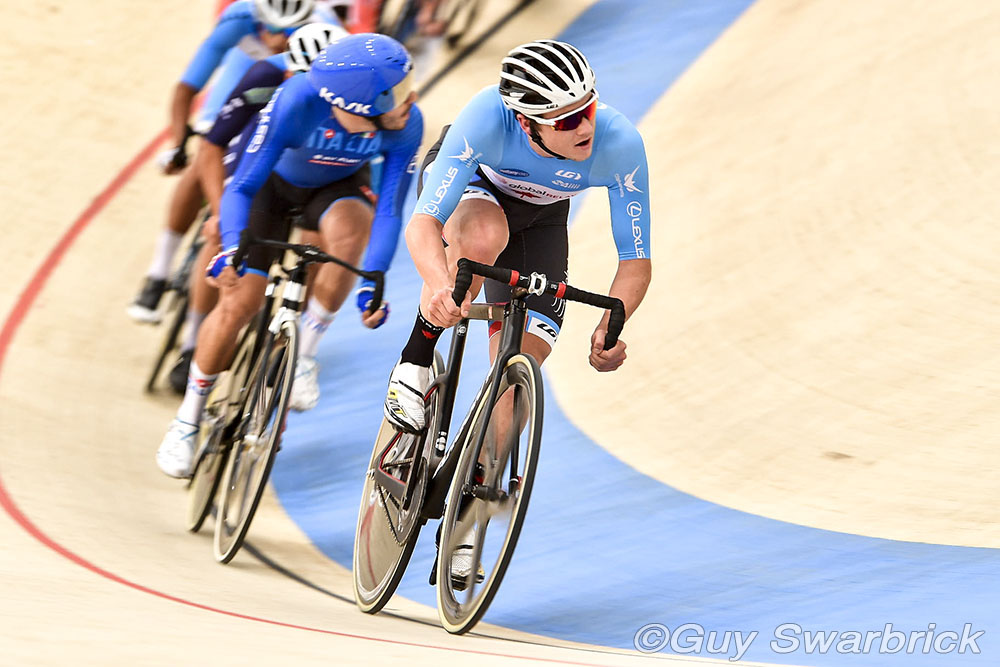 Aidan Caves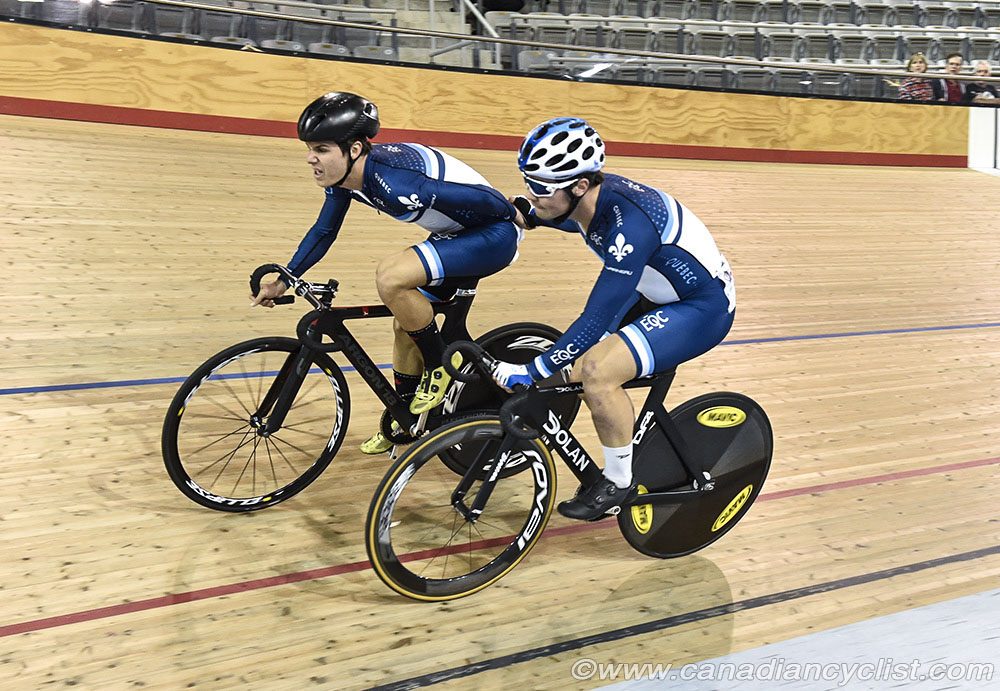 Thierry Kirouac-Marcassa (left)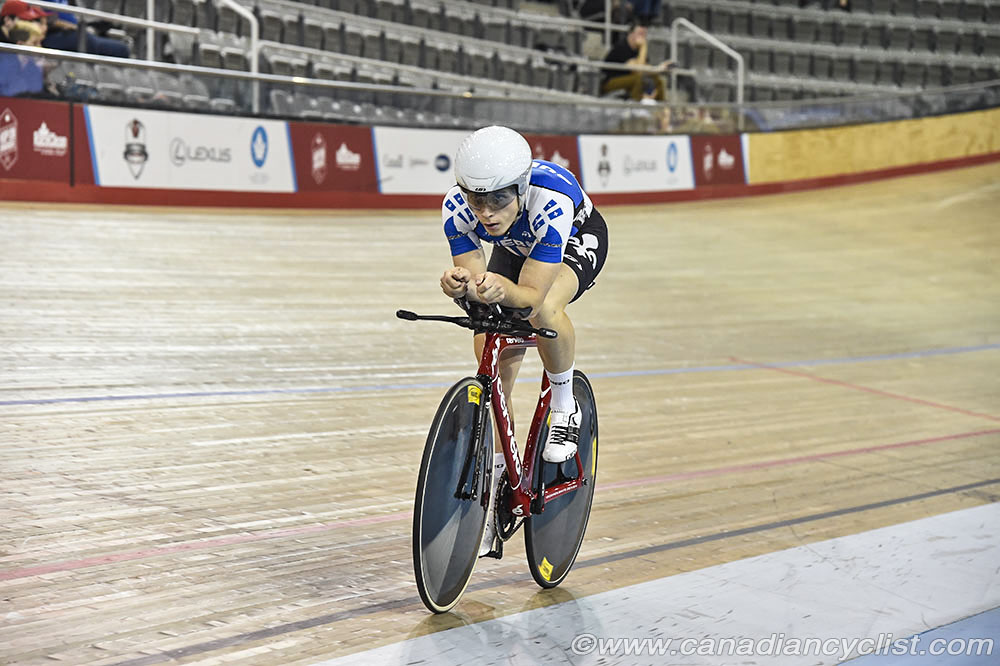 Tristan Guillemette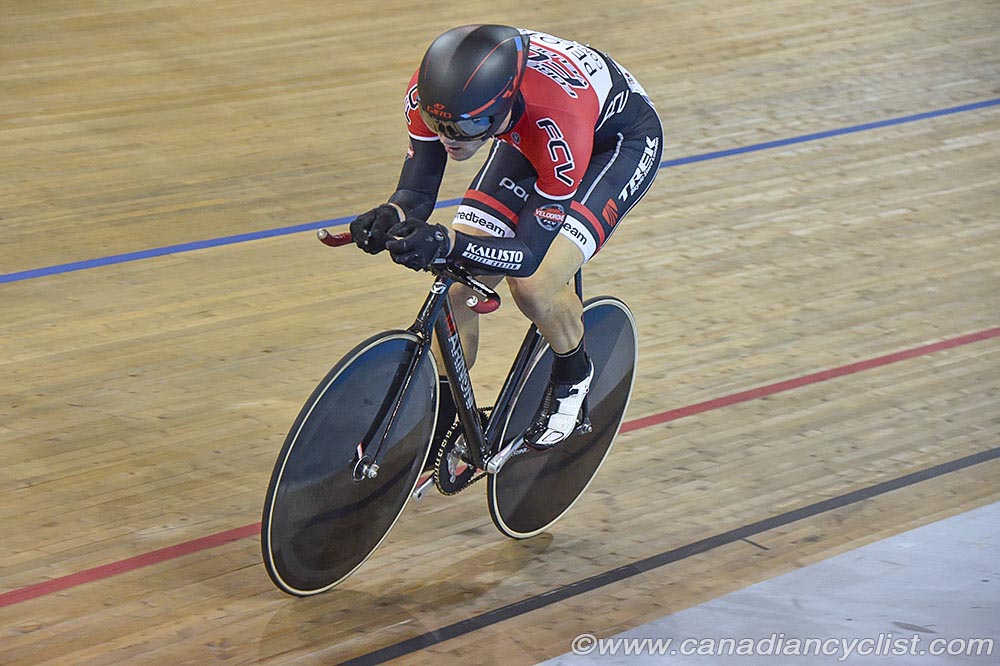 Vincent de Haitre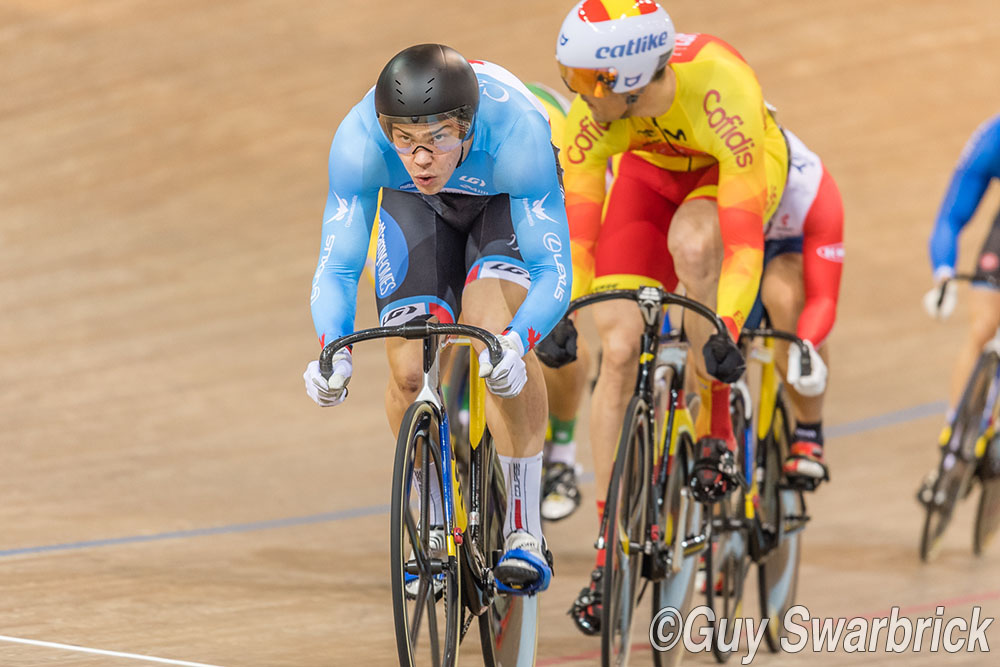 Stefan Ritter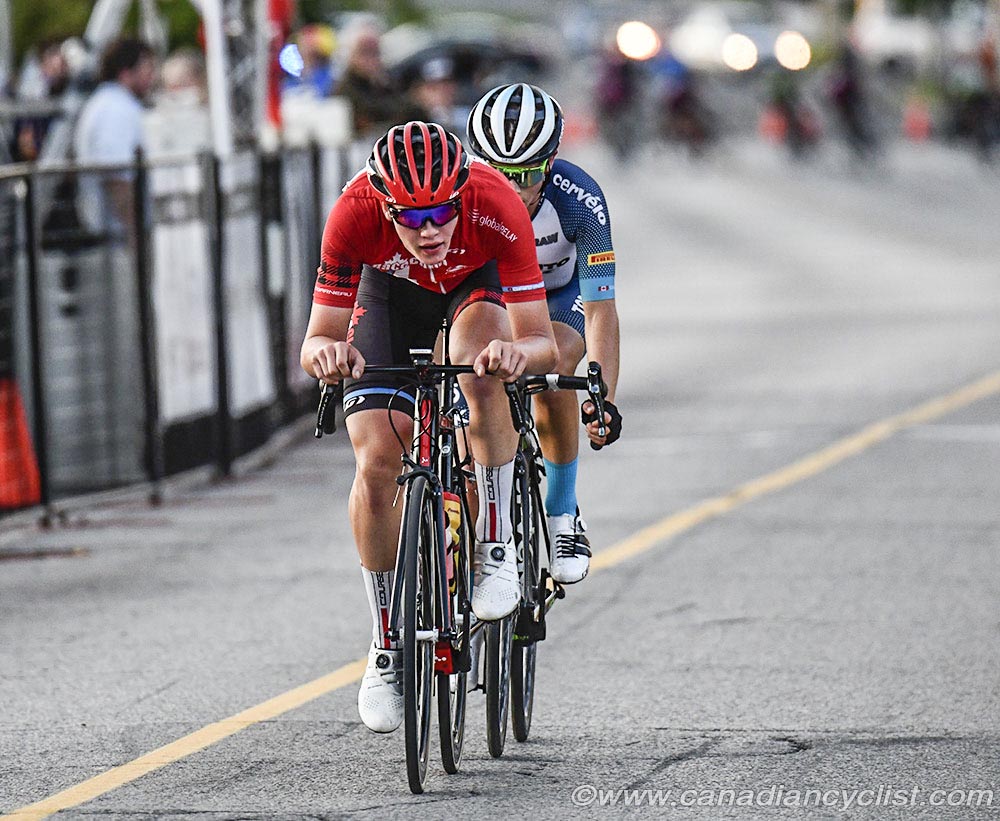 Chris Ernst
Women
Erin Attwell - Victoria, BC [Team Pursuit]
Allison Beveridge - Calgary, AB [Omnium, Madison]
Miriam Brouwer - Burlington, ON [Individual Pursuit, Team Pursuit]
Maggie Coles-Lyster - Maple Ridge, BC [Points Race]
Devaney Collier - Edmonton, AB [Team Pursuit, Scratch Race]
Lauriane Genest - Levis, QC [Sprint, Keirin, 500m, Team Sprint]
Laurie Jussaume - Contrecoeur, QC [Individual Pursuit, Team Pursuit]
Stephanie Roorda - Vancouver, BC [Madison]
Amelia Walsh - Ayr, ON [Sprint, Keirin, 500m, Team Sprint]

Men
Hugo Barrette - Iles de la Madeleine, QC [Sprint, Keirin]
Evan Burtnik - Edmonton, AB [Individual Pursuit, Team Pursuit, Scratch Race, Madison]
Aidan Caves - Vancouver, BC [Omnium]
Vince de Haitre - Ottawa, ON [1000m, Team Pursuit]
Chris Ernst - Kitchener, ON [Individual Pursuit, Team Pursuit]
Tristan Guillemette - Trois Rivieres [Alternate - Team Pursuit]
Thierry Kirouac-Marcassa - Boucherville, QC [Team Pursuit, Points Race, Madison]
Stefan Ritter - Edmonton, AB [Sprint, Keirin, 1000m]
---
Related Photo Galleries
---