August 30/18 9:08 am - Canada Announces Team for MTB World Championships

Posted by Editoress on 08/30/18

Cycling Canada has announced the team of 44 riders who will represent Canada at the UCI Mountain Bike World Championships in the XCO (Cross-country) and DHI (Downhill) events. Canada will have 29 XCO athletes (women and men) in the Junior, Under-23 and Elite categories, and 15 DHI athletes (women and men) in Junior and Elite categories.

The Championships will be held in Lenzerheide, Switzerland, on September 5-9. This is the first world championships within the XCO qualifying period for the 2020 Olympics, so the stakes go beyond racing for the medals, as nations begin to collect valuable ranking points for athlete quotas.

"We're really excited about this year's team," said Dan Proulx, Mountain Bike Head Coach at Cycling Canada. "It's a nice mix of rookies and experienced riders. We have a good team dynamic in this group already. It will certainly help us create an environment that is conducive to personal best performances. We hope to build off the momentum we had at last year's World Championships in Australia."

The XCO team includes the reigning national champions for every category. In the Elite women, two-time world champion and Olympic bronze medalist Catharine Pendrel will be coming back from early season injury, while national champion Emily Batty is having one of the best seasons of her career, with five podium results in the 2018 World Cup, and finished third overall for the season-long series. Other top-20 World Cup riders are Haley Smith and Sandra Walter.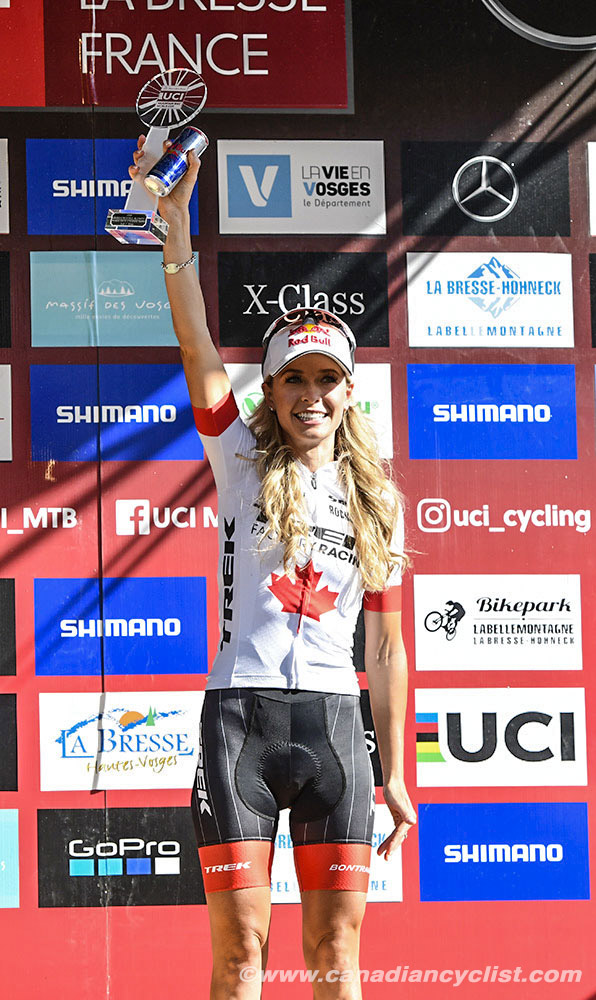 Emily Batty
The Elite men's squad is led by World Cup riders Leandre Bouchard and national champion Peter Disera, a former world championship silver medalist as a Junior rider.

Prior to the Championships, a number of the top XCO prospects will participate in an altitude camp at Alp D'Huez, France, to prepare for the altitude at Lenzerheide.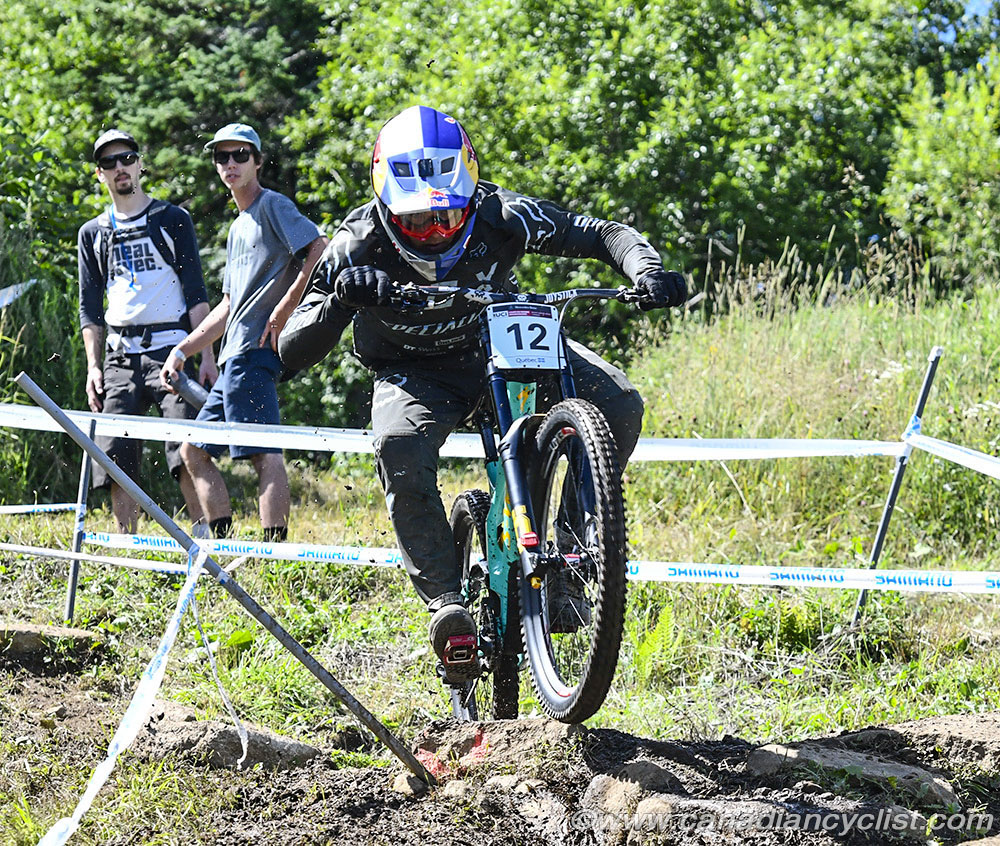 Finn Iles
Team Canada for the Downhill includes the current Elite women's Downhill world champion, Miranda Miller, and former Junior men's world champion Finn Iles. Miller just finished 14th overall in the season-long World Cup, while Mark Wallace was 14th in Elite men and Iles was 15th. In the Junior men's category, Lucas Cruz was seventh overall, including three top-10 performances.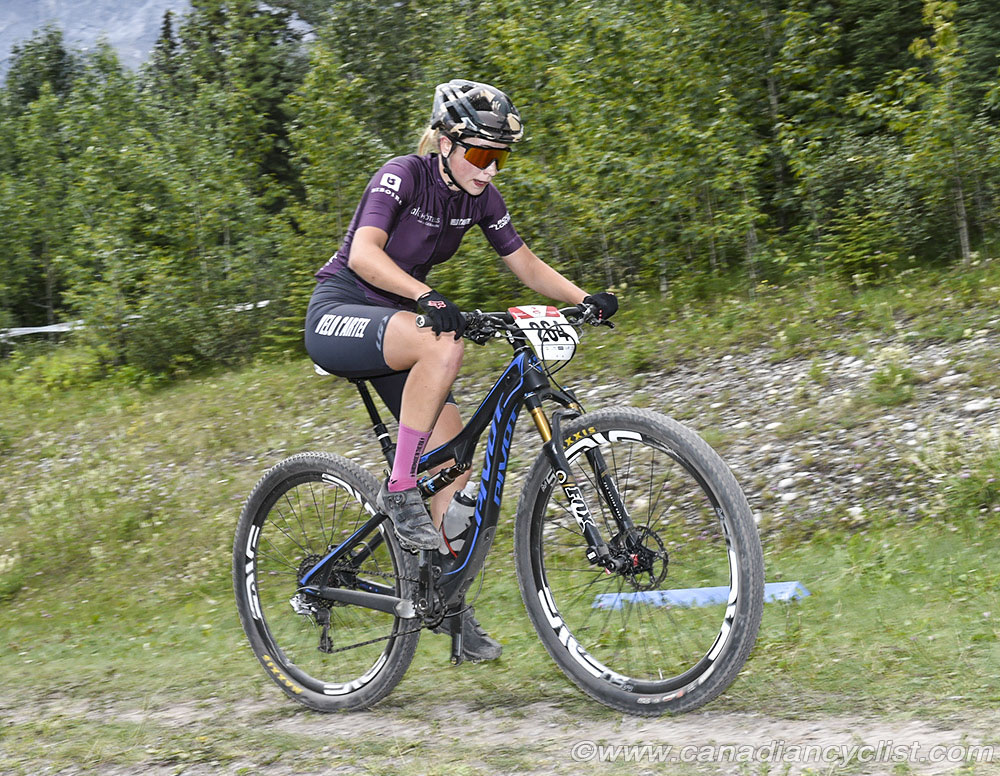 Mireille Larose-Gingras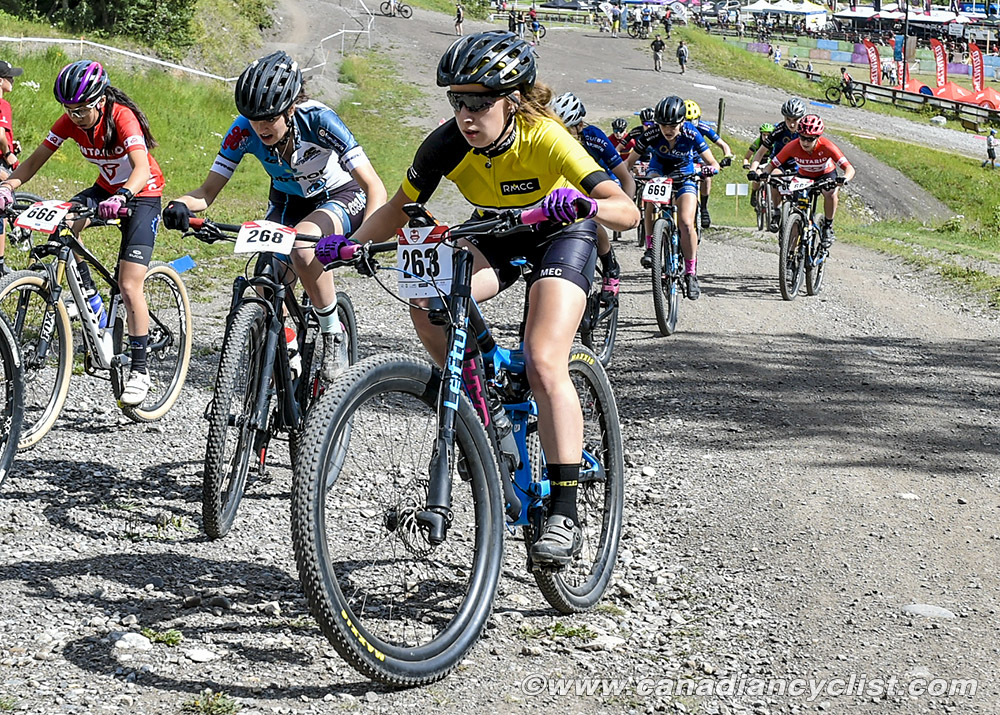 Eva Poidevin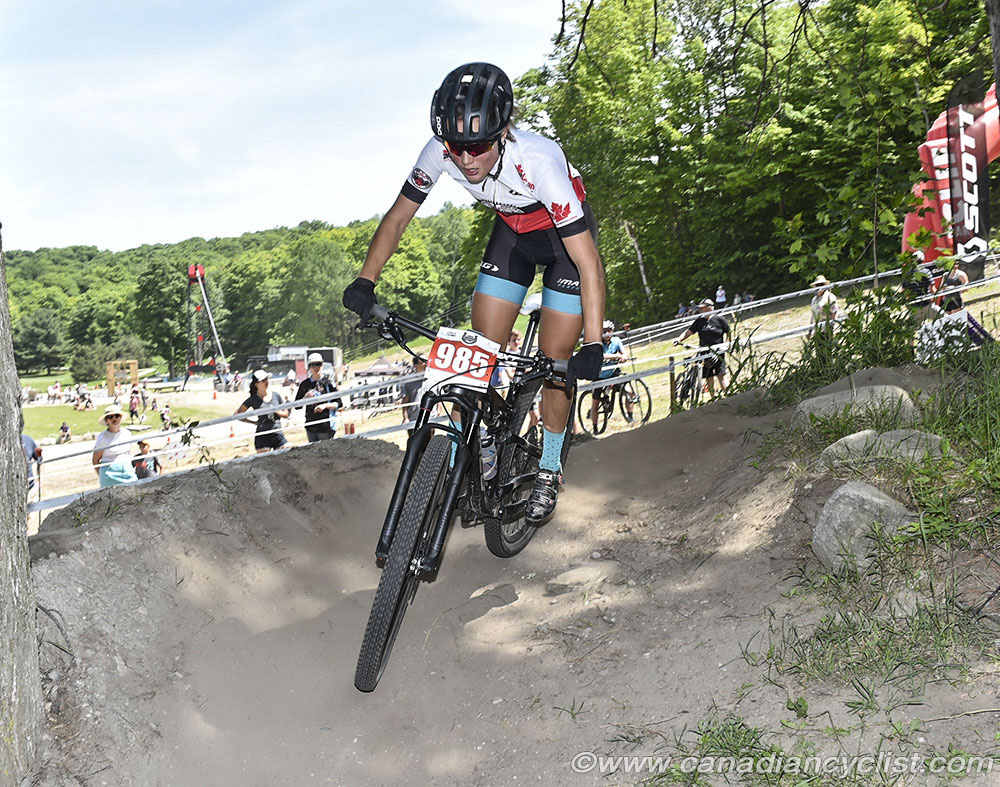 Marianne Théberge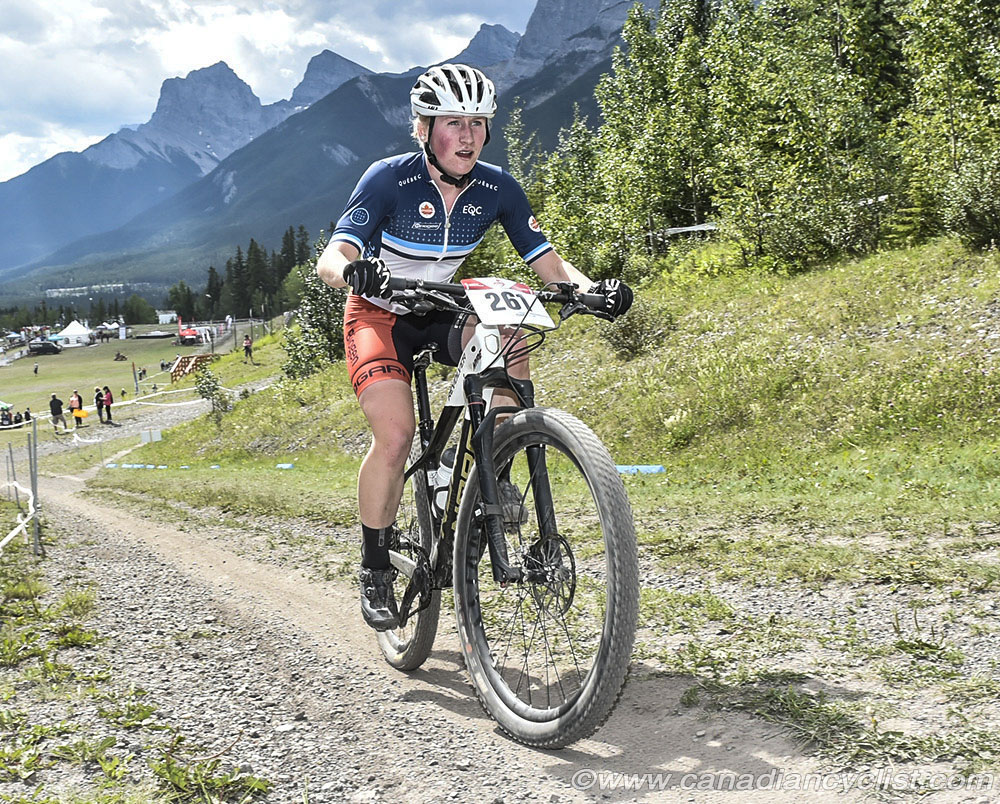 Roxane Vermette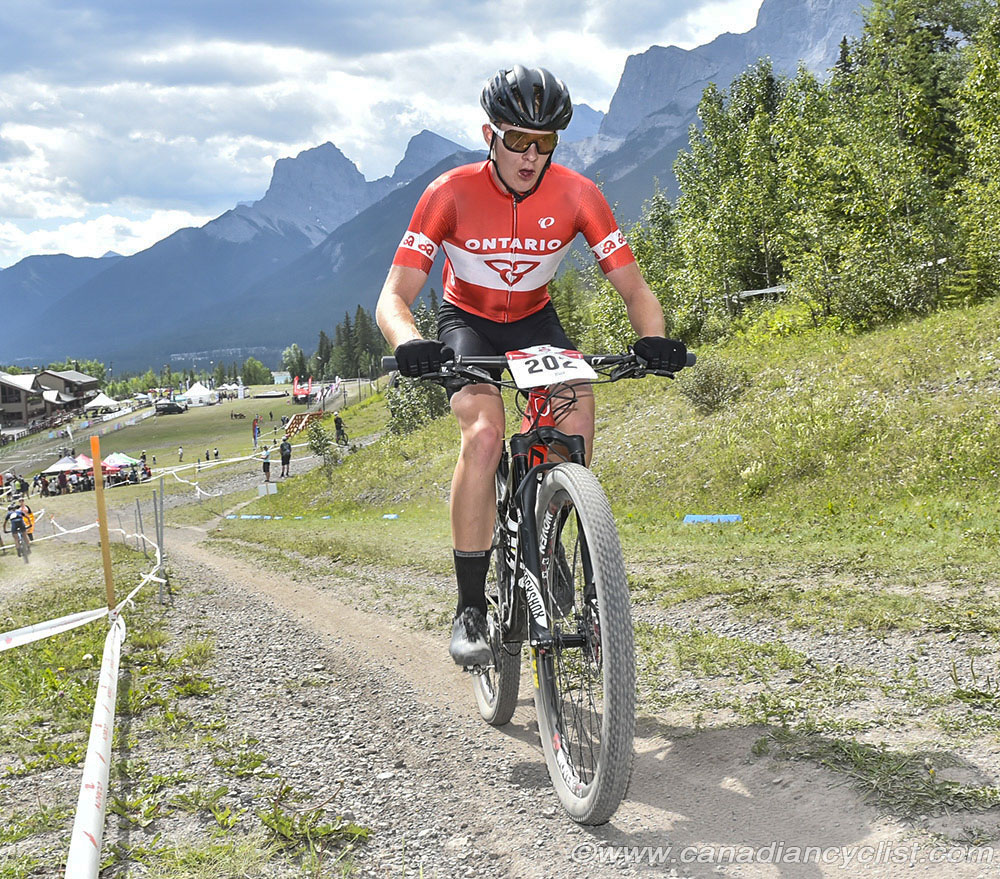 Tyler Clark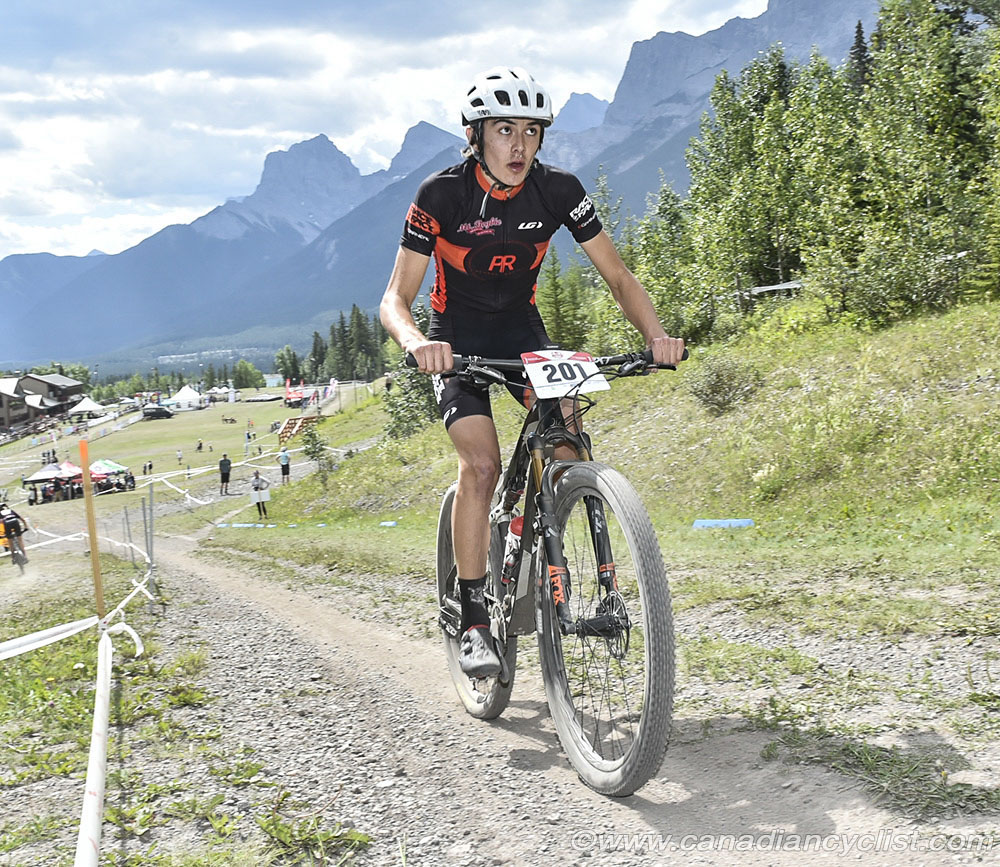 Holden Jones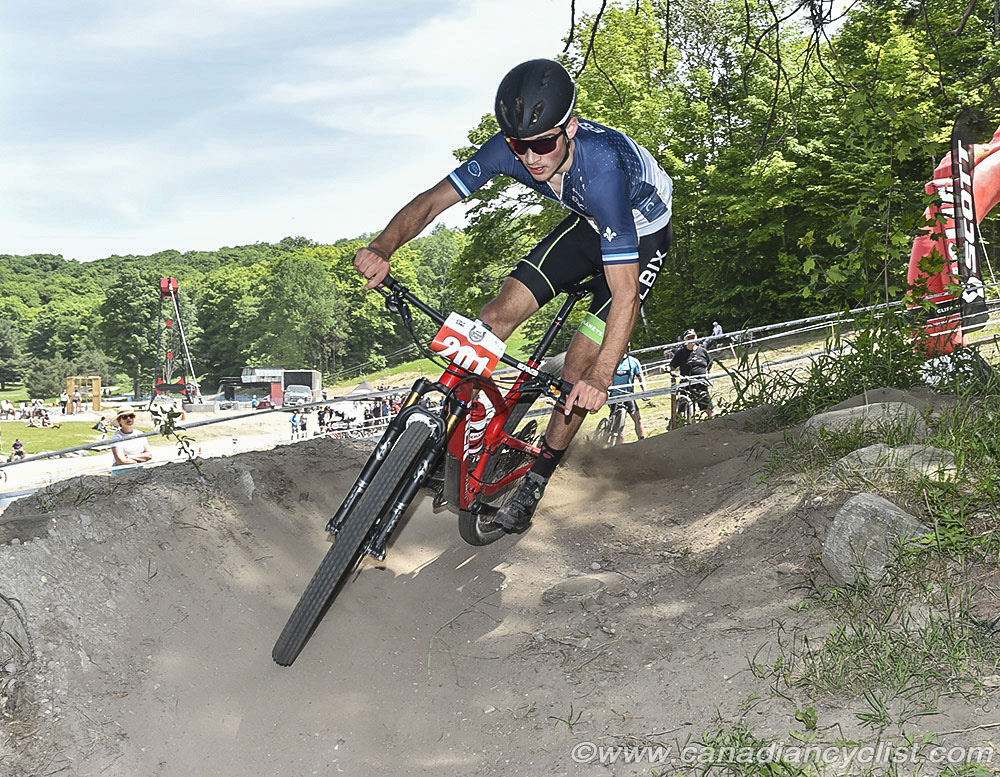 Charles-Antoine St-Onge
Carter Woods
Colton Woods
Under-23 Women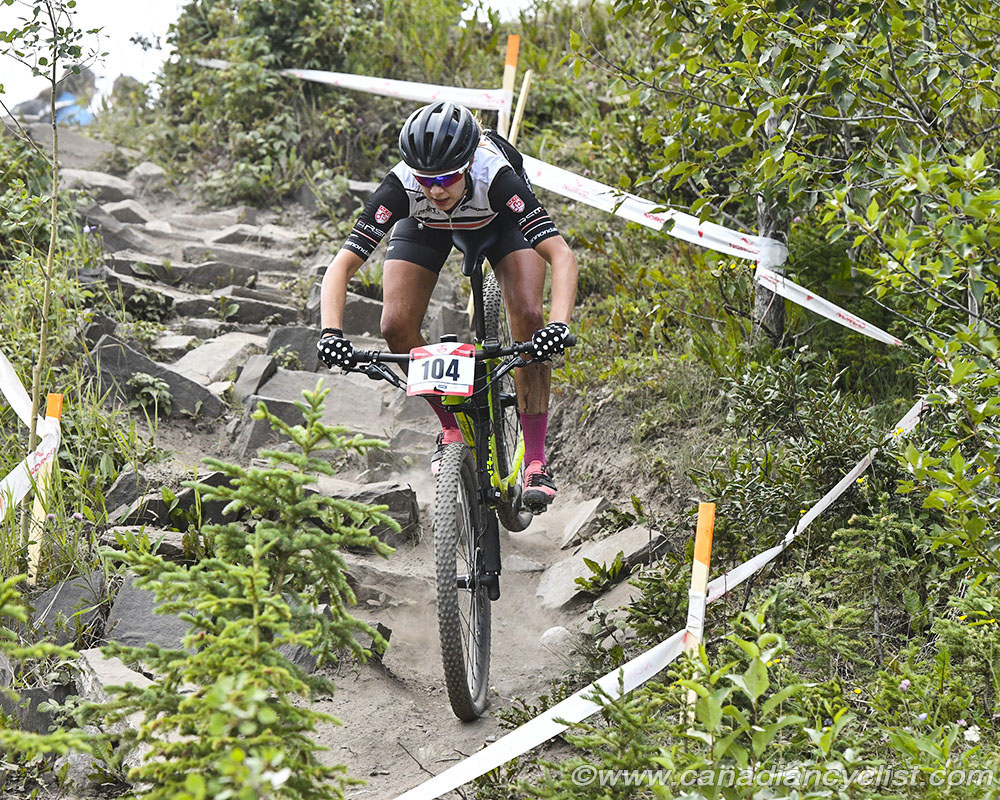 Laurie Arseneault
Mackenzie Myatt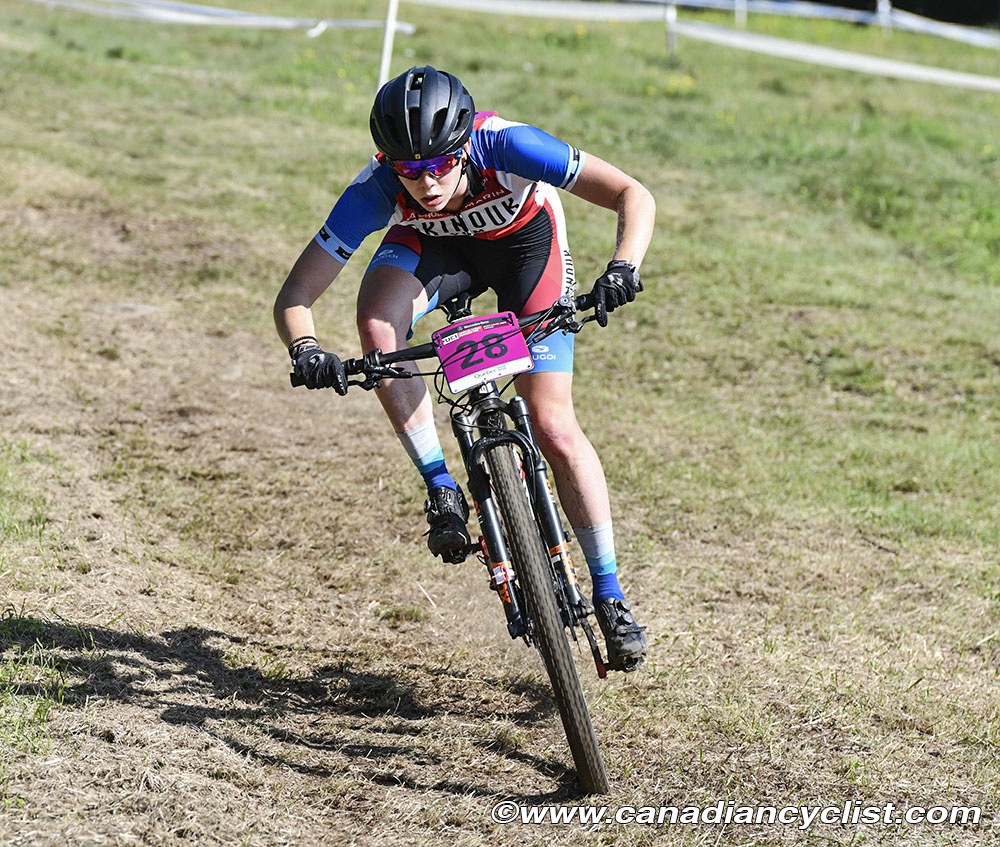 Juliette Tétreault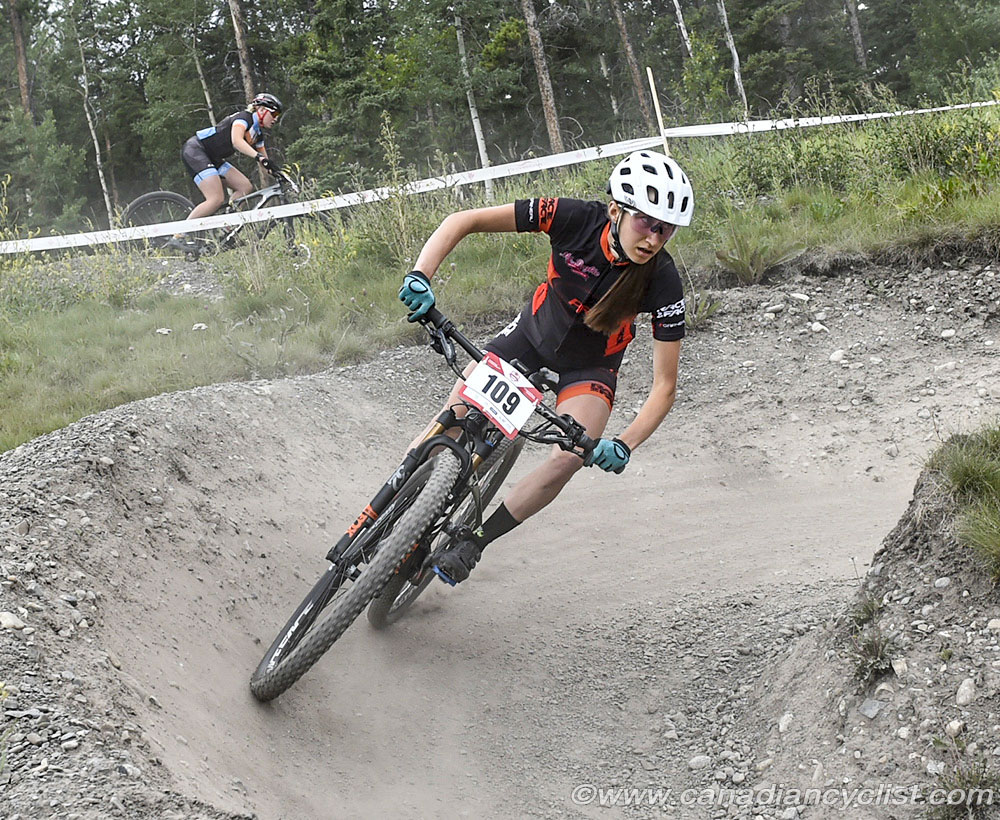 Emily Unterberger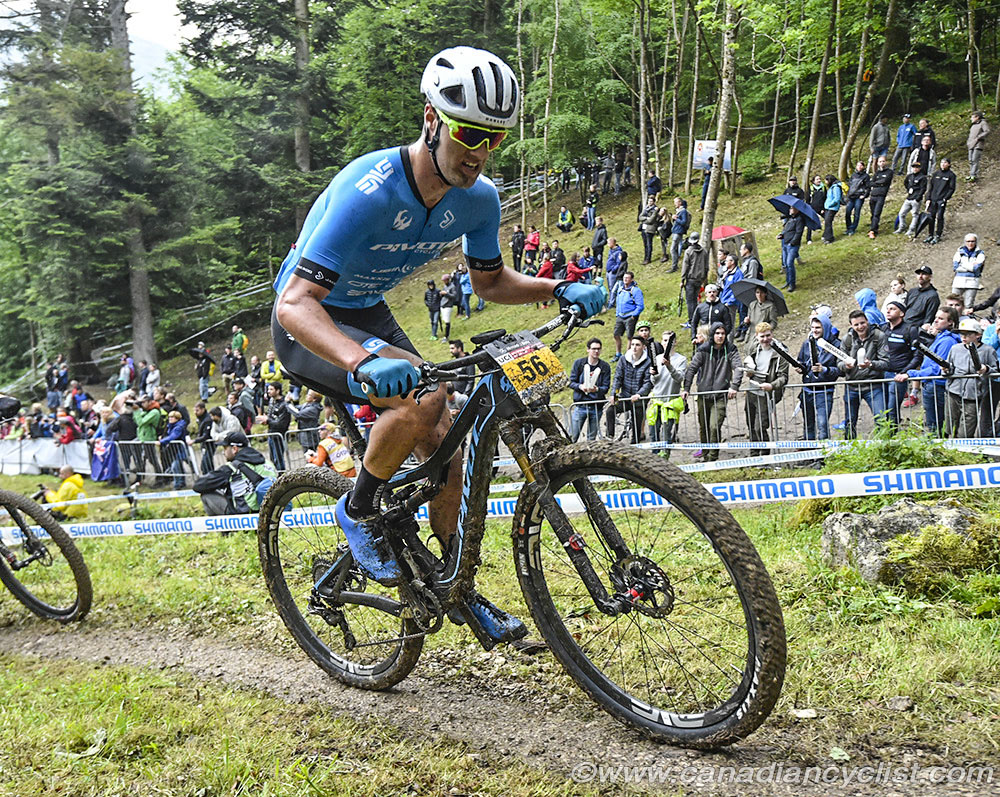 Raphaël Auclair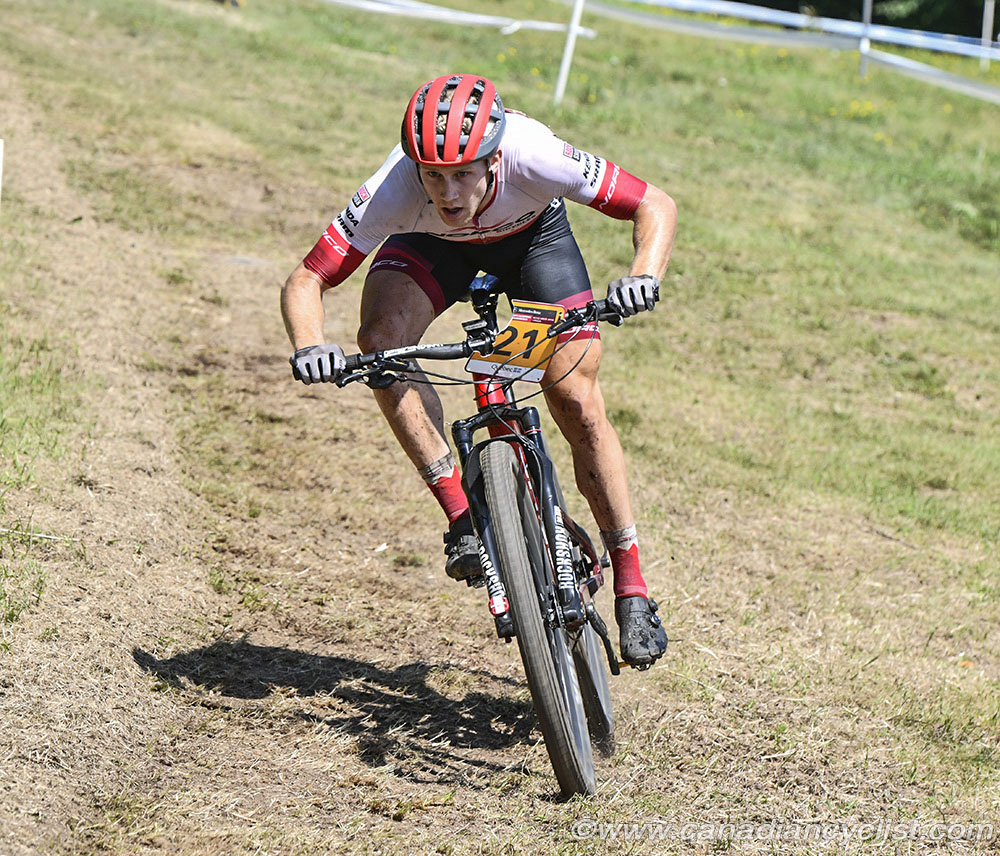 Quinton Disera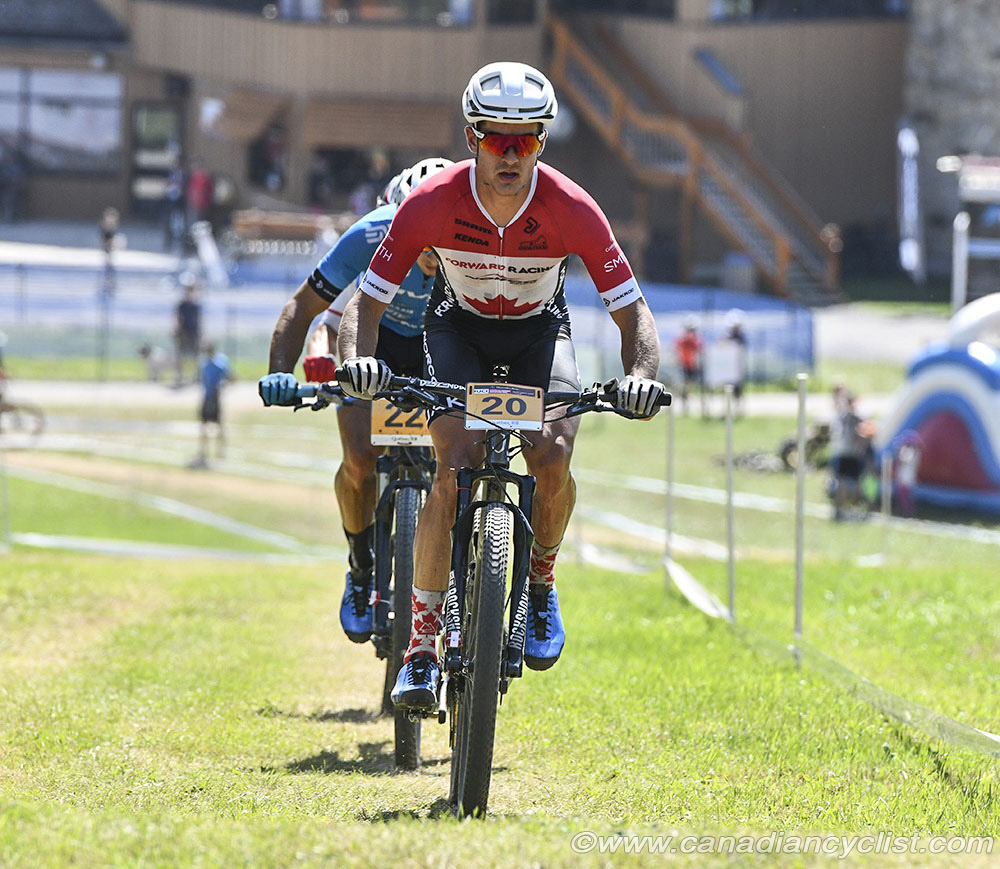 Sean Fincham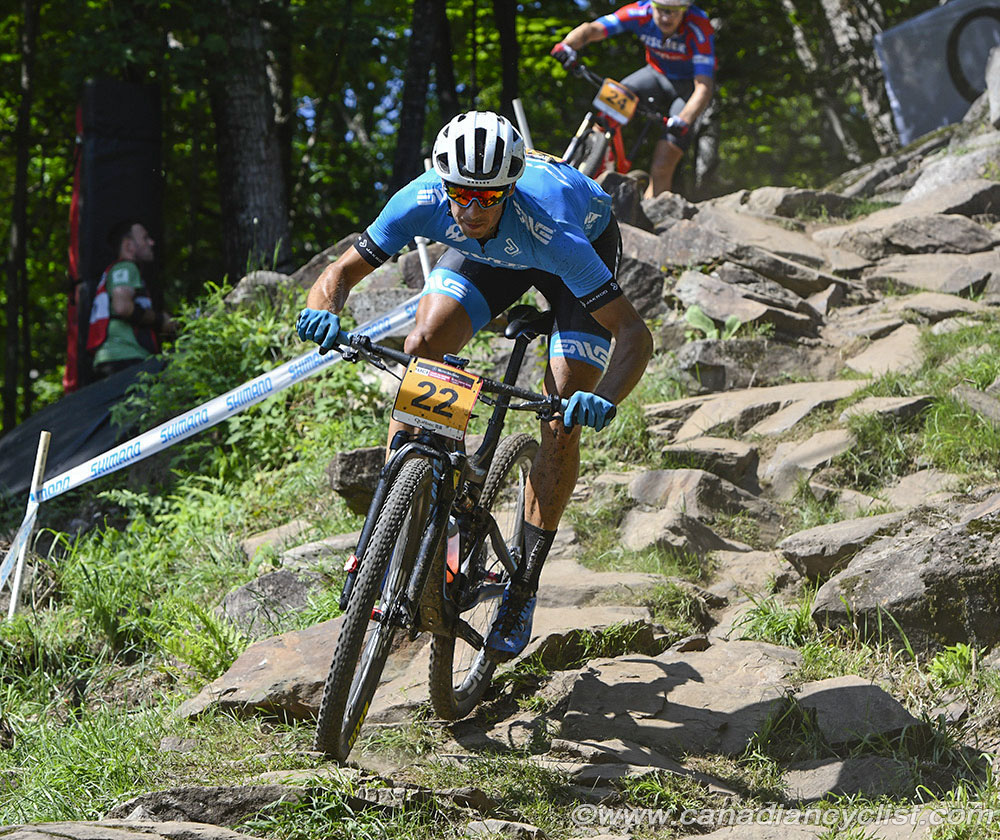 Marc-André Fortier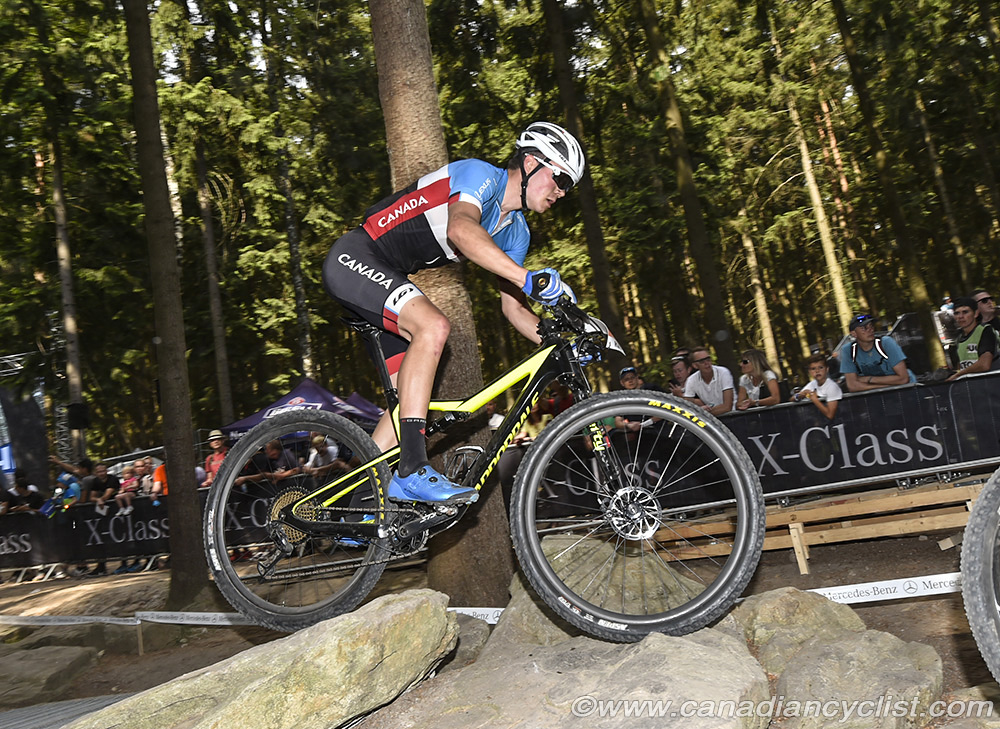 Gunnar Holmgren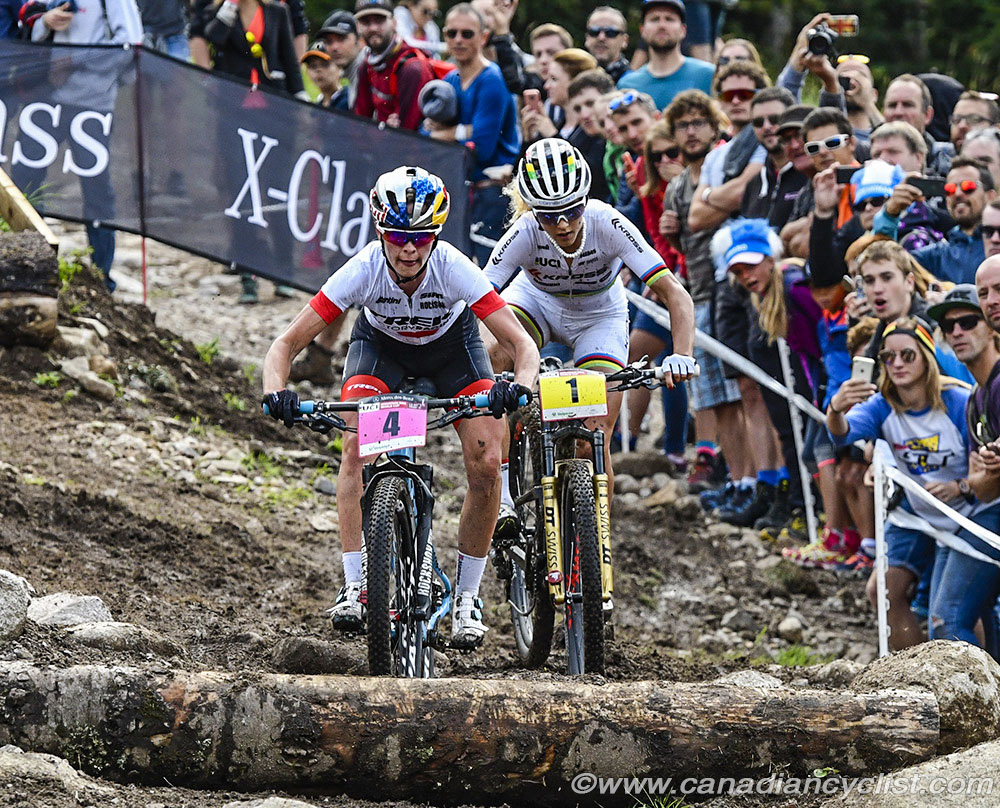 Emily Batty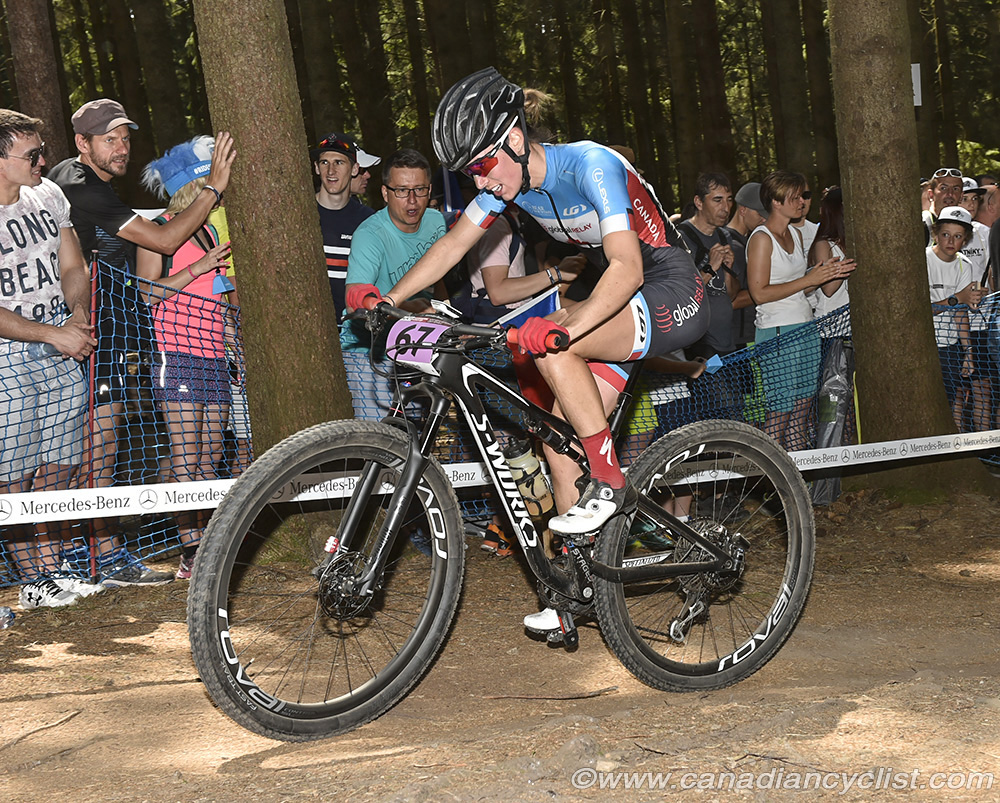 Catherine Fleury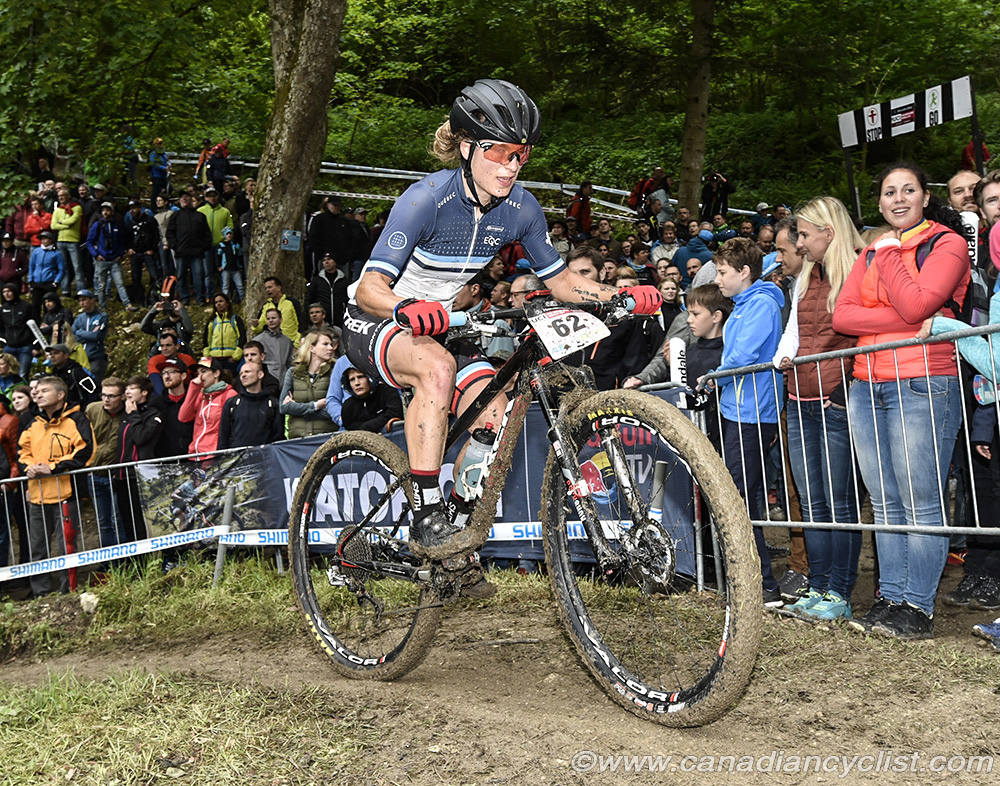 Cindy Montambault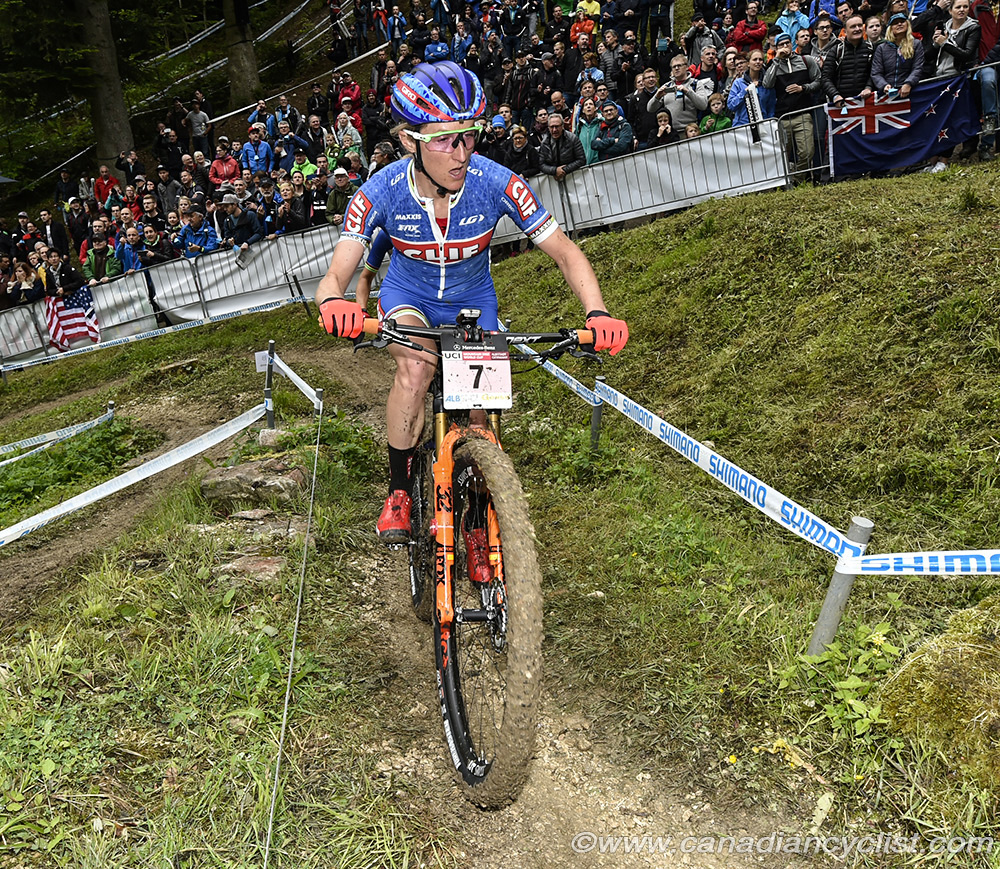 Catharine Pendrel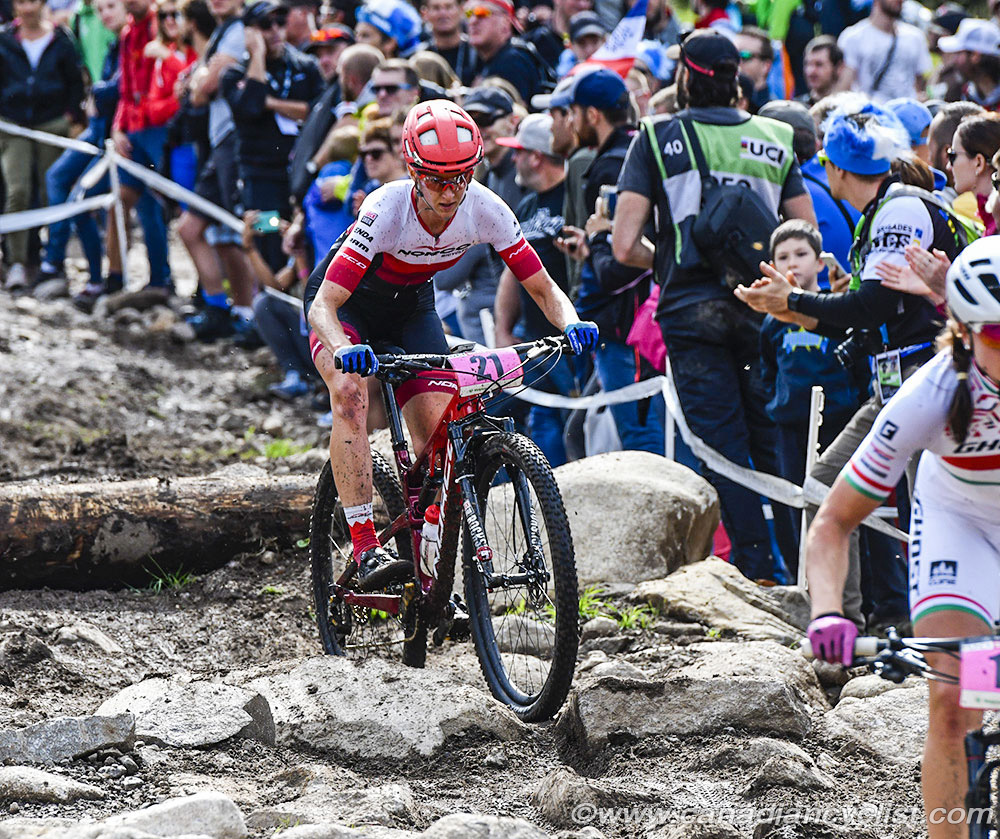 Haley Smith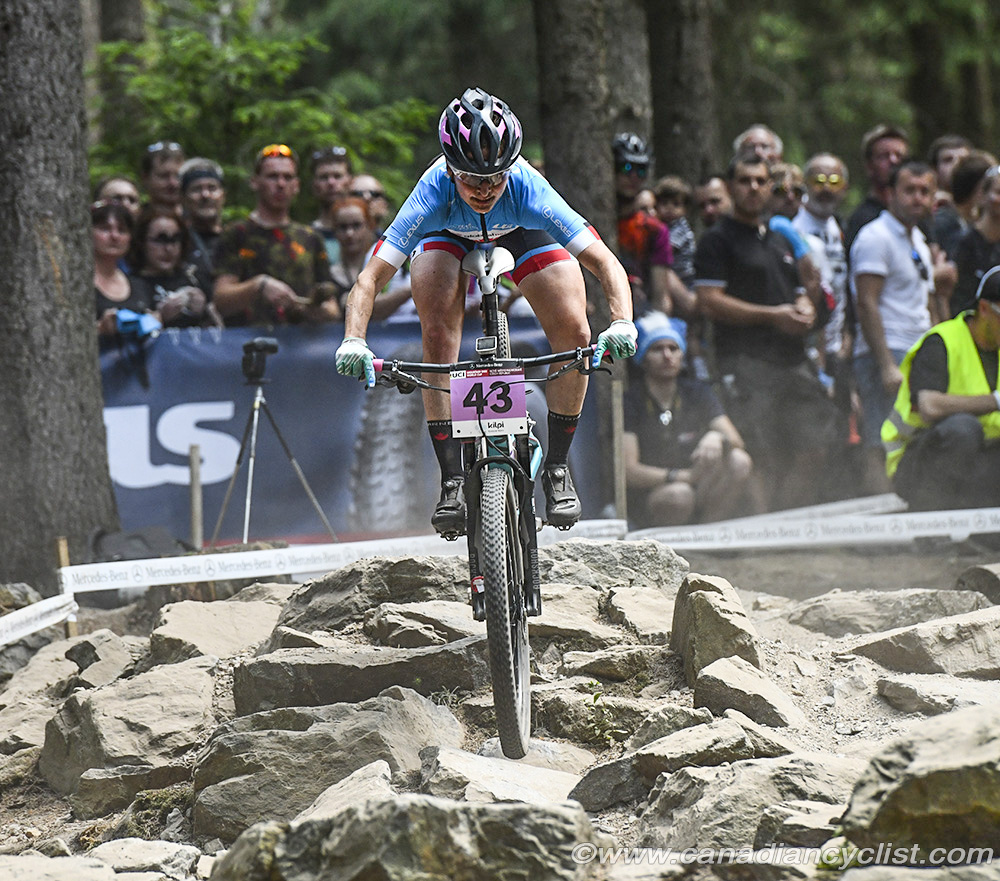 Sandra Walter
Léandre Bouchard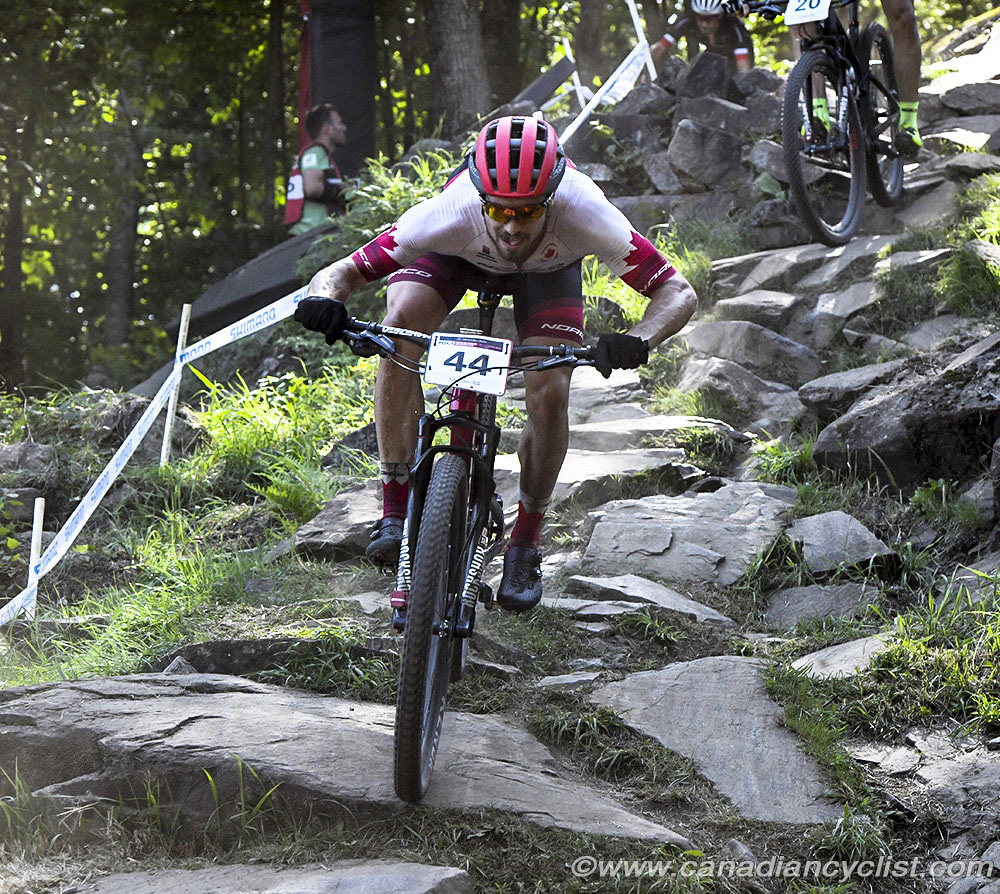 Peter Disera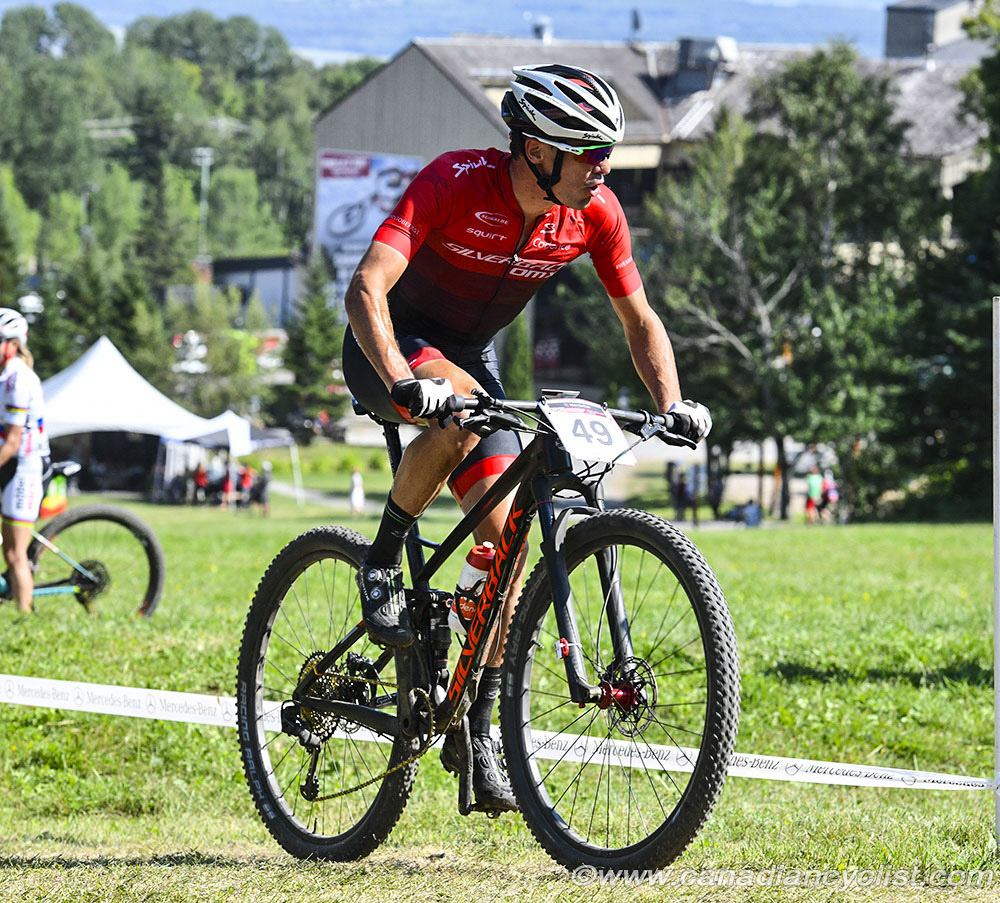 Raphaël Gagné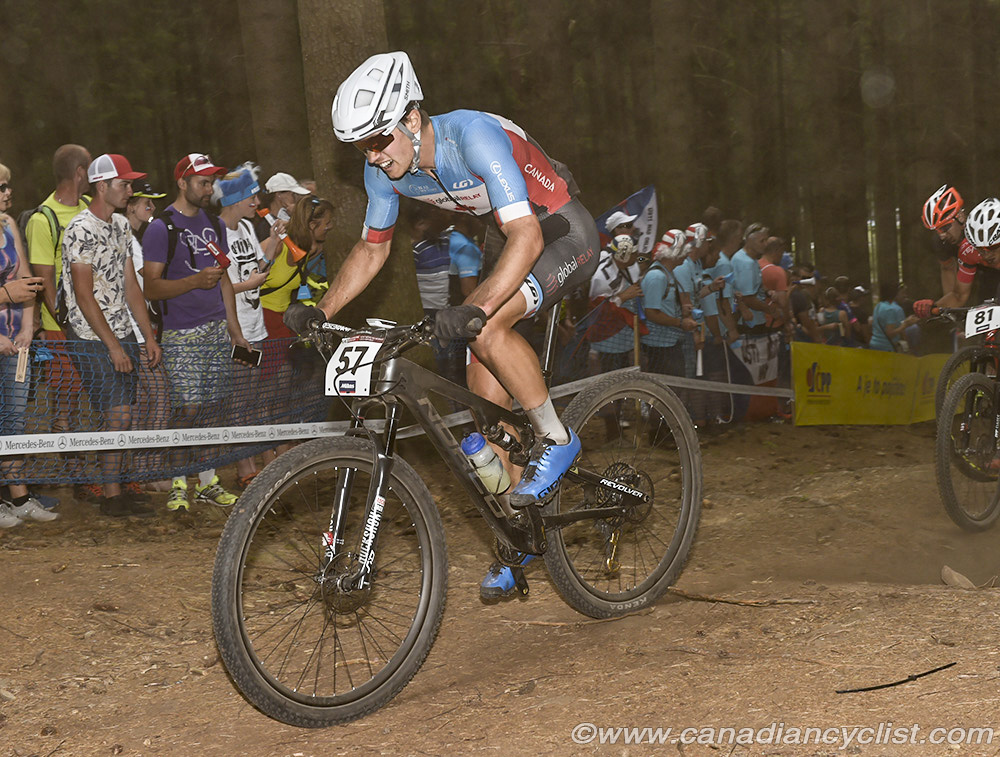 Andrew L'Esperance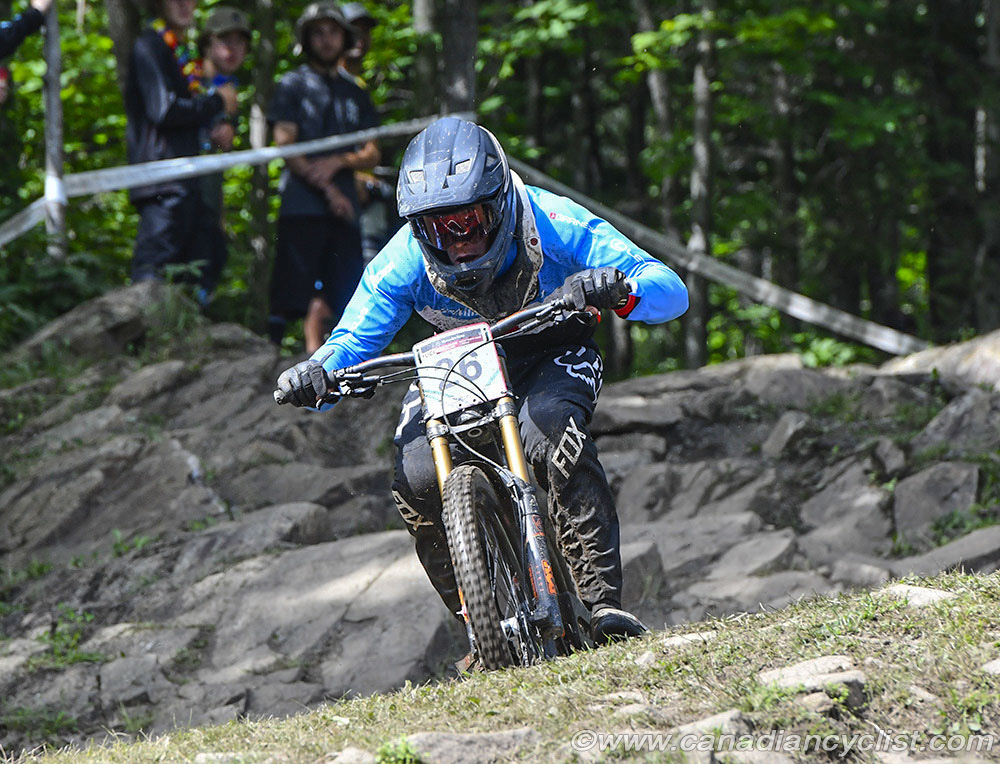 Justin Clements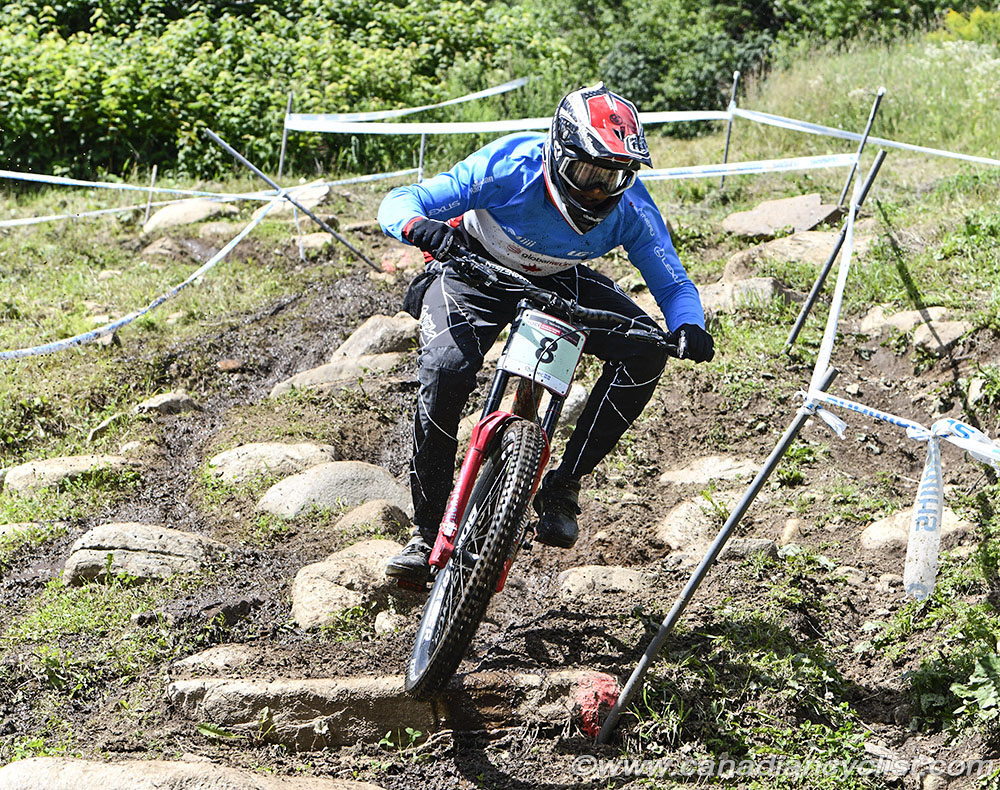 Lucas Cruz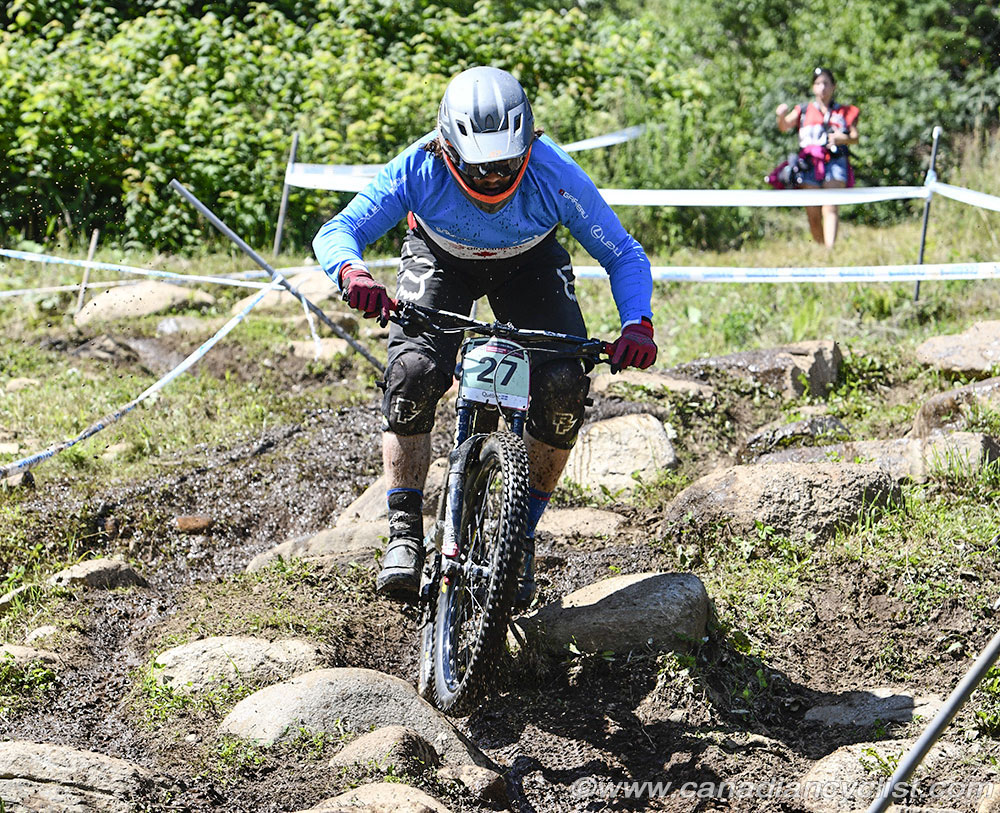 Keegan Fry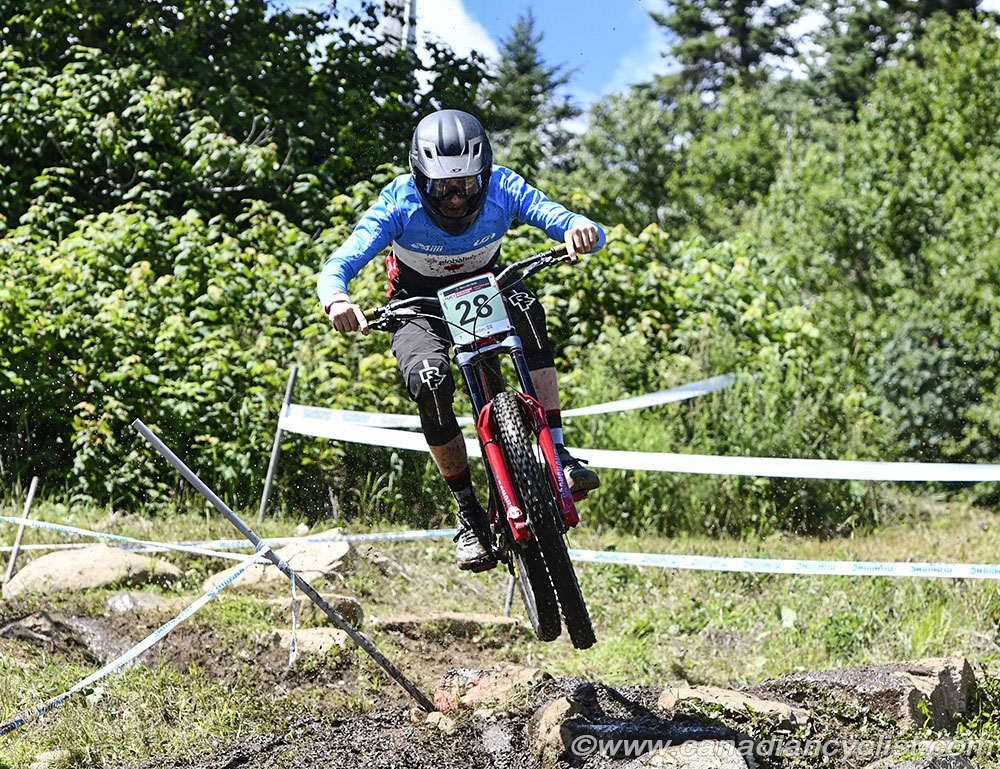 Elliot Jamieson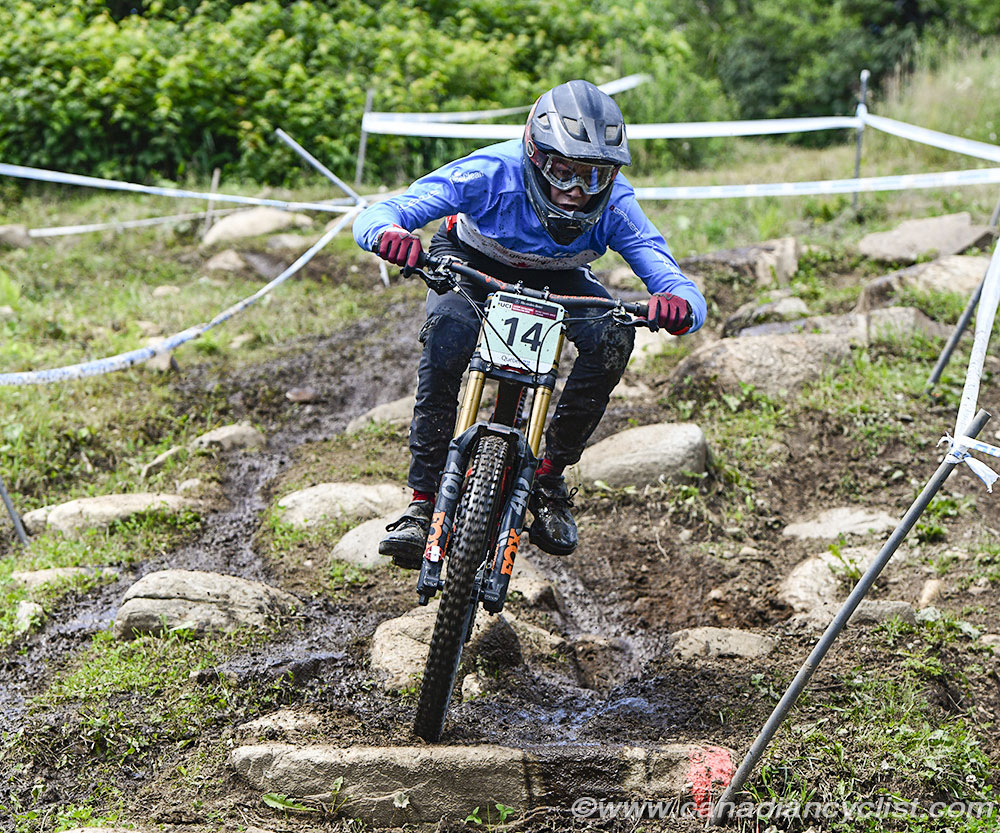 Ben Wallace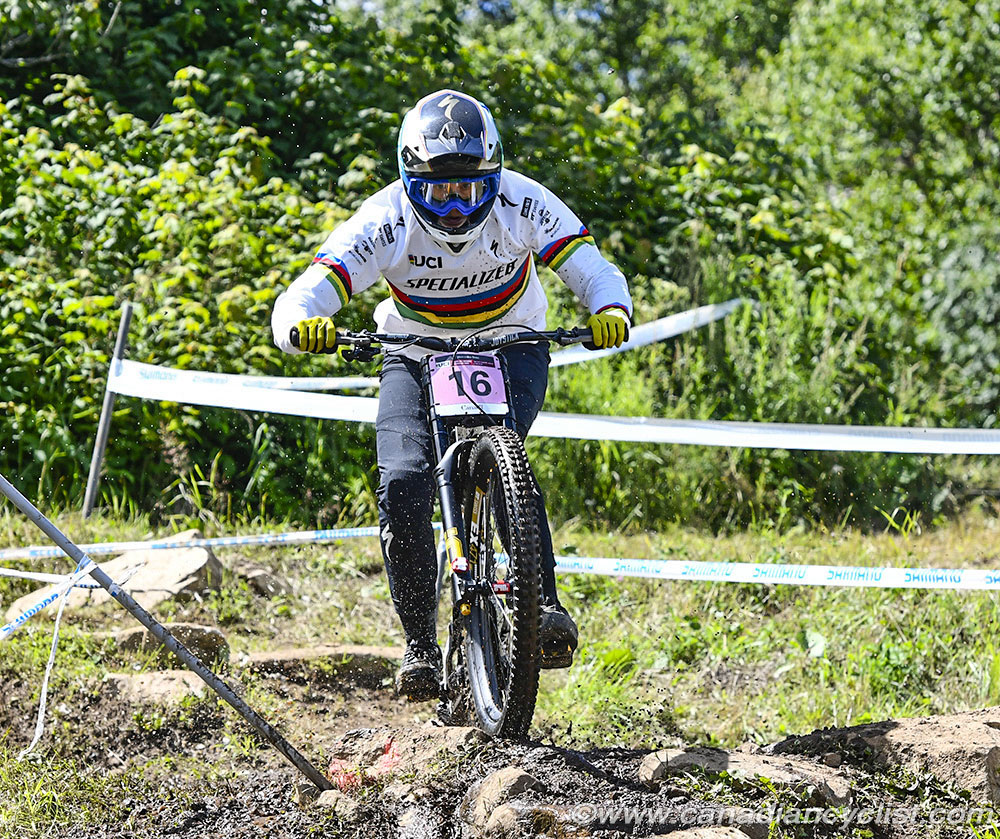 Miranda Miller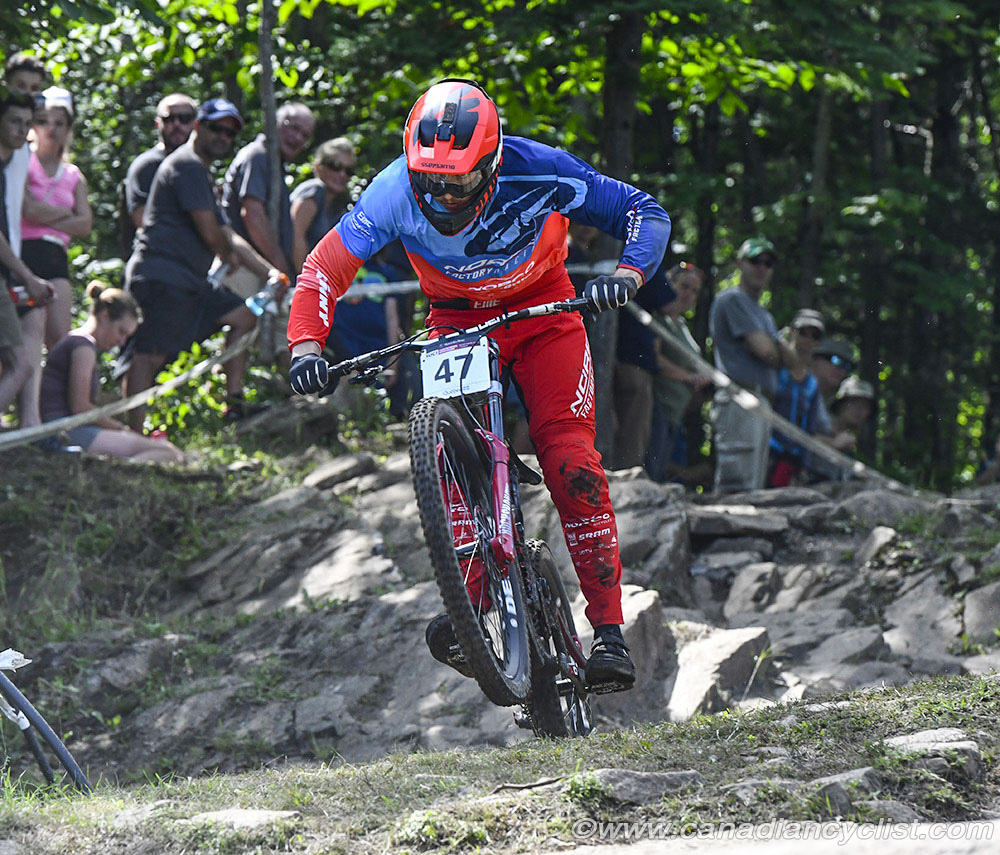 Henry Fitzgerald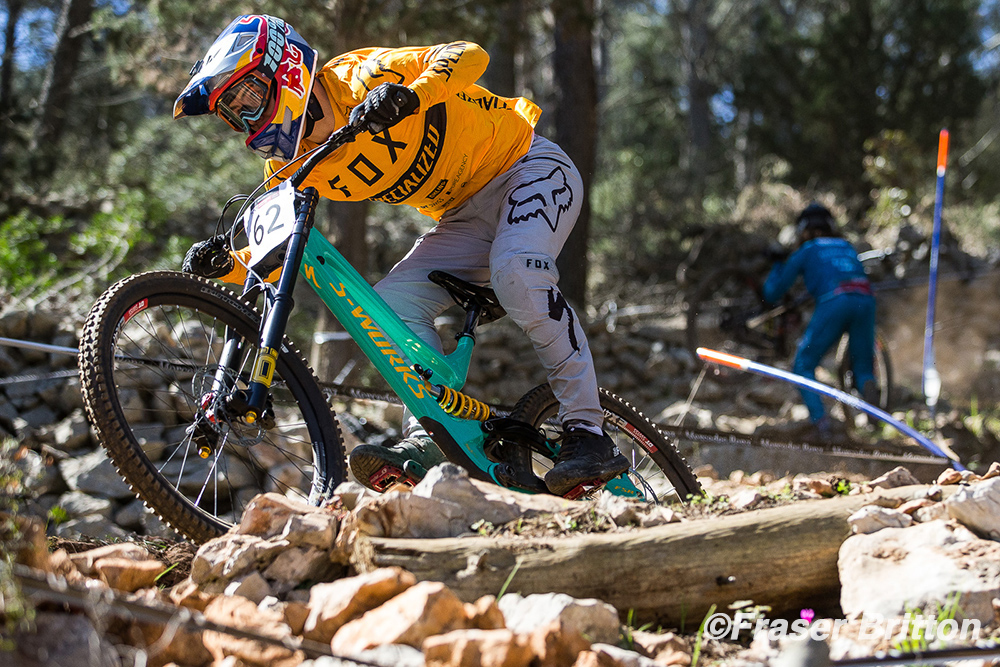 Finn Iles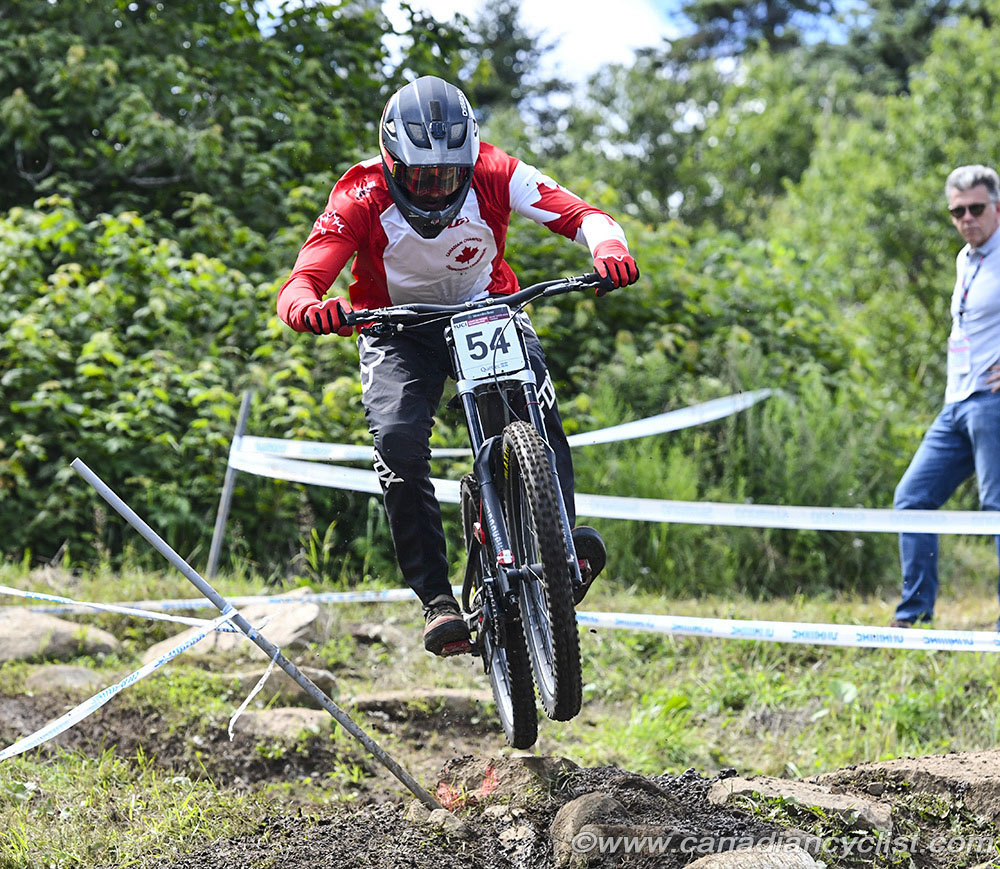 Magnus Manson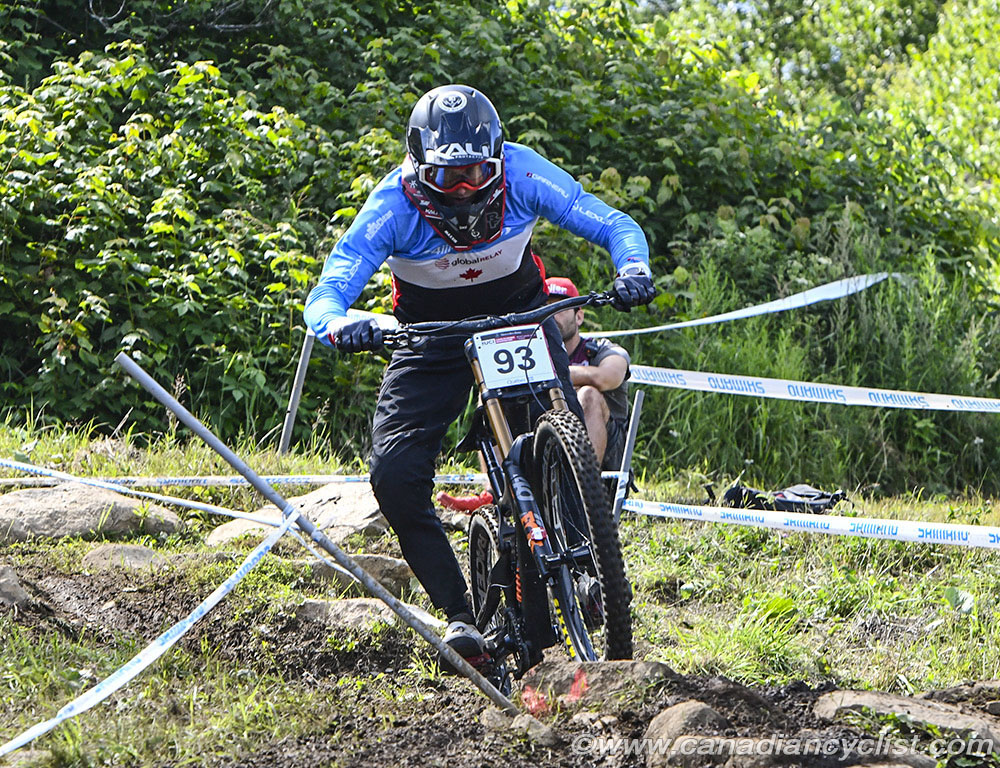 Forrest Riesco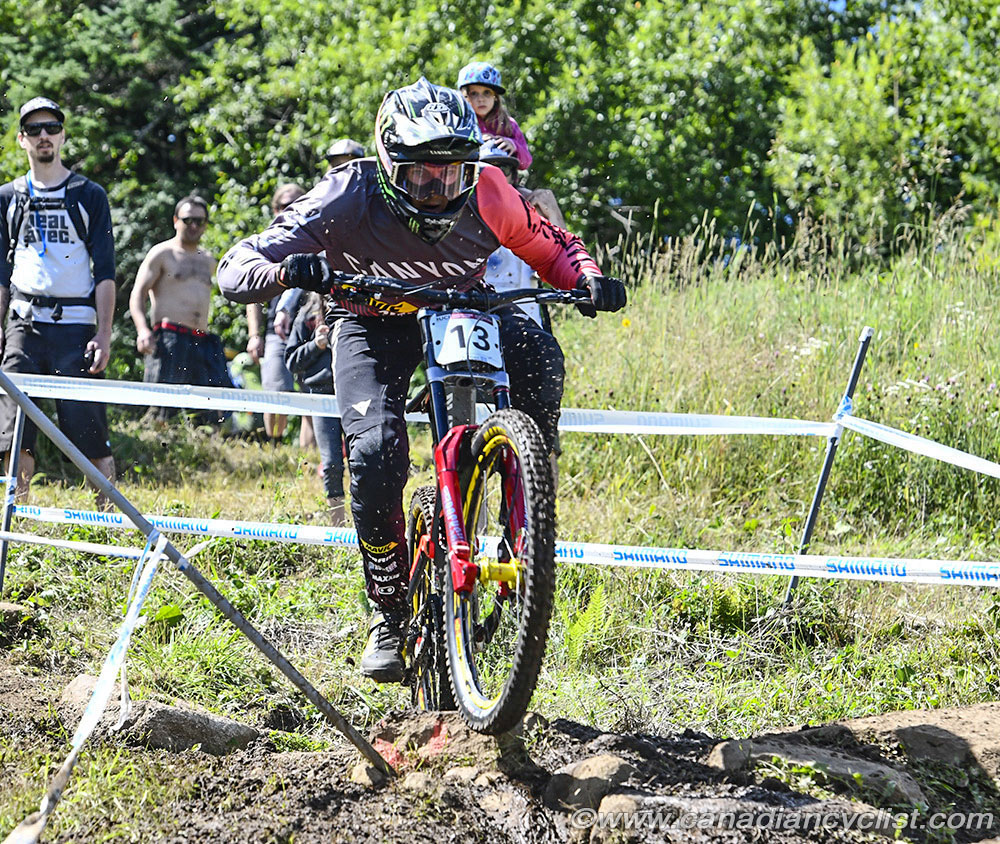 Mark Wallace

XCO Team

Junior Women
Mireille Larose-Gingras - Lac Beauport, QC
Eva Poidevin - Canmore, AB
Marianne Théberge - Levis, QC
Roxane Vermette - St-Ferrol-les-Neiges, QC

Junior Men
Tyler Clark - King City, ON
Holden Jones - Squamish, BC
Charles-Antoine St-Onge - Saint-Denis-de-Brompton, QC
Carter Woods - Cumberland, BC
Colton Woods - Barrie, ON

Under-23 Women
Laurie Arseneault - Terrebonne, QC
Mackenzie Myatt - Musquodoboit Harbour, NS
Juliette Tétreault - Val-des-Monts, QC
Emily Unterberger - Revelstoke, BC

Under-23 Men
Raphaël Auclair - Haut-Saint-Charles, QC
Quinton Disera - Horseshoe Valley, ON
Sean Fincham - Squamish, BC
Marc-André Fortier - Victoriaville, QC
Gunnar Holmgren - Orillia, ON

Elite Women
Emily Batty - Brooklin, ON
Catherine Fleury - Saint-Gedeon, QC
Cindy Montambault - Val-David, QC
Elyse Nieuwold - Newmarket, ON
Catharine Pendrel - Kamloops, BC
Haley Smith - Uxbridge, ON
Sandra Walter - Coquitlam, BC

Elite Men
Léandre Bouchard - Alma, QC
Peter Disera - Horseshoe Valley, ON
Raphaël Gagné - Quebec City, QC
Andrew L'Esperance - Halifax, NS

DHI Team

Junior Men
Justin Clements - Calgary, AB
Lucas Cruz - Pemberton, BC
Keegan Fry - Rossland, BC
Elliot Jamieson - White Rock, BC
Kendall McLean - Victoria, BC
Ian Milley - Squamish, BC
Ben Wallace - North Vancouver, BC

Elite Women
Miranda Miller - Garibaldi, BC
Rachel Pageau - Chicoutimi, QC

Elite Men
Henry Fitzgerald - Vancouver, BC
Finn Iles - Whistler, BC
Magnus Manson - Sechelt, BC
Forrest Riesco - Sunshine Coast, BC
Luke Stevens - Revelstoke, BC
Mark Wallace - Duncan, BC
---
Related Photo Galleries
---