October 1/18 14:24 pm - Derek Gee Wins 4 Gold Medals at Track Nationals

Posted by Editoress on 10/1/18

Over 150 athletes participated in the 2018 Canadian Track Championships for Elite and Masters on September 27-29 at the Mattamy National Cycling Centre in Milton, Ontario.

"We are very pleased with the delivery of the 2018 Canadian Track Championships for our Elite and Masters category riders here in Milton," said Jolene Dupuis, Events and Officials Coordinator at Cycling Canada. "We continue to see a growth in participation numbers for these Championships, with a total of 156 riders who joined us this year. This has added an increase of competition for the riders, which proved to have some great performances on the track! Although the schedule was quite full, we appreciate the work from our commissaires, volunteers and staff who continuously worked in ensuring a smooth execution of the event."
Kilo winner Hugo Barrette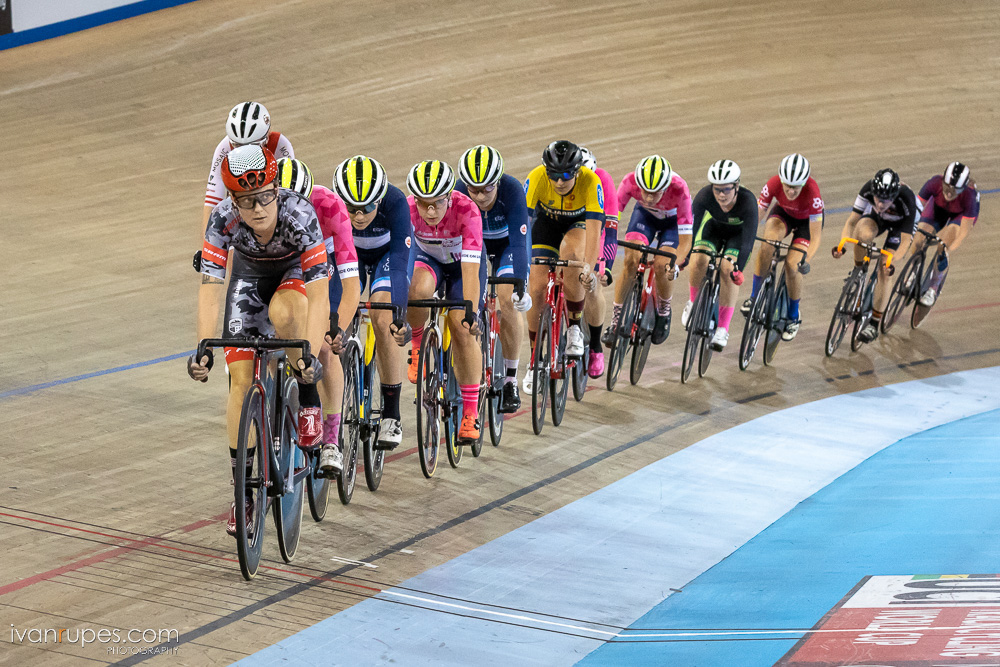 Steph Roorda leading in Women's Omnium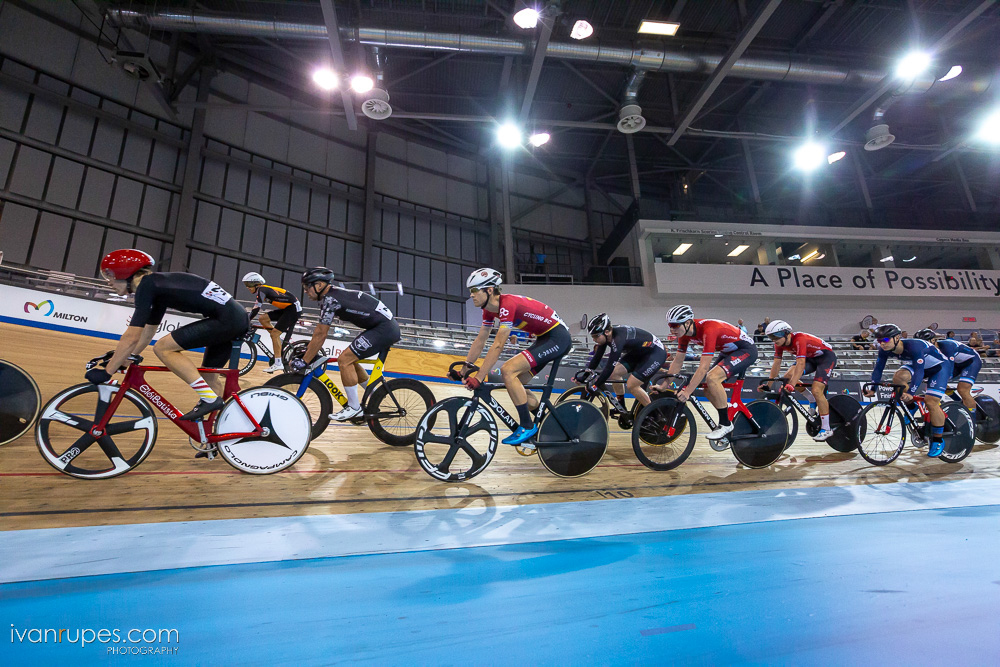 Men's Omnium
The Elite women and men categories each contested for eight national titles in the sprint and endurance events. Derek Gee of Ottawa was the only competitor to sweep his events, winning all four gold medals in the Elite men's endurance category - the Omnium, Individual Pursuit, Team Pursuit and Madison. Hugo Barrette of Iles de la Madeleine, Quebec, won three Sprint titles in the men - 1000 metre time trial, Sprint and Team Sprint, while three women and one man each won two titles - Lauriane Genest of Levis, Quebec, in the 500 metre time trial and Team Sprint, Steph Roorda of Vancouver in the Omnium and Madison, Annie Foreman-Mackey of Kingston, Ontario, in the Individual Pursuit and Team Pursuit, and Michael Foley of Milton, Ontario, in the Team Pursuit and Madison.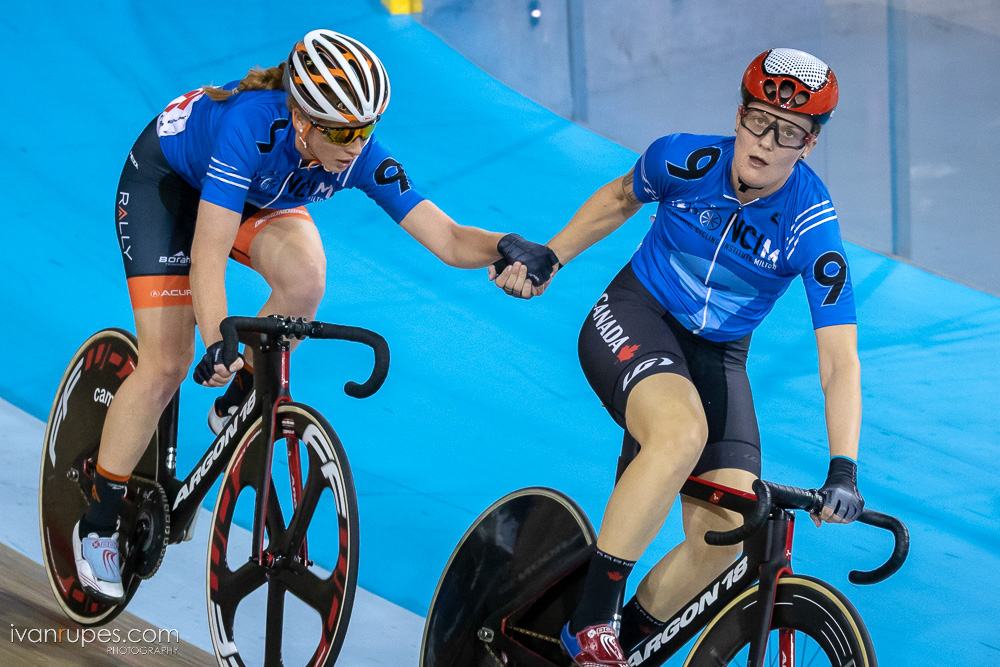 Madison
Barrette, who won the 1000 metre time trial on the first day of competition, admitted to feeling the effects of his effort in later events: "I haven't done the Kilo in seven years, so it was definitely hard! I woke up the next day really tired, but as the day went on, I felt faster and faster, and by the Sprint final I was full gas. It's good to see that the younger generation are coming up, it's motivating."

Kelsey Mitchell, riding for the Juventus team out of Alberta, was a first time Elite champion, winning the Sprint. "It feels amazing; I was fourth in qualifying, so to win was a pretty good feeling. I knew Lauriane's [Genest] top speed was a lot faster than mine, so I just brought the speed up gradually to tire her out, and it worked."

"We had three really good days of competition at the Championships, and it is good to see that the participation numbers are up," said Kris Westwood, Head of Performance Operations at Cycling Canada. "But it's not just the quantity - the quality of competition has improved dramatically. It shows how our track program is raising the level in Canada. It's been great to watch."
Photo Galleries
Results
Track Nationals: Day 1 results
Track Nationals: Day 2 results
Track Nationals: Day 3 results
---
Related Photo Galleries
---