October 18/18 10:25 am - Canada Brings 22 Athletes to Milton Track World Cup

Posted by Editoress on 10/18/18

Cycling Canada is pleased to announce the team that will represent Canada on October 25-28, at Round 2 of the UCI Track World Cup, to take place at the Mattamy Cycling Centre in Milton, Ontario, the home of Canada's high performance program. This will be the second year that Milton will play host to the Track World Cup, and Cycling Canada is fielding a team of 13 athletes on Team Canada, as well as nine development riders on the UCI trade team, 'Pedal 2 the Medal' - [UCI code: PTM].

"We're proud to have the privilege of welcoming the world's best track cyclists back to Canada for the second edition of the Milton World Cup," said Kris Westwood, Head of Performance Operations at Cycling Canada. "With Olympic qualification underway, the level of competition at this year's event is going to be even better than last year, and it's super important for our national team, as this will be the first chance for us to truly gauge our athletes' progression against many of the athletes and teams we will be facing in Tokyo in 2020."

Team Canada's sprint squad of three riders is headed by Pan American champion Hugo Barrette, who will compete in the Men's Sprint and Keirin events. On the women's side, Commonwealth Games athletes Lauriane Genest and Amelia Walsh will both compete in the Sprint and Team Sprint; with Genest also racing in the Keirin. Joel Archambault will compete in the Sprint and Keirin on the PTM squad.

Lauriane Genest

Amelia Walsh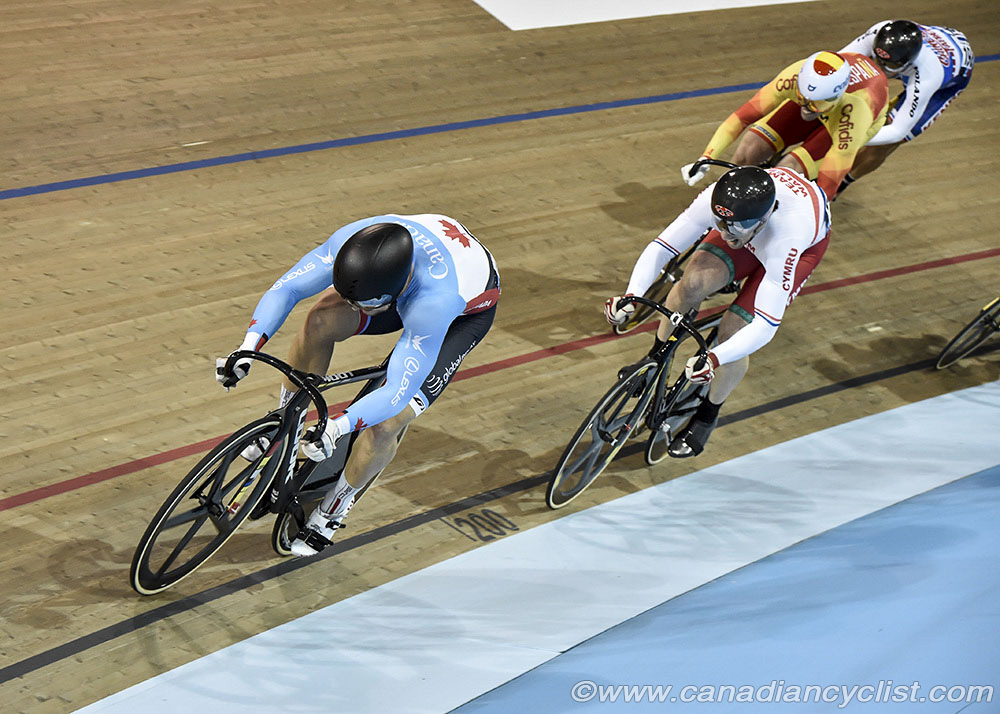 Hugo Barrette
Team Canada's women's endurance squad consists of five athletes, led by Rio Olympic bronze medalist Allison Beveridge. Beveridge will compete in the Omnium, Madison and Scratch events, and is an alternate for the Team Pursuit. Stephanie Roorda will race in the Team Pursuit, Madison and is an Omnium alternate, with three other riders competing on the Team Pursuit squad - Ariane Bonhomme, Annie Foreman-Mackey and Kinley Gibson. The PTM team will consist of Miriam Brouwer (Team Pursuit), Devaney Collier (Team Pursuit, Scratch alternate), Laurie Jussaume (Team Pursuit) and Katherine Maine (Team Pursuit).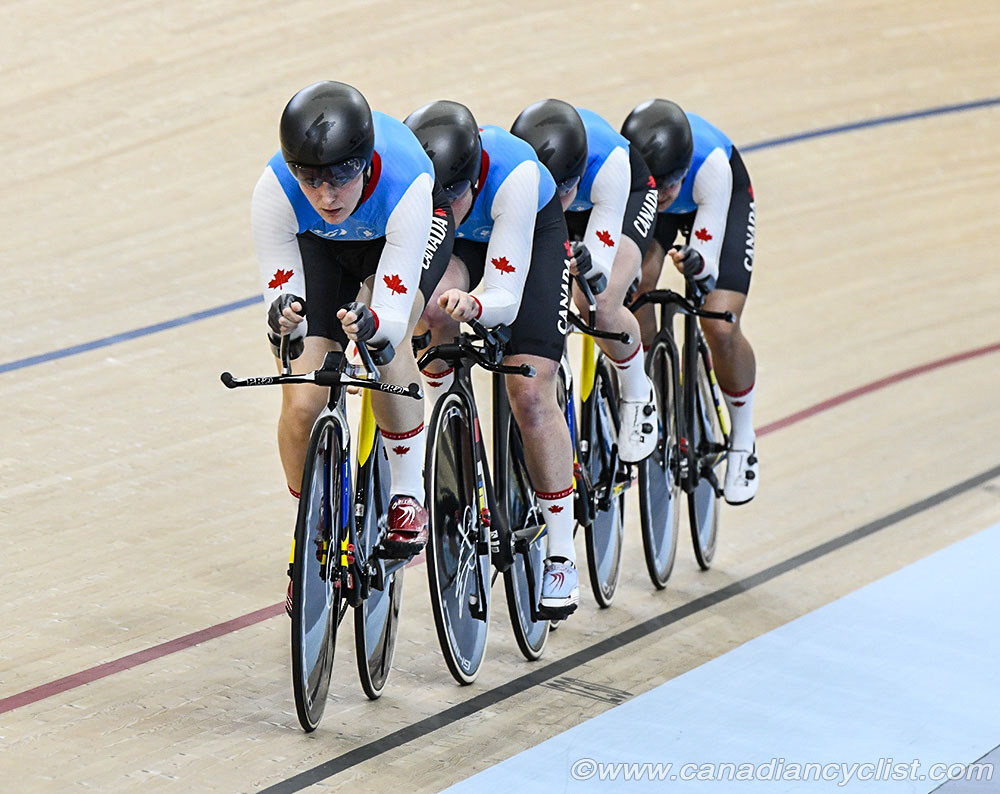 Women Team Pursuit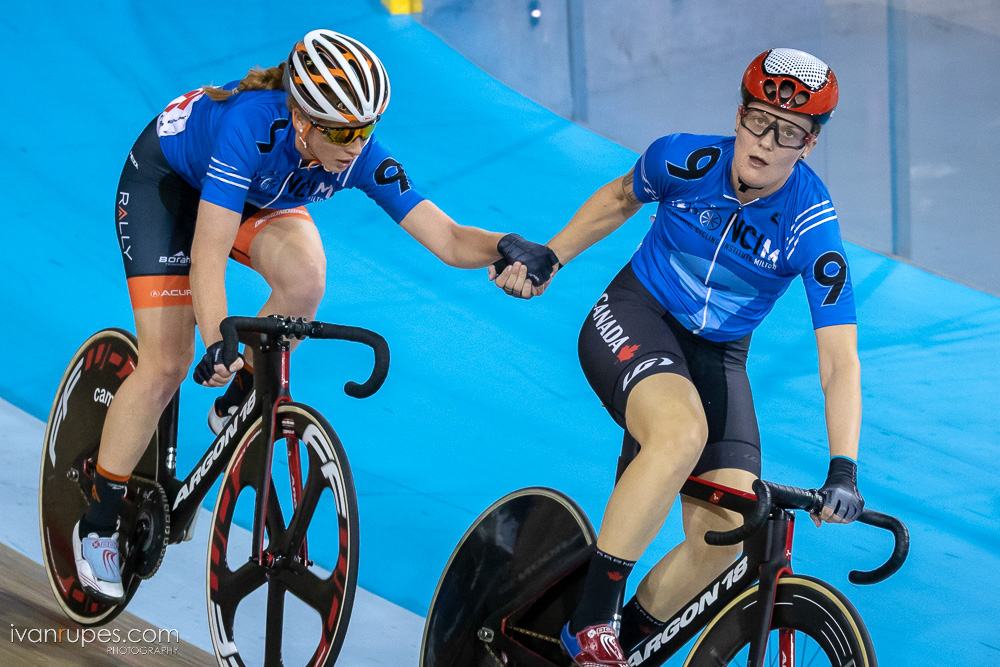 Women's Madison: Allison Beveridge and Steph Roorda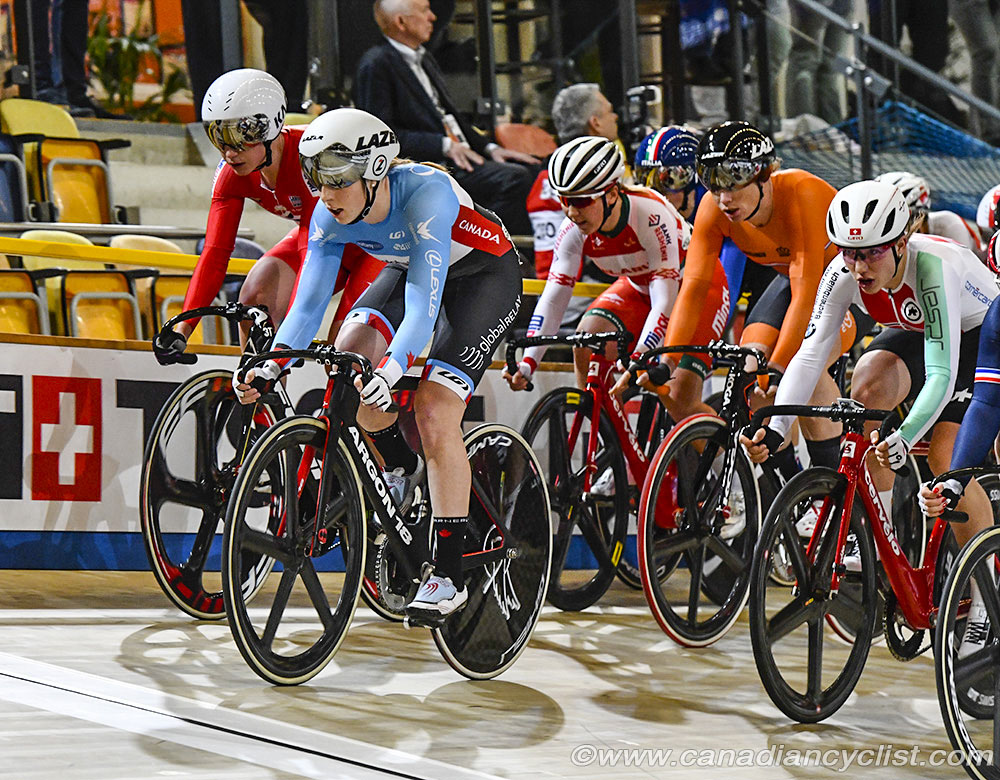 Allison Beveridge, Women's Omnium

"The Milton World Cup will be the second race of our Olympic Qualification period," said Roorda. "Speaking for the team, we are all pretty excited to get things started. The Milton World Cup is an important race to start our season off with. While the main focus for us is later in the season at the World Championships, it is really important to us to have a good performance at home. When we can put it together well in front of the home crowd, that's the best feeling in the world."

The men's endurance team for Team Canada consists of Aidan Caves, Michael Foley, Adam Jamieson and Jay Lamoureux, plus alternate Derek Gee, who will represent Canada at the first round of the World Cup in France, on October 19-21. All riders will compete in the Team Pursuit, with Foley also racing in the Omnium. Team Canada is waiting to see if they will get a spot for men's Madison (if they do it will be Gee and Foley). The PTM team will consist of Evan Burtnik (Team Pursuit, Scratch), Vincent De Haitre (Team Pursuit), Chris Ernst (Team Pursuit) and Tristan Guillemette (Team Pursuit).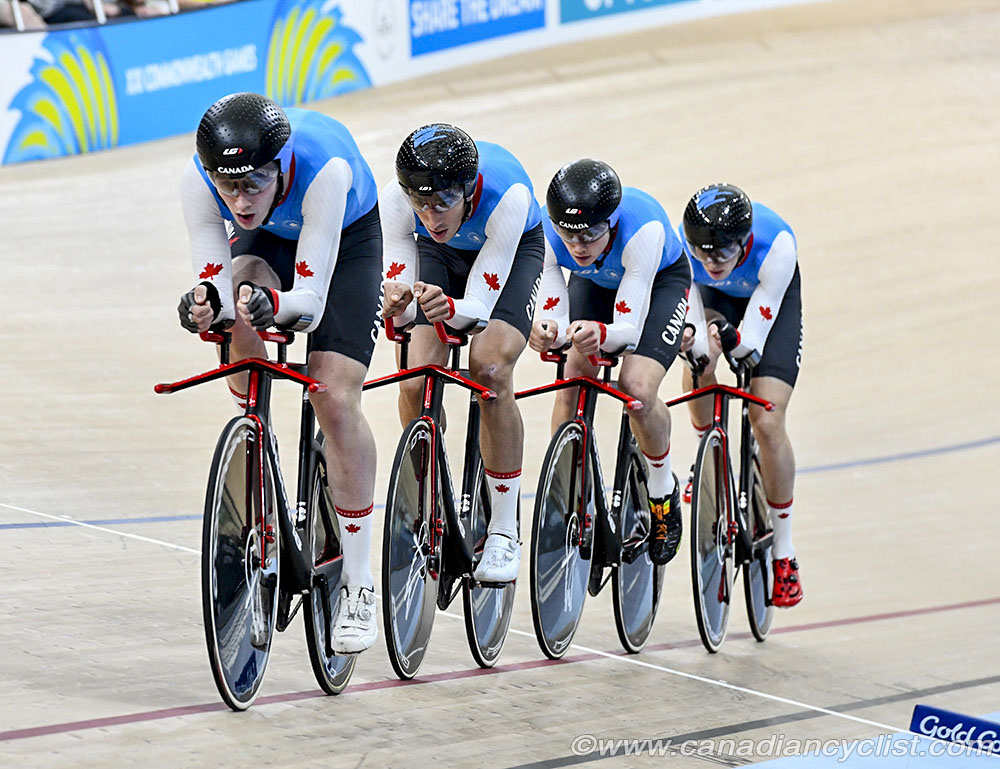 Men Team Pursuit
"We are fortunate to have this event on our home track as we fully embark in the Olympic qualification process," said Jessika Grand Bois, Track Program Manager at Cycling Canada. "Our athletes are excited, and we're happy to also be able to give our NextGen athletes an opportunity to race in front of home crowds thanks to the creation of the PTM trade team."

Team Canada

Sprint
Lauriane Genest - Levis, QC [Sprint, Keirin, Team Sprint]
Amelia Walsh - Ayr, ON [Sprint, Team Sprint]

Hugo Barrette - Iles de la Madeleine, QC [Sprint, Keirin]

Endurance Women
Allison Beveridge - Calgary, AB [Omnium, Madison, Scratch, Team Pursuit (alternate)]
Ariane Bonhomme - Gatineau, QC [Team Pursuit]
Annie Foreman-Mackey - Kingston, ON [Team Pursuit]
Kinley Gibson - Edmonton, AB [Team Pursuit]
Steph Roorda - Vancouver, BC [Madison, Team Pursuit, Omnium (alternate)]

Endurance Men
Aidan Caves - Vancouver, BC [Team Pursuit]
Michael Foley - Milton, ON [Omnium, Team Pursuit]
Derek Gee - Ottawa, ON [Team Pursuit (alternate)]
Adam Jamieson - Barrie, ON [Team Pursuit]
Jay Lamoureux - Victoria, BC [Team Pursuit]


PTM (Pedal 2 the Medal)

Sprint
Joel Archambault - St-Christine, QC [Sprint, Keirin]

Endurance Women
Miriam Brouwer - Burlington, ON [Team Pursuit]
Devaney Collier - Edmonton, AB [Team Pursuit, Scratch (alternate)]
Laurie Jussaume - Contrecoeur, QC [Team Pursuit]
Katherine Maine - Ottawa, ON [Team Pursuit]

Endurance Men
Evan Burtnik - Edmonton, AB [Team Pursuit, Scratch]
Vincent De Haitre - Ottawa, ON [Team Pursuit]
Chris Ernst - Kitchener, ON [Team Pursuit]
Tristan Guillemette - Trois-Rivieres, QC [Team Pursuit]
---
Related Photo Galleries
---