October 20/18 11:42 am - Red Truck Racing Celebrates 25 Years, Announces 2019 Roster

Posted by Editoress on 10/20/18

After a very successful 2018, highlighted by provincial titles and an amazing video from Sugoi (LINK), the team is excited to announce its roster for 2019.

This season we saw Holly Simonson collect the U23 and Elite Women's provincial crit tiles, and Al Murison snagged the jersey for the elite men. Chris McLeod won the U23 men's provincial criterium title as well. We also saw a full women's squad testing the waters of pro racing at the GP Gatineau UCI 1. 1 this summer, where Callie Swan managed to get her hands on a few UCI points.

With such a successful year behind us, we are proud to welcome a few new riders to the team for our 25th season. On the women's side, we welcome Sarah Van Dam, a track phenom who represented Canada at Junior Track Worlds with Riley [Pickrell] in Switzerland this past July. Jasmine Soh is our new American and will be a first year U23 next year. Soh finished third at the Junior National ITT championships in the US, and went on to represent her country at the Road world championships in Innsbruck, Austria (road race and time trial). Last but not least, we look forward to having Brenna Pauly round out the women's squad. She brings local race experience and will be a great mentor to our women. These three will be joining crit champ, Holly Simonson and Callie Swan to make-up our women's team.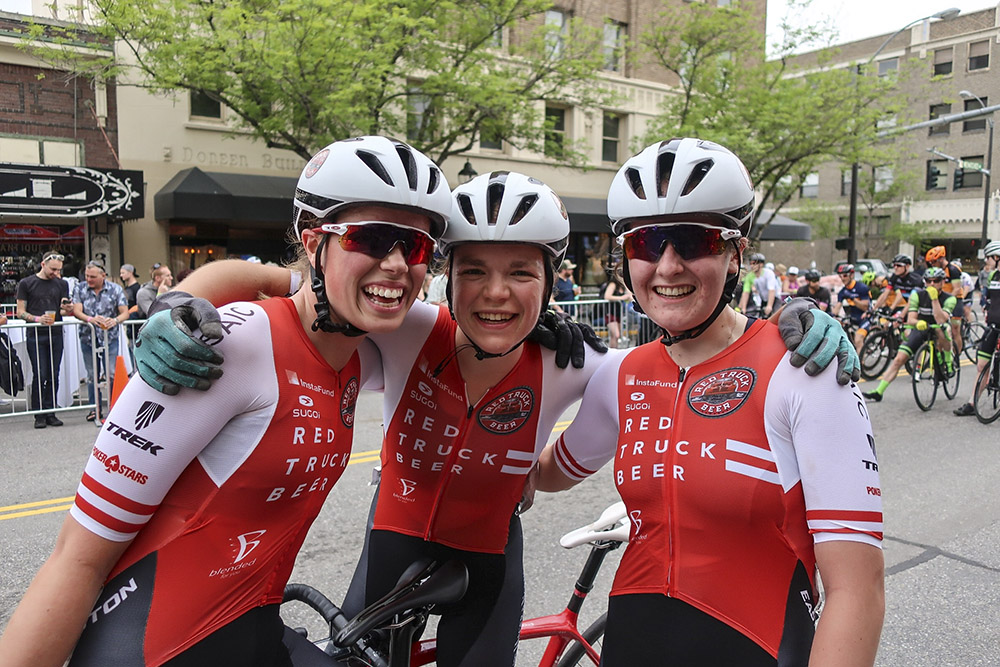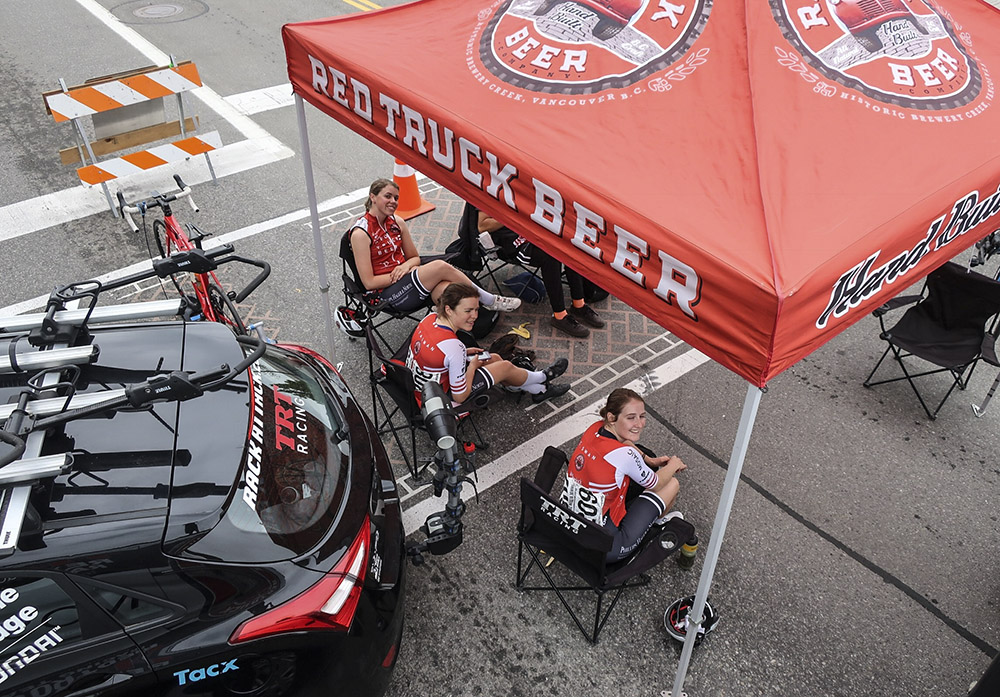 Our youngest male signing is Riley Pickrell. With no need to introduce the Junior sprinting prodigy, Riley will race next year as a second year Junior after cleaning up at the Tour de l'Abitibi and winning Junior Criterium nationals. We look forward to continuing to help prepare him for professional races, which are certainly in his future.

Alex Fraser Mauran and Oliver Evans will round out the men's squad. Alex is a ferocious climber and a force to be reckoned with in the Pacific Northwest. Having won the first stage and finishing second overall at the 2018 Tour de Bloom and winning the the Whistler Gran Fondo, we look forward to what he'll achieve next year. Oliver raced the first part of this season with H&R Block Pro Cycling, before having it end prematurely after a few crashes. He's looking forward to returning to a more localized race calendar, and contributing to the results of young riders such as Riley.

These three are joining provincial crit champs Al Murison and Chris McLeod, as well as Red Truck veterans Brendan Armstrong, Clarke Lind and Kyle Buckosky. The original three will continue as leaders on the road, and Clarke will continue to put the young bucks in their place at our spring training camp. Next year's team is looking good, and we can't wait to get started for the 25th time!

Women
Holly Simonson
Callie Swan
Sarah Van Dam
Brenna Pauly
Jasmine Soh

Men
Clarke Lind
Brendan Armstrong
Alex Murison
Oliver Evans
Kyle Buckosky
Chris McLeod
Alexander Fraser-Maraun
Riley Pickrell



The Home Team - A Salute to Trek Red Truck Racing.
---
Related Photo Galleries
---