January 19/19 11:43 am - Beveridge Wins Silver in Omnium

Posted by Editor on 01/19/19

Canada's Allison Beveridge won her second silver medal in as many days on Saturday, in the women's Omnium at Round 5 of the Track World Cup in Cambridge, New Zealand.

After winning the silver medal on Friday as a member of the Team Pursuit squad, Beveridge was Canada's entry on the four event Omnium less than 24 hours later. She was fourth in the Scratch Race, second in the Tempo and fourth in the Elimination for 106 points, putting her eight points behind Australia's Annette Edmonson going into the final Points Race.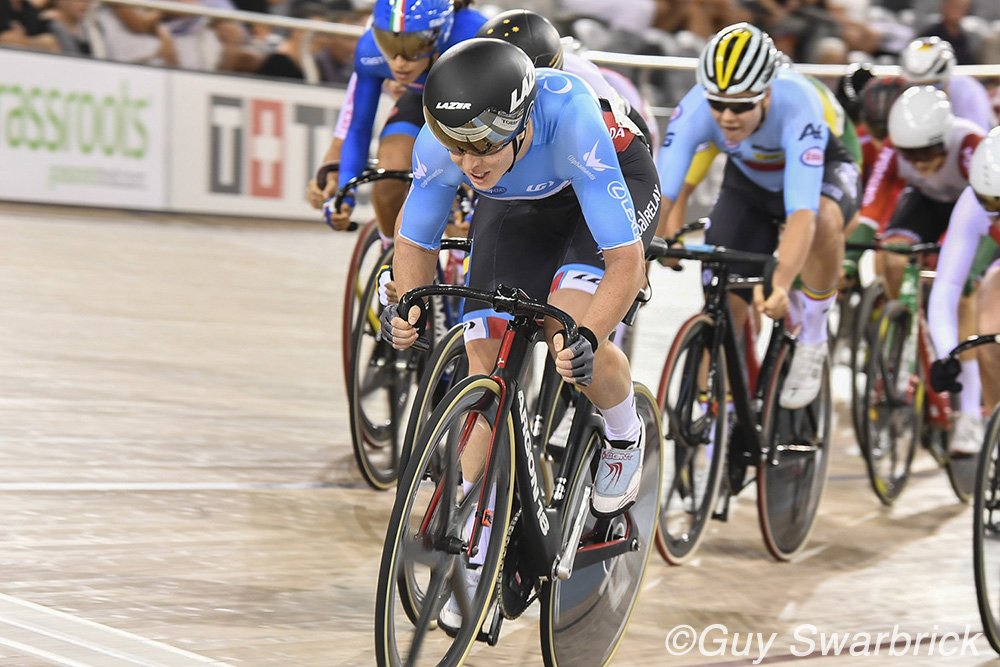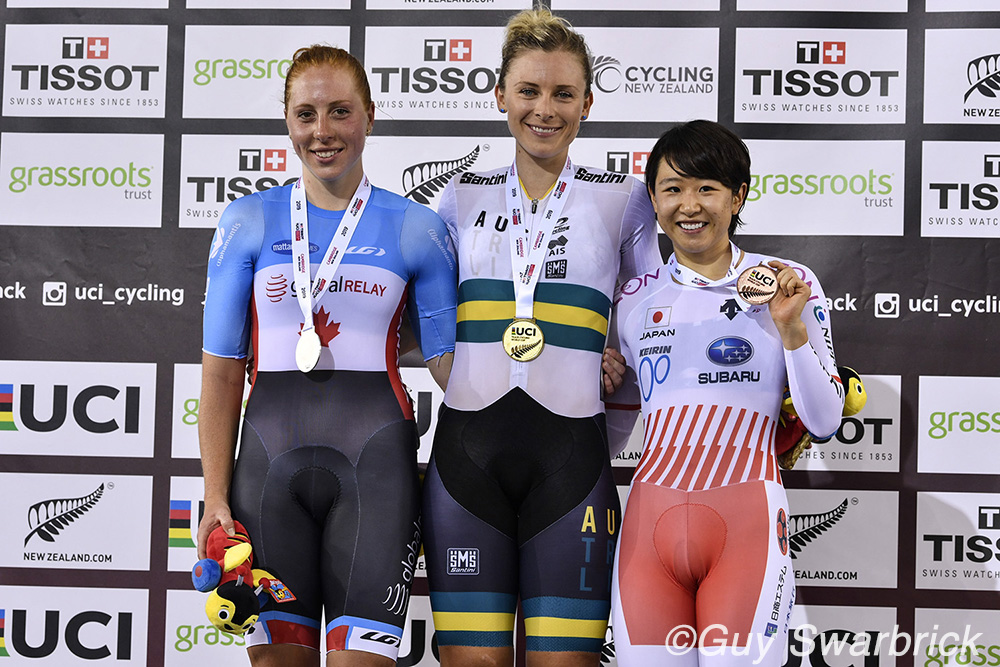 Beveridge and Edmonson dominated the Points Race, both scoring 17 points, with Beveridge beating her rival in the final sprint to win that event. However, Edmonson hung on to win the overall Omnium with 131 points to Beveridge's 123.

"It's been a positive campaign for the WTE [Women's Track Endurance] squad," said Beveridge. "We are showing good progression in the Team Pursuit and for me on a personal level, to now have two podiums in the Omnium this World Cup season I feel I'm starting to get my legs back after a difficult period with a few setbacks and challenges. Really looking forward to the lead up to Worlds!"

In other competition, Hugo Barrette finished sixth in the men's Keirin, while Nick Wammes - racing for the P2M development squad - was knocked out in the Repechage. Lauriane Genest qualified sixth in the women's Sprint but did not advance past the eighth-final round, and Amelia Walsh was knocked out in the 16th-final.

Double Silver for Canada on Opening Day of Track World Cup #5
---
Related Photo Galleries
---