January 24/19 7:46 am - RBC Training Ground Launches 4th Annual Talent Search

Posted by Editoress on 01/24/19

RBC Training Ground, a program developed in partnership with the Canadian Olympic Committee (COC), Canadian Olympic Foundation, CBC Sports, and the Canadian Olympic and Paralympic Sport Institute Network (COPSIN), continues to enhance its search for Canada's future Olympians.

Entering its fourth year, the RBC Training Ground program is a nation-wide talent identification and athlete-funding program dedicated to finding and supporting the next generation of Canadian Olympians. To date, the program has tested over 5,500 athletes at 71 free local events in 35 different communities across 10 provinces.

Cycling has benefited with three current members of the national team coming through the RBC program - sprint team members Lauriane Genest, Kelsey Mitchell and Je'Land Sydney. There are currently other athletes working with provincial programs.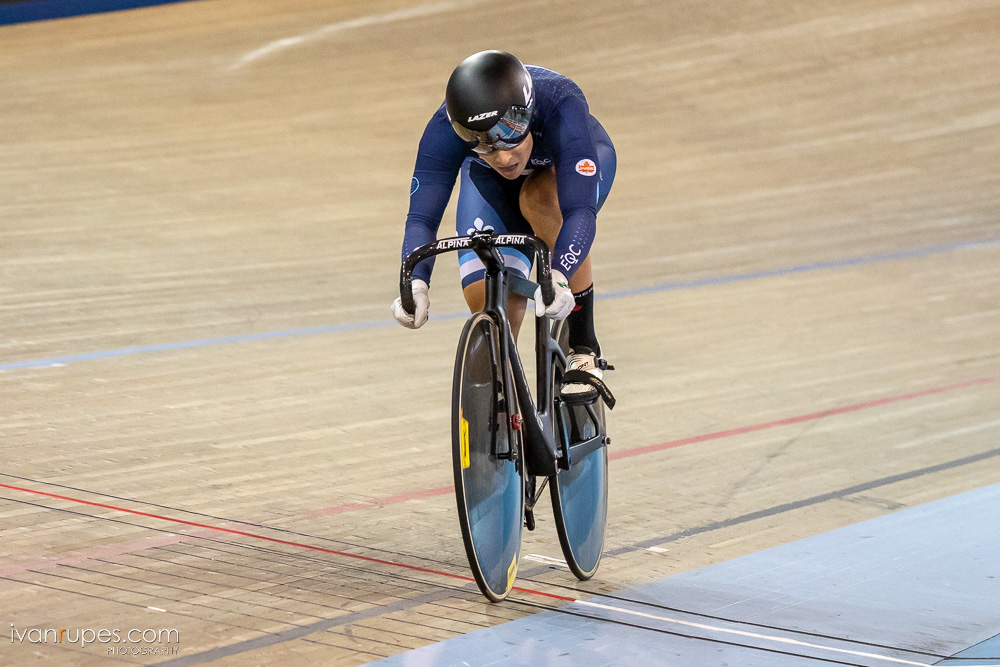 Lauriane Genest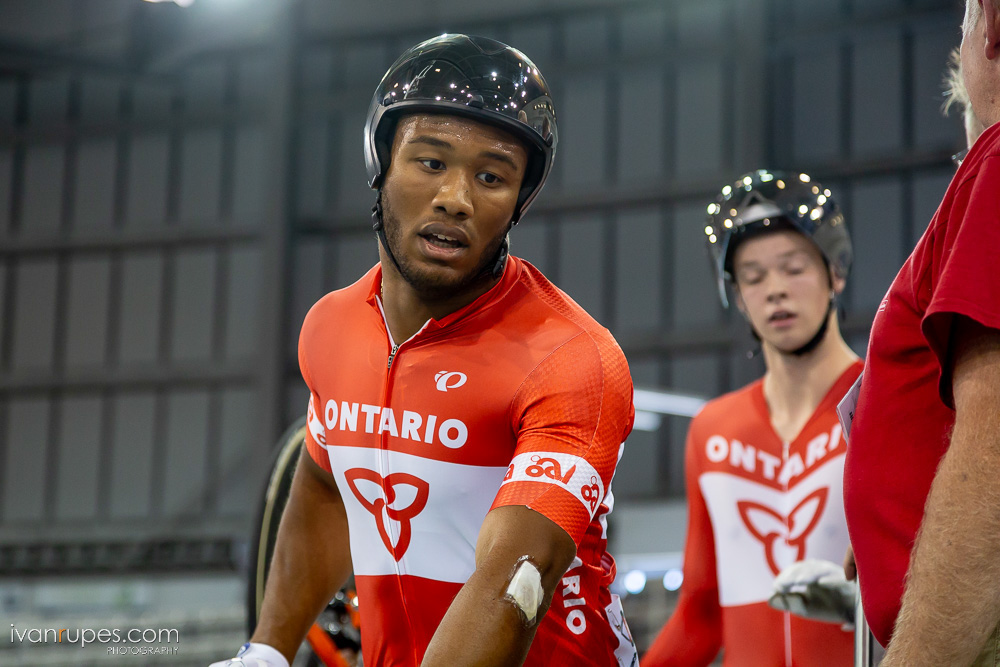 Je'land Sydney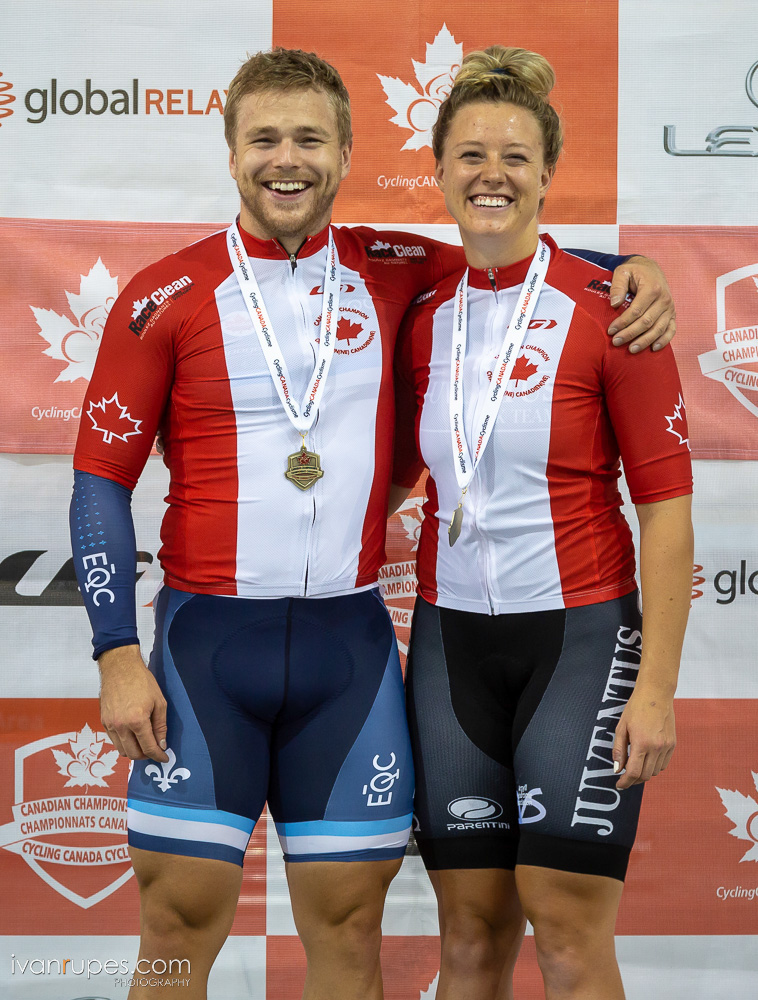 Kelsey Mitchell ( right)


"The RBC Training Grounds program provides a platform through which we were (and are) able to further increase depth in to the national sprint pool," said Jesse Korf, Pathway Development Manager at Cycling Canada. "As such, it has paid great dividends; enriching our talent pool for elite female sprinters in particular. In addition, it provides a platform for us to find physically gifted young athletes that we link with our provincial partners, setting them up for future success"

In 2019, RBC Training Ground is excited to announce the first-ever National Final, hosted in Calgary, Alberta. This national event will bring together the top 100 high-potential athletes from across the country to compete for funding and consideration from Canada's National Sport Organizations (NSOs). Based on the National Final results, and sport-specific testing results, up to 30 high-performing athletes will be selected as RBC Future Olympians - receiving funding and resources to pursue their Olympic dreams.

RBC Training Ground will also add seven new qualifier locations to the lineup, including a premier event in the Yukon. The national search will visit 34 Canadian communities overall - giving even more young Canadian athletes the opportunity to explore their Olympic potential.

Quick Facts:

• RBC Training Ground is open to Canadian athletes between the ages of 14-25;
• The 2019 Training Ground season will kick off on Sunday, February 3rd in Halifax, Nova Scotia;
• RBC Training Ground's first-ever National Final event will take place in September 2019 in Calgary, Alberta;
• Seven new qualifier locations include: Waterloo, Ontario; Trois-Rivières, Quebec; Regina, Saskatchewan; Thompson, Manitoba; Fort McMurray, Alberta; Boucherville, Quebec; and Whitehorse, Yukon;
• Since 2016, RBC Training Ground has tested over 5,500 elite young athletes across the country, identifying 600 high-potential athletes;
• Since the program's inception, more than $1.3M in funding has been provided to 87 RBC Future Olympians to help support their Olympic dreams;
• Participating NSOs include: Athletics Canada, Freestyle Canada, Canada Snowboard, Speed Skating Canada, Cycling Canada, Rowing Canada, Rugby Canada, and Canoe Kayak Canada.

"At RBC, we proudly support Canadian Olympic athletes at every stage of their careers," said Mary DePaoli, Executive Vice-President and Chief Marketing Officer, RBC. "The talent pool of Canadian athletes with Olympic potential continues to grow, and through RBC Training Ground we are able to tap into, build, and support this talent. With a new National Final and seven new qualifying locations - including our first Northern event in the Yukon - 2019 is going to be another great year for this program."

Kurt Innes, National Technical Lead, COPSI Network, and former member of the Canadian cycling team, said "The most exciting aspect of the RBC Training Ground program is that we are seeing athletes emerging as national and international performers in sports that some of them would not have considered if it were not for RBC Training Ground. The strength of collaboration across the eight partner NSOs, and the Canadian Sport Institute Network, has definitely been enhanced through this program, creating a much more aligned sport system in Canada."

Registration and event information for all local RBC Training Ground events is available at RBCTrainingGround.ca.
---
Related Photo Galleries
---