February 13/19 14:24 pm - Registration Opens for Bear Mountain Bike Festival

Posted by Editoress on 02/13/19

Online registration is now open for the third annual Bear Mountain Bike Festival presented by the City of Langford and Tourism Victoria, on March 30-31. This year's Festival will bring world-class cross-country mountain bike racing to the Bear Mountain Resort Area of Langford, BC, with the opening round of the 2019 Canada Cup series. The event will also feature Enduro racing for mountain bikers of all ages and abilities, as well as special activities for kids. Top industry brands will showcase new products including e-Bikes that will be available for demonstration.

www.victoriabikerace.com/bear-mountain

The highlight event of the festival will continue to be the UCI C1 Canada Cup MTB Race powered by Powerade on March 30th, featuring two-time World Champion and 2016 Rio Olympic bronze medalist Catharine Pendrel (Clif Pro Team). With the Olympics only 17 months away, many athletes will be looking to position themselves in the selection pool to make Team Canada.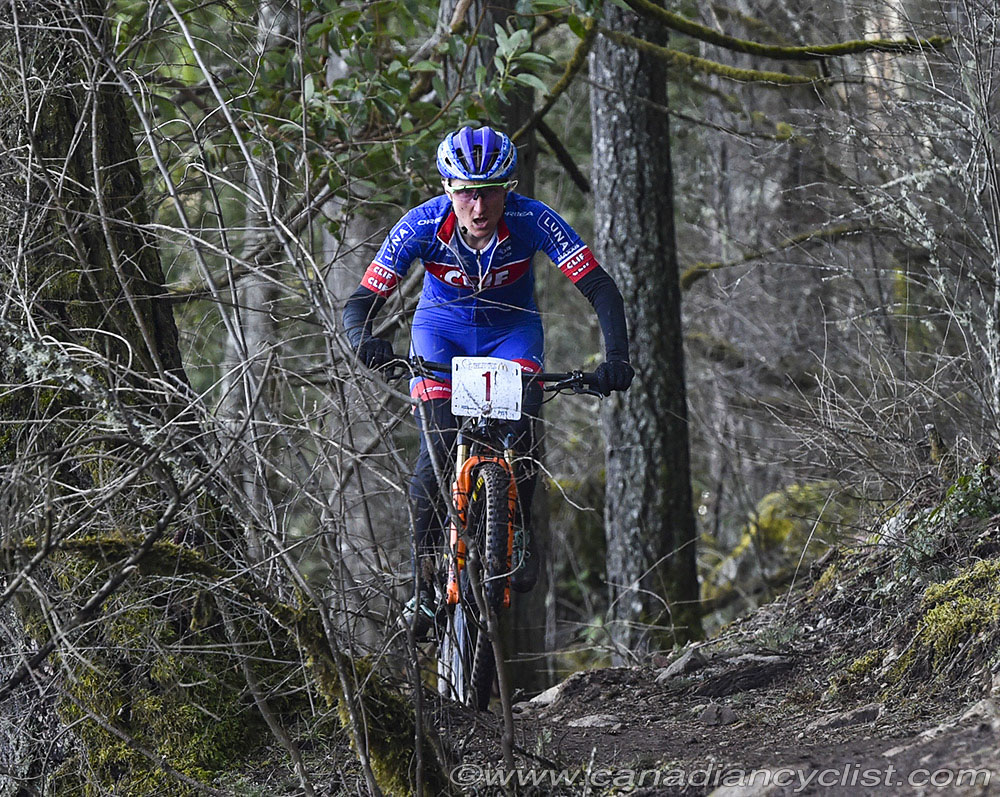 Catharine Pendrel
As the two-time defending Bear Mountain Canada Cup event champion, Pendrel is eager to get the racing started after a challenging 2018 season due to injury. "I always look forward to the Bear Mountain Canada Cup. It's an excellent chance to test our early season form on a really fun track," said Pendrel. "It is now extra special, as it is one of the few chances I get to race alongside my Pendrel Racing Development team."

Launched in 2018, Pendrel Racing is a new development platform for young up-and-coming MTB racers who seek to become future Olympians of their own. "This year look out for Emilly Johnston from Cumberland in the Junior women's field and Victoria residents Elyse Nieuwold and Emily Unterberger in Elite Women," says Pendrel. "There is also Holden Jones of Squamish, who after winning the Junior category last year at Bear, will make his first U23 appearance this year."

Another race favorite is reigning Canadian national champion Emily Batty (Trek Factory Racing), who finished the 2018 season with a bronze medal at the World Mountain Bike Championships and third overall in the World Cup rankings. She will be looking to improve on her fourth place in last year's Bear Mountain Canada Cup.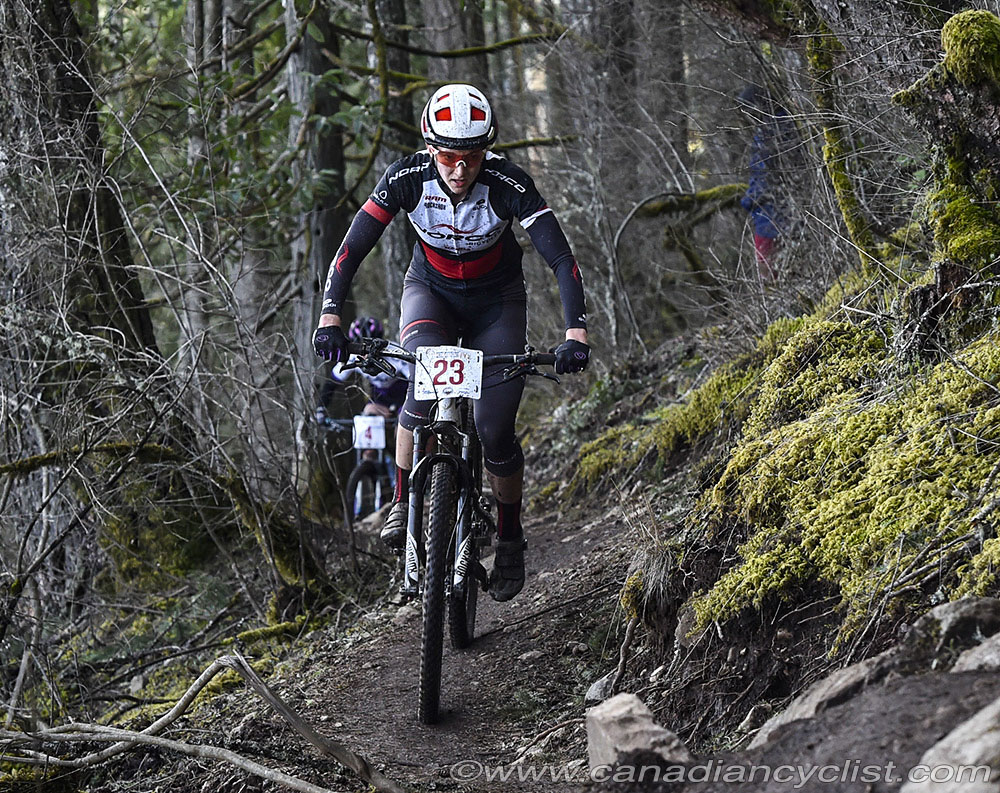 Haley Smith
Norco Factory's Haley Smith surprised at Bear Mountain in 2018 with second overall, and was also impressive in her international results with bronze medal at the Commonwealth Games, sixth at the World Championships and top-tens at World Cups. This season, she already has four wins under her belt in European racing. "Victoria is a special place for me, as it's where I went when I first moved away from to home to pursue my dream of becoming a professional mountain biker," said Smith. "Getting to have a race there, at my home-away-from-home, is a great feeling. Plus, it's a unique experience getting to race outside in Canada that early in the year - and is an important preparatory step for our early season race campaigns."

In the Elite Men's race, defending champion Andrew L'Esperance from Norco Factory Racing will face a tough men's field, including the likes of Leandre Bouchard (BH-Suntour KMC), national champion Peter Disera (Norco Factory), Felix Burke (Rocky Mountain), and Sean Fincham (Norco Factory). L'Esperance explains his modest expectations with some philosophical reflection: "Of course, the Canada Cup will play into my season to build experience and earn valuable UCI points. Above all, my goal is to enjoy this experience of riding and racing my bike and all the great things that go along with this journey."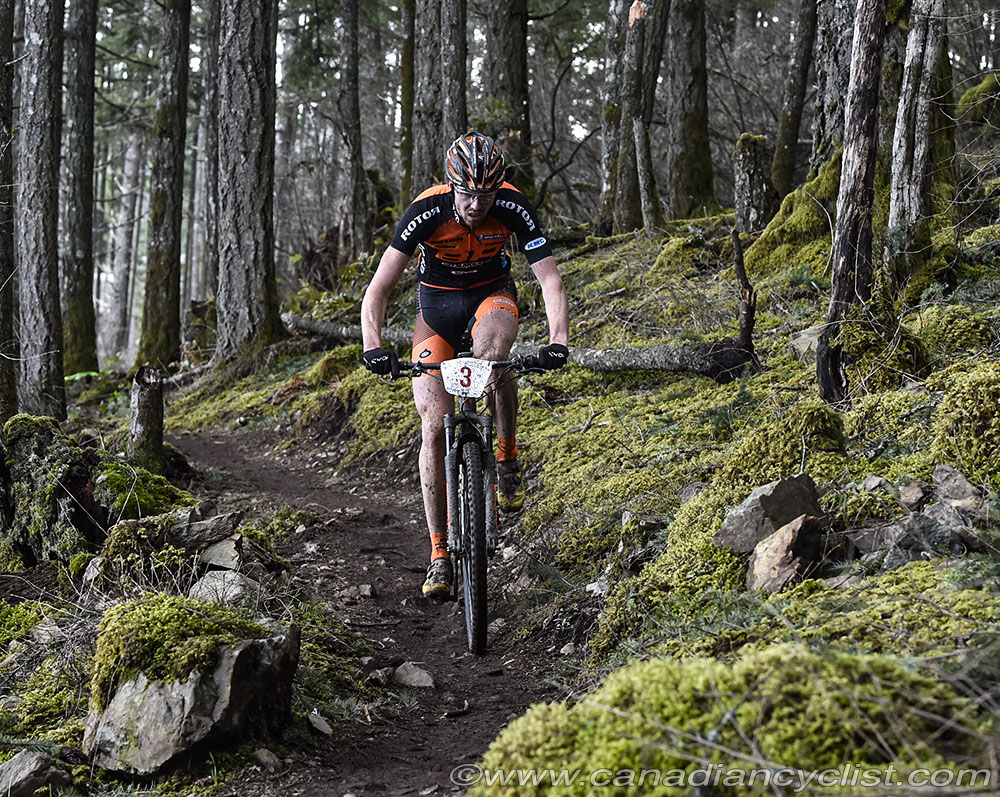 Leandre Bouchard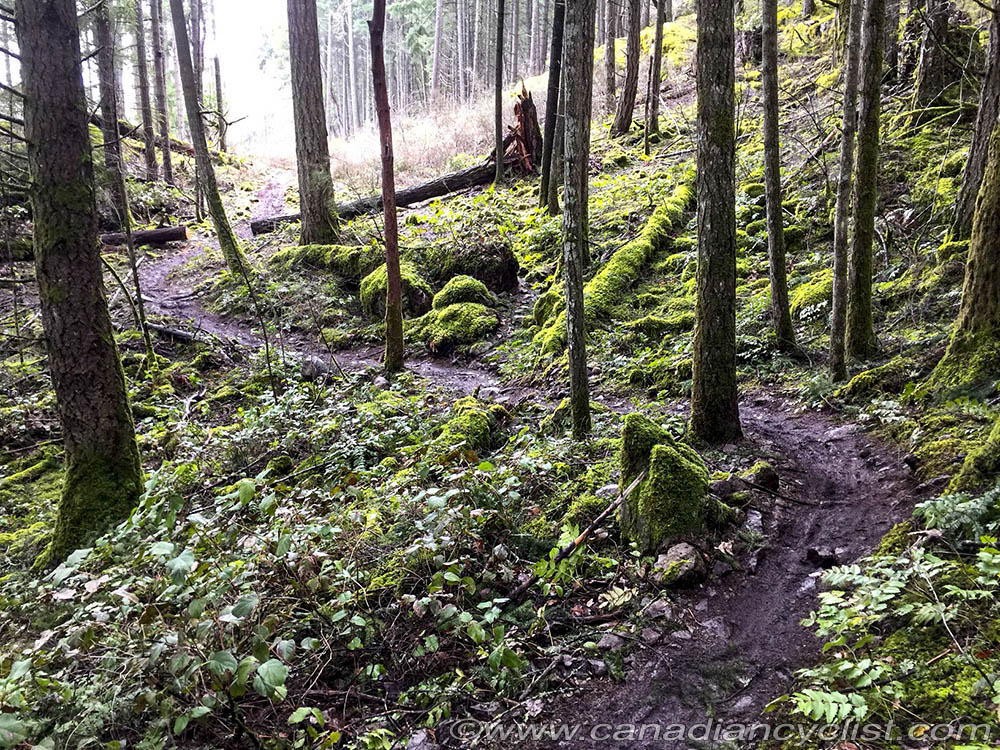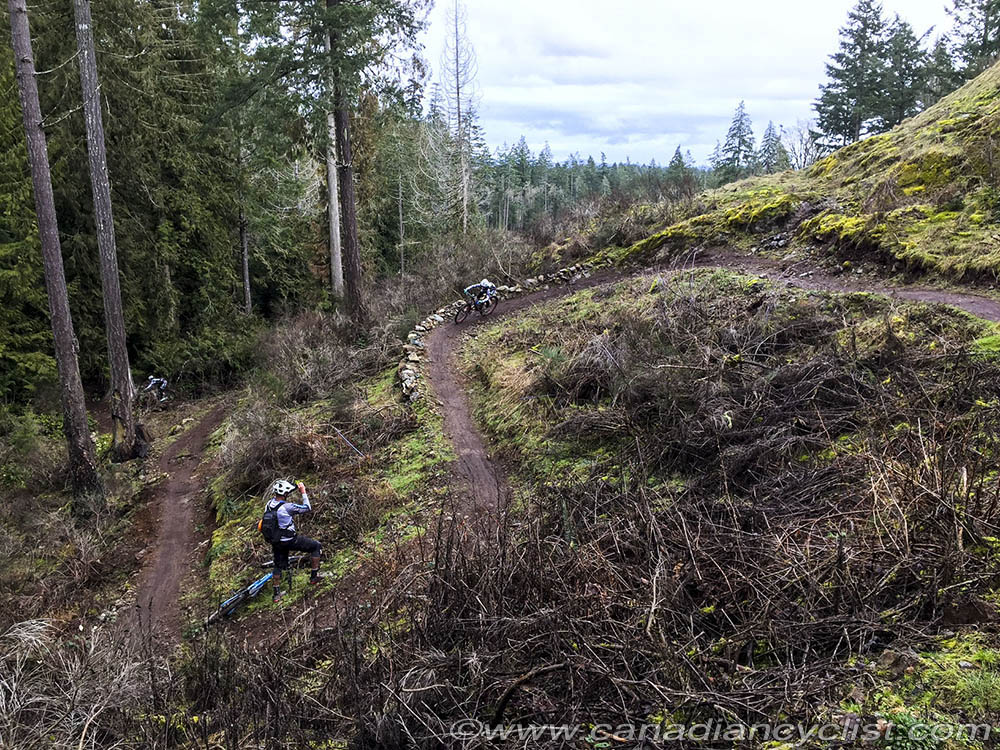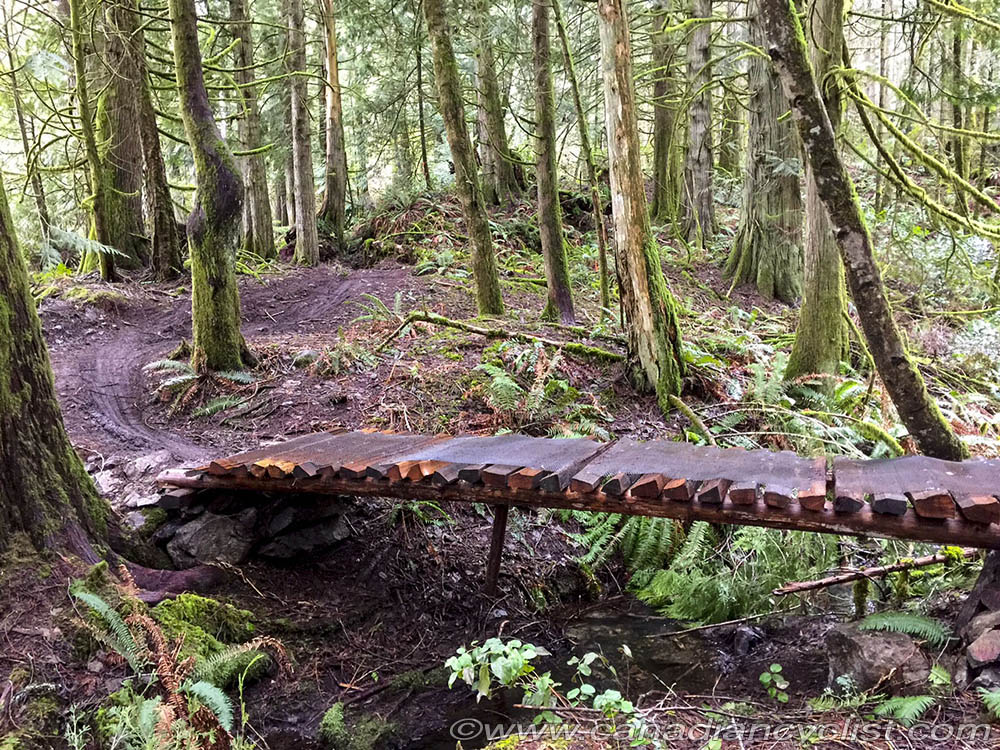 BC single track
Recreational cyclists and enthusiasts of all ages will also have the opportunity to race on the same Canada Cup Course as part of the Bear Mountain XC Challenge on March 30th.

On Sunday, March 31st, the Russ Hay's BC Cup XC Short Track Race will take center stage. The event will be a 20-minute race for each race category, and will take place on a fast one kilometre course. Lap prizes will be awarded to heighten the excitement and keep the race pace high.

There will be race categories for beginner, intermediate, expert, masters, and youth cyclists. In addition, a new 4-person relay team event will offer a fun and exciting element that will bring out friends and co-workers.

Enduro racers and enthusiasts will hit the trails for the Rocky Mountain Enduro presented by Marty's Mountain Cycles. New for this year will be an improved single track line on Skirt Mountain, in addition to the tried-and-true Bear Mountain's Flow Trail and Chainsaw Trail. The event will kick off the Island Cup Enduro Racing Series and attract participants from across BC.

The weekend would not be complete without something special for the kids. The Oak Bay Bikes Westshore Kids Bike Day invites families with kids ages 6-10 to take part in some fun skills training with former Canada Cup champion and certified coach, Adam Walker from the Cycling Co. Kids will learn the basics of mountain bike riding, try their skills on the obstacle course, and obtain free snacks and prizes as a reward. Entry is free and is capped at 150 kids.

Saturday, March 30th
• Canada Cup MTB p/b Powerade (UCI C1 MTB)
• Bear Mountain XC Challenge (Individual and Team Relay)
• Bike Expo
• Food Concession

Sunday March 31st
• Russ Hay's BC Cup XC Short Track
• Rocky Mountain Enduro p/b Marty's Mountain Cycle Island Cup Enduro #1
• Oak Bay Bikes Kids Bike Day
• Bike Expo
• Food Concession

About the trails at Bear Mountain
The Bear Mountain Bike Park, home to the Canadian National Mountain Bike Team, consists of over ten kilometres of west coast inspired single track and flow trails. Built over the past two years in collaboration with the Nature Trail Society, the park is open to all ages and abilities.

www.victoriabikerace.com/bear-mountain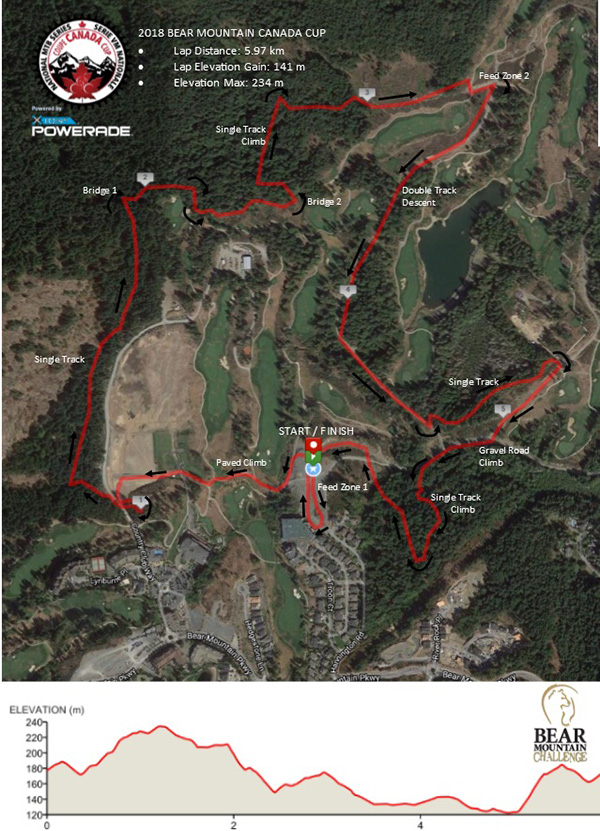 ---
Related Photo Galleries
---