February 14/19 10:16 am - Canada Announces Track World Championship Team

Posted by Editoress on 02/14/19

Canada will be represented by a strong team of 13 athletes at the UCI Track Cycling World Championships in Pruszkow, Poland. Competition will take place over five days, from February 27th to March 3rd. This will be the first track world championships to take place during the qualifying period for the 2020 Tokyo Olympic Games.

The team will consist of five riders for each of the women's and men's endurance events, and three sprinters. Six women and seven men have been named to the team.

"The 2019 Track Worlds in Pruszkow, Poland, will give us our first real idea of where we stand internationally as we ramp up for Tokyo 2020," says Kris Westwood, High Performance Director at Cycling Canada. "This will be the first time since the Rio Olympics that each nation comes to the line with part or all of their A squad at the same event. Given our performances at our targeted World Cups, we're confident we'll be in the mix."

The women's endurance team includes two members of Canada's Rio Olympic bronze medal squad - Allison Beveridge and Georgia Simmerling. Both will compete in the Team Pursuit, joined by Ariane Bonhomme, Annie Foreman-Mackey and Kinley Gibson. Beveridge will also compete in the Omnium and Madison (where she will be joined by Gibson). Foreman-Mackey will also race in the Individual Pursuit, an event in which she is a former world championship silver medalist.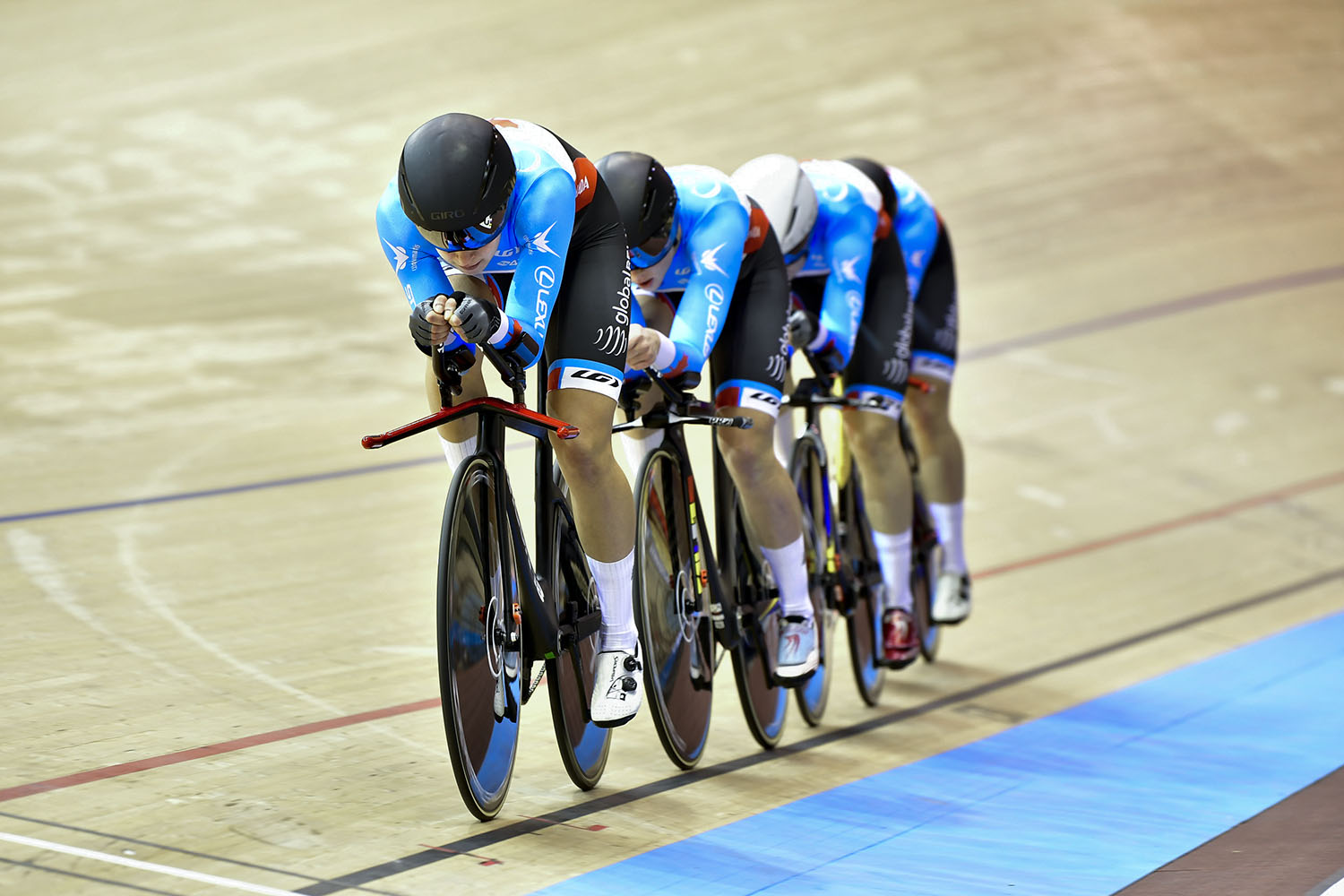 The men's endurance squad is coming off its best World Cup season ever, having broken the Team Pursuit national record multiple times, and winning World Cup medals. All five riders will compete in the Team Pursuit, with national champion Derek Gee also competing in the Omnium.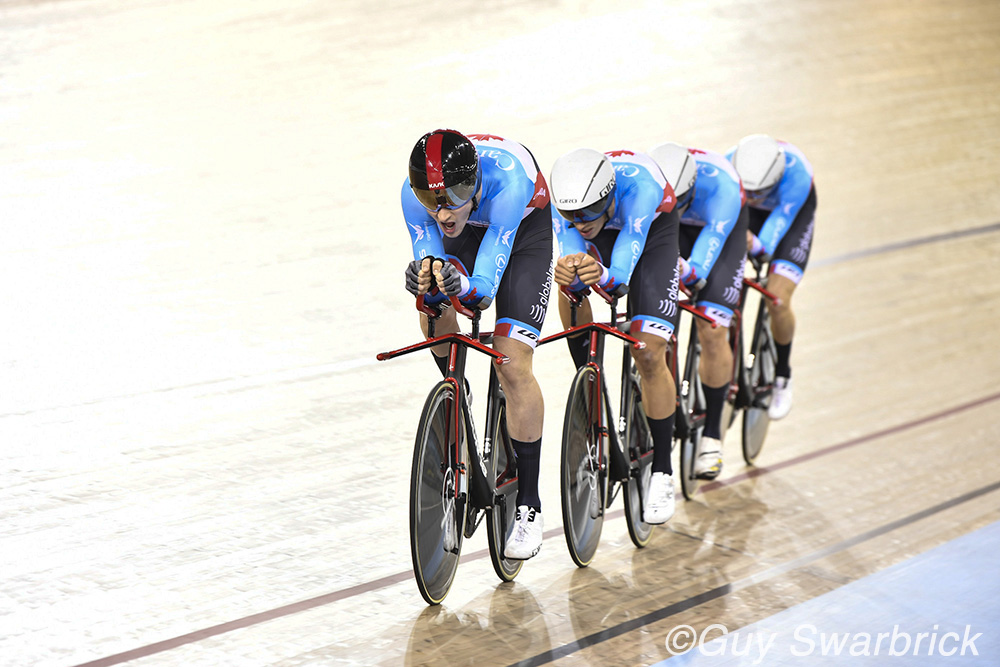 "Our women's Team Pursuit team is just hitting their stride, and set one of the fastest times anyone has done this year in New Zealand [World Cup]," said Westwood. "Our men's squad continues to progress at an impressive rate - we're now just the fifth nation in history to ride faster than 3:53."

Note: The other nations to ride faster than 3:53 in men's Team Pursuit are Australia, Great Britain, New Zealand and Denmark.

The three rider sprint squad is led by Hugo Barrette, a silver medalist in World Cup competition this season. He will be joined on the men's side by development rider Joel Archambault, and by the lone women's entrant, Lauriane Genest, who is having a breakthrough 12 months, finishing fourth in her first ever international competition at the Commonwealth Games, last April. All three riders will compete in both the Keirin and Sprint events.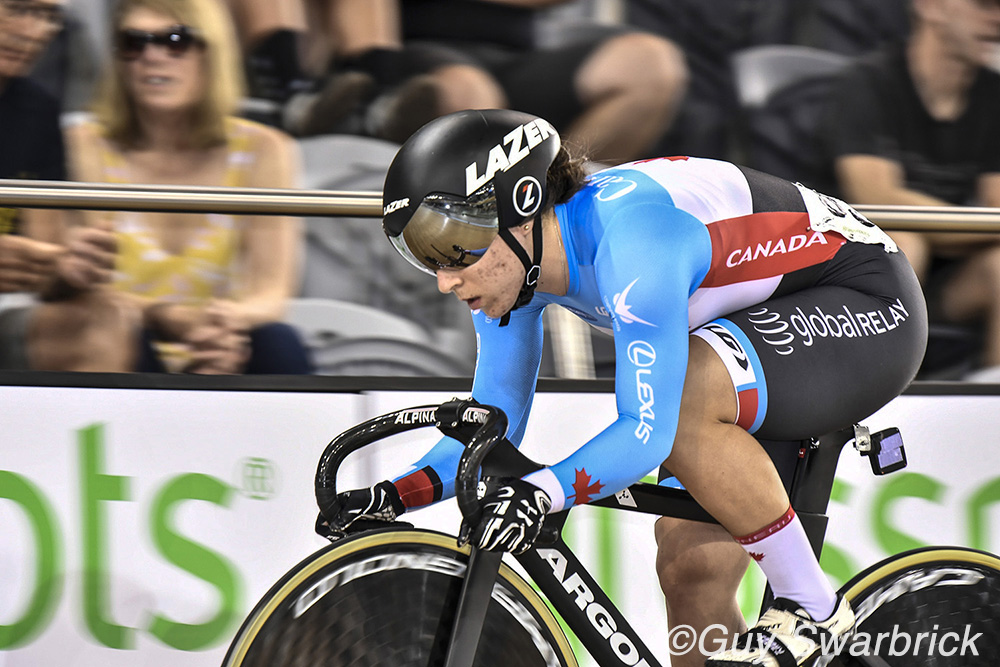 Lauriane Genest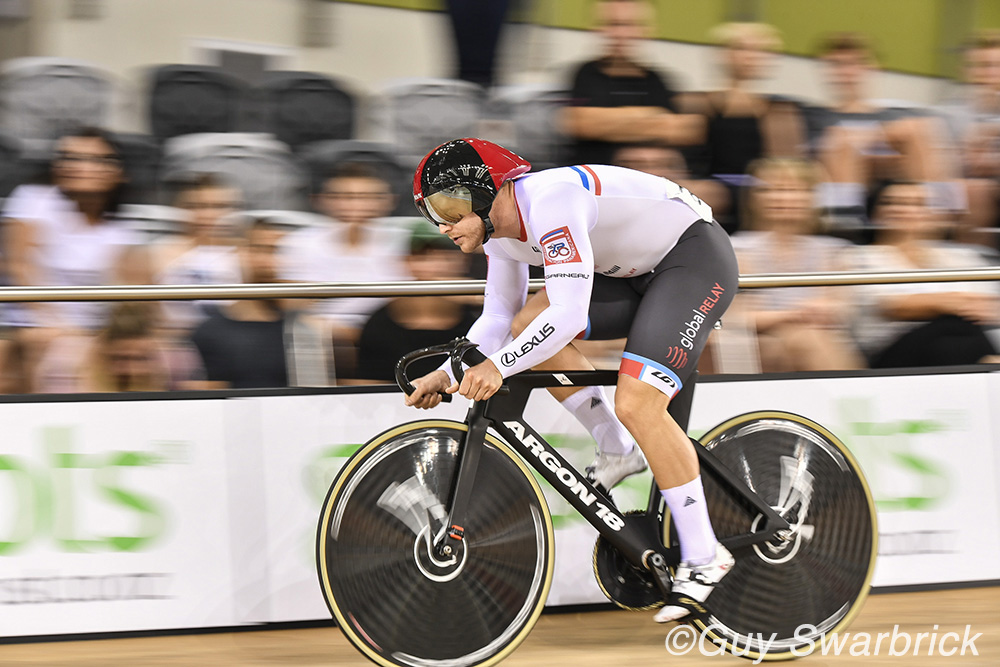 Hugo Barrette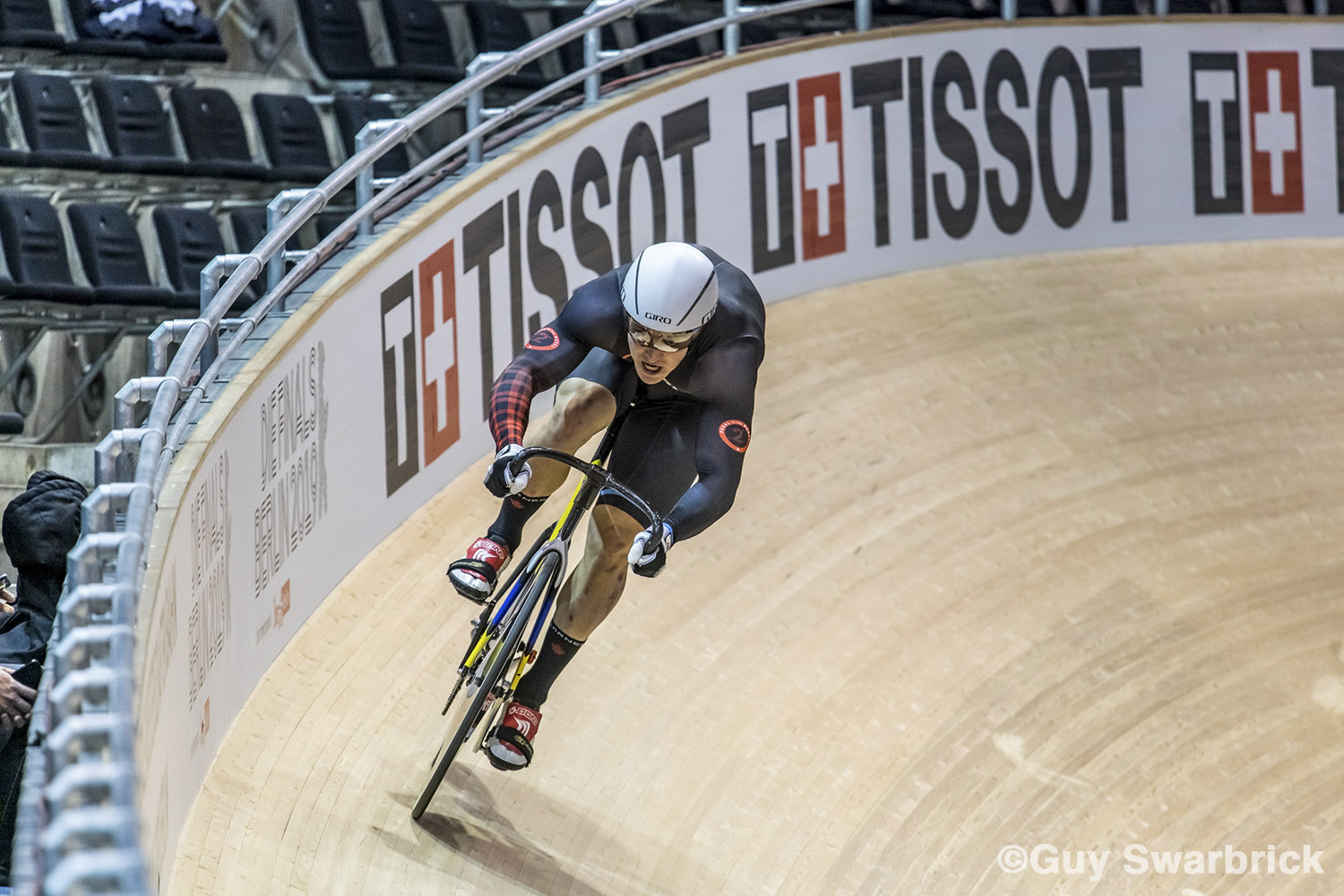 Joel Archambault
"Hugo Barrette is sprinting more consistently than ever, and Lauriane Genest is just beginning to reach her world-class potential in the women's sprint events."
Women's Endurance
Allison Beveridge - Calgary, AB [Team Pursuit, Omnium, Madison]
Ariane Bonhomme - Gatineau, QC [Team Pursuit]
Annie Foreman-Mackey - Kingston, ON [Team Pursuit, Individual Pursuit]
Kinley Gibson - Edmonton, AB [Team Pursuit, Madison]
Georgia Simmerling - Vancouver, BC [Team Pursuit]

Women's Sprint
Lauriane Genest - Levis, QC [Sprint, Keirin]

Men's Endurance
Aidan Caves - Vancouver, BC [Team Pursuit]
Michael Foley - Milton, ON [Team Pursuit]
Derek Gee - Ottawa, ON [Team Pursuit, Omnium]
Adam Jamieson - Barrie, ON [Team Pursuit]
Jay Lamoureux - Victoria, BC [Team Pursuit]

Men's Sprint
Joel Archambault - St-Christine, QC [Sprint, Keirin]
Hugo Barrette - Iles de la Madeleine, QC [Sprint, Keirin]

---
Related Photo Galleries
---