February 17/19 11:33 am - Where Are They - Who are Canadian MTBers Riding for in 2019?

Posted by Editoress on 02/17/19

As is usually the case at this time of year, every few days we are receiving team rosters for the upcoming season. We have published a number of them (and will continue to do so), but we thought it would be helpful to put together a comprehensive listing of which kits Canadian off-road riders will be wearing this year. We should note that these are riders on UCI registered teams; the list of teams registered at the domestic level with Cycling Canada has not yet been released.

There are three of Canada's top pros who are not listed on teams - Catharine Pendrel, Sandra Walter and Raphael Gagne. Pendrel's Clif Pro Team is changing its focus to domestic [U.S.] racing; Pendrel will remain with them, but will be supported by Team Canada at World Cups. Sandra Walter remains with Liv Canada - where she is a brand ambassador - although she will race some international events with Team Canada.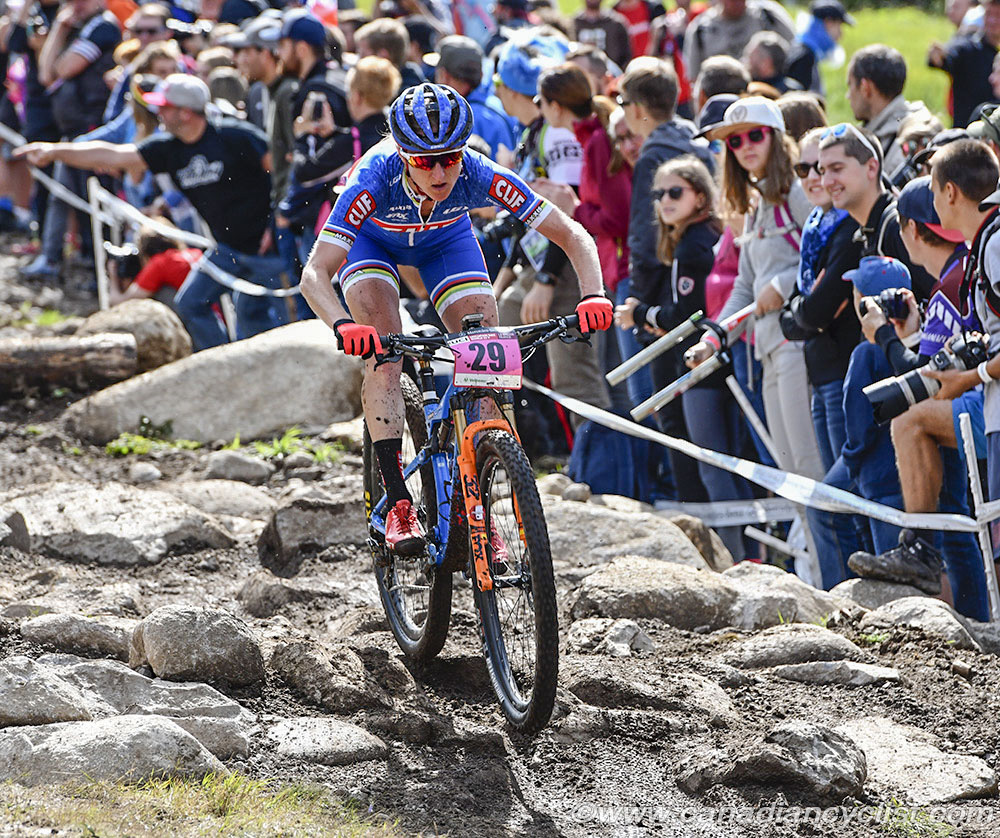 Catharine Pendrel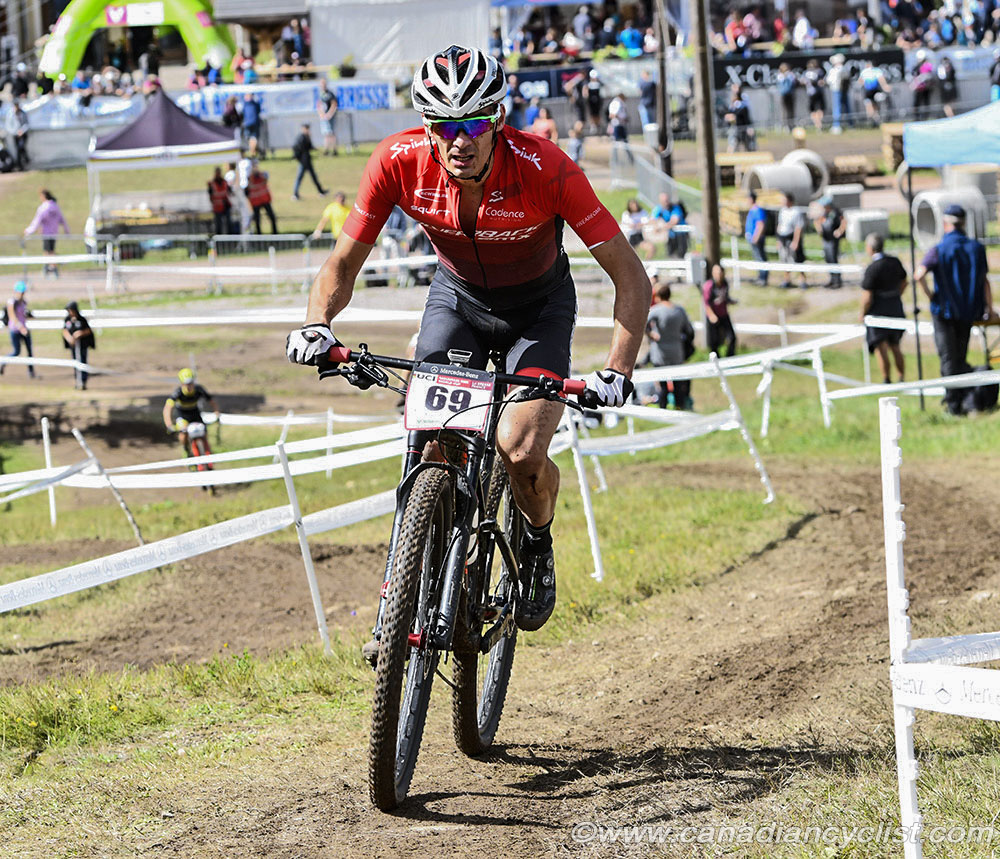 Raphael Gagne
Gagne is contracted to ride with OMX Pro Team through 2020, however, the team announced a few days ago that they will cease operations at the end of February after they lost their sponsor, unless they can find a replacement. Gagne, who is currently racing in Greece at the Salamina series of early season races, told us by e-mail: "I have a contract until end of 2020 with OMX, but unfortunately they cannot find a bike sponsor so far, so I will need to build my team or find a team."

Canyon Factory Downhill Team

Mark Wallace returns to the squad, and national men's champion Magnus Manson moves up to the factory team for 2019. [See Canyon DH Team Announces 2019 Roster with Two Canadians]

Kona Factory Team

2017 Downhill world champion Miranda Miller has left Specialized to join Kona, where she is expected to focus more on Enduro. The other Canadian on the team is Anthony Poulson.

Norco Factory Team

Norco has combined its XC and DH teams for the first time. The more internationally based DH team has two Canadians on the squad - Henry Fitzgerald and 2018 Worlds bronze medalist Elliot Jamieson. The XC team has expanded steadily to become a world-class squad. Returning riders are Haley Smith and the Disera brothers - national men's champion Peter and brother Quinton. New for 2019 are Andrew L'Esperance and U23 men's champion Sean Fincham, who come from the Norco-sponsored Forward Racing team. [See Norco Announces 2019 Factory XC Team]

Pivot Cycles - OTE

Pivot Cycles - OTE made a big signing over the winter, with 2016 Olympian Leandre Bouchard joining them after two years with the French team KMC-Ekoi-Orbea. Others on the XC team are: Raphael Auclair, Felix Belhumeur, Marc Andre Fortier, Philippe St Laurent and Vincent Thiboutot.
Leandre Bouchard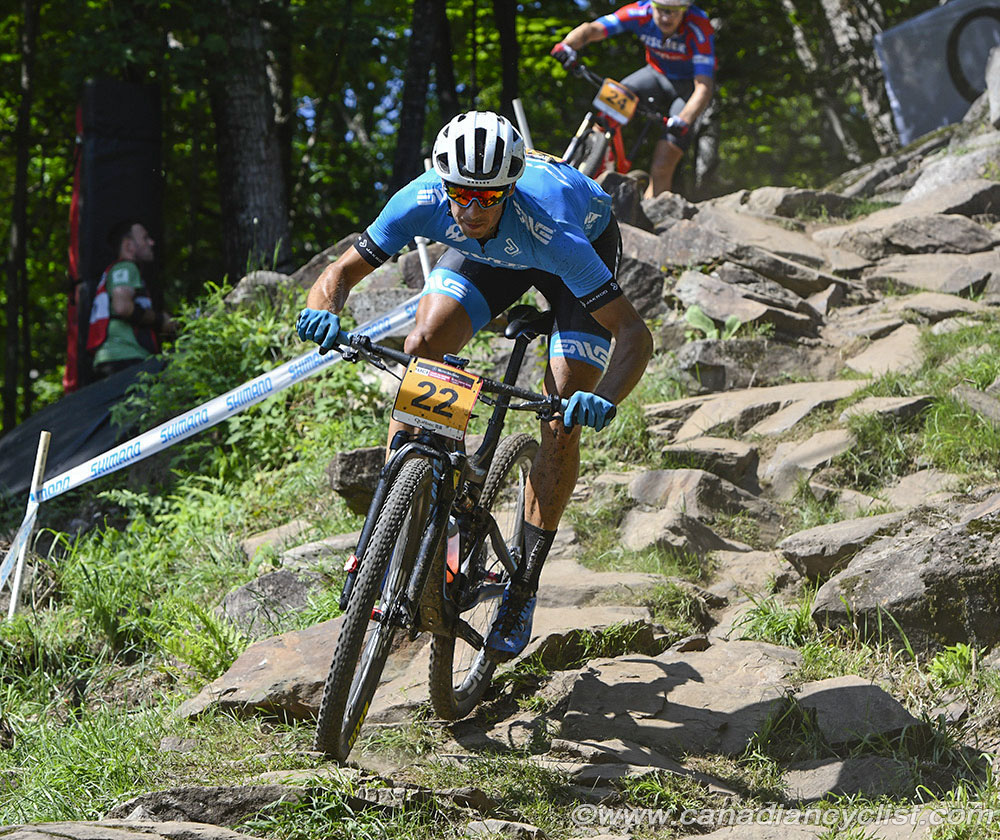 Marc Andre Fortier
Specialized Gravity

Former Junior world champion Finn Iles stays with Specialized. As mentioned above, Miranda Miller has left to join Kona.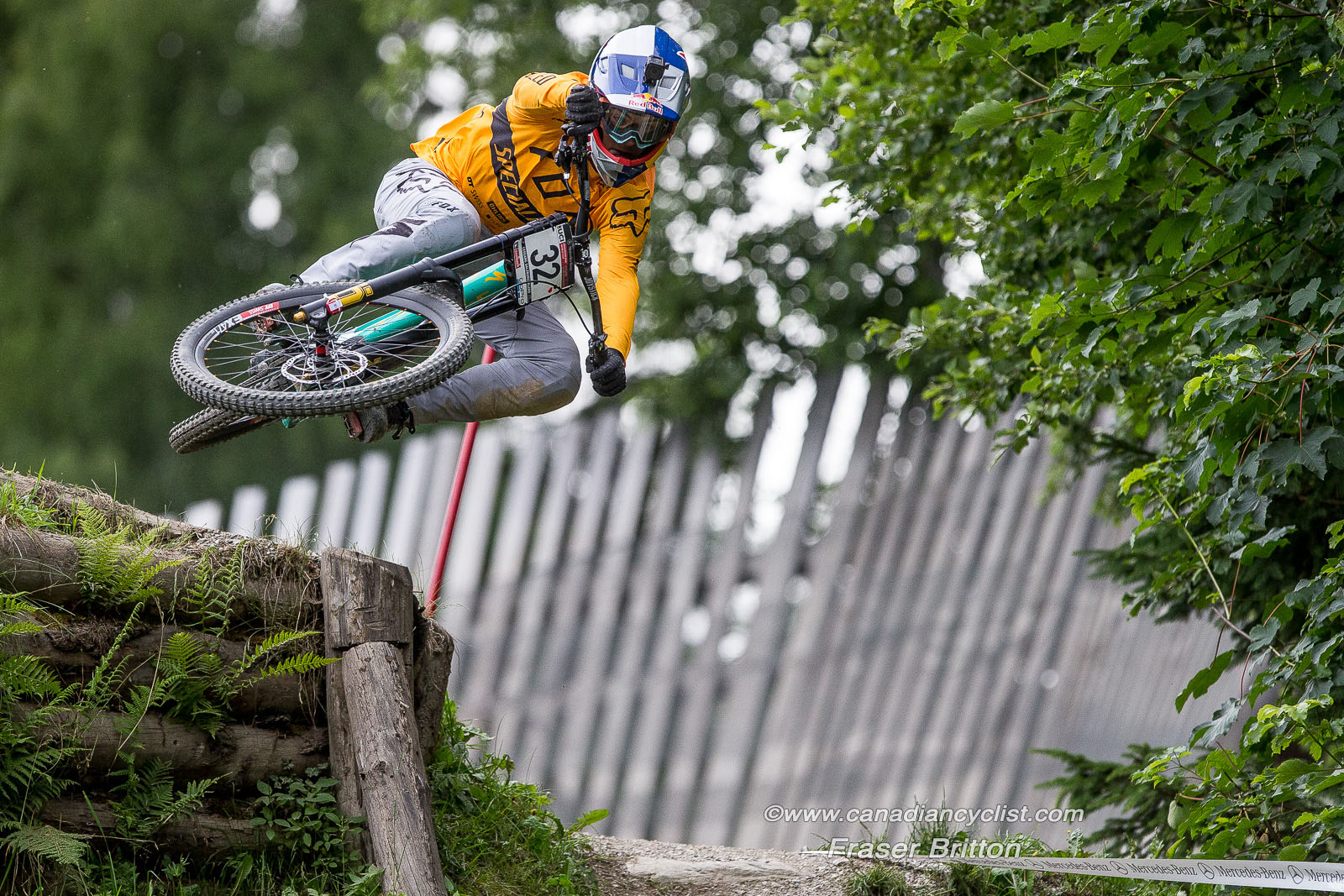 Finn Iles
SRAM TLD

Canadian downhiller Lucas Cruz has joined SRAM TLD as he leaves the Junior ranks. He and Austrian phenomenon Valentina Holl are the only two riders on the team.

Trek Factory Racing DH

Ethan Shandro, son of legendary Canadian gravity rider Andrew Shandro, has joined a rebuilt Trek squad.

Trek Factory Racing XC

Canadian XC women's champion Emily Batty remains with trek, where she will be joined by world number one ranked Jolanda Neff.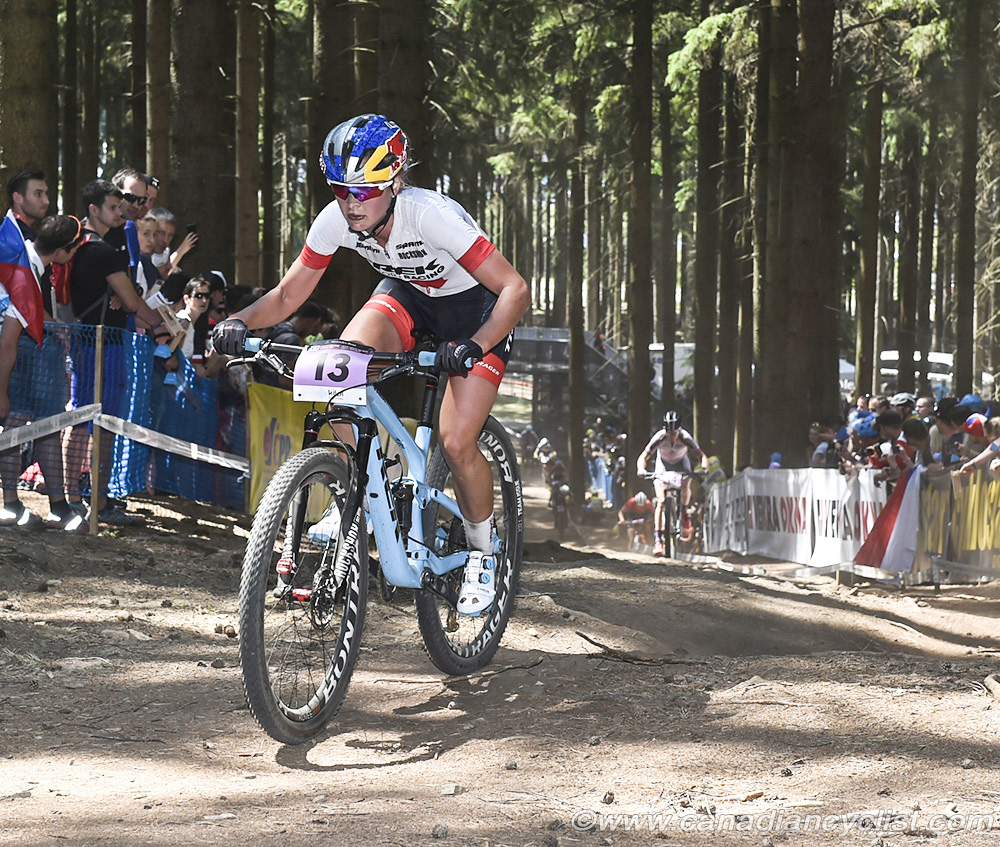 Emily Batty
Unior/Devinci Factory Racing

Former Canadian downhill champion Kirk McDowell moves up to a UCI team for the World Cup circuit. [See Kirk McDowall Joins Unior/Devinci World Cup DH Team]
---
Related Photo Galleries
---