May 4/19 15:32 pm - Emilly Johnston - A Passion for Cycling

Posted by Editor on 05/4/19

Last year, as an Under-17 rider, Emilly Johnston dominated the women's Canada Cup series, winning four events out of the five she entered (and suffering a mechanical in the other one), as well as taking the overall title. At the Nationals, she rode up a category, with the Juniors, and finished second after a race-long battle for the lead. This year, the Island-based rider from Comox has joined the Junior ranks, and finished second in the first two U.S. Cups, before riding away from the rest of the field at Canada Cup 1, at Bear Mountain.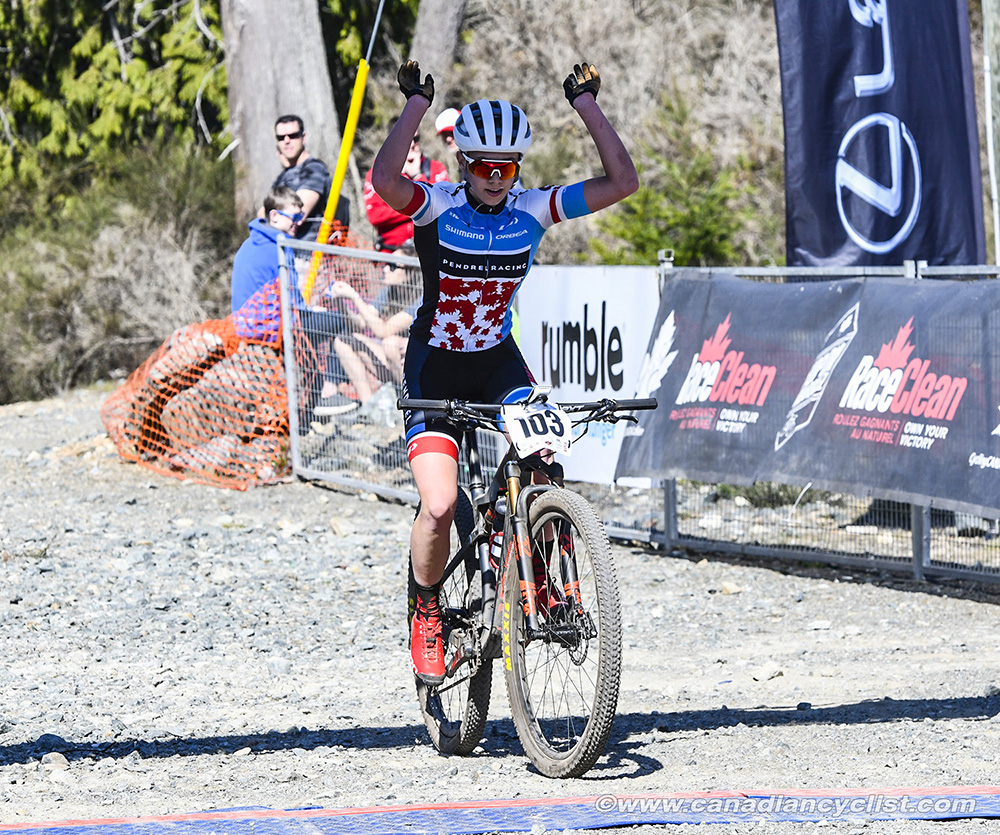 Bear Mountain Canada Cup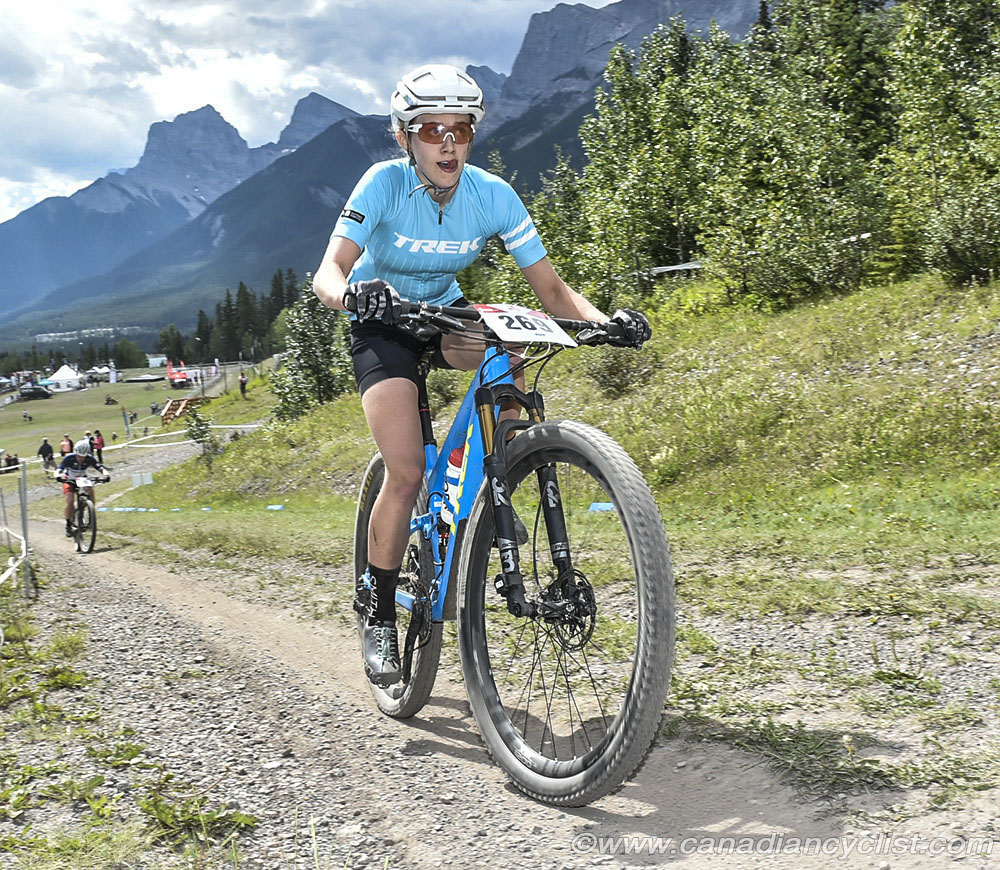 2018 MTB Nationals


"I went on my first mountain bike ride when I was eight, with a local club in Cumberland called You Rock. I loved it right off the bat, so much so, that the very next day I was going 'Mom, Dad, let's get the whole family out!' ... I basically dragged everybody out and I haven't stopped since."

"I started really racing when I was 12, I started with the Island Cup series, it was really fun. So I did the Island Cup, then the B.C. Cup, and Bear Mountain was my first Canada Cup three years ago. As a second year U15 I started travelling around Canada to do Canada Cups, and it just went from there. I did my first international race last year, a Swiss Cup. This is my first year as a Junior in the UCI categories."

Now that she is in the UCI category, Emilly recognizes that the competition will increase.

"The first couple of races of the season are always the hardest, just to see where you are for the season, so I'm really feeling good after those races now."

"I feel like I'm good at technical descending and climbing; those are my strong suits. I really need to work on the flatter sections, where it comes to putting power down, and also flat, rooty stuff, that's where I can lose some time."

"Definitely doing Worlds and doing really well at Worlds is a big goal of mine, but I want to make sure that I also get to keep experiencing all different aspects of the sport - keep up with cyclo-cross, and try other different races, so that I get every experience I can. I've been doing all of the Island Cup series for any discipline I can make it to. I've done a few Enduros, cyclo-cross, all the XC's, of course. Lately, I slowed down on some of the other ones and concentrated on XC."

"XC is definitely my passion, and what I love to do, but all cycling is so much fun. I did my first road race this year and I went to Cyclo-cross Nationals [last fall], but my season will revolve around XC. I will keep trying to do other races because I really feel it helps me be a better cross-country racer."

Emilly's talent and potential was noticed by former world champion and Olympic medalist Catharine Pendrel, who offered her a spot on Pendrel Racing for 2019.

Catharine commented, "I first heard about Emilly after Sandra Walter had gone riding with her and told me she was really fast, 'no, I mean REALLY fast on the descents'. I then got to know her a bit more when she applied for the Catharine Pendrel Scholarship and I read her essay. I loved her positive and upbeat attitude and her riding speaks for herself. That year at Nationals she raced up a category and had a really great race, challenging for the win. We then got to go to JoyRide Bike Park in Toronto between cyclo-cross races and chat more about her ambitions. She's the perfect fit for our team and we're not only excited to support her towards her goals, but also to get out for some good rides together!"

Emilly is happy for the opportunity.

"This is my first year on Pendrel Racing and I'm really excited about it. I was on the Trek BC Development Team last year, but they didn't have much of a team setting, and then Catharine offered a spot for me on her team, and I thought that would be so amazing; there is a such a great group of people riding on her team, and obviously getting to ride with Catharine as a mentor is an amazing experience."

"I get to race on their bikes and other equipment, but I can also e-mail Keith [Wilson, a coach and Catharine's husband] and Catharine for their help on race questions or any concerns. They've been really amazing."
---
Related Photo Galleries
---