May 16/19 11:17 am - Norco Takes On the World Cup

Posted by Editoress on 05/16/19

While B.C.-based Norco has a long history of supporting cross-country athletes - Catharine Pendrel had her start in Norco colours - this season will mark a significant increase in their investment in the sport. They will field a full squad for a World Cup program [both XCO and DH]; the first Canadian team to do so since the 3Rox team [and it should be noted that 3Rox was XCO only]. Five riders will compete in the opening rounds of the XCO World Cup - Haley Smith, Peter Disera and Andrew L'Esperance for the Elite categories, and Sean Fincham and Quinton Disera for Under-23. The program also brings the Downhill and Enduro teams under the same umbrella. We talked with Team Manager Kevin Haviland about Norco's decision to expand the mountain bike program.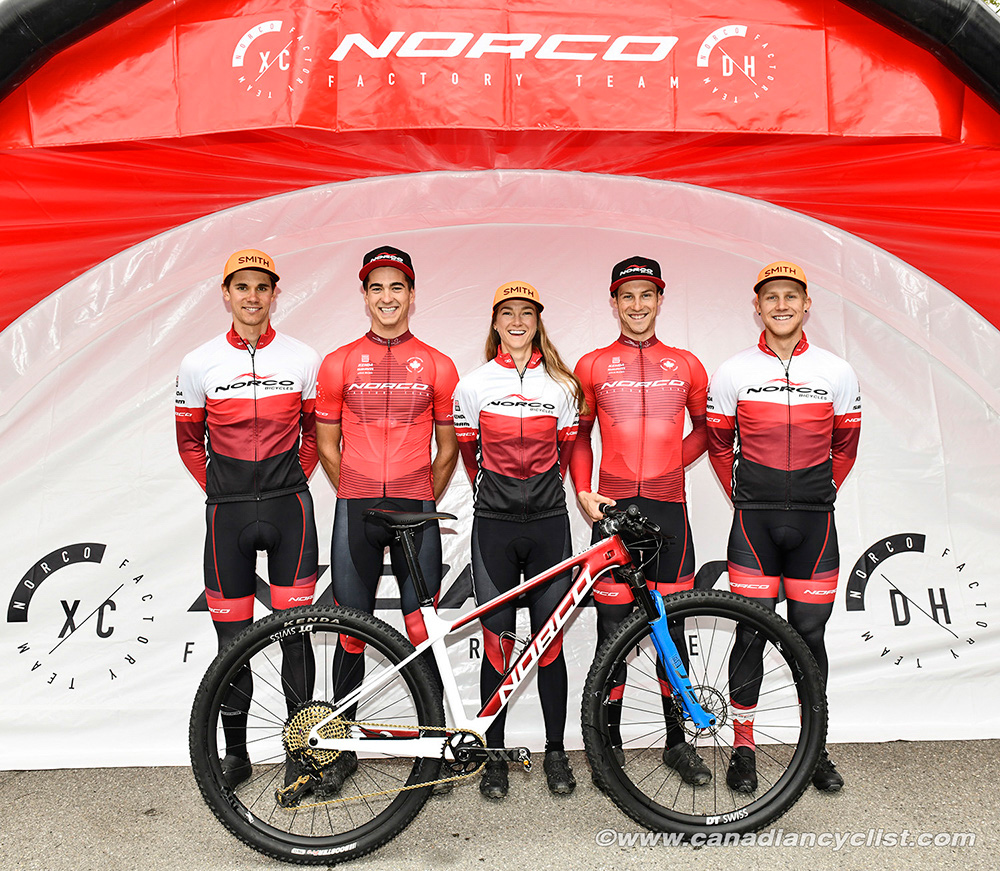 Lto r: Andrew L'Esperance, Sean Fincham, Haley Smith, Peter Disera, Quinton Disera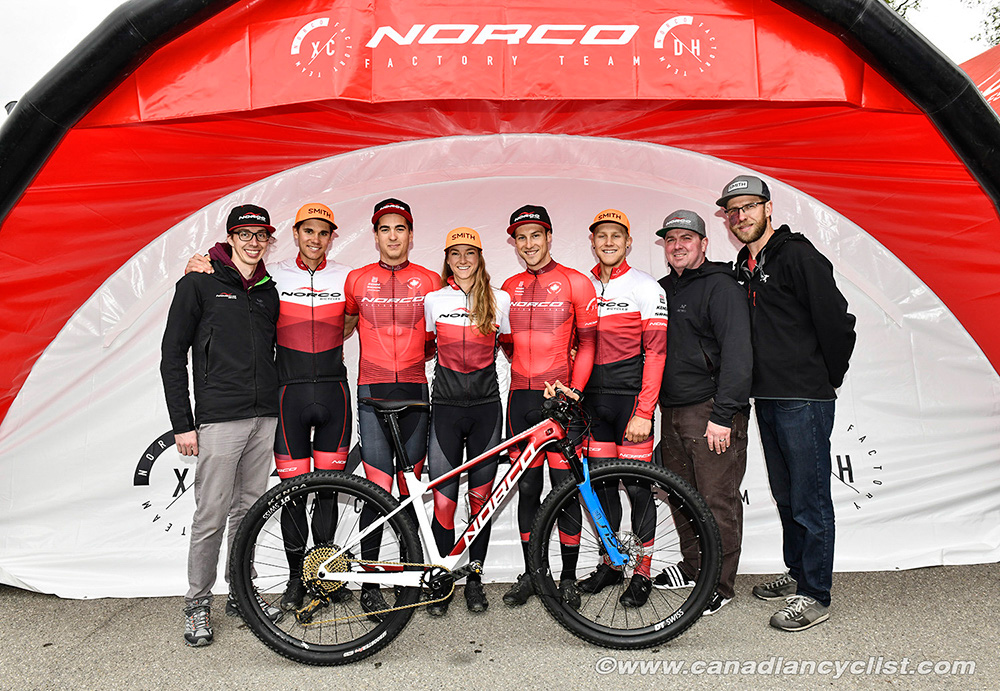 Team and support staff
Canadian Cyclist: Norco has been involved in mountain bike racing for a long time, but this marks a substantial increase to what is the biggest professional program in Canada. Why the change?

KH: A lot of it stems from great backing from the company - Live to Play Sports [parent of Norco]. We have a desire to win; in XC, Enduro and Downhill. We decided as a group to bring everything in-house, which has helped bolster the XC side of things. We are building on what already existed - the bones were there, in terms of the XC program, but we've developed a unique system with the current athletes, that we've brought on from a Under-23 development level. They are growing into young adults and professional athletes. It's been a very rewarding process.

CC: Last year you had Haley and the Disera brothers, but you have added Andrew and Sean.

KH: They only make the program stronger, with Andrew a top level Canadian rider for several years now and with Sean showing top shelf performances as a young rider. The future for them is only going to get better. They mix and blend seamlessly with the current members of the team.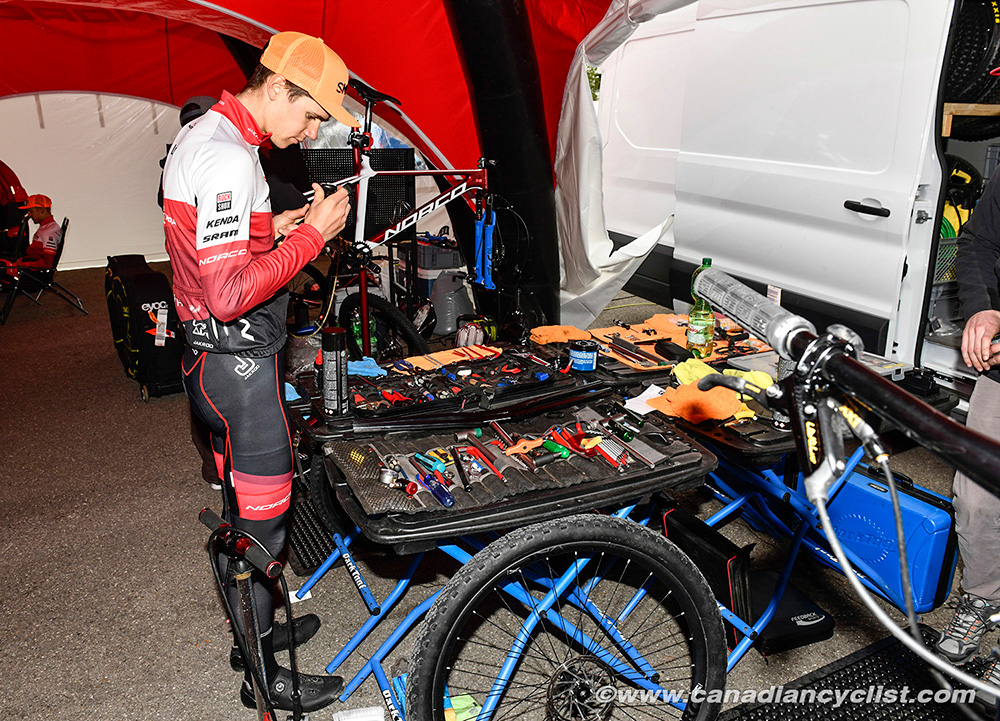 New team member Andrew L'Esperance
CC: Is your primary focus North America, or is this more a World Cup team?

KH: This is 100% a World Cup level team. Unfortunately, we just missed being part of the top-15 UCI teams this year, but 100% this is a top performing XC team with a global presence. The doors aren't shut to international athletes, but for the current moment, to properly support a team at this level, it was important to stick with a Canadian flavour. The tools are there in our home country and we can help them get to the next level from a Canadian base of operations.

It's an exciting time, and we couldn't do it without the support of many top tier sponsors, like SRAM and Kenda ... there is a big list of key people. Our Number One supporter is the company [Live to Play], who believes in what we are doing and our future.

CC: So what does your season look like?

KH: The clear focus is the World Cups as a priority; we are looking to have all of our athletes at the World Cups. For the first US Cups we were able to have the whole crew there, and going forward, some individual athletes will attend US national series events, such as American U23 rider Gwendolyn Gibson, who is part of our grassroots development program. The DH program also has a World Cup focus, with Elliot [Jamieson], Sam [Blenkinsop] and Henry [Fitzgerald] hitting Canada Cups as well. Sam and Elliot will also hit various Enduro events, and we will tie into various Crankworxs events as well.

CC: The XC team has had a strong start to the season.

KH: With confidence, I see us doing nothing but improving. Being a young team, it's a group of determined, hard working athletes that want to win.

CC: This is a big commitment. Is it year by year or is there a plan for a longer commitment?

KH: Both programs are a bit different, but if we are talking about XC, to alleviate stress all the athletes are signed on to a two year term. It will allow them to focus on what's important for each rider. Past that, we will work from there, but with no uncertainty, we plan to work with the current structure and build from there.

We are in a unique position in that, everything we do from now is a new personal record, and the riders are doing personal bests. So, with great results and positive social support, and all the positive things that come from being professional athletes, and all the things our program is learning to do, we hope to attract more sponsorship from great companies and people.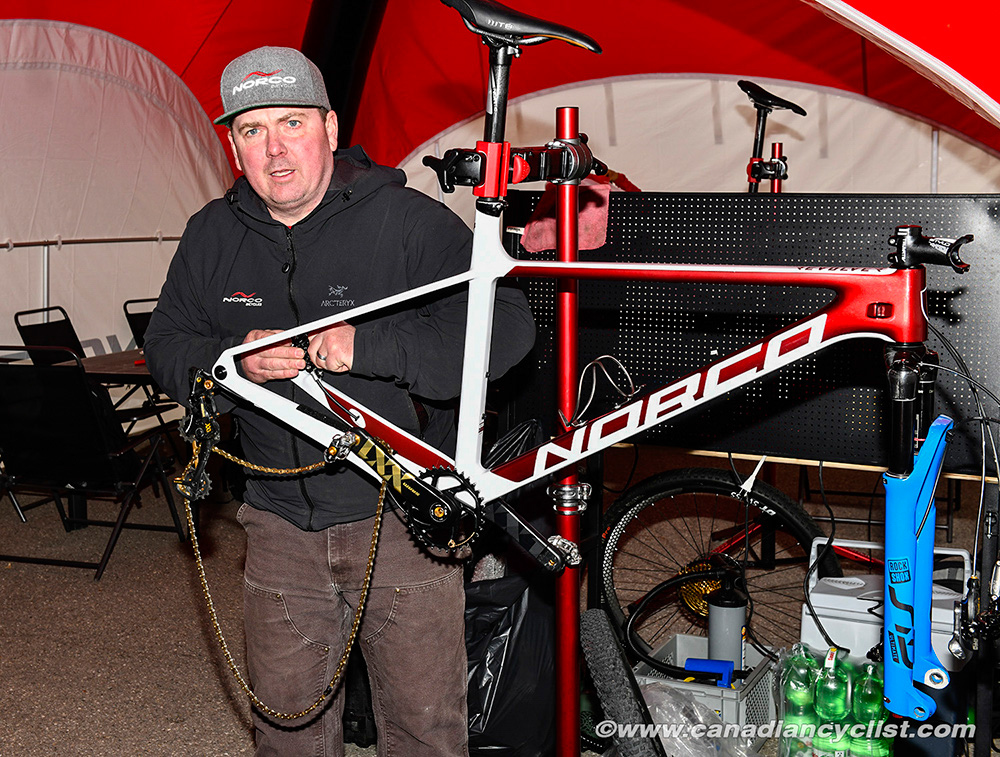 Team Manager Kevin Haviland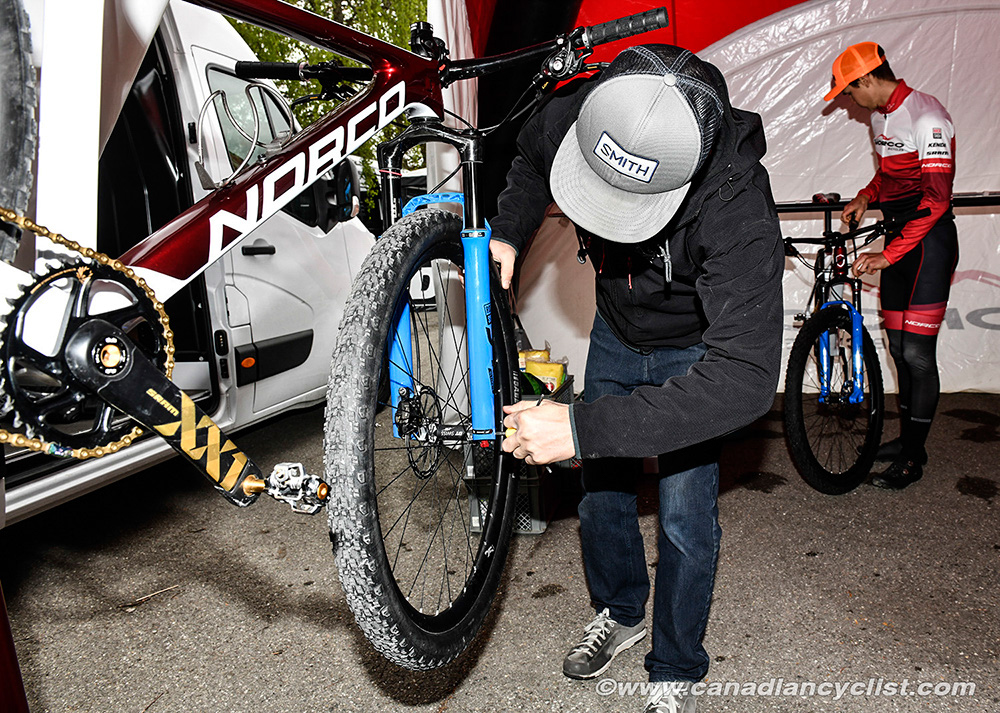 Team mechanic Scott Kelly preps a bike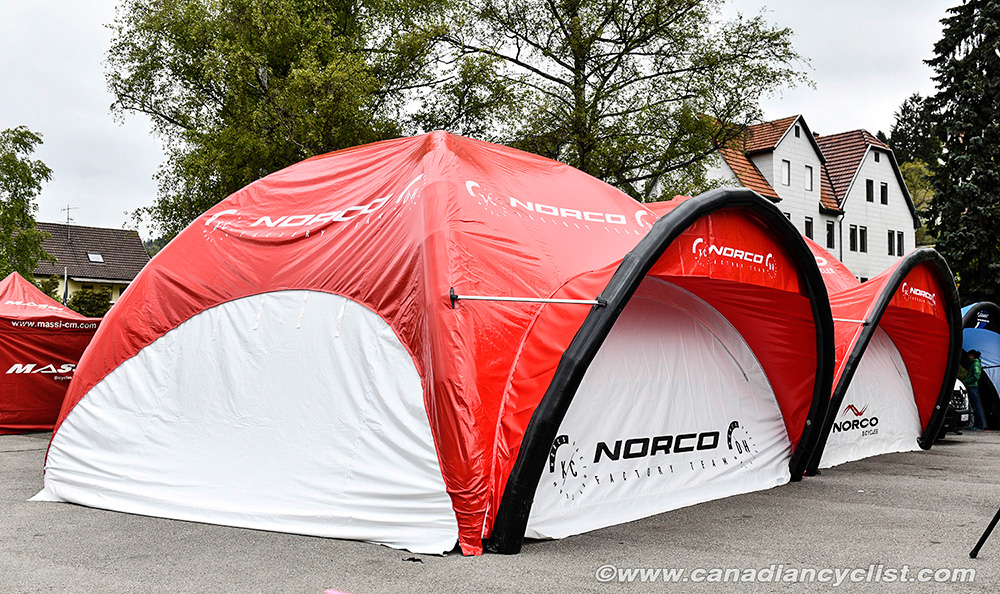 ---
Related Photo Galleries
---