May 30/19 17:47 pm - Junior Track Worlds Team Announced

Posted by Editoress on 05/30/19

Cycling Canada has announced the team of thirteen athletes who will represent Canada at the UCI Junior Track Cycling World Championships, to be held in Frankfurt, Germany, on August 14-18. The vast majority of athletes will be competing at the world championships for the first time, with Sarah Van Dam, Riley Pickrell and Jackson Kinniburgh returning from last year.

The athletes will be training at the Mattamy National Cycling Centre in Milton, Ontario from July 21st - August 8th before leaving for Switzerland, with the exception of Madison Dempster who will be taking part in the 2019 Junior Track training camp at the World Cycling Centre in Aigle, Switzerland.

The team includes multiple national champions, including Riley Pickrell and Madison Dempster, who each won four gold medals at the national championships, first year Junior woman Ngaire Barraclough who won three national titles, plus two-time national champions Andrew Scott, James Hedgcock and Tristan Jussaume. Other national champions on the team include Jackson Kinniburgh, Sarah Van Dam, Annabella Stoll-Dansereau, Adèle Desgagnés and Lily Plante.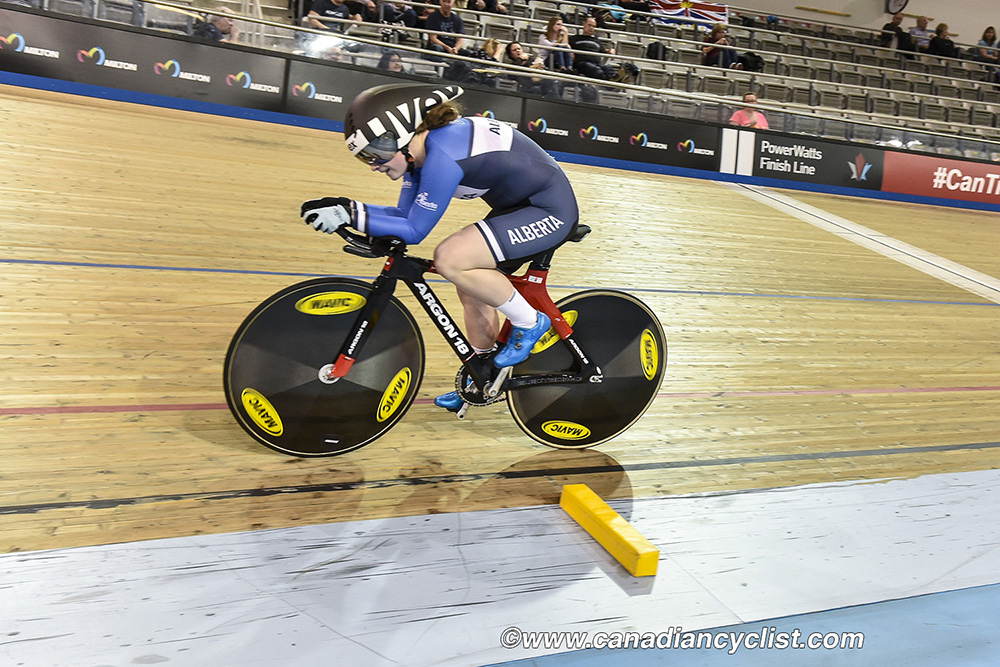 Ngaire Barraclough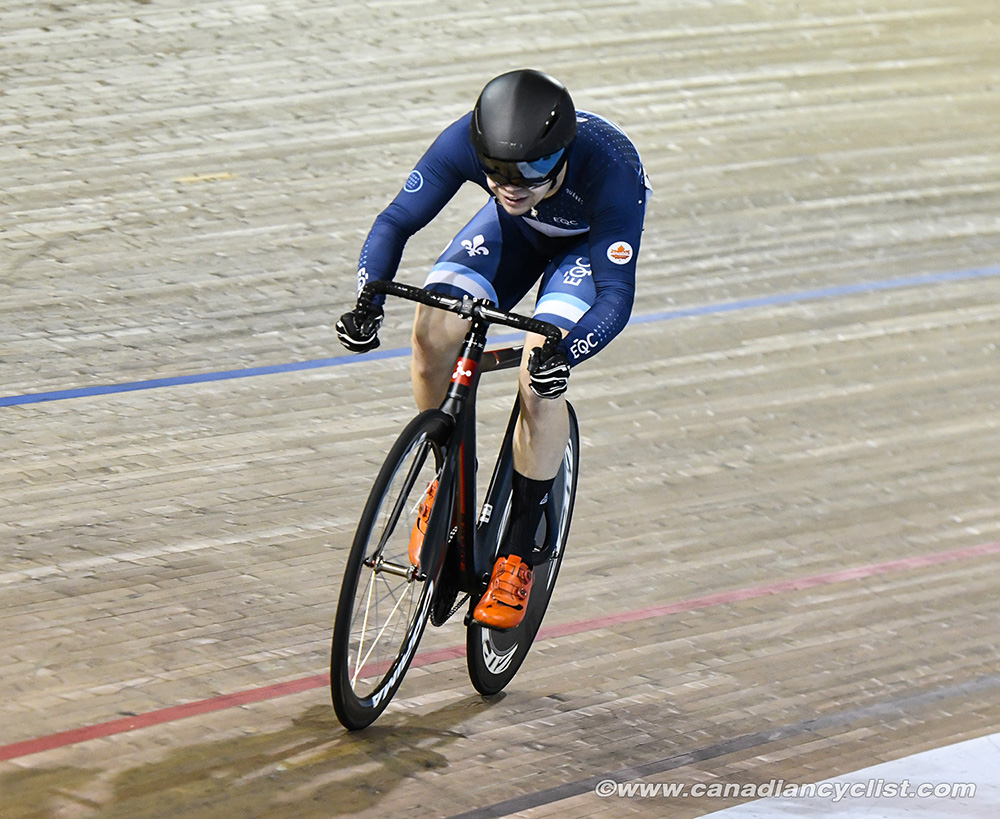 Tristan Jussaume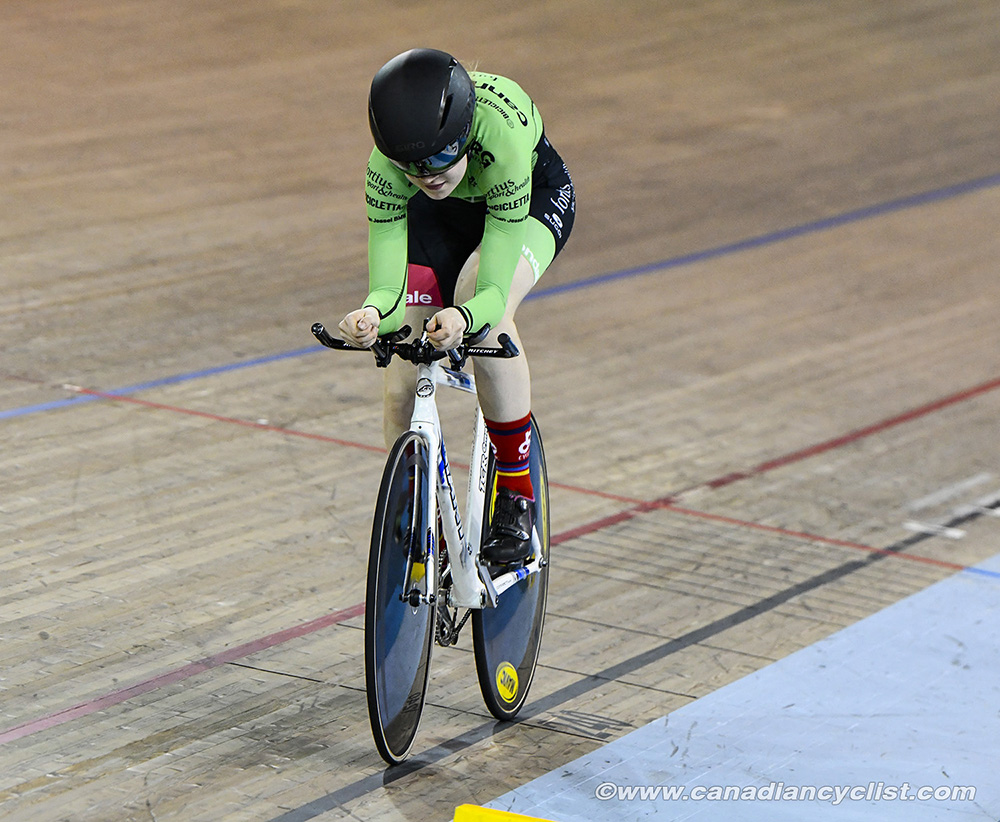 Annabella Stoll-Dansereau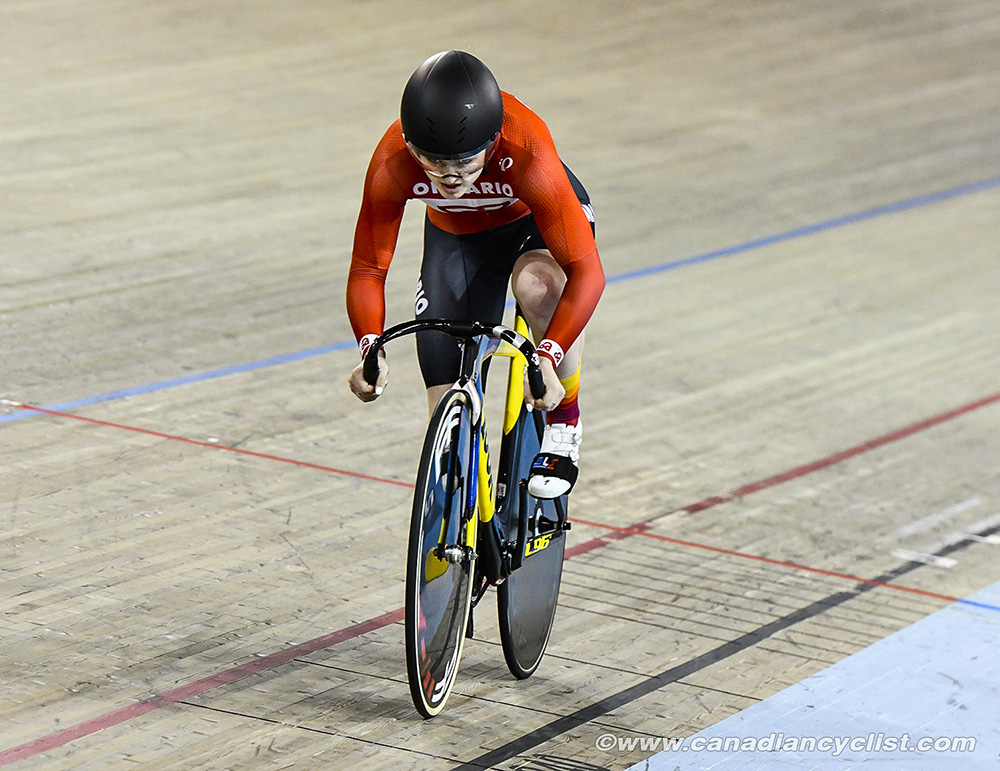 Madison Dempster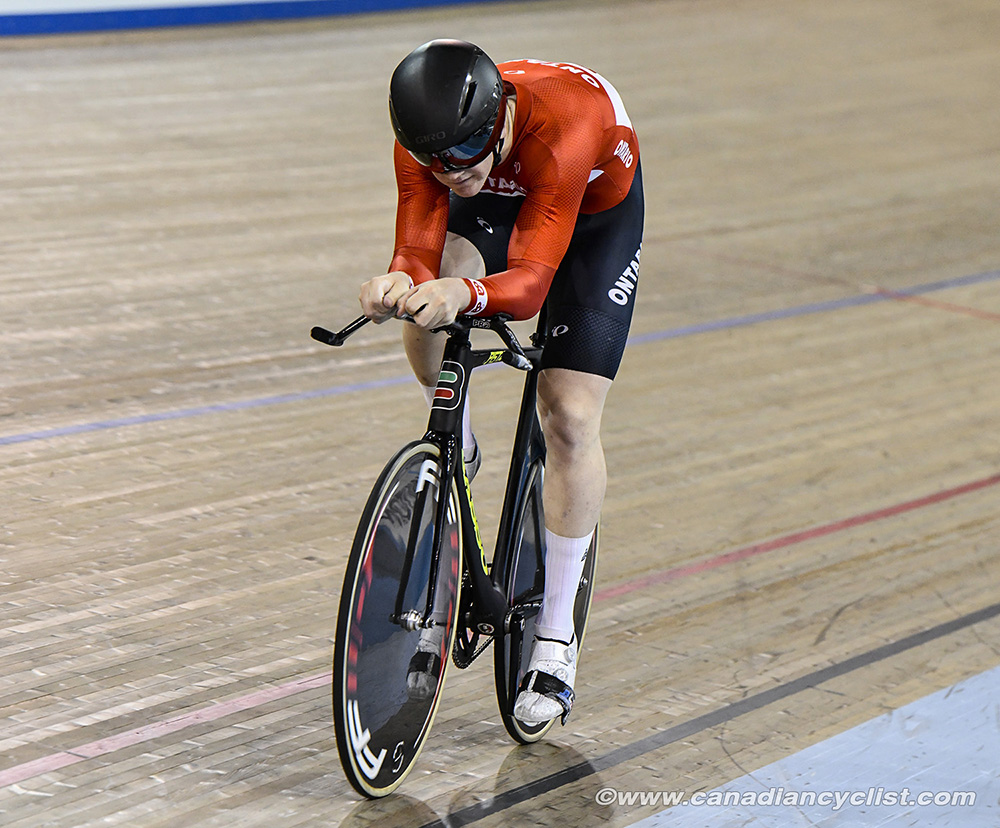 James Hedgcock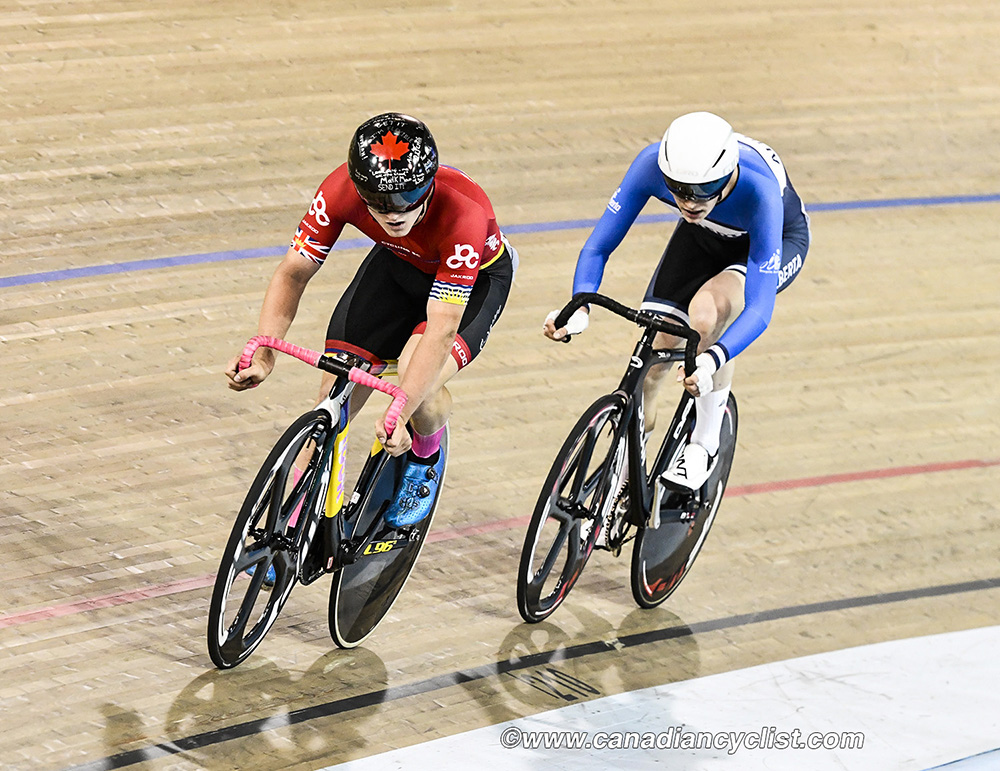 Riley Pickrell and Jackson Kinniburgh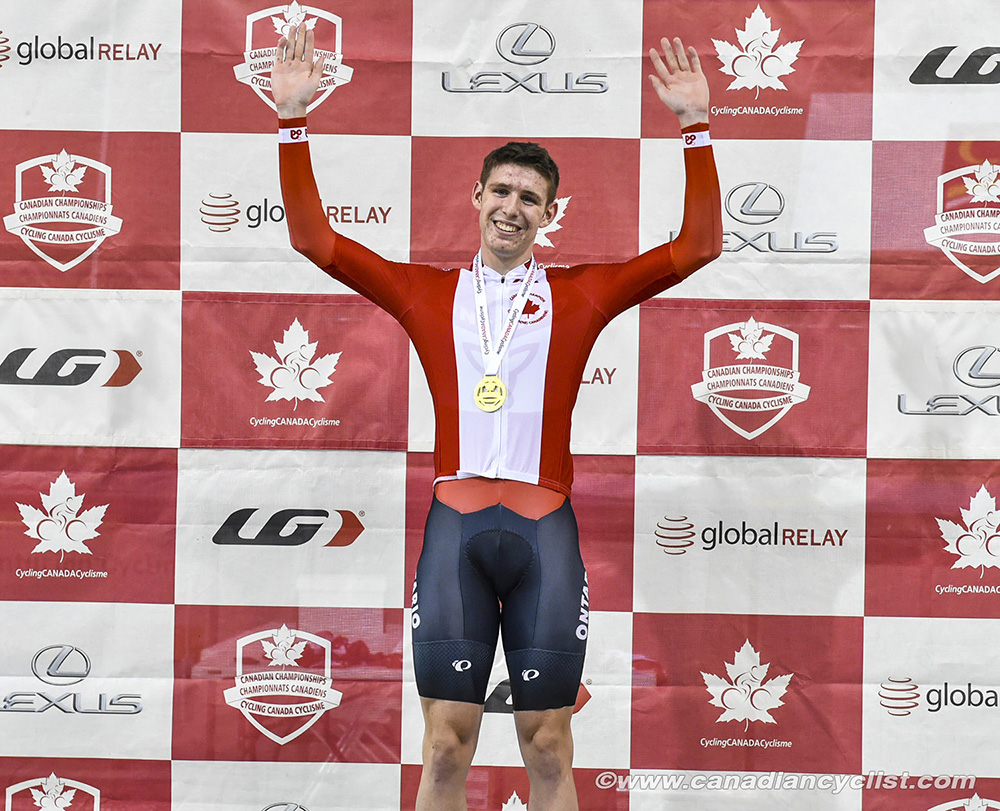 Andrew Scott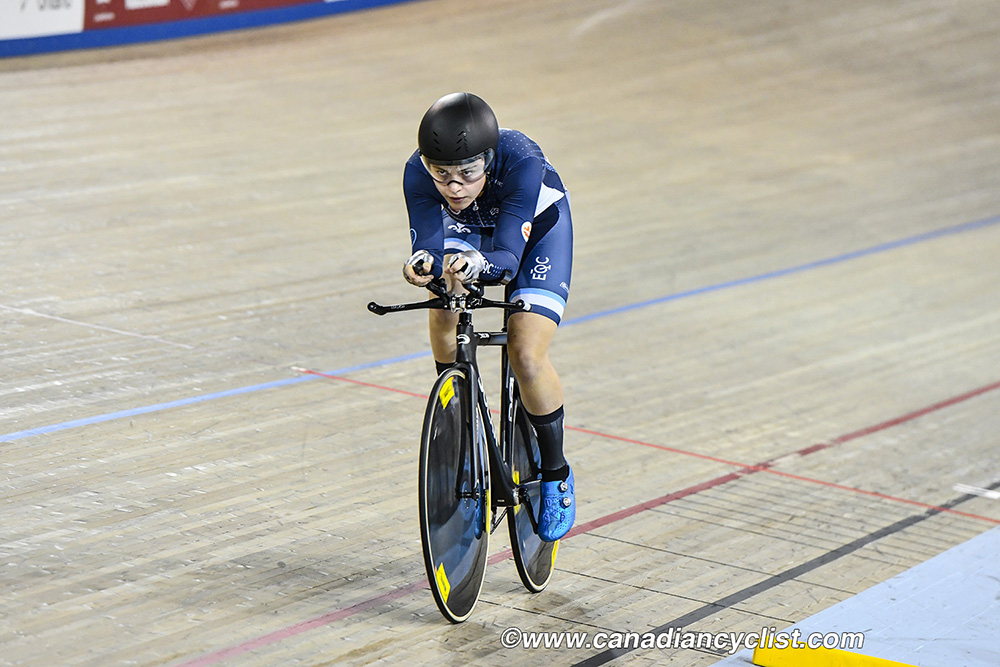 Adèle Desgagnés
"Given the history of success that we have built over the last few years it's truly exciting to be involved with our Junior athletes," said Jenny Trew, NextGen Track Coach at Cycling Canada. "Over the last year, I have been lucky to get to work with the athletes who will be representing Canada at the Junior World Championships. I am inspired by their talent, work ethic and positive demeanours. As a nation we should be excited and proud of what these athletes are going to accomplish in the month of August."
Endurance Women [Hometown] - Personal Coach
Sarah Van Dam [Victoria, BC] - Richard Wooles
Ngaire Barraclough [Edmonton, AB] - Alex Ongaro
Adèle Desgagnés [Montréal, QC] - Yannick Bédard
Annabella Stoll-Dansereau [Vancouver, BC] - Tim Sherstobitoff
Lily Plante [Sutton, QC] - Yannick Bédard

Endurance Men [Hometown] - Personal Coach
Riley Pickrell [Victoria, BC] - Richard Wooles
Jackson Kinniburgh [Calgary, AB] - Tanya Dubnicoff
Tristan Jussaume [Contrecoeur, QC] - Pascal Choquette
Mathias Guillemette [Trois-Rivières, QC] - Pascal Morin
Sean Richardson [Vancouver, BC] - Tim Sherstobitoff

Sprint Men [Hometown] - Personal Coach
James Hedgcock [Ancaster, ON] - Joe Veloce
Andrew Scott [Oakville, ON] - Joe Veloce

Sprint Women [Hometown] - Personal Coach
Madison Dempster [Milton, ON] - Joe Veloce
---
Related Photo Galleries
---