June 26/19 14:38 pm - Road Nationals Return to Beauce This Weekend UPDATED

Posted by Editoress on 06/26/19

Five days after the conclusion of the Tour de Beauce, Canadian cyclists will return to St-Georges for the 2019 Canadian Road Championships for the Elite, Under-23, Junior and Para categories. St-Georges and the Tour de Beauce organization are past experts at holding this event, most recently in 2015.
Racing will begin on Friday with the Time Trials for all categories. Racing begins and finishes in St-Prosper, utilizing part of the course used for the TdB TT last Friday, shortened and lengthened, depending on the categories (the TdB TT was an out-and-back totalling 19.4 kilometres). The T1-2 Women and H1-2 W/M will race 11 kilometres; 16 kilometres for T1-2 M, C1-3 M, C1-5 W and Junior W; 28 kilometres for C4-5 M, Tandems W/M, Junior M and Elite W; and 34 kilometres for Elite M.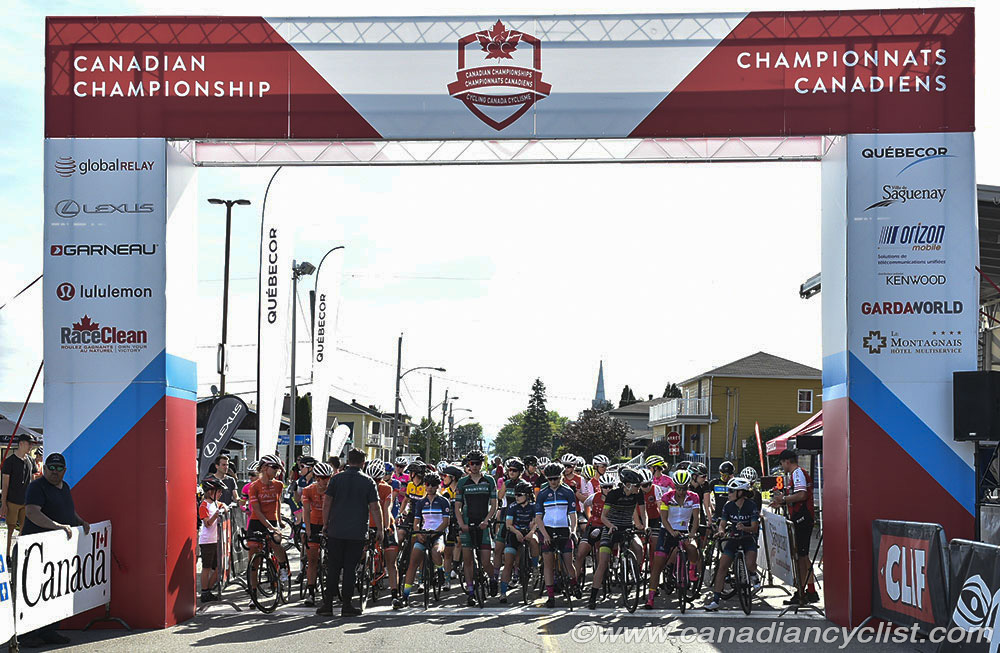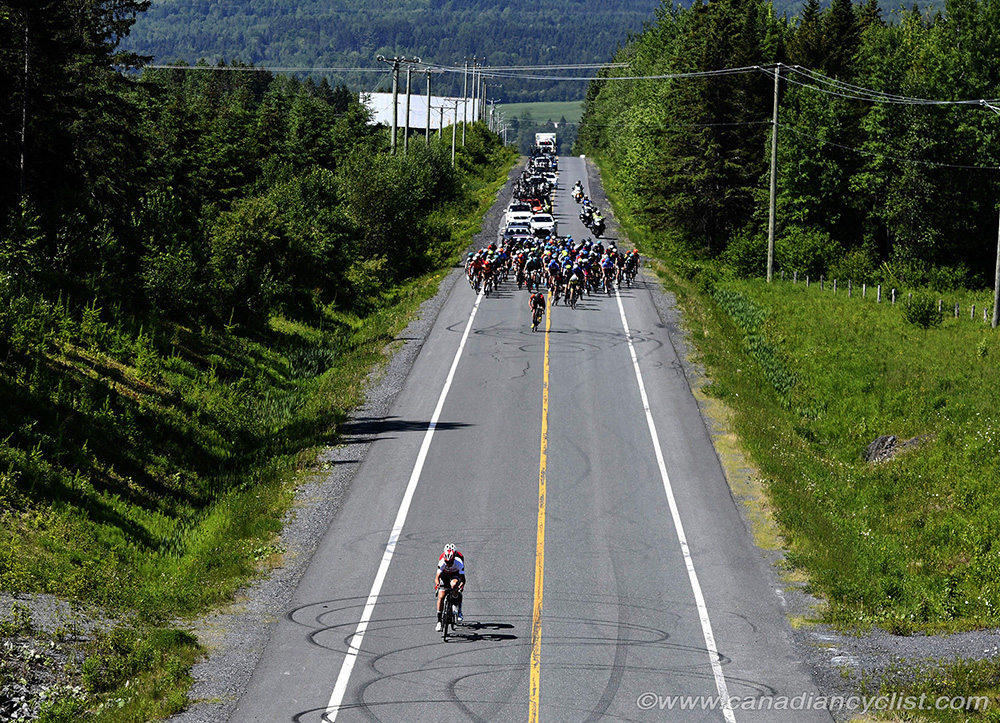 It is rolling terrain (like everything in the area), and last week riders faced a stiff headwind on the way back in. Leah Kirchmann (Team Sunweb) and Karol-Ann Canuel (Boels Dolmans) are expected to battle for the Elite women's title, while Svein Tuft (Rally UHC) will try for a 12th Elite men's TT title against a strong field, including former U23 champion Adam Roberge (Elevate-KHS), who was second on this course last week.
"It's always been important to me. I always enjoy the trip, even with the big commitment coming over from Europe," Tuft said. "I've usually raced the road race solo and that's difficult. It's a roll of the dice. Now, we have a really strong team. That doesn't guarantee anything, but if we use our resources wisely, we'll be alright."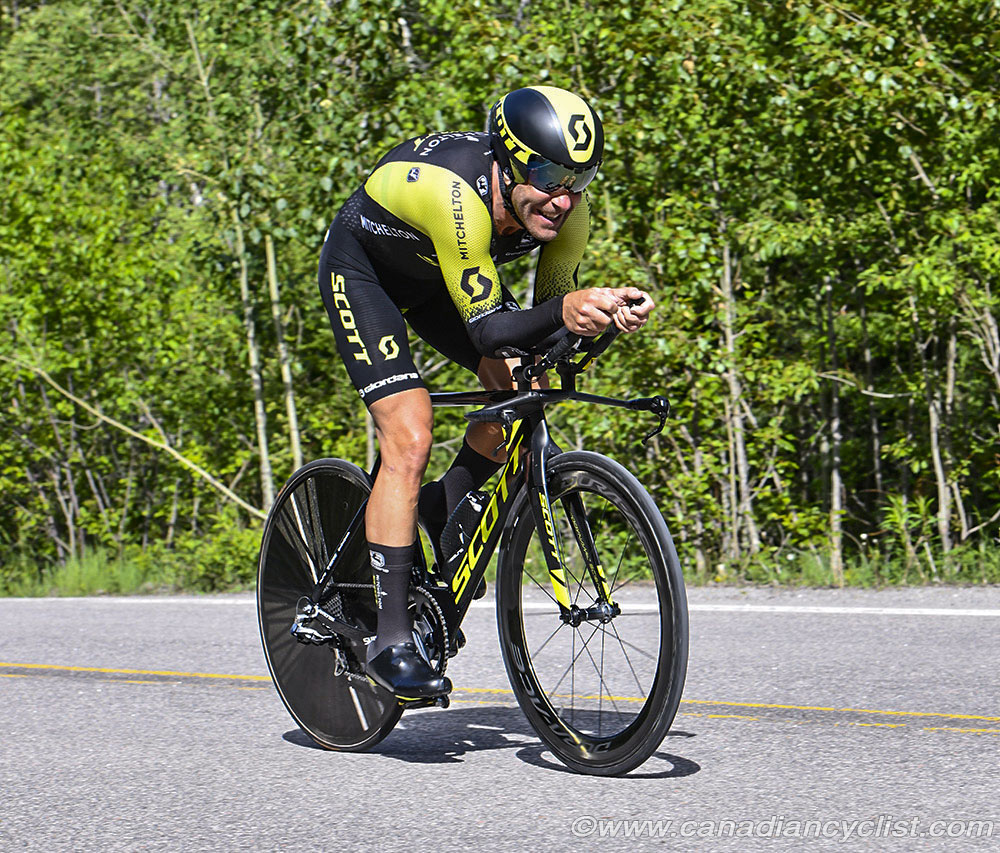 Svein Tuft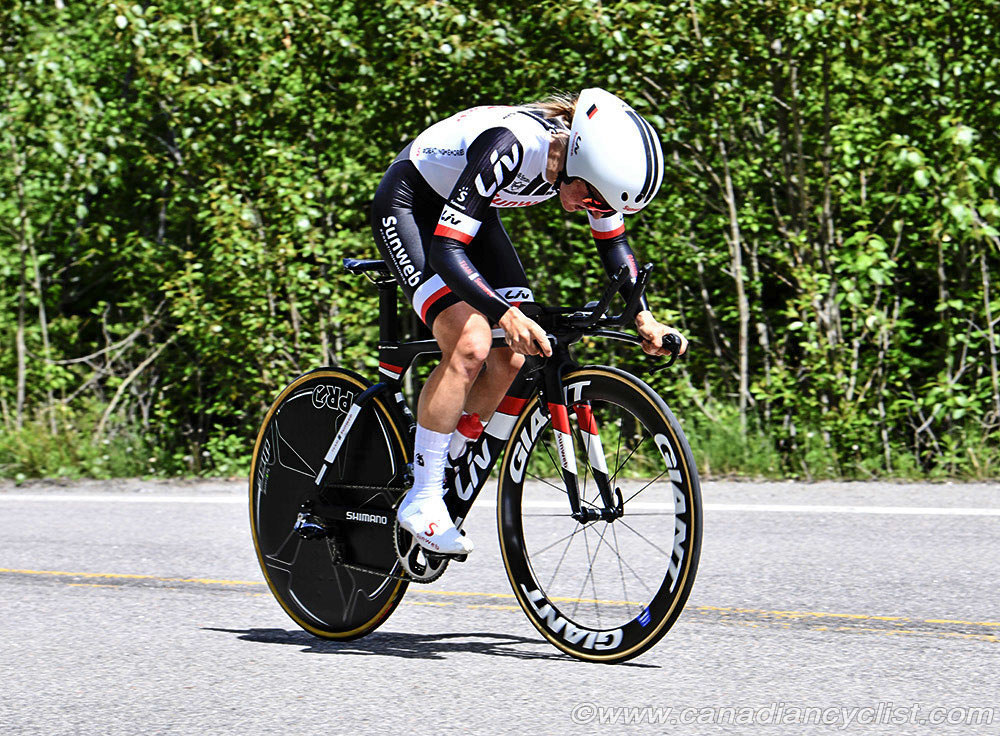 Leah Kirchmann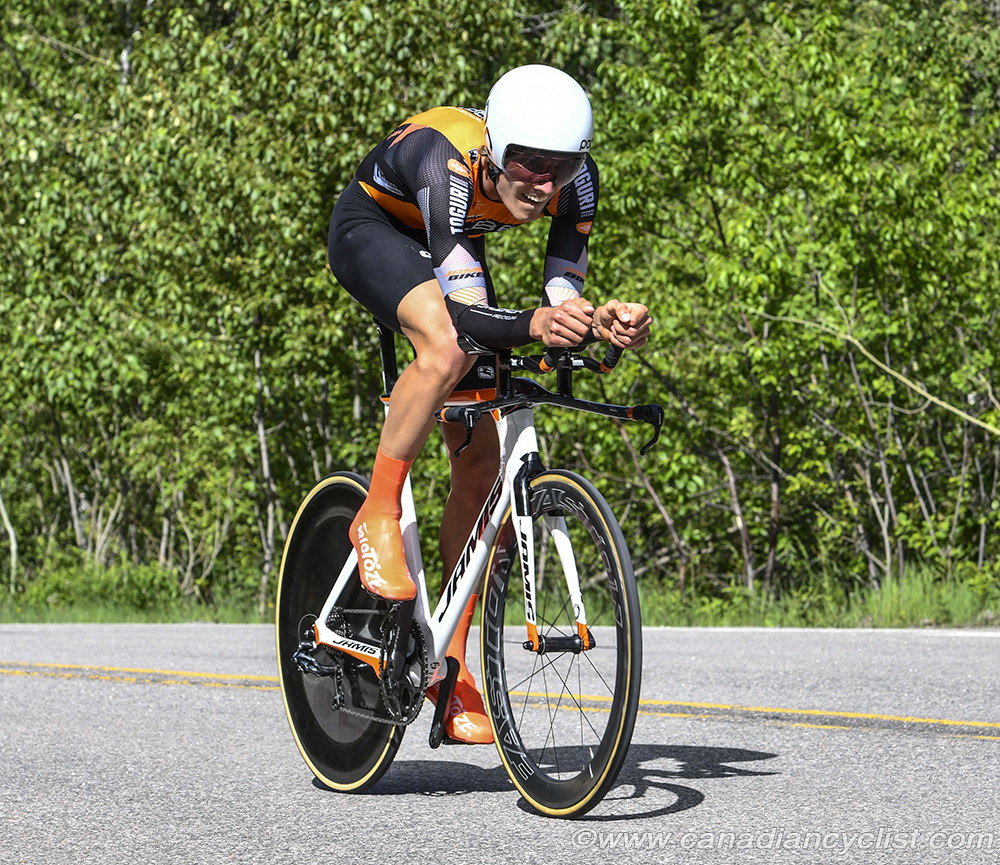 Adam Roberge
Saturday will be the start of two days of road racing, beginning with the Para competitions. All Para races will take place on a 6.1 kilometre Figure-8 circuit, that starts and finishes at the Procycle HQ on the outskirts of St-Georges. The circuit ends with a stiff 400 metre uphill out of a left hand turn. Categories will race between five and 12 laps.

The non-Para races will uses the same course as 2015, and one that has been used regularly in the TdB. Beginning and finishing at the Procycle HQ, riders head out for 31.5 kilometres to a 15 kilometre circuit dominated by steep climb through the town of St-Odilon, before heading back to finish, with the same 400 metre climb to the line. On Saturday, the Junior men and the Elite/U23 women race, each doing three laps of the circuit, for a total of 108.5 kilometres. On Sunday, it is the turn of the Junior women (1 lap, 78.1 kilometres) and Elite/U23 men (8 laps, 186.2 kilometres).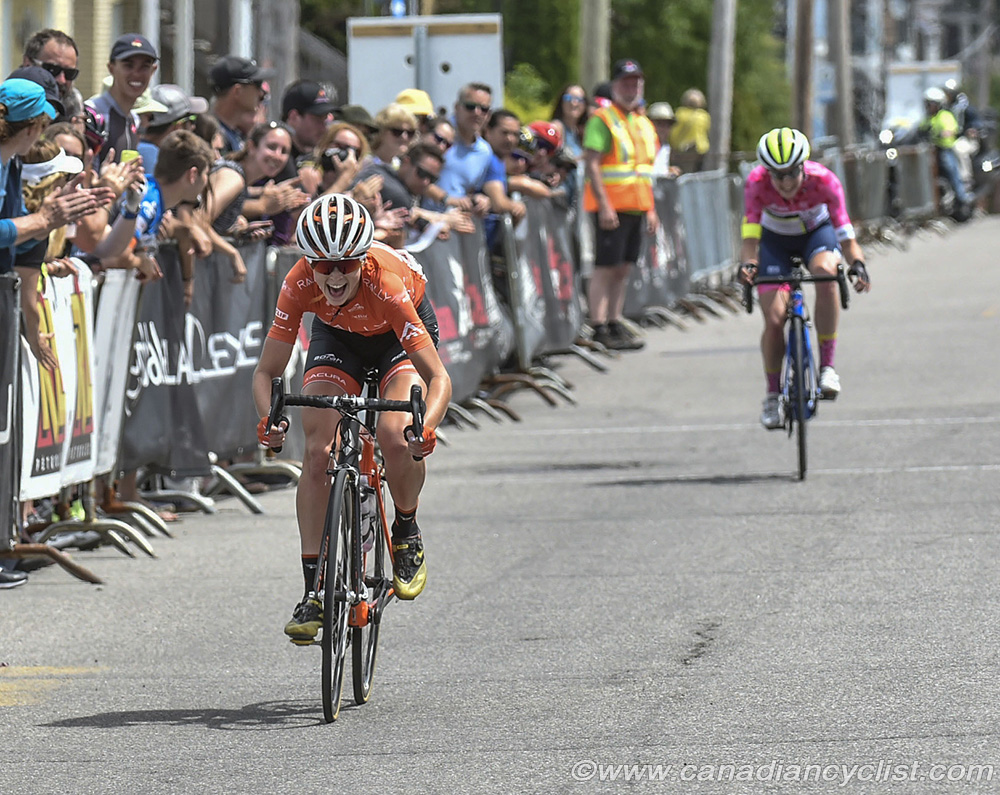 Katherine Maine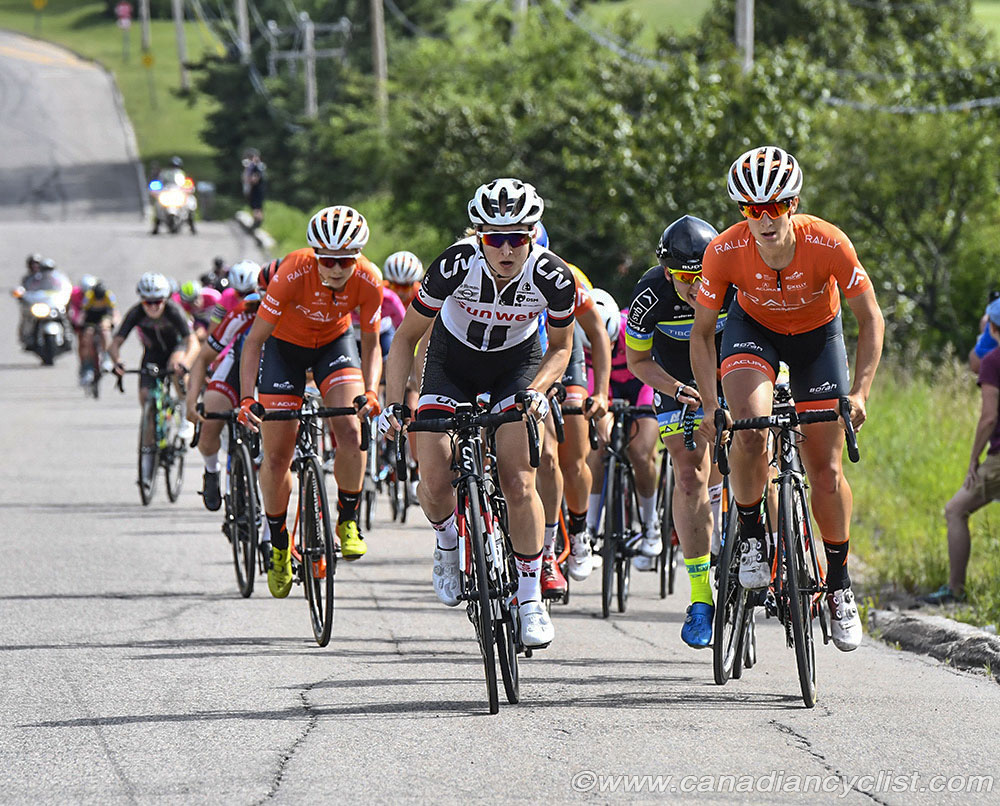 For the Elite women, Kirchmann and Canuel will face strong teams from Rally UHC (Allison Beveridge, Sarah Bergen, Sara Poidevin, Gillian Ellsay, defending champion Katherine Maine), Tibco-SVB (Alison Jackson, Lex Albrecht, Emily Marcolini), as well as Marie-Soleil Blais (Astana) and The Cyclery (Annie Foreman-Mackey, Ariane Bonhomme, Miriam Brouwer, Kinley Gibson).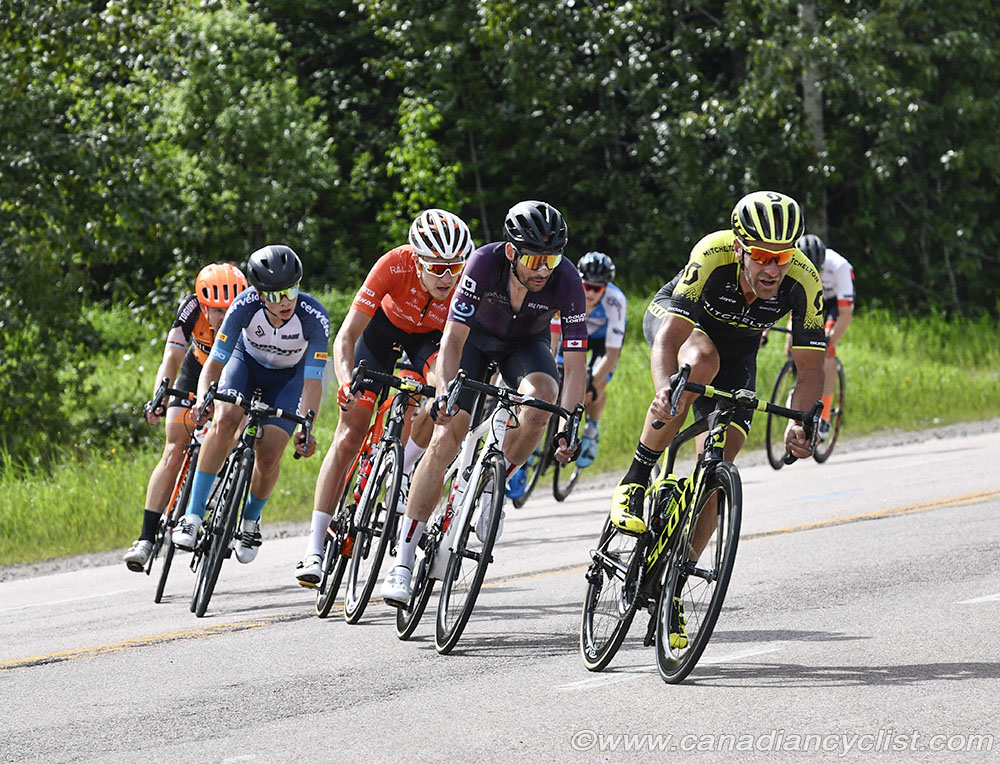 Svein Tuft will lead a strong Rally UHC squad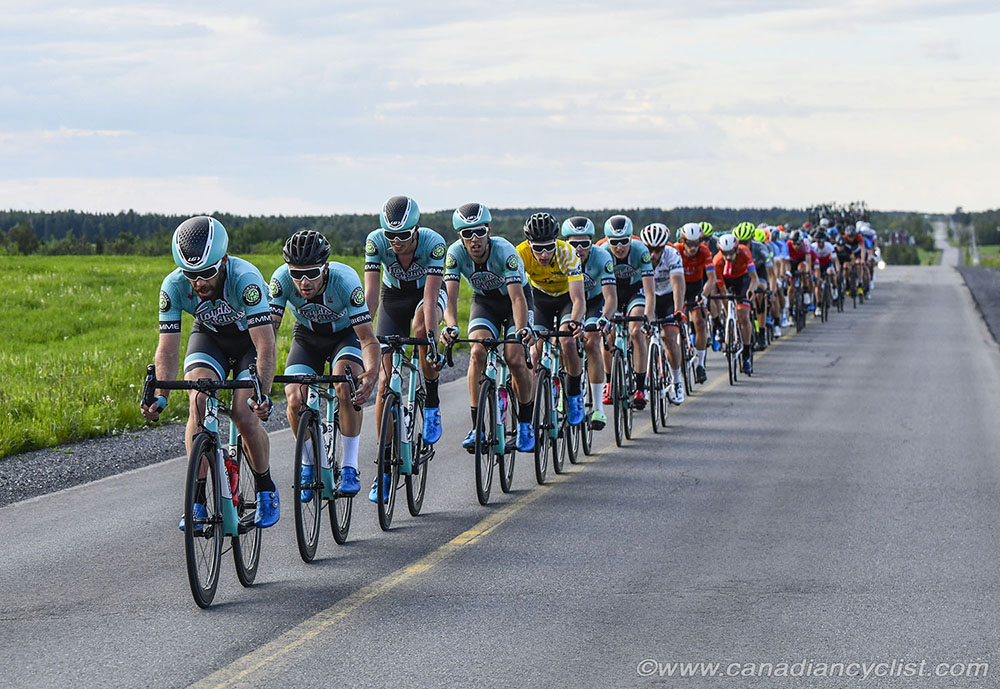 Floyd's Pro Cycling will front a strong squad
On the Elite men's side, expect a battle between Floyd's Pro Cycling and Rally UHC. Floyd's will likely be led by Nickolas Zukowsky, who has dominated Quebec road racing in the past few weeks - keep in mind that Zukowsky is actually still a U23 rider. For Rally UHC, we will see Euro-based pros Svein Tuft, Ryan Anderson and Rob Britton joining the riders just coming off Saguenay and Beauce, led by Pier-Andre Cote and Adam de Vos. Others to watch will be the Israel Cycling Academy trio of Guillaume Boivin, Ben Perry and Alex Cataford, plus from Elevate-KHS Adam Roberge, James Piccoli and Jordan Cheyne. Missing from the men's field will be three top riders - Mike Woods (EF Education First) and Hugo Houle (Astana), who are doing the Tour de France, and one injured rider: defending champion Antoine Duchesne (Groupama FDJ). Boivin won in 2015 on this course and is coming back from a leg injury suffered at the beginning of the month at the Balois Belgium race - he won Mardi Lachine this week, so seems to be back on form.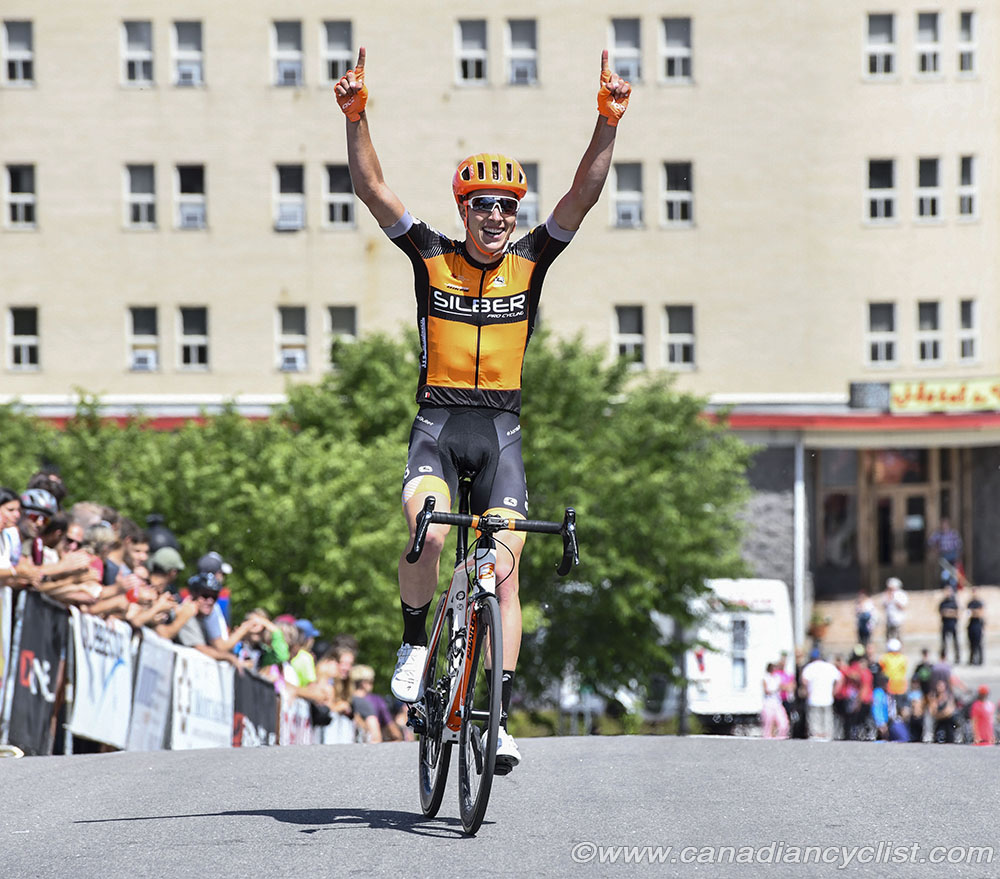 Nick Zuckowsky won the Criterium in 2018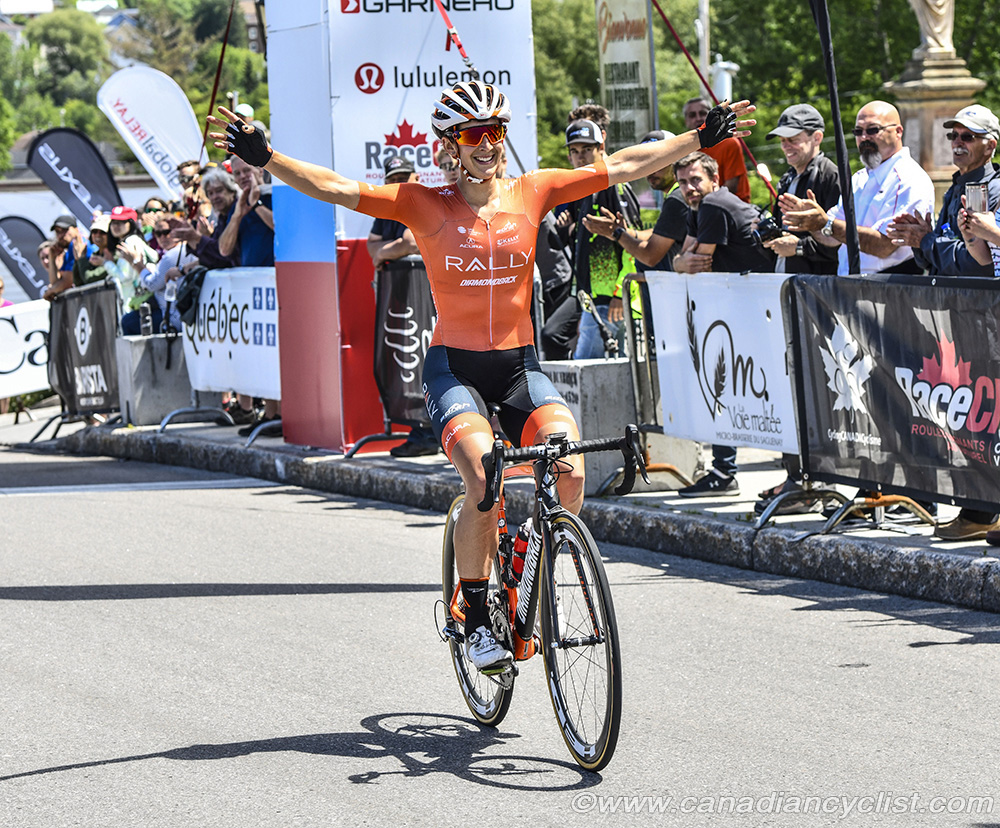 Sarah Bergen won the Criterium in 2018
The Championships conclude on Monday - Canada Day - with the Criterium. This is a non-UCI championships, but jerseys are awarded. Races will be held for women and men in the Junior and Elite categories. The circuit is a square, with the same Procycle HQ start/finish. Junior women will race 30 minutes plus three laps, Junior men 45 minutes and three laps, while both Elite categories will race 60 minutes plus three laps.
---
Related Photo Galleries
---