July 10/19 13:46 pm - Cycling Canada Announces 2020 National Championships Calendar

Posted by Editoress on 07/10/19

Cycling Canada has released the 2020 calendar for national championships across Road, Track, Mountain Bike, Para-Cycling, BMX and Cyclo-cross.

"We are thrilled to confirm the dates and locations for each of our 2020 Canadian Championship events," said Josh Peacock, Events Manager at Cycling Canada. "The Canadian Championship remains the pinnacle of high performance competition on our National events calendar, and we're confident that each of these organizations will set the stage for athletes young and old to showcase their best."

The first national championships of 2020 will be the Canadian Track Championships for Under-17, Junior and Para cyclists, to be held at the Mattamy National Cycling Centre in Milton, Ontario, on April 3-5.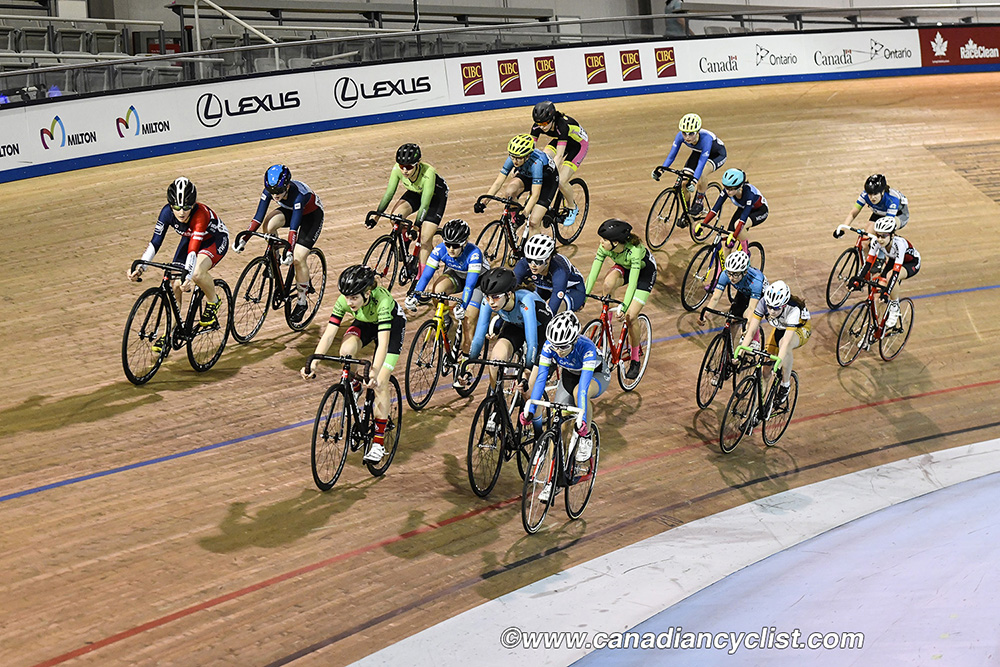 For the first time in several years, the Canadian Road Championships will start with the Elite, Junior and Para categories, which will be held in Lévis, Quebec, on June 26-29. The following weekend, the Canadian Road Championships for Masters athletes return to the East Coast, with races being held in Victoriaville, Quebec, on July 2-5.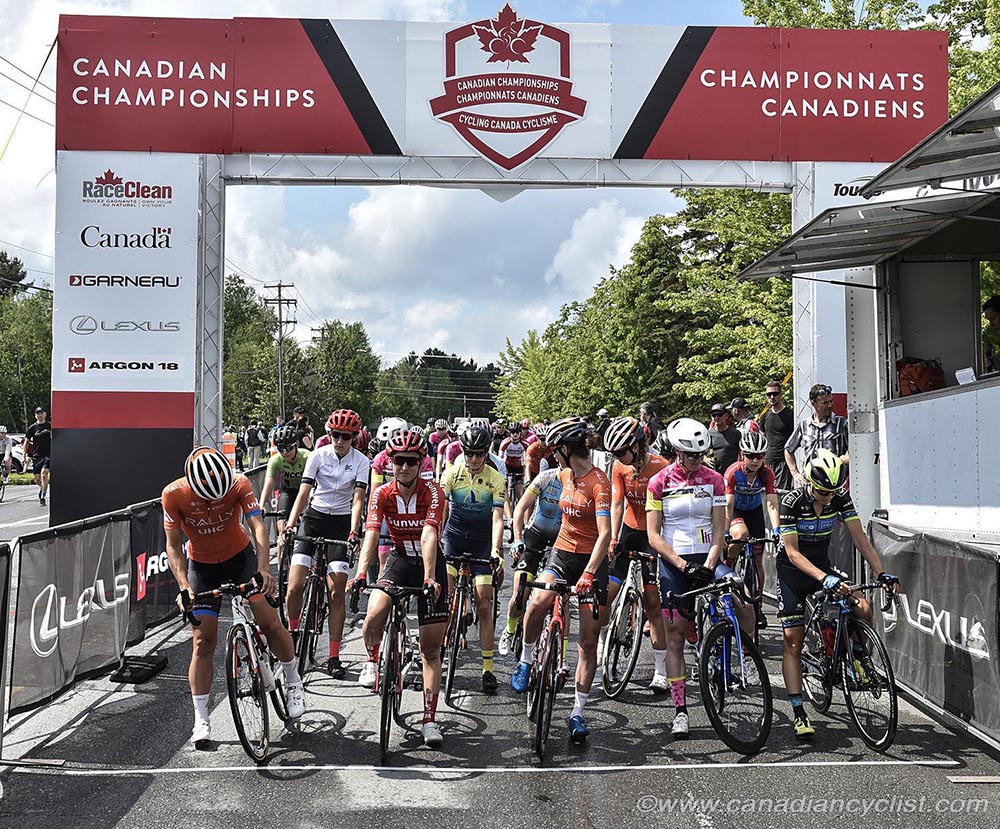 In mid-July, attention turns to Mountain Bike, which will be split into four separate championships for the second consecutive year. The XCO MTB Canadian Championships will kick off the season at Hardwood Ski & Bike in Oro Station, Ontario, for the second consecutive year, on July 11-12. Two weeks later, the Downhill MTB Canadian Championships will take place at Kicking Horse Mountain Resort in Golden, BC, on July 25-26. The Enduro MTB Canadian Championships will be organized by the BC Enduro Series during the summer, although the exact date and location are still to be determined. The Mountain Bike Championships will conclude on September 5th in St-Felicien, Quebec, with the XCM (Marathon) MTB Canadian Championships.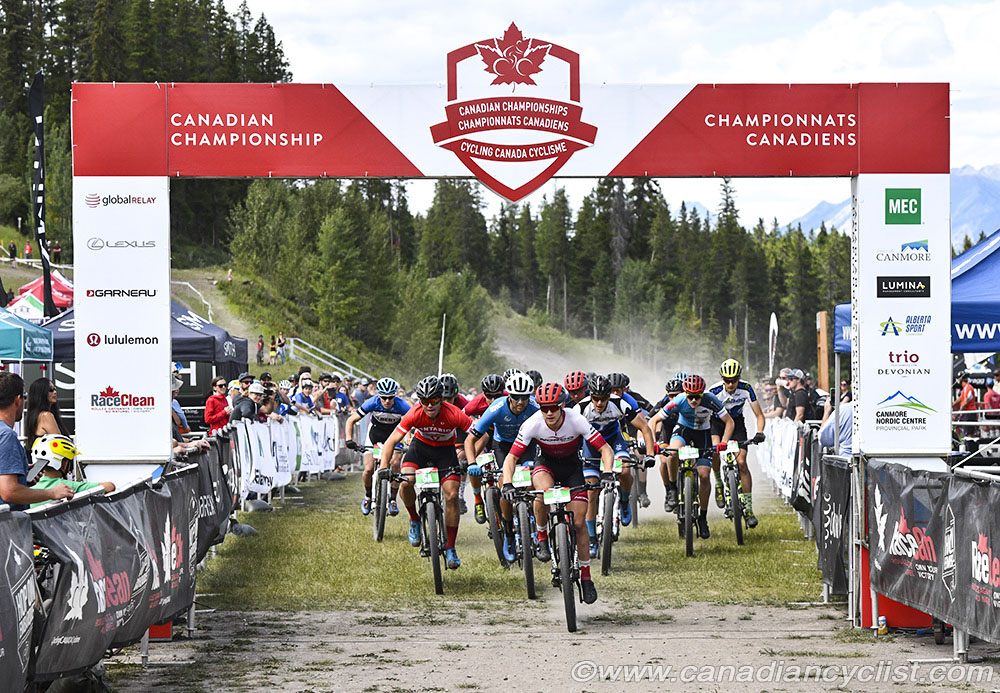 The BMX Canadian Championships will be scheduled later in the summer, with races being held on August 22-23 in Calgary, Alberta. The BMX Freestyle Canadian Championships will also return to the race calendar in 2020 after a successful first championship in 2019 at Joyride 150, although the exact date and location are still to be confirmed.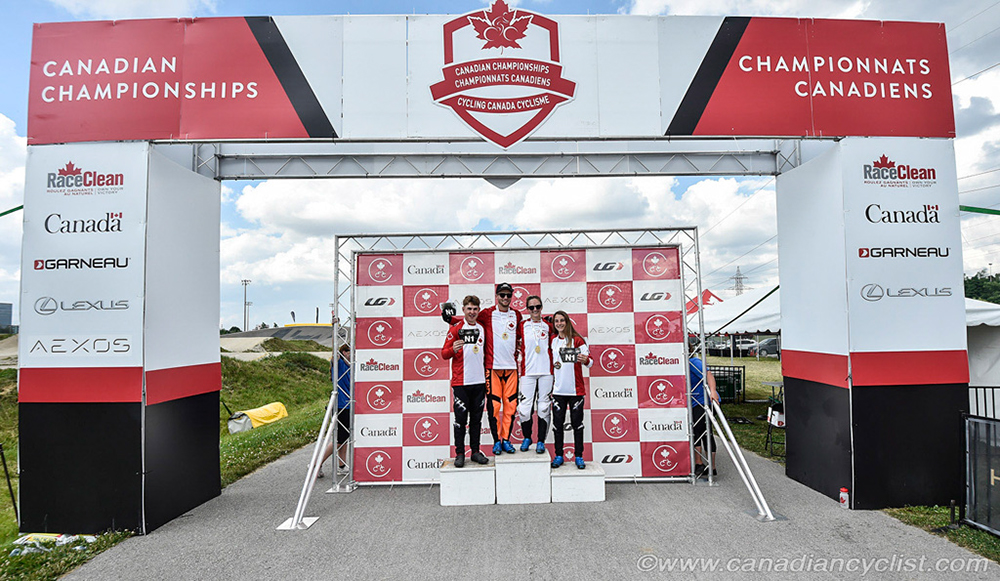 The final two championships of the year, to be held in the Fall, are the Canadian Track Championships for Elite and Masters categories at the Mattamy National Cycling Centre, in Milton, Ontario, and the Cyclo-cross Canadian Championships. Schedules for these events will be announced at a later date.

Canadian Track Championships (U17/Junior/Para)
Organizer: Cycling Canada
Milton, ON
April 3-5, 2020

Canadian Road Championships (Elite/Para/Junior)
Organizer: Grand Prix Cycliste de Beauce
Lévis, QC
June 26-29, 2020

Canadian Road Championships (Masters)
Organizer: Classique des Appalaches
Victoriaville, QC
July 2-5, 2020

XCO MTB Canadian Championships
Organizer: Pulse Racing
Oro Station, ON
July 11-12, 2020

Downhill MTB Canadian Championships
Organizer: Kicking Horse Mountain Resort
Golden, BC
July 25-26, 2020

Enduro MTB Canadian Championships
Organizer: BC Enduro Series
Location: TBC
Date: TBC

BMX Canadian Championships
Organizer: Calgary BMX
Calgary, AB
August 22-23, 2020

BMX Freestyle Canadian Championships
Organizer: TBC
Location: TBC
Date: TBC

XCM MTB Canadian Championships
Organizer: Compétition Vélo2Max
St-Félicien, QC
September 5, 2020

Canadian Track Championships (Elite/Masters)
Organizer: Cycling Canada
Milton, ON
Date: TBC (to be announced Fall 2019)

Cyclo-cross Canadian Championships
Accepting bid applications until Oct. 1, 2019
---
Related Photo Galleries
---