July 30/19 11:13 am - Pan Am Games Profile - Amelia Walsh

Posted by Editoress on 07/30/19

Track sprinter Amelia Walsh is one of the veterans on the team for the Pan Am Games in Lima, Peru, having competed last year at the Commonwealth Games, where she finished fifth in the Keirin and at the 2015 Pan Am Games in Toronto. From Ayr, Ontario, Walsh will turn 27 during the Games and will race the Team Sprint and the Sprint.

Walsh has had a very fast rise up the ranks of Canada's national track program to become the senior member of the women's sprint squad in less than two years. Originally a BMX rider with the national team who competed at five world championships and the 2015 Pan Am Games (finishing ninth), Walsh switched to the velodrome a little over two years ago after a series of injuries, including a big crash in 2016 that left her with two broken arms, a concussion, and ligament damage in her hand requiring surgery.

"I switched over from BMX on November 1, 2016, and it was a pretty easy choice. At that point I either had to choose to go another four years for BMX or try something else to go to the Olympics. Erin [Hartwell, previous national sprint coach] had constantly been after me to try track racing, so I decided 'why not give it a go'?"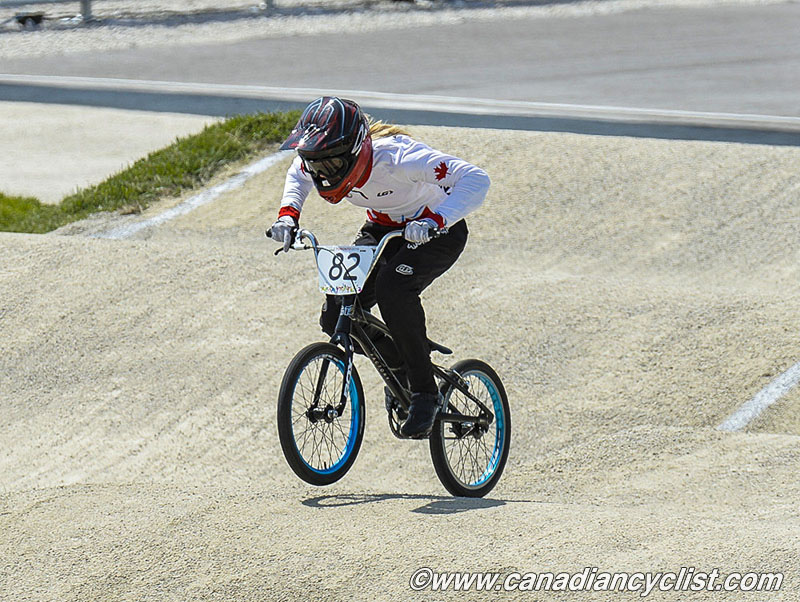 2015 Pan Am Games

Walsh joined the sprint program to work with Kate O'Brien, a Rio Olympian who needed a new partner for the Team Sprint after the retirement of Monique Sullivan following Rio. When O'Brien had a serious crash in training (from which she is still recovering), Walsh became the senior member of the women's sprint program. With O'Brien, Walsh won a silver medal in the Team Sprint at the Los Angeles World Cup in 2017. She is now partnered with track newcomer Kelsey Mitchell.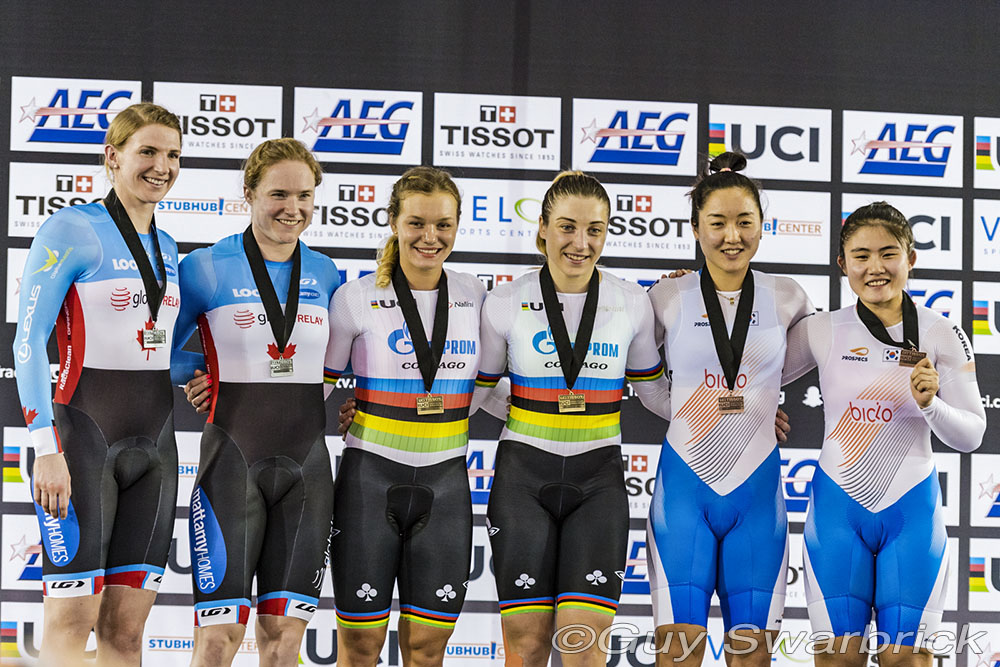 Silver Medal Team Sprint, Los Angeles Track World Cup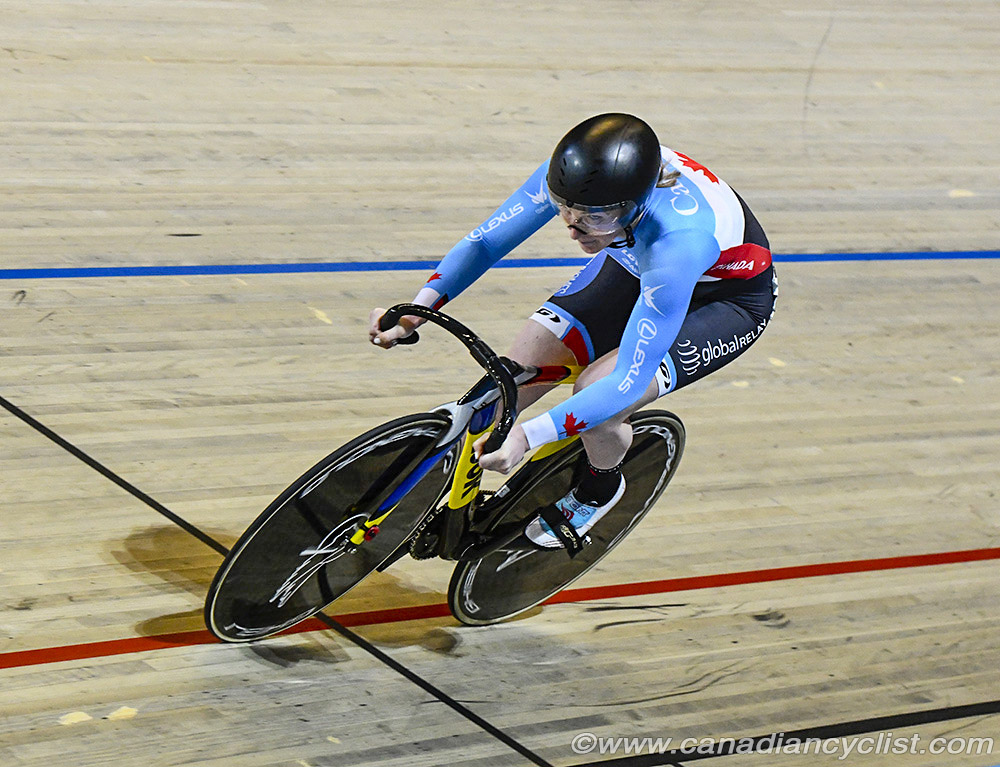 2018 Track World Championships, Apeldoorn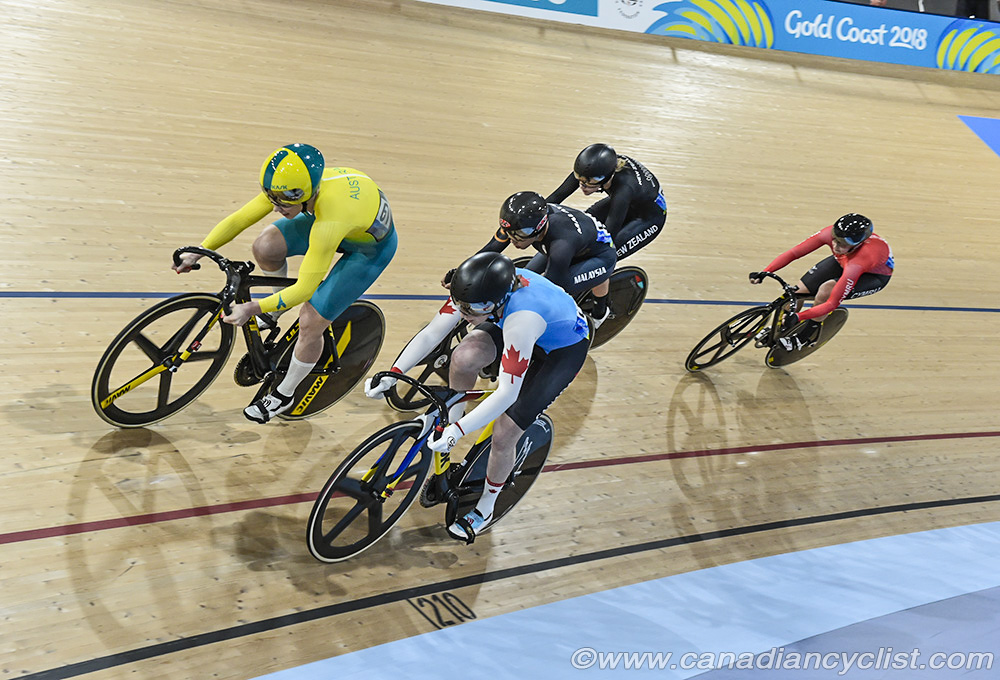 2018 Commonwealth Games, Keirin
Walsh is not the first rider to transfer over from BMX, and some skills are similar, but it has not been easy.

"For me, the biggest change was the bike. It's kind of hard to explain, but it feels to me like the track bike is a bit taller and vertical; on a BMX bike you are more spread out and your center of gravity is more stable. On a track bike when I first stood up out of the saddle, it was like 'oh, here we go...'. It was very challenging for me. I find in track cycling there is a lot more discipline in the training [than in BMX]. I don't want to say you have to do a lot more work, but you are able to do a lot more work because fatigue isn't an issue. In BMX, if you are fatigued and go off a jump, then chances are you will crash."

"But a lot of things do transfer over from BMX; it's a high performance environment, and you're racing the best people in the world, but I guess learning the tactics ... I'm starting to get the hang of it."

Walsh admits it has been a fast and steep learning curve.

"I've learned the hard way in the past few months and made some pretty big mistakes ... one of them where I miscounted the laps in the Keirin and actually pulled off with one to go - you only do that once! I've been learning lots and making mistakes, but that's how you do it."

"This will be my third Games. Last year was more racing than training for me and about gaining experience; I ended up doing all of the World Cups. I think in the Team Sprint Kelsey and I will be able to do really well."
---
Related Photo Galleries
---