August 4/19 21:16 pm - Gold for Canada in Women's Sprint

Posted by Editoress on 08/4/19

Canada concluded the track portion of the Pan Am Games on Sunday with a gold medal by Kelsey Mitchell in the women's Sprint. Mitchell, who is a new member of the track team, was discovered through the RBC Training Ground program and attending her first major Games. She set a new Pan Am Games record on Saturday in the Flying 200 metre time trial, and then won every heat on her way to the gold medal, beating Martha Bayona of Colombia in two straight rides in the final. Mitchell also won a silver medal with Amelia Walsh in the Team Sprint and was fifth in the Keirin.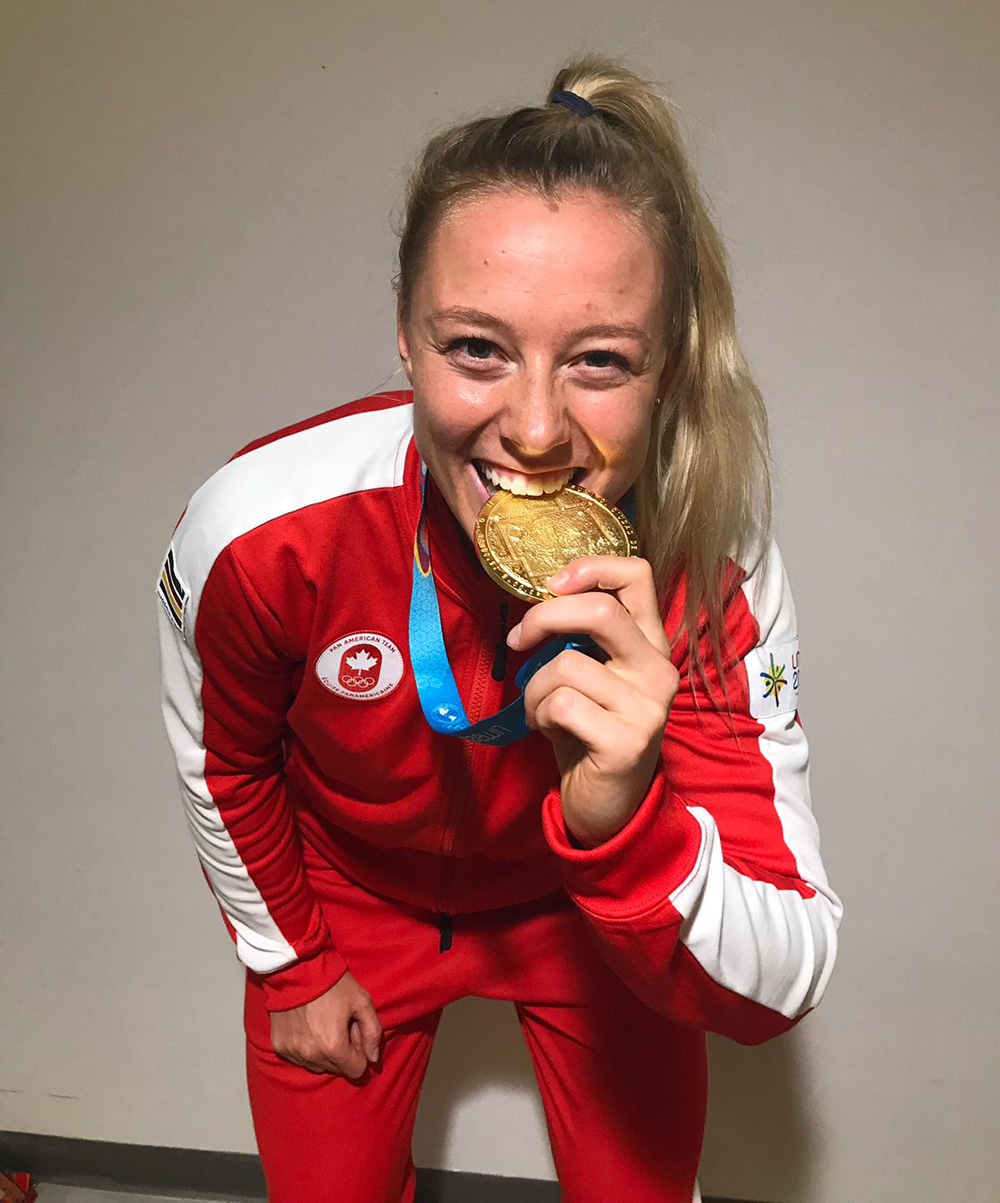 "I can't even explain it, it's amazing," said Mitchell, "an incredible feeling. This is at the top for sure; I'm pretty new to cycling, before this my best result was a sixth at the World Cup. I knew I had a faster qualifying time but, at the end of the day, that means nothing. Bayona is really strong tactically and has a really good jump, so I had to keep the pace pretty quick to take away her jump. In the second ride I thought she was going to come over me, but I found it in my legs to give an extra kick."

Canada ends the track portion of the cycling program with one gold medal and three silver medals.
Results
Women Sprint

Semi Finals
Heat 1
Race 1
Race 2
Decider
1 Kelsey Mitchell (Canada)
11.526
11.33
2 Jessica Salazar Valles (Mexico)
Heat 2
1 Martha Bayona Pineda (Colombia)
11.457
12.197
2 Luz Daniela Gaxiola Gonzalez (Mexico)
11.426
Winners race for Gold and Silver medals
The losers race for the bronze
Final
Ride for Gold
1 Kelsey Mitchell (Canada)
11.415
11.449
2 Martha Bayona Pineda (Colombia)
Ride for Bronze
3 Luz Daniela Gaxiola Gonzalez (Mexico)
11.413
11.646
4 Jessica Salazar Valles (Mexico)
---
Related Photo Galleries
---