August 19/19 15:04 pm - Team Canada Announced for Mountain Bike Worlds

Posted by Editor on 08/19/19

Cycling Canada has announced the team of 71 riders who will represent Canada at the UCI Mountain Bike World Championships in Mont-Sainte-Anne, Quebec, between August 28th and September 1st. This is the largest team Canada has ever sent to the Mountain Bike World Championships, beating the 68 athletes who competed for Canada in 2010 at Mont-Ste-Anne.

Mont-Sainte-Anne has a long history of hosting world-class mountain bike events, and this will mark the first time that this event is awarded three times to the same venue - 1998, 2010 and 2019. This will be the 30th edition of the Mountain Bike World Championships since it became a UCI recognized sport.

Canada will be sending 42 XCO athletes, 19 Downhill athletes and 10 in the newest event - E-MTB. Eight athletes on the team also represented Canada in 2010 - in the XCO, Emily Batty, Catharine Pendrel, Sandra Walter, Leandre Bouchard, Raphael Gagne and Andrew L'Esperance; in Downhill, Miranda Miller and Vaea Verbeeck. Remarkably, one rider has represented Canada at all three MSA Worlds - Sandra Walter as a Junior in 1998, and as an Elite rider in 2010 and this year.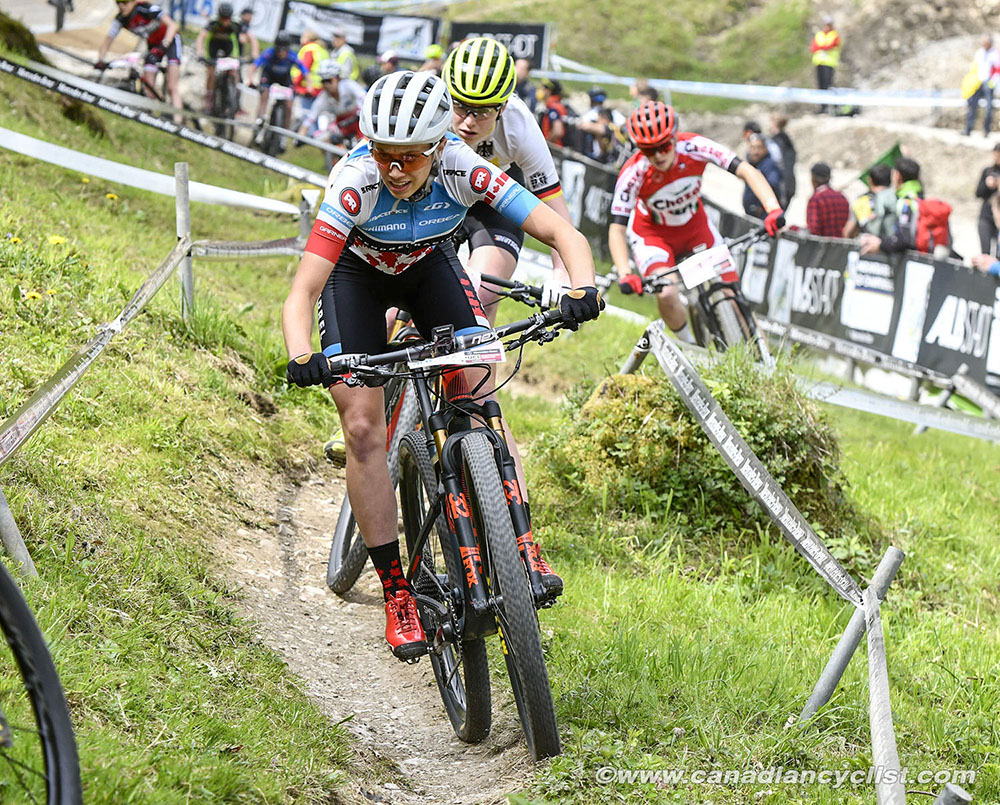 Emilly Johnston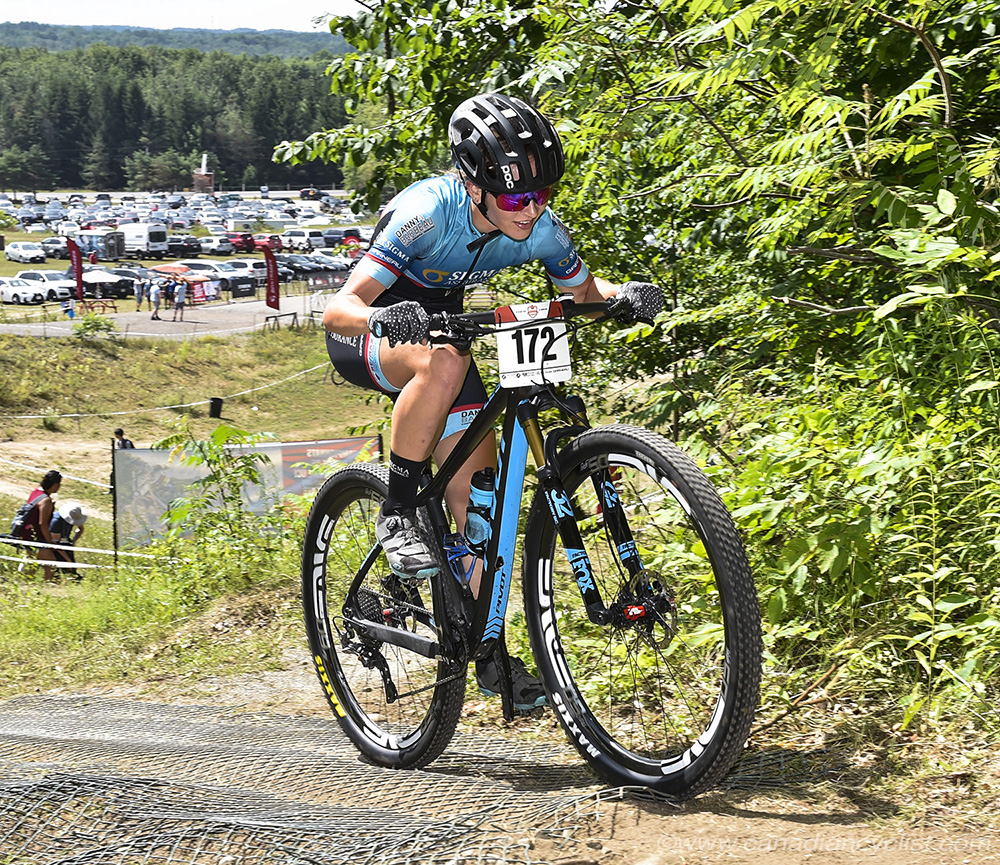 Samuelle Baillargeon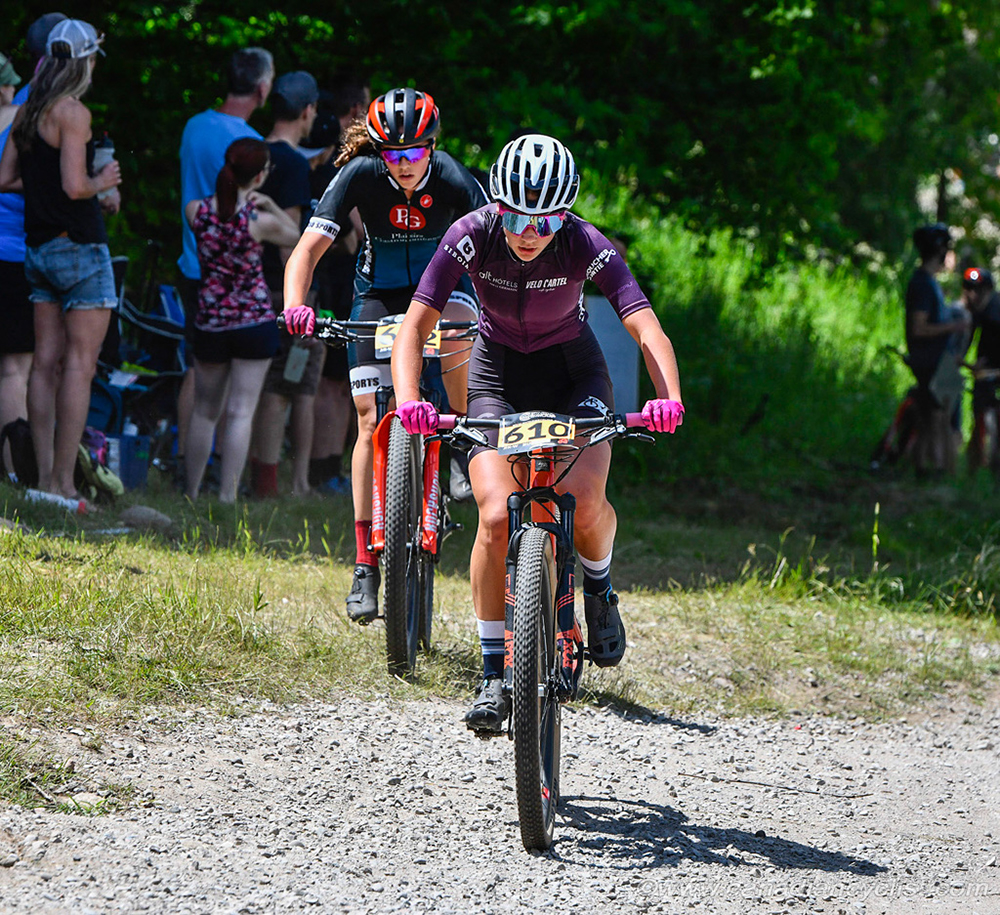 Juliette Larose-Gingras leading Julianne Sarrazin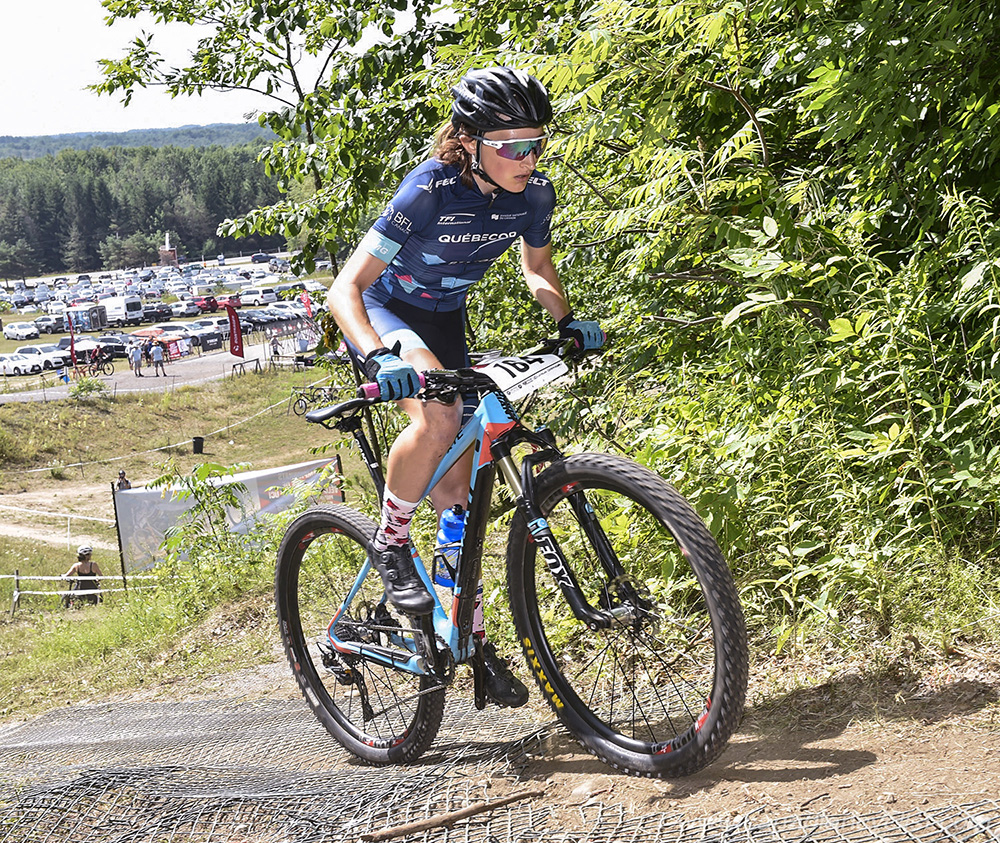 Magdeleine Vallières-Mill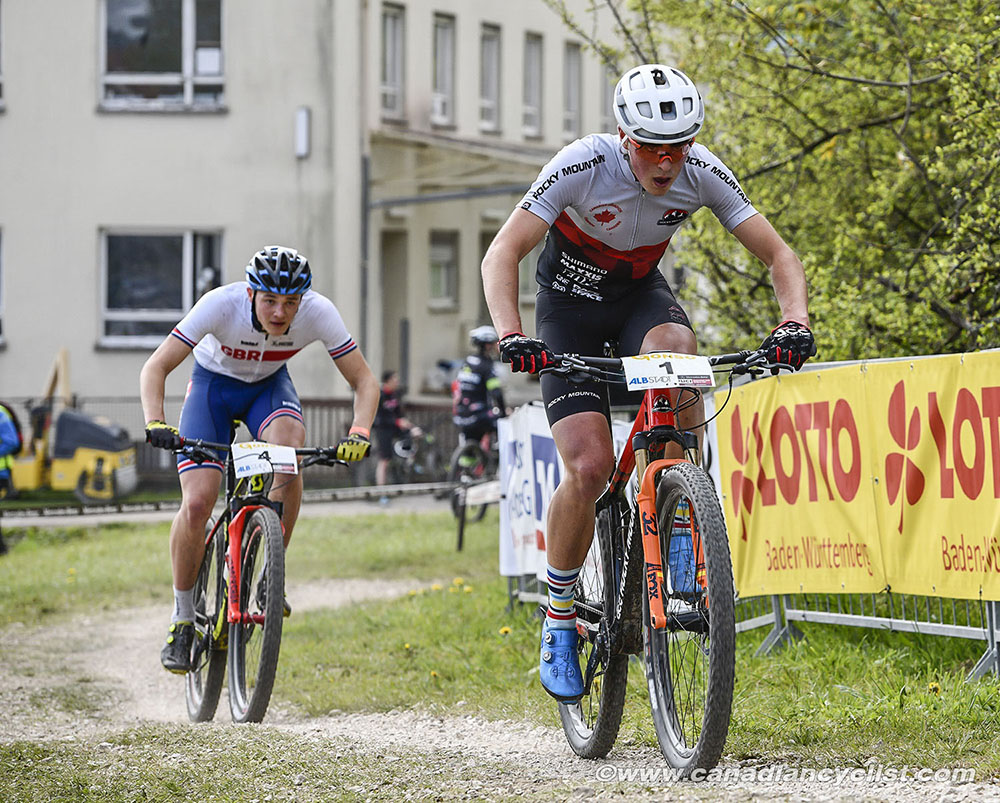 Carter Woods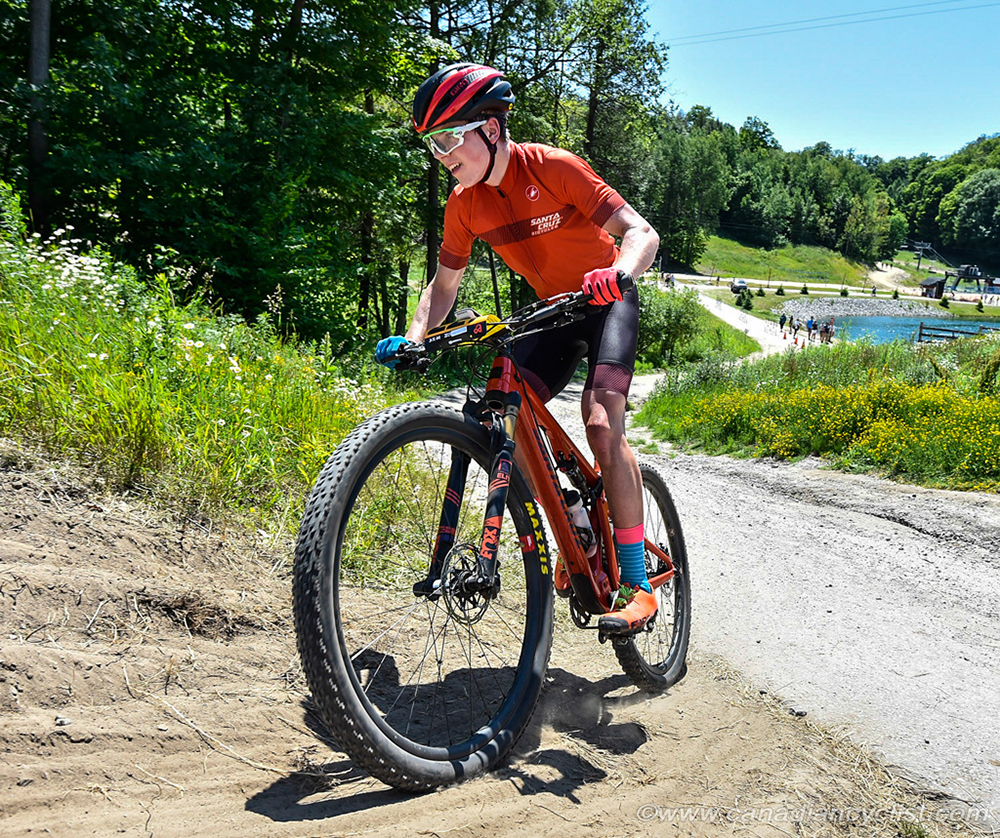 Hamish Graham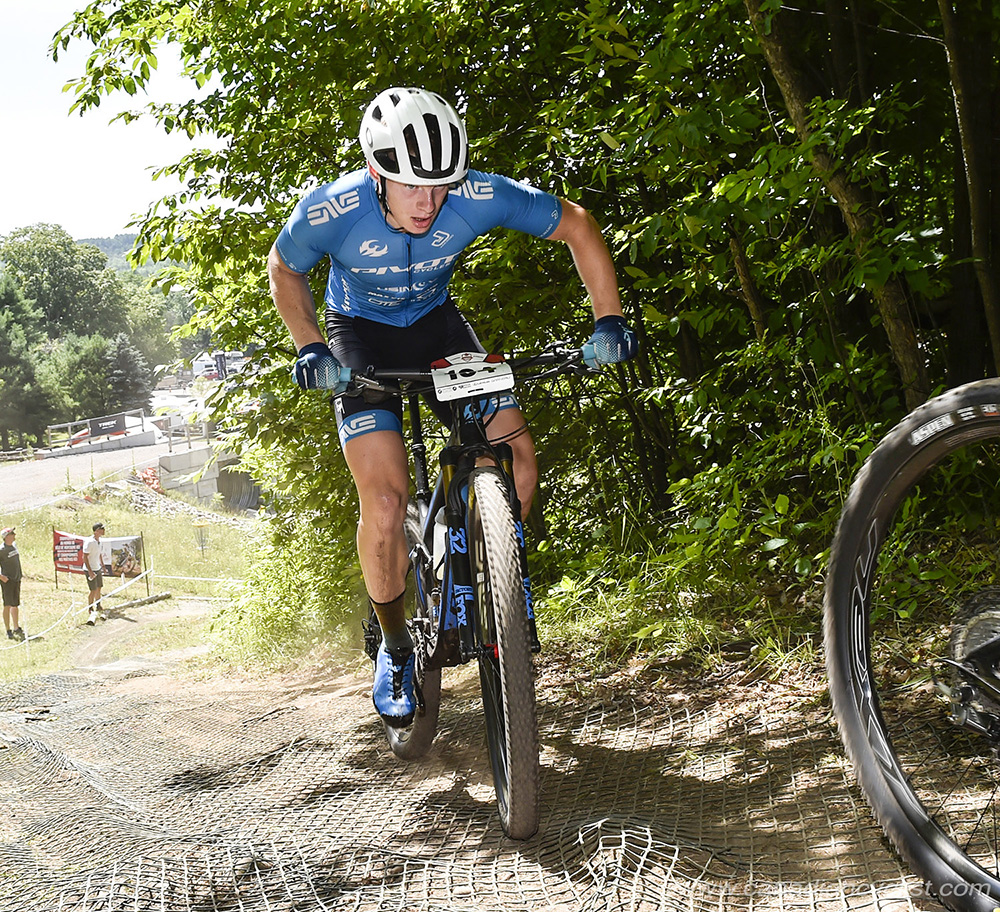 Vincent Thiboutot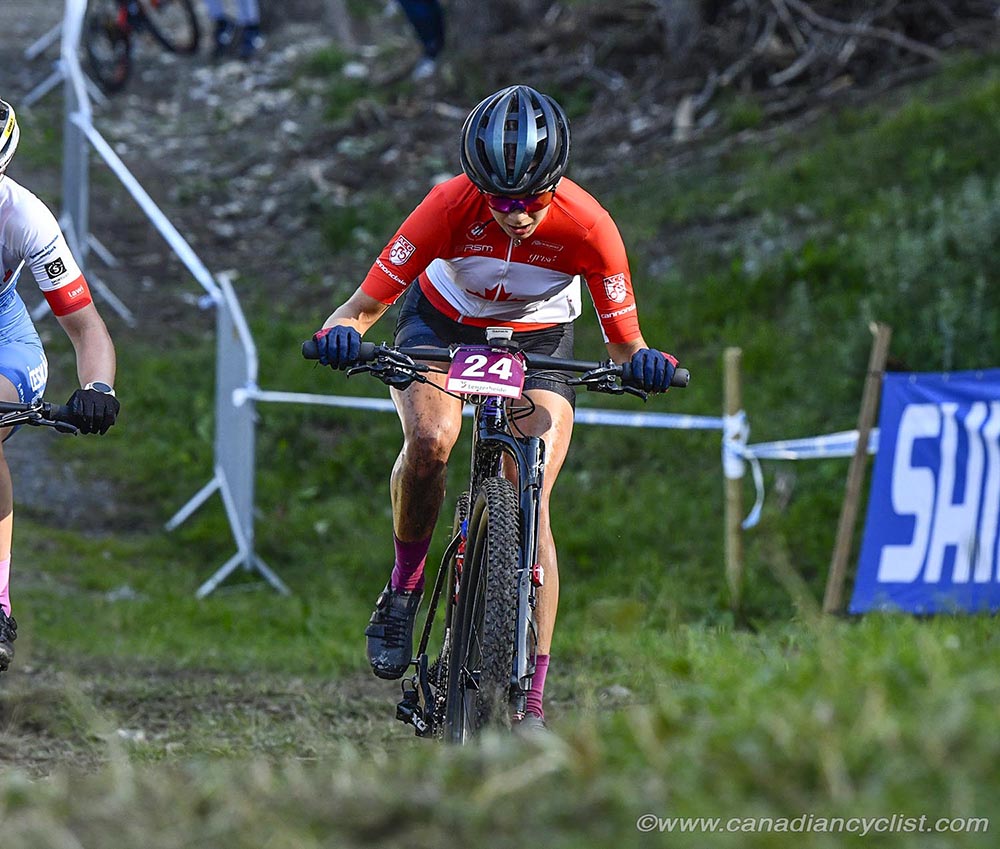 Laurie Arsenault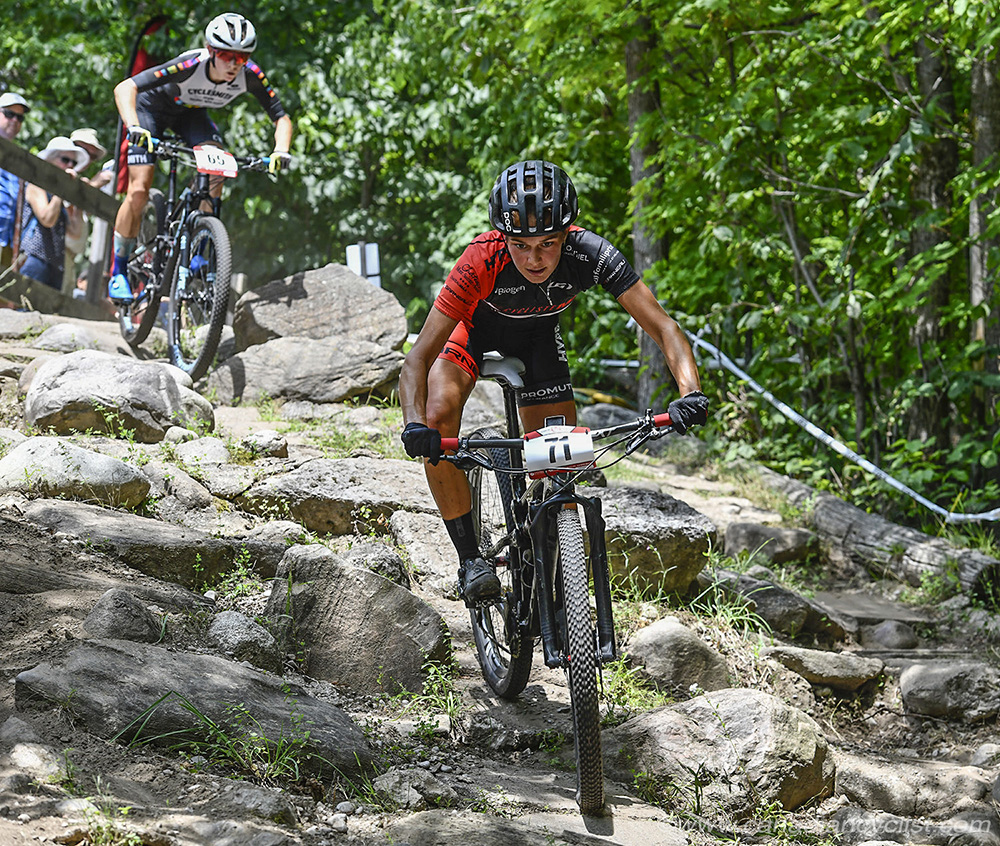 Marianne Theberge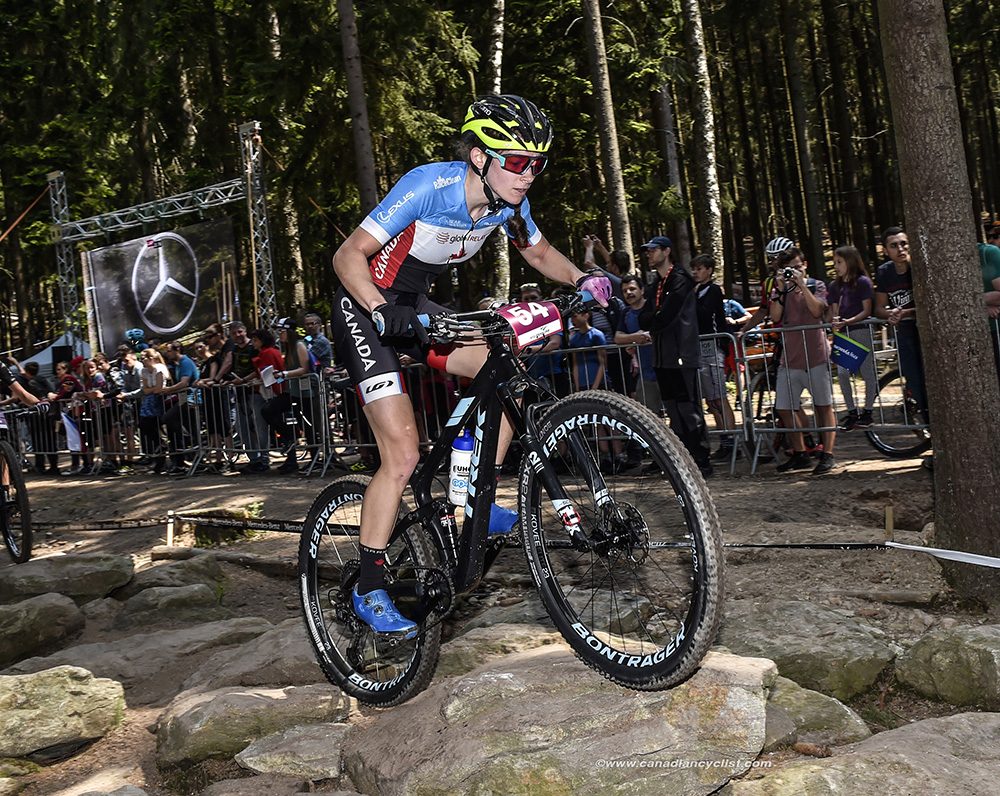 Mackenzie Myatt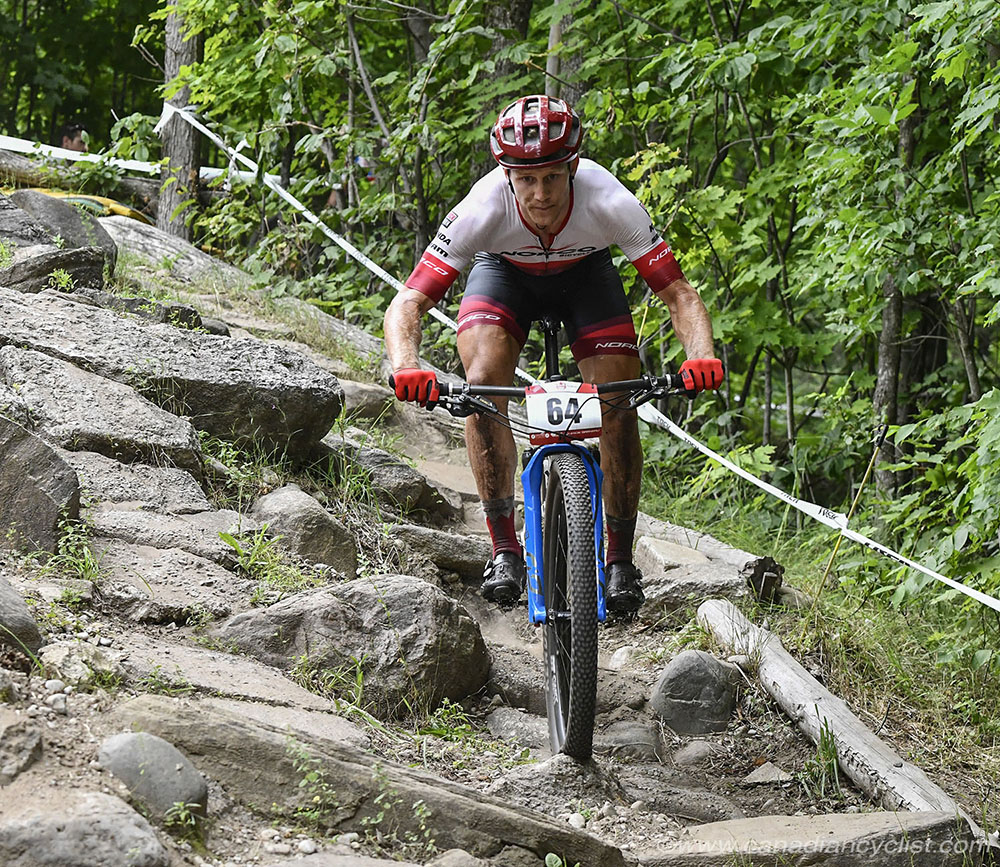 Quinton Disera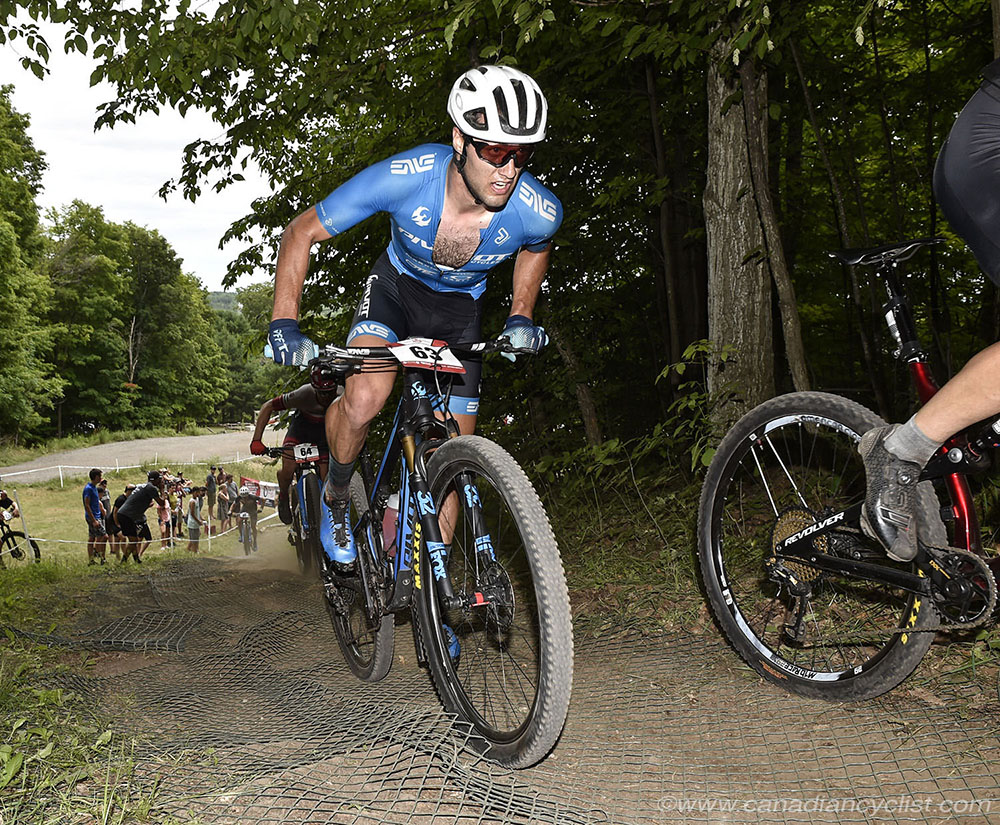 Raphael Auclair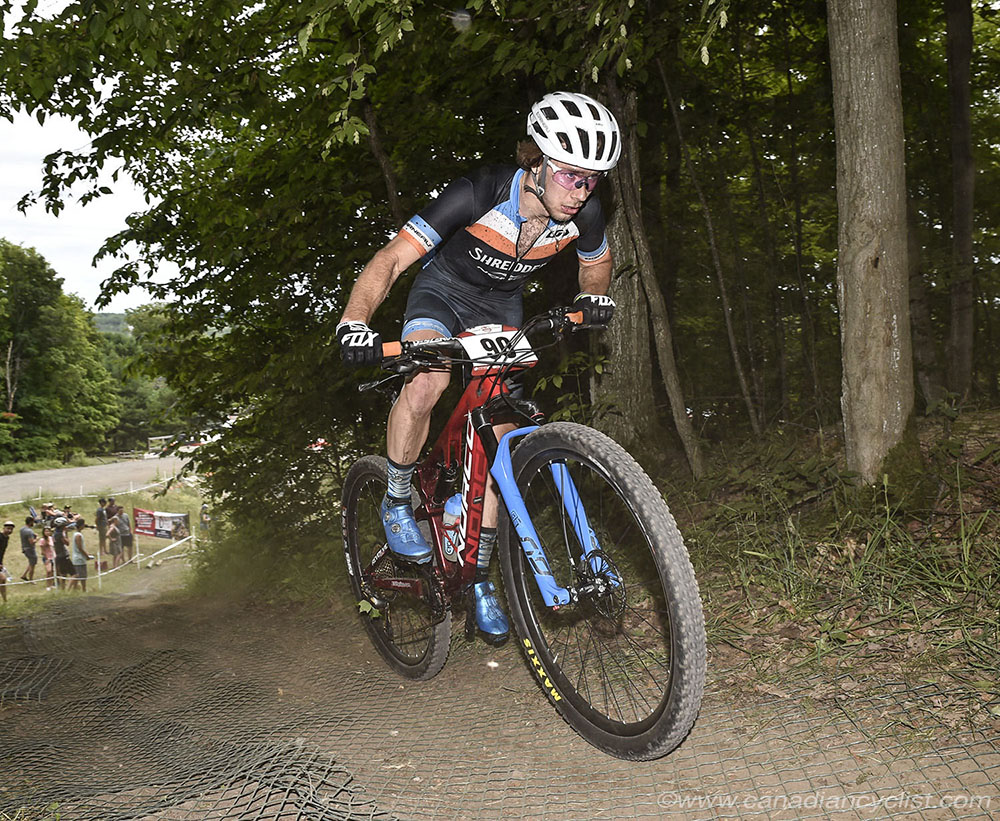 Tyler Orschel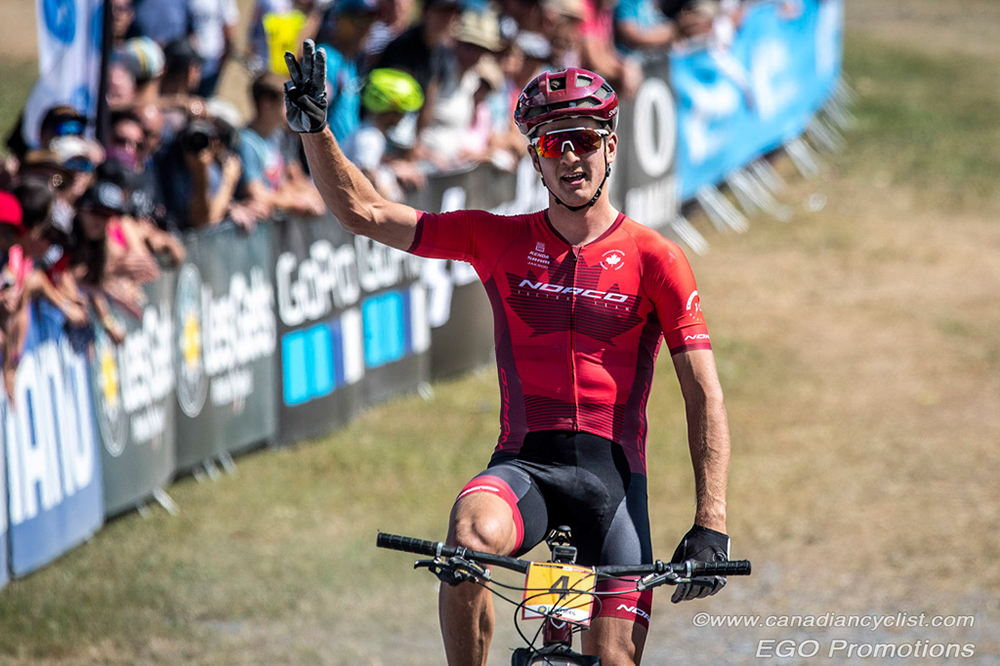 Sean Fincham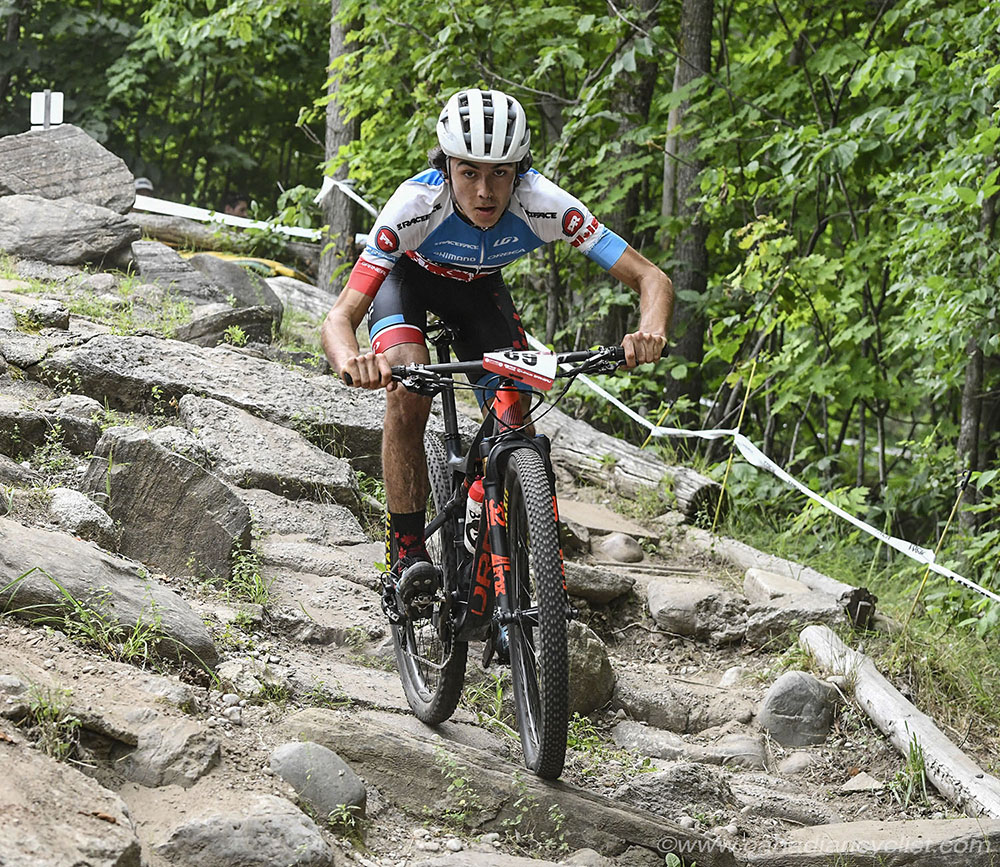 Holden Jones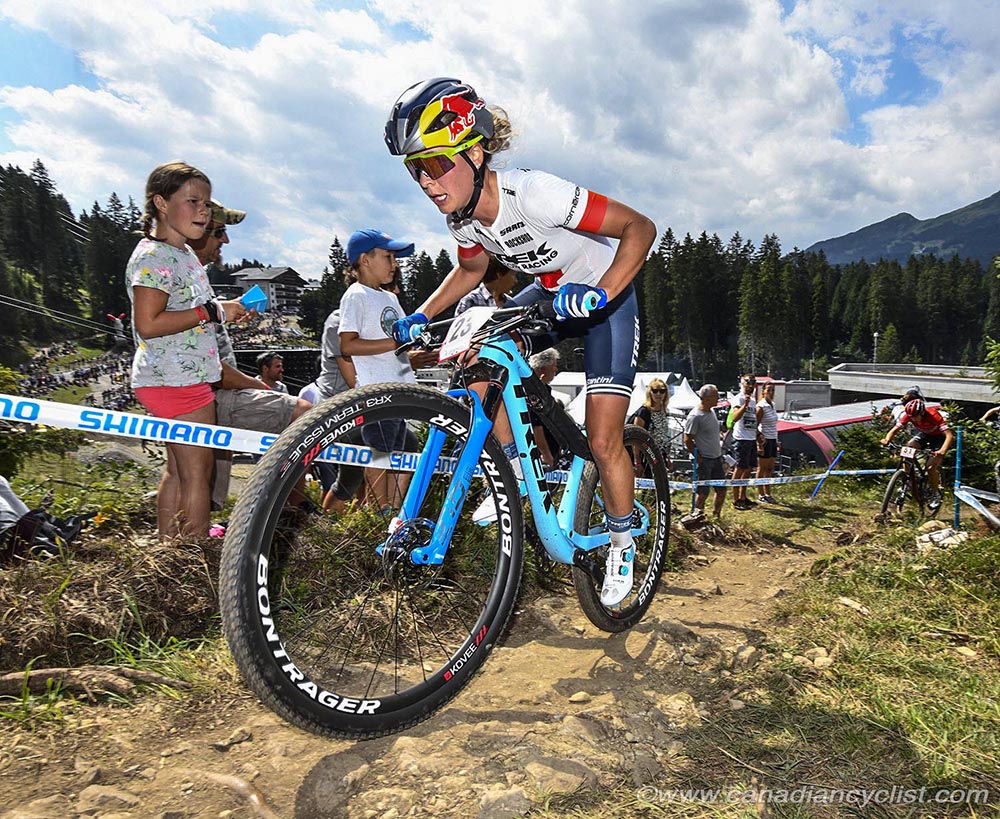 Emily Batty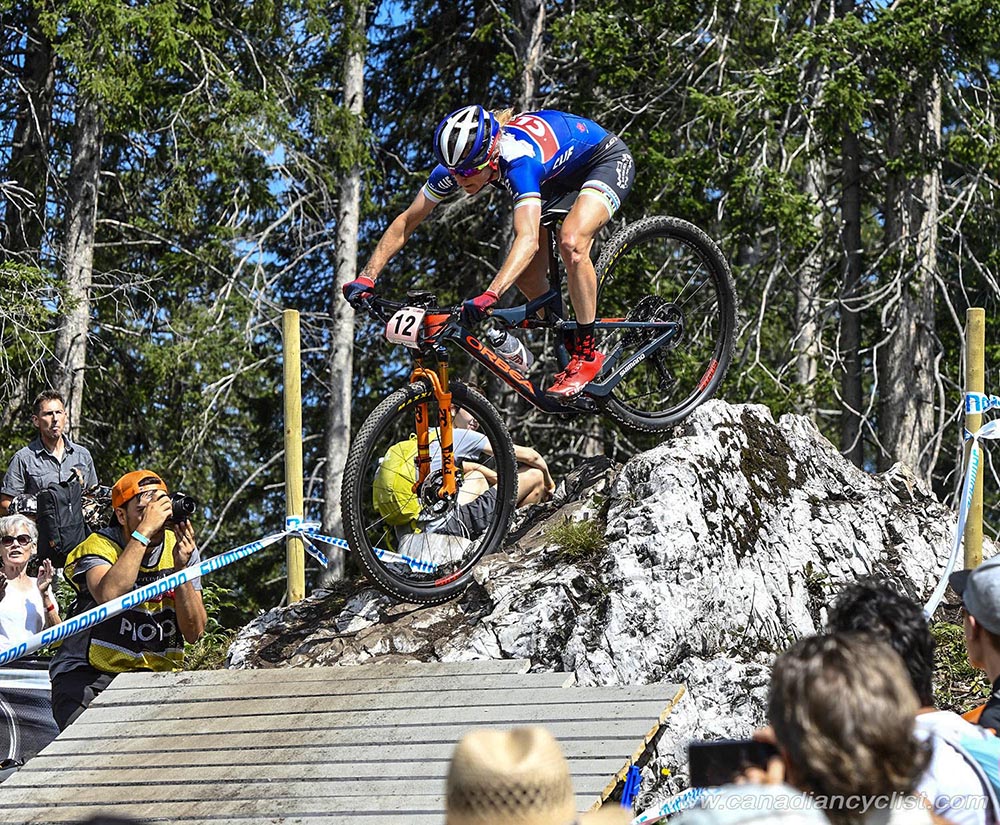 Catharine Pendrel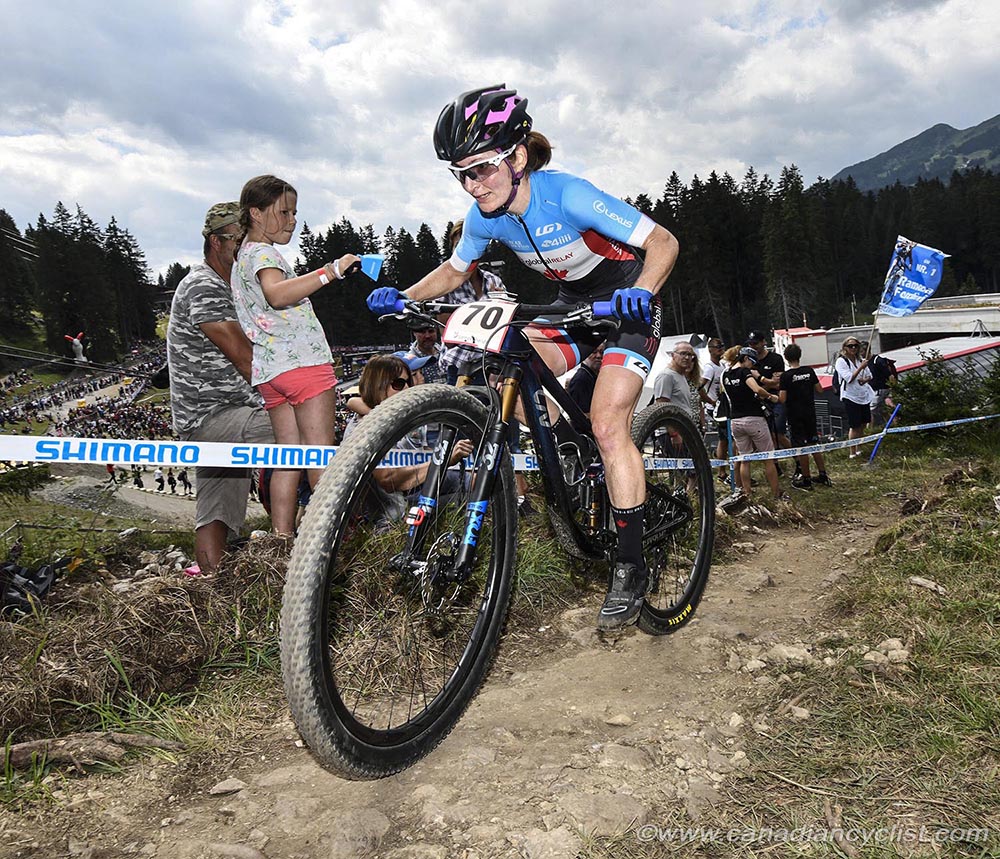 Sandra Walter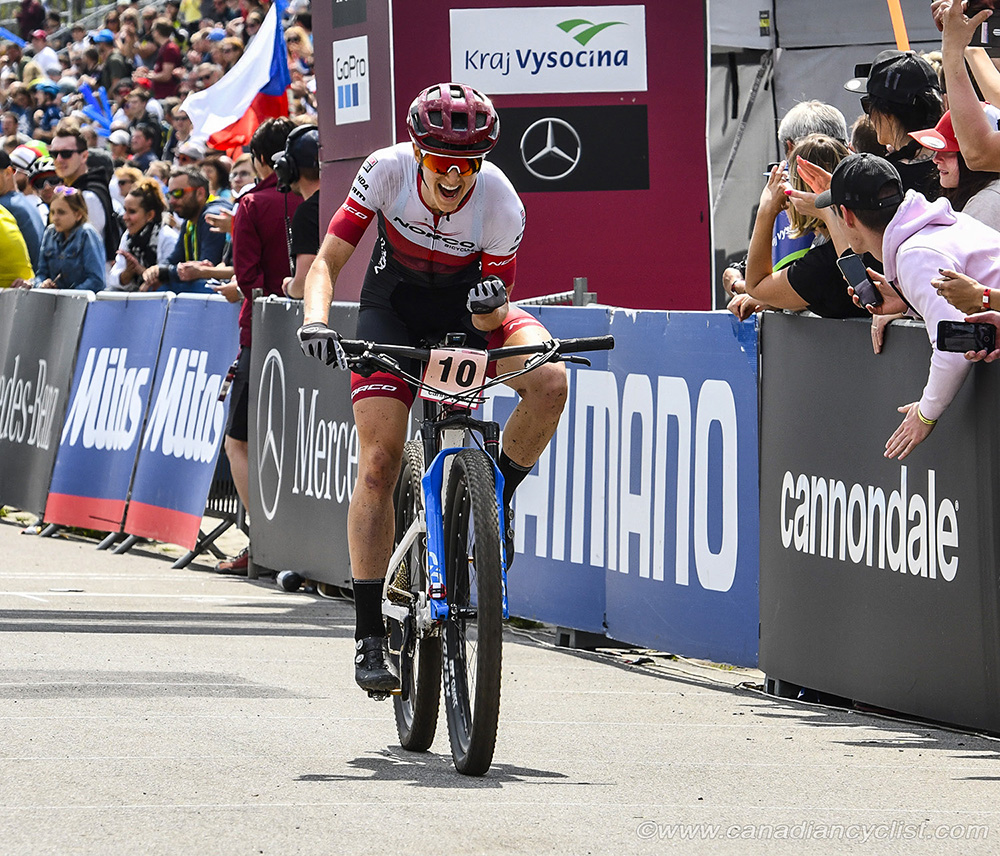 Haley Smith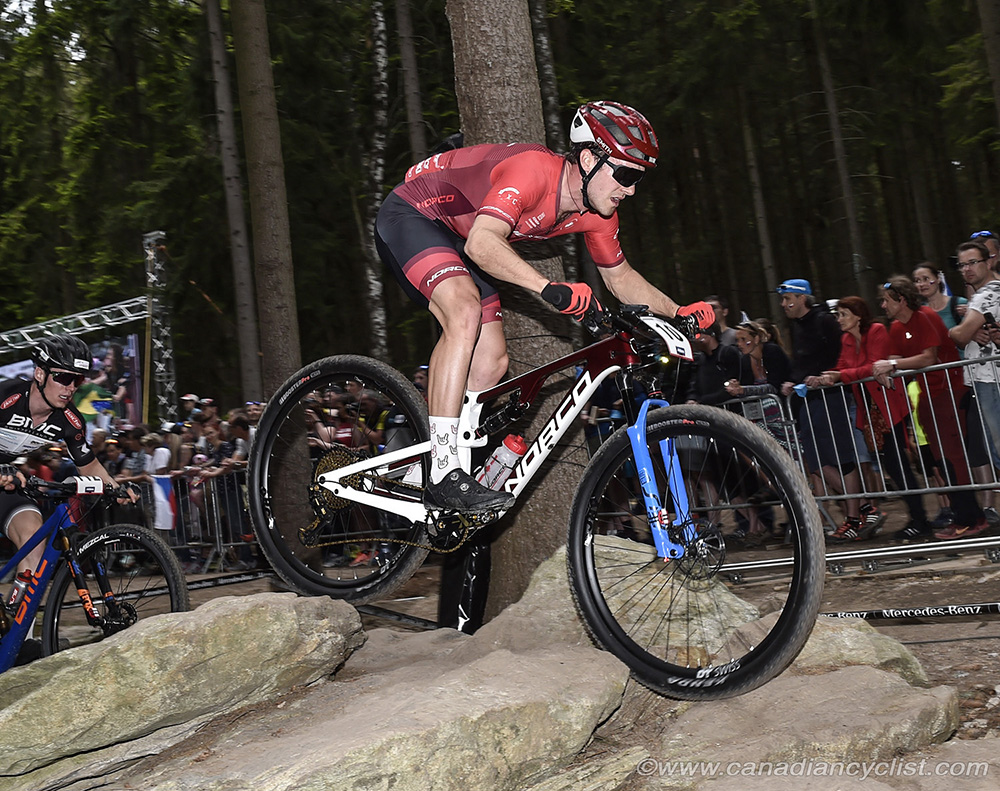 Peter Disera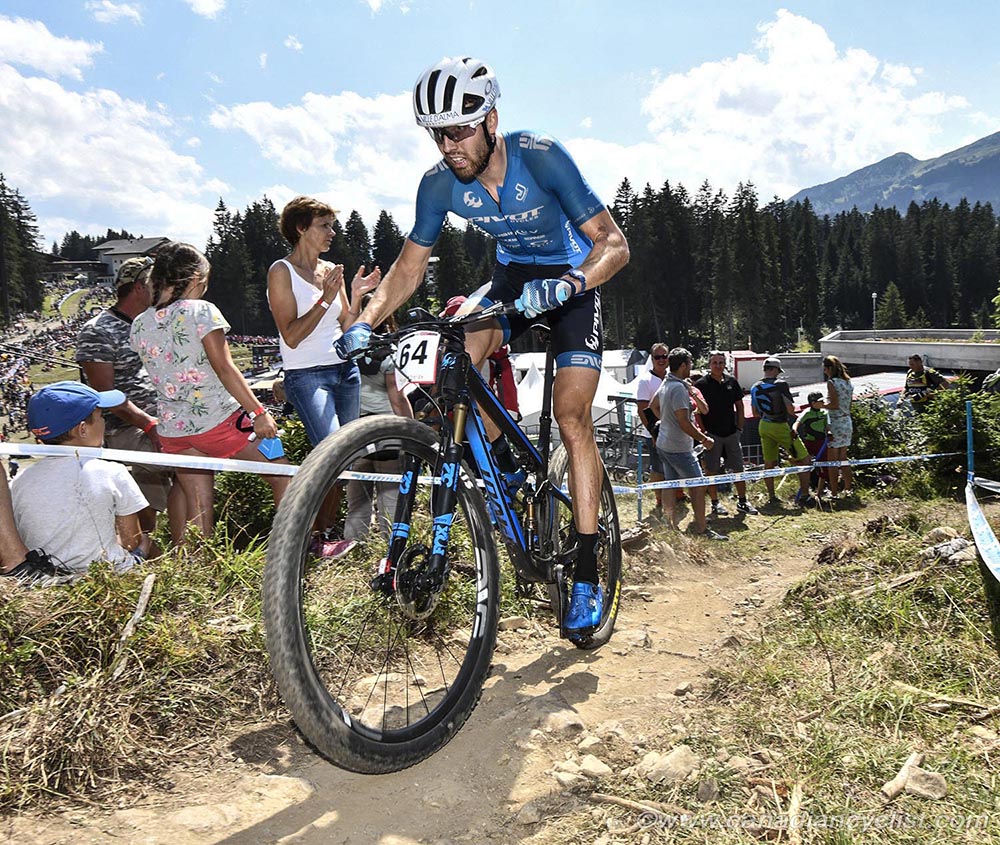 Leandre Bouchard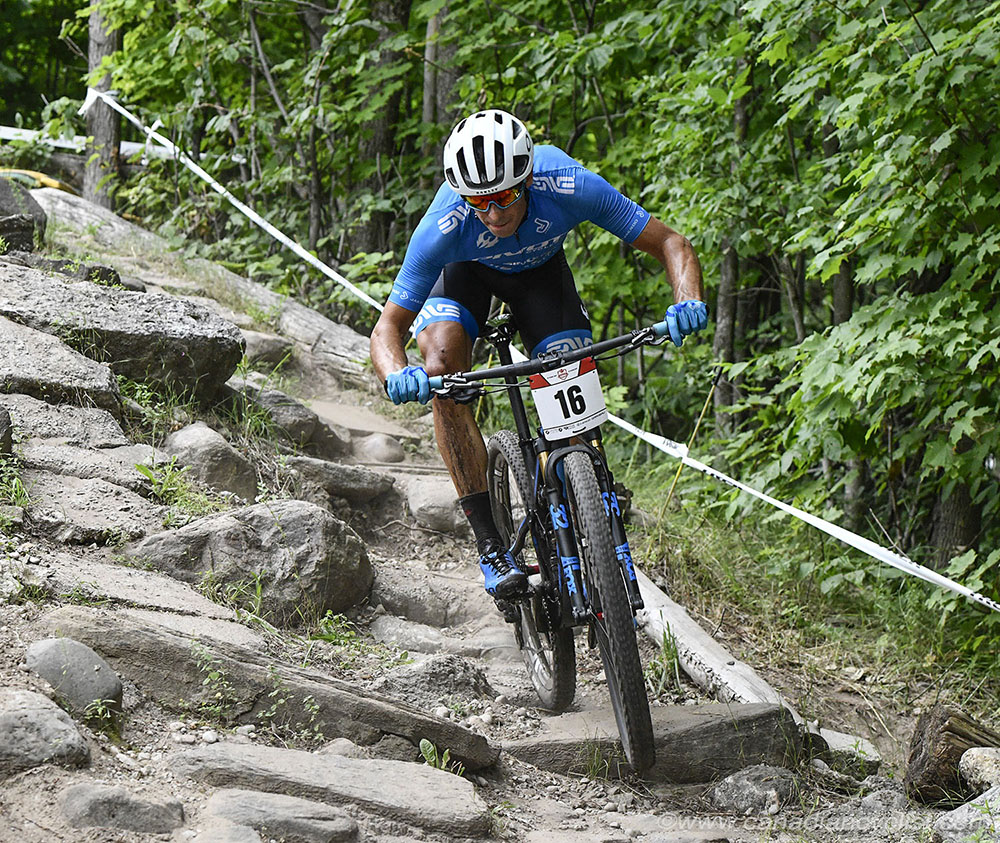 Marc-André Fortier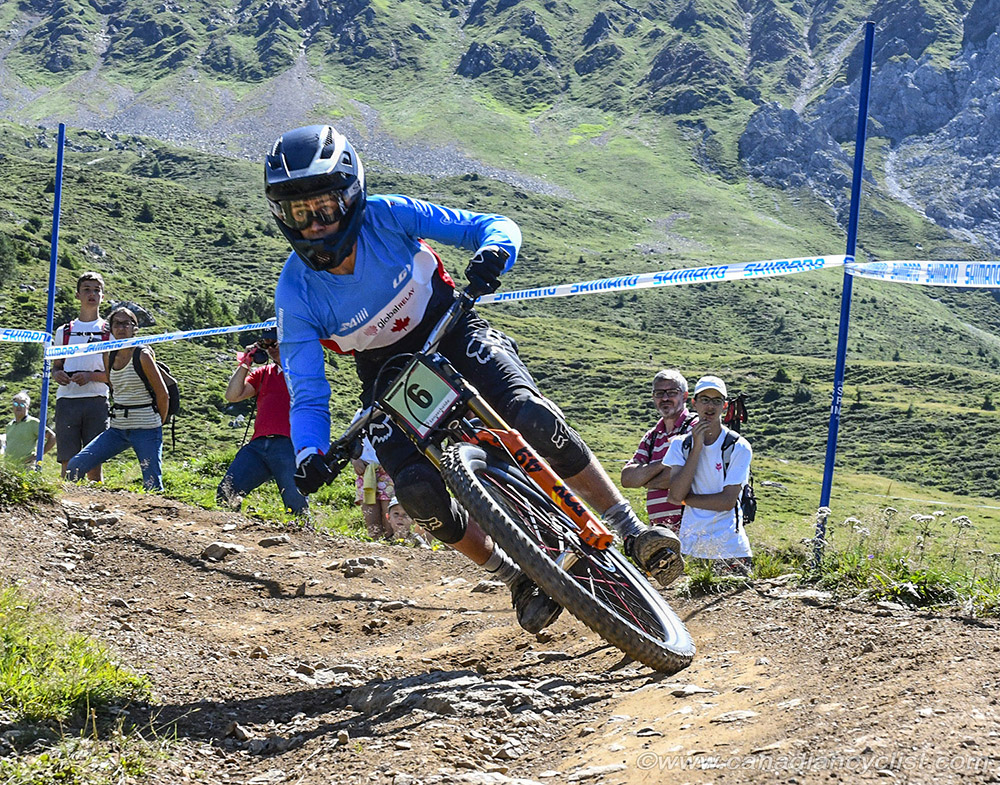 Seth Sherlock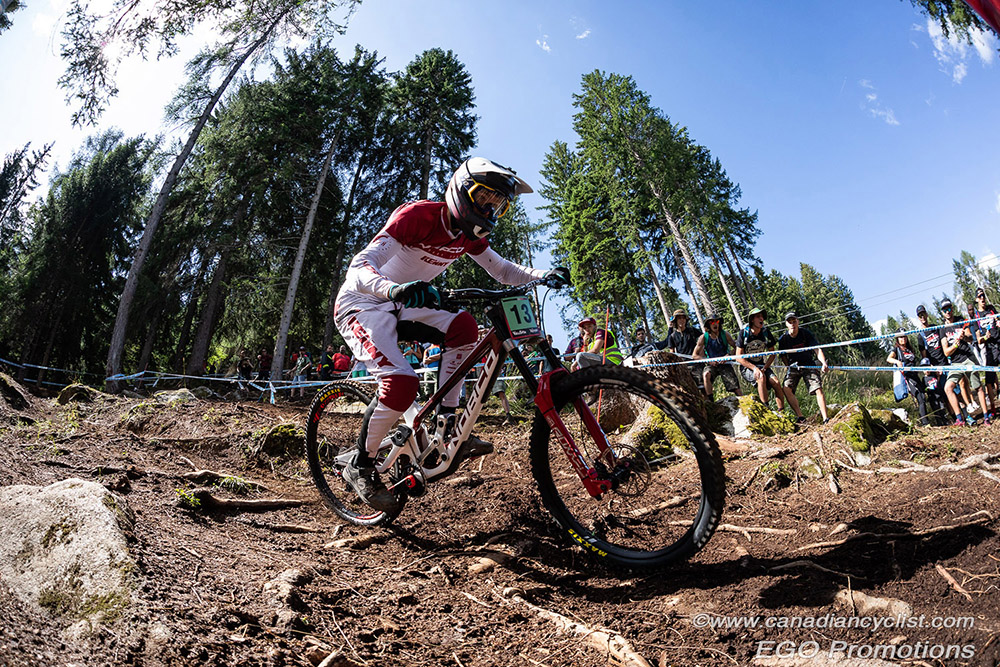 Elliot Jamieson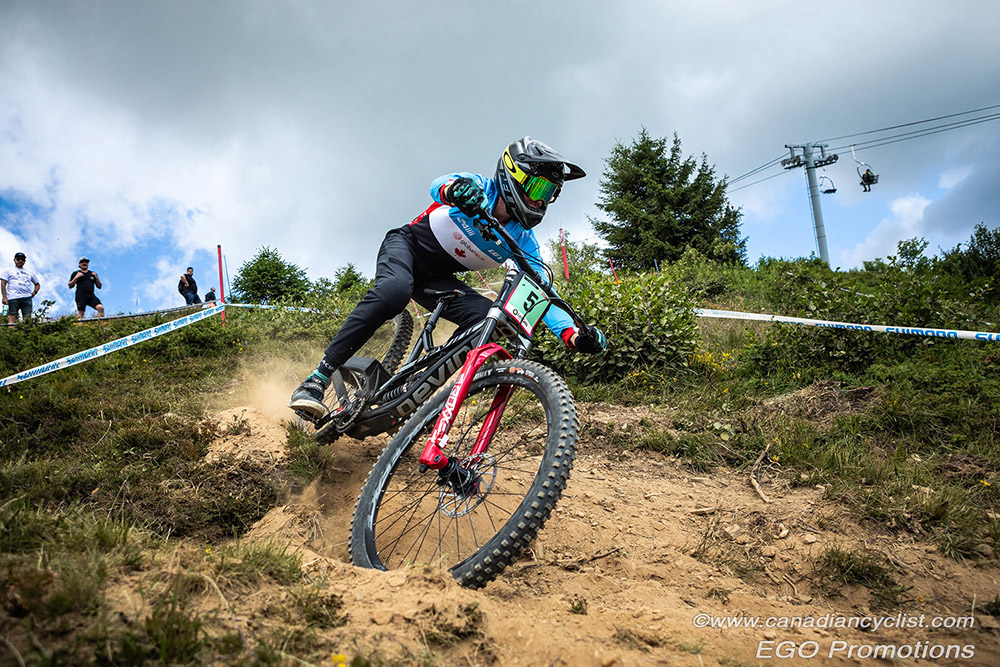 Patrick Laffey

Rachel Pageau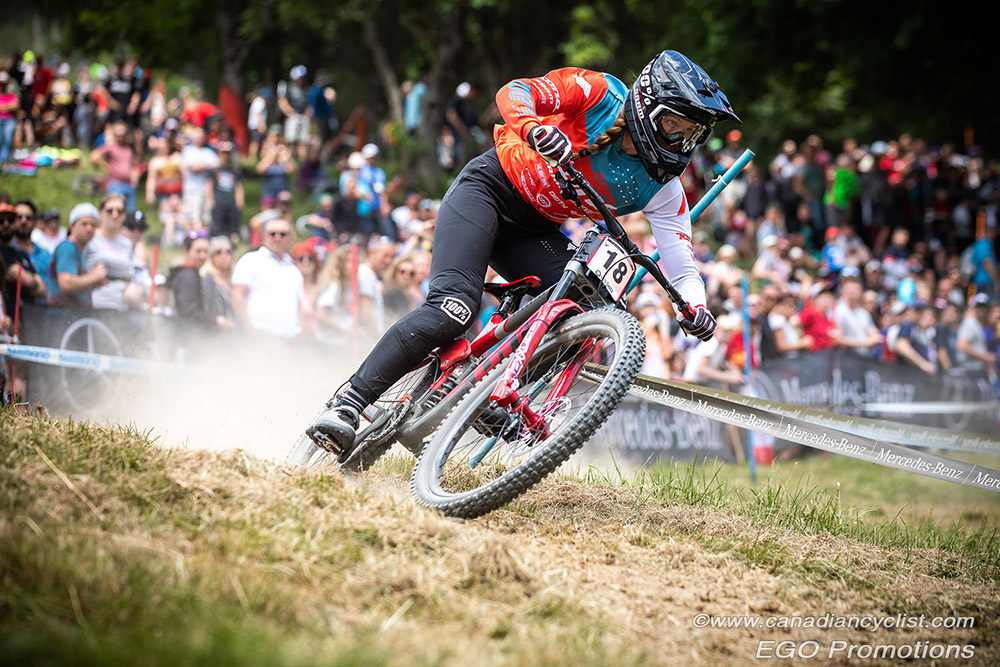 Miranda Miller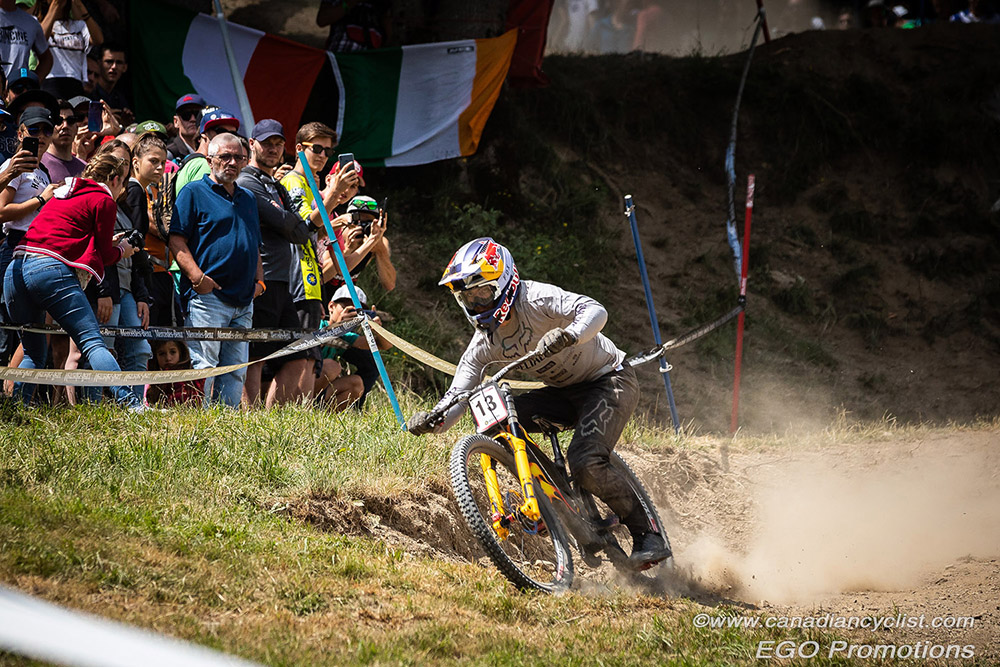 Finn Iles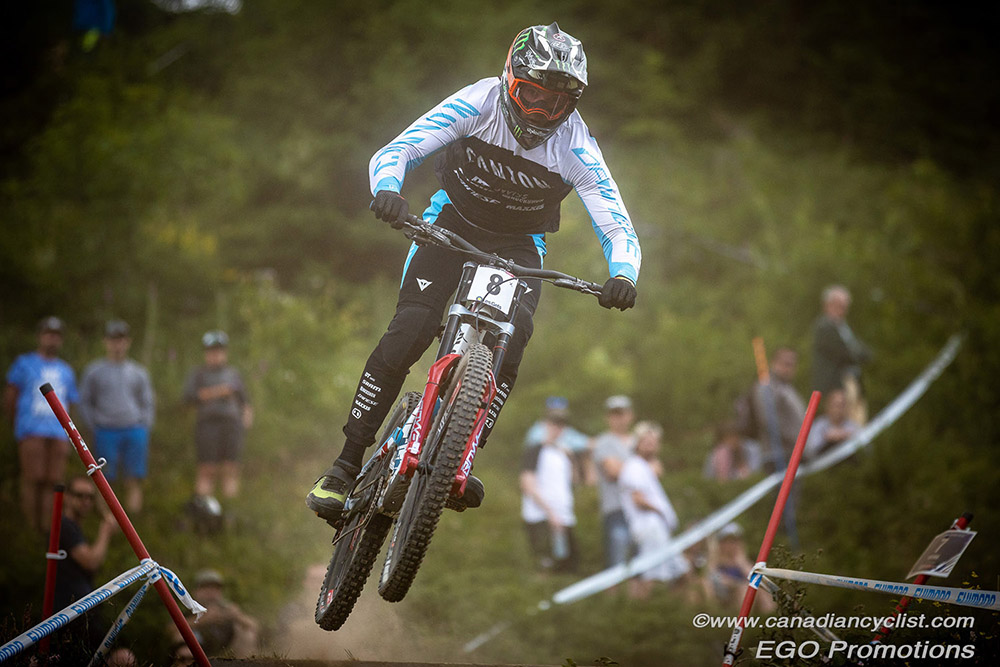 Mark Wallace


There are also some previous members of the national team returning for the E-MTB competition, including Andreas Hestler, George Visser and Maghalie Rochette.

Both Cross-Country (XCO) and Downhill (DH) athletes will be competing in the biggest event on the calendar, in addition to E-MTB, which will be making its debut at a World Championship. This year's event holds an added level of excitement as the members of Team Canada will be riding on home turf, in front of an anticipated 50,000 spectators.

"Racing at a home at the World Championships is always a special honour," said Head Coach Dan Proulx. "We're excited to race on a track that we know well - one of the most technical and demanding tracks in the world."

"Obviously we hope to see Canadians on the podium here, but more importantly we're looking for athletes to improve on their personal best and come away with even greater ambition to compete with the best riders in the world. This competition will provide an incredible incentive for our development riders, providing dividends to our system for many years to come."

Junior Women (XCO):
Samuelle Baillargeon - Quebec City, QC
Emilly Johnston - Comox, BC
Juliette Larose-Gingras - Quebec City, QC
Kelly Lawson - Barrie, ON
Julianne Sarrazin - Prévost, QC
Kaitlyn Shikaze - Oakville, ON
Magdeleine Vallières-Mill - Sherbrooke, QC

Junior Men (XCO):
Hamish Graham - Saskatoon, SK
Dylan Kerr - Horseshoe Valley, ON
Jérémie La Grenade - Gatineau, QC
Xavier Roy - Amos, QC
Charles-Antoine St-Onge - Fleurimont, QC
Vincent Thiboutot - Quebec City, QC
Carter Woods - Cumberland, BC

U23 Women (XCO):
Laurie Arsenault - Terrebonne, QC
Mireille Larose-Gingras - Quebec City, QC
Mackenzie Myatt - Musquodoboit Harbour, NS
Sophianne Samson - Quebec City, QC
Amélie Simard - Beaupré, QC
Marianne Théberge - Lévis, QC
Roxanne Vermette - Saint-Ferréol-les-Neiges, QC

U23 Men (XCO):
Raphael Auclair - Haut-Saint-Charles, QC
Quinton Disera - Horseshoe Valley, ON
Émile Farrell-Dessureault - Sherbrooke, QC
Sean Fincham - Squamish, BC
Gunnar Holmgren - Orillia, ON
Holden Jones - Squamish, BC
Tyler Orschel - Uxbridge, ON

Elite Women (XCO):
Emily Batty - Brooklin, ON
Jenn Jackson - Oro Medonte, ON
Cindy Montambault - Val-David, QC
Elyse Nieuwold - Newmarket, ON
Catharine Pendrel - Kamloops, BC
Haley Smith - Uxbridge, ON
Sandra Walter - Coquitlam, BC

Elite Men (XCO):
Félix Belhumeur - Quebec City, QC
Leandre Bouchard - Alma, QC
Peter Disera - Horseshoe Valley, ON
Marc-André Fortier - Victoriaville, QC
Raphaël Gagné - Quebec City, QC
Andrew L'Esperance - Halifax, NS
Cory Wallace - Jasper, AB

Junior Women (DH):
Amy Ertel - Whistler, BC
Bailey Goldstone - Squamish, BC
Madison Skrypnek - Squamish, BC

Junior Men (DH):
Justin Clements - Calgary, AB
Lucas Cruz - Pemberton, BC
Elliot Jamieson - White Rock, BC
Patrick Laffey - Nanaimo, BC
Milton McConville - New Westminster, BC
Seth Sherlock - Squamish, BC

Elite Women (DH):
Georgia Astle - Whistler, BC
Miranda Miller - Squamish, BC
Rachel Pageau - Quebec City, QC
Vaea Verbeeck - West Vancouver, BC

Elite Men (DH):
Finn Iles - Whistler, BC
Hugo Langevin - Bromont, QC
Magnus Manson - Sechelt, BC
Kirk McDowall - Anmore, BC
Samuel Thibault - Chambly, QC
Mark Wallace - Duncan, BC

Women (E-MTB):
Maghalie Rochette - Ste-Adèle, QC
Courtnay Romkey - Calgary, AB

Men (E-MTB):
Mathieu Bélanger-Barrette - Quebec City, QC
Yann Gauvin - Ste-Catherine-De-La-J-Cartier, QC
Andreas Hestler - North Vancouver, BC
Félix Longpré - St-Ferréol-les-Neiges, QC
Thomas Pesce - Saint-Sauveur-des-Monts, QC
Jan Roubal - Sault Ste. Marie, ON
Alexandre Vialle - Prévost, QC
George Visser - Bromont, QC
---
Related Photo Galleries
---