October 7/19 13:02 pm - Olympic MTB Test Event - Rider Feedback

Posted by Editoress on 10/7/19

On Sunday, riders had their first chance to try next year's Olympic mountain bike course under competition conditions, in Izu, Japan; approximately 150 kilometres from Tokyo. Swiss riders dominated the results, with Nino Schurter and Jolanda Neff winning, and Sina Frei taking second in the women. The top Canadians were Catharine Pendrel in tenth for the women and Peter Disera in 13th for the men.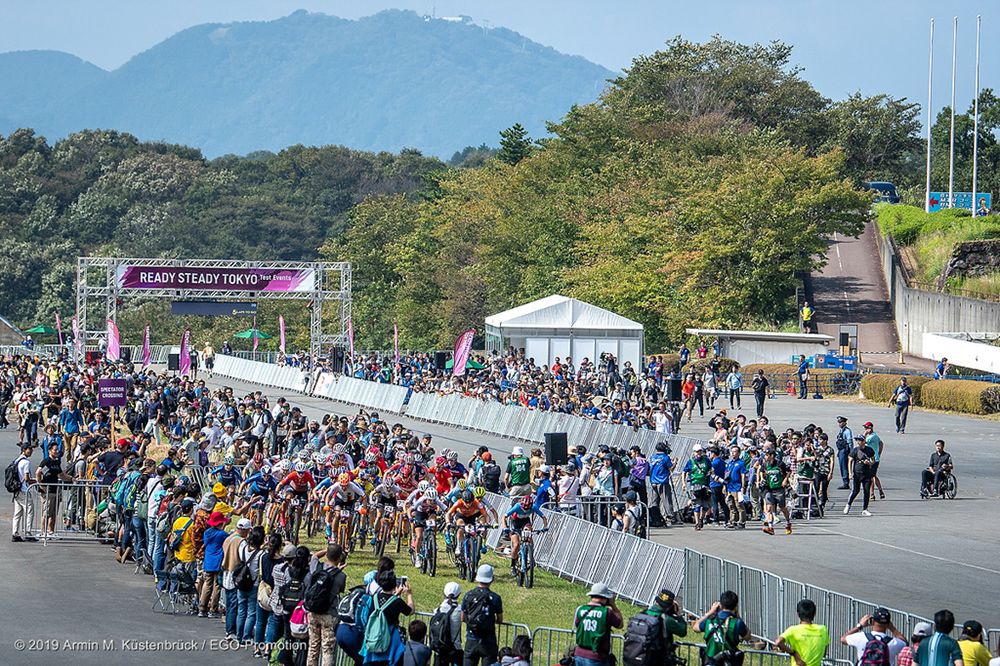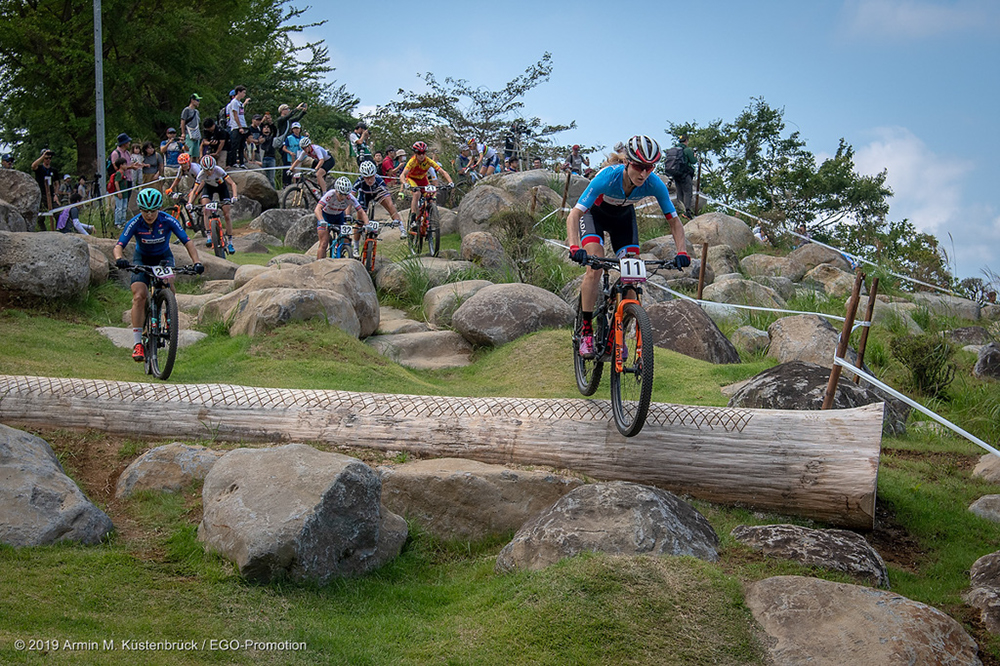 However, this event wasn't so much about placing as it was about getting information on the circuit. We have comments from riders and national coach Dan Proulx, to go with the gallery of images.

Catharine Pendrel (2016 Olympic bronze; 2020 would be her fourth Olympics) - The Tokyo 2020 course is probably the most unique course I have ridden. It has two rock gardens and many off camber natural woods sections. The climbs are some of the steepest we have faced.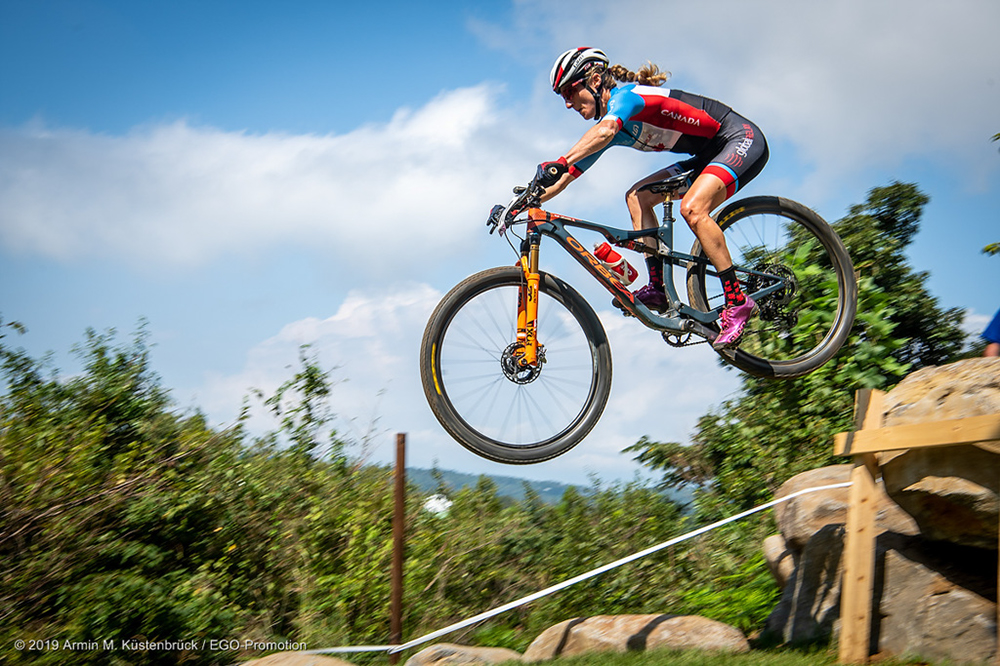 There is so much to learn on this course that the team was very happy to have had the opportunity to preview and race it with the objective of learning and testing A and B lines, bikes, tires, collecting video, seeing how it rode in traffic and giving this feedback to the organizers.

It is a fabulous course that I feel will showcase the talent of riders and the difficulty level of our sport. I do anticipate some small changes to the course for next year that will reduce bottlenecks and increase safety.

Peter Disera (top-ranked Canadian man; 2020 would be his first Olympics) - [The] Tokyo course was unique. It isn't really like anything we have seen before. Very built up in spots but also super natural and raw in others.

Big features, but the rocks are all round and large. Big rolls and some good drops. The rocks are very slippery when wet. The ground retains water in spots, so even though it was dry we still had some mud. Then in other spots it was powdery. Big, fast, heavy G berms. A very large jump, depending on how fast you hit it.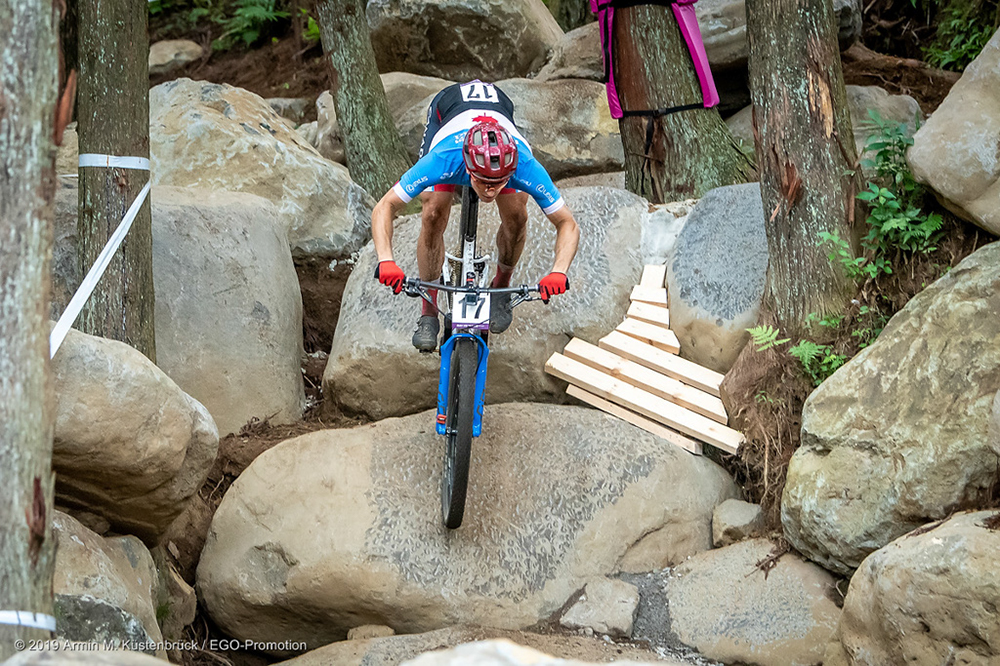 The flow is punchy with two longer efforts. The efforts are still pretty broken up but it's useful to reel in riders. The punches are heavy, very hard and steep. Wide open start straight made for some weirdness in terms of packs and drafting. Start is critical and super hectic. Lots of bottlenecks.

Surprisingly, time gaps super tight. Hard to get around riders but the course keeps the gaps small. Big efforts to actually make up positions, though.

Dan Proulx (Head MTB Coach) - To be honest, we felt a little uneasy after the track walk. The course seemed to be extremely difficult. The second we rode it, however, we realized that this track is great. It is very challenging but there is also a lot of flow to it. It's going to be a great Olympic course.

Our goal was to simply get a feel for the track and the environment here. We put most of our energy into training laps rather than the race. At the end of a long and successful season, we felt that a relaxed approach was needed - focused on learning.

We empowered the athletes to decide whether to race hard or easier on this one. We let them know that it was even okay not to finish the full distance. We simply wanted them to experiment out there. I think this recon mission was successful for our team. It's about process rather than results at a Test Event. It's a test of track and venue - not the athletes. The lessons learned here will help Canada perform better at the Olympics.
---
Related Photo Galleries
---