January 31/20 23:19 pm - Chernove Wins Silver on Day 2 of Para Track Worlds

Posted by Editoress on 01/31/20

World records continue to fall at the Para Track Cycling World Championships in Milton, Ontario, in the second day of competition, including one by Canadian rider Kate O'Brien. Team mate Tristen Chernove also broke an existing world record on his way to a silver medal.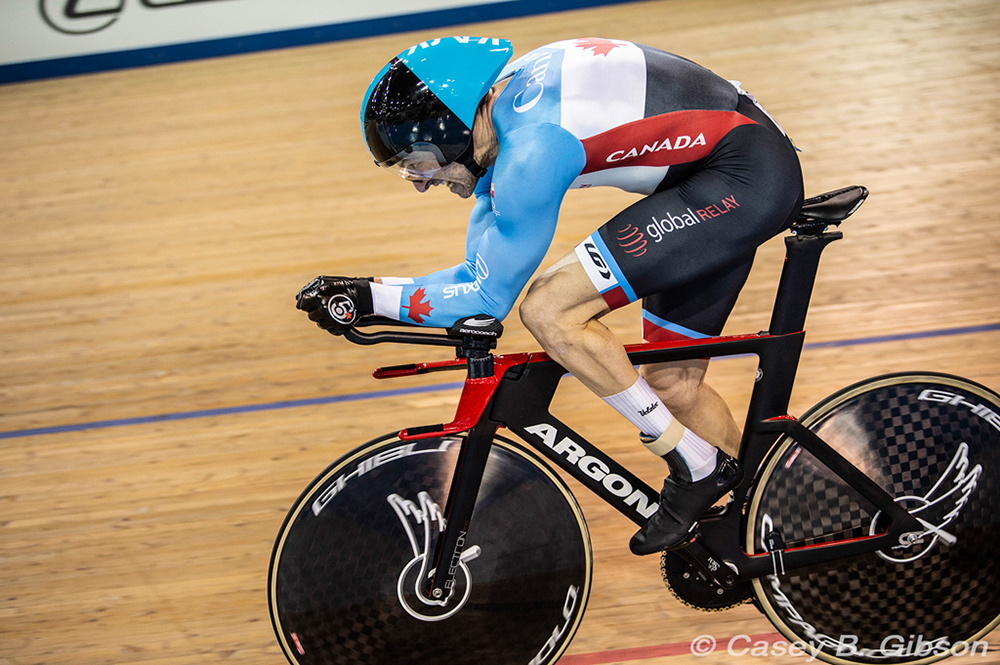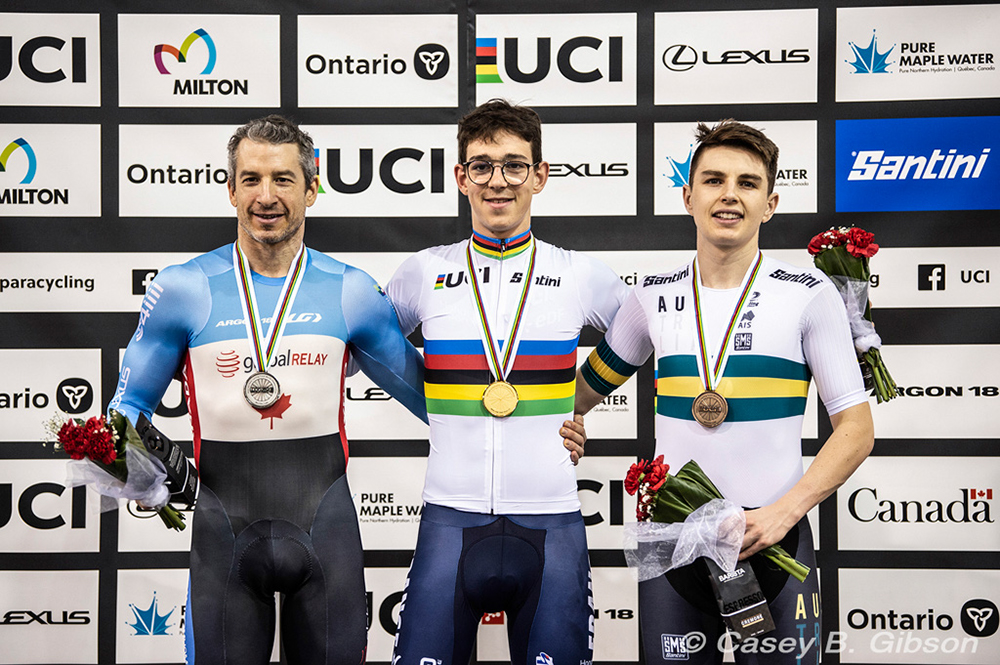 O'Brien, who won gold on the opening day of the Championships in the 500 metre time trial in the women's C4 category, followed that up with another win in the Flying 200 metre competition. O'Brien obliterated the existing record with a time of 11.519 seconds, 1.438 seconds faster than the previous mark.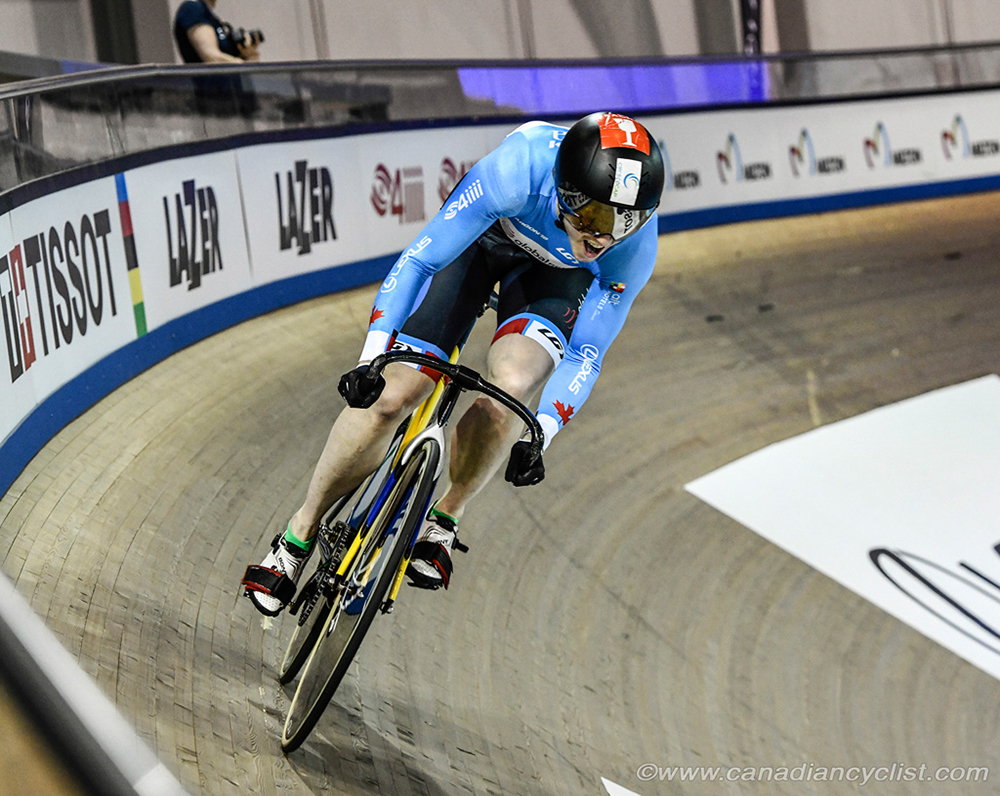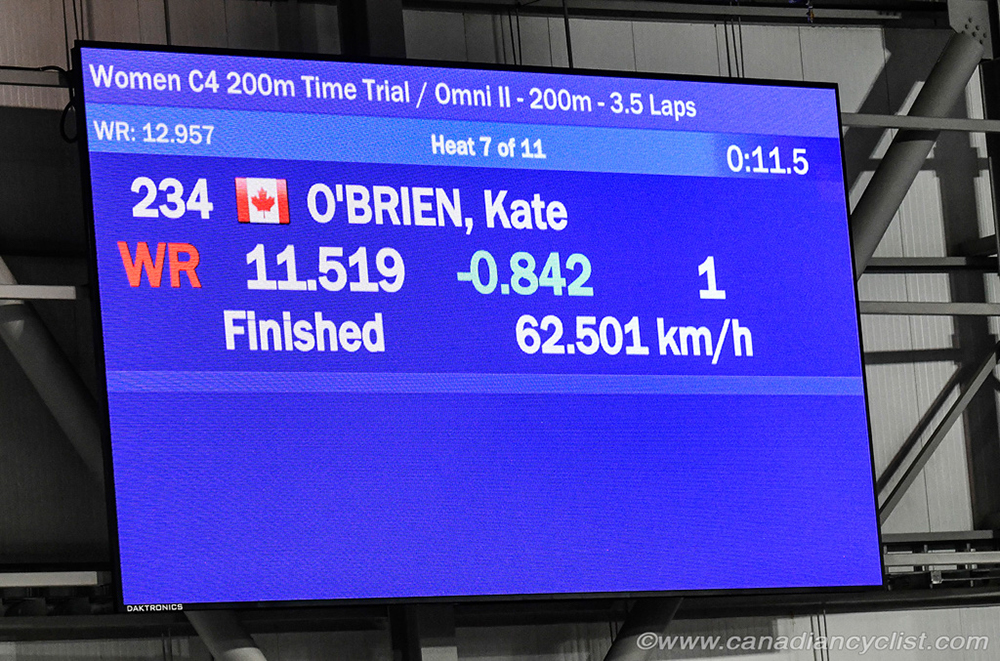 "Today the world record was definitely a surprise," said O'Brien. "One of the neat things is that I haven't gone that fast since my crash [which resulted in a head injury]. So, it was a great day on many fronts."

In the men's C4 1000 metre time trial, Chernove broke the previous record with a time of 1:12.231. However, Alexandre Leaute of France was even faster, dropping Chernove to second. Later in the day, Chernove broke the record for the Flying 200 metre race with a time of 12.141 seconds, only to once again finish second to Leaute. After three races in the four event Omnium, Chernove is second in the standings to his French rival, with 108 points, 10 points out of the lead.

"I broke the world record in both events but it wasn't enough because Alexandre is going really well," said Chernove. "I have to settle for being second going into Day 3 of the Omnium, but it was a much better day than [Day 1], so I'm going to take the positives out of it. It feels good and it's humbling to see how far the level of the C2 category has just rocketed up."

In the men's C1 category, Ross Wilson set a personal best time for the Flying 200 metre, at 13.114 seconds, to finish third.
---
Related Photo Galleries
---