February 12/20 10:45 am - Association of Womens Cycling Teams Launched

Posted by Editoress on 02/12/20

UNIO has been launched after over a year of hard work behind the scenes. UNIO is a new association which aims to safeguard and promote the interests of Professional Women Cycling Teams worldwide.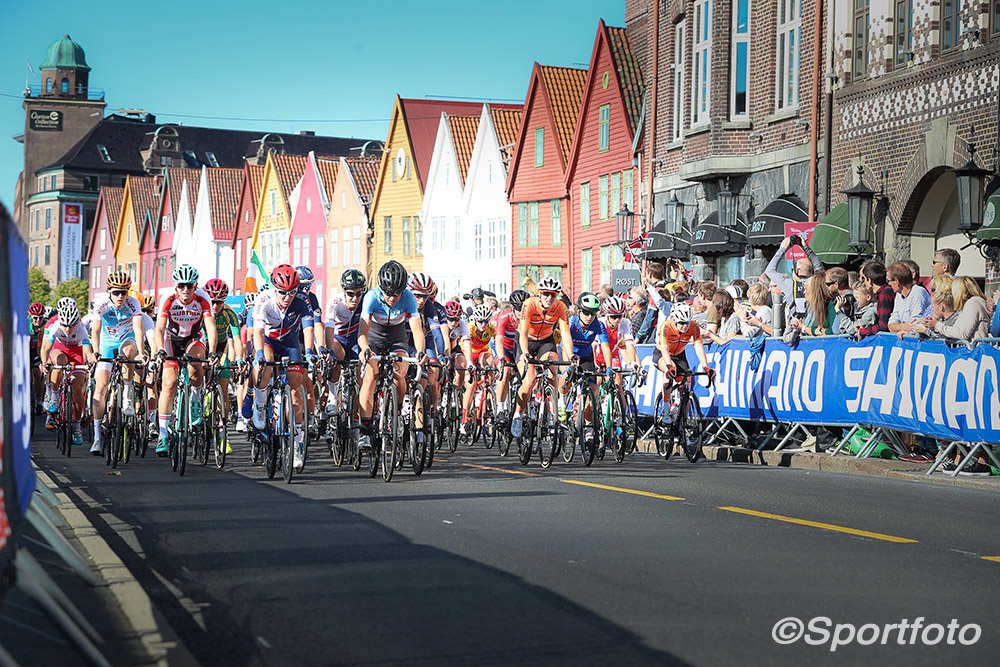 Founding members include Boels Dolmans Cycling team, Bigla-Katusha, Canyon/SRAM Racing and Parkhotel Valkenburg.

One of UNIO's main missions is to represent the interests of all Professional Women Cycling Teams registered with the Union Cycliste Internationale (UCI) and to work together with all stakeholders for a better and united future for women's cycling.

According to spokesperson Xylon van Eyck, "UNIO is not an acronym. It stems from UNION, because the Association's goal is to unite all the Professional Women's Cycling Teams and work together for the development of a sustainable future for women cycling. For the time being, only the teams registered with the UCI as a World Tour or Continental team and competing in the road race discipline may become members of UNIO. However, it is not excluded that the scope of the membership of UNIO may be broader in the future."

The slogan Better Together has been adopted as an ethos to grow the sport by uniting all stakeholders for a sustainable future. UNIO will seek to represent 100% of all Professional Women Cycling Teams competing at the UCI level and is inviting all the concerned teams to take up membership by visiting www.unio.team

UNIO Objectives

• To contribute to the healthy development of women's cycling and advocate for fairness and equality by all stakeholders;
• To promote the members towards the public and interested third-parties (sponsors, service providers, etc.);
• To develop grassroots women's cycling;
• To increase the popularity of Women's Professional Cycling in any field;
• To provide assistance to all members in any field of interest, such as the development of the sport of cycling, technical improvements, good practices in medicine and health, economic development, labour relationships, legal and contractual assistance, insurances, etc.;
• To improve economic opportunities for all members.

UNIO'S activities will include:

• The representation of the interests of every member before the cycling governing bodies;
• The provision of expertise to all stakeholders;
• The provision of a platform for all members and the development of various services for them;
• The development of strong marketing and communication tools;
• The provision of legal services to all members.


Ronny Lauke (Canyon/SRAM Racing) - UNIO President

"I've been involved in women's cycling for 12 years and what we've missed until now is a united voice where all the teams can share their interest in the sport and cooperate with the UCI and race organisers for the better of the sport. In the work we've done behind the scenes, we've learnt there is a clear demand from all teams looking for an organisation to grow the sport. We presented the idea to the UCI and received positive feedback immediately.

"The sport cannot grow while everyone tries to hold onto their little piece of the sport, we have to unite all our interests which in turn will be to the benefit of all. So today, we're very proud to present UNIO, the vehicle to ensure a sustainable future for all Professional Women Cycling Teams and cycling in general."

Esra Tromp (Parkhotel Valkenburg) - UNIO Vice President

"I think it's really important to have a voice that represents the teams and to work together with all the stakeholders to develop women's cycling. If we don't work together, some of the stakeholders won't be as happy as it's possible to be. If everybody works together, we can develop women's cycling into a really great product.

"Women's cycling has so many opportunities because it's still underdeveloped. The potential is endless. We have to look at other sports, like football for example, and see their structures to learn from them and see how they've grown their business and equality levels. We have to study other business models outside of cycling to grow the sport. But, first things first, UNIO is here and the time is now to do something.

"We're inviting other teams to become members of UNIO because the slogan Better Together, is really what we believe in. We have to have input from all kinds of teams to have representation across the board. Joining UNIO means you can have an impact on the sport. We're working to be better every day, and we have to do it together."

---
Related Photo Galleries
---