February 13/20 8:51 am - Canadian Team Announced for Track Worlds

Posted by Editoress on 02/13/20

The Track World Championships at the end of this month in Berlin, Germany, will be the final qualifying track event for the Tokyo Olympics, and Canada has selected a strong team.

Canada has qualified three women for the Sprint events - world record holder Kelsey Mitchell, Lauriane Genest and NextGen rider Sarah Orban. All three will do the Sprint, with Mitchell and Genest also racing the Keirin and Team Sprint; the duo won the Team Sprint at most recent round of the Track World Cup in Milton. Orban will also race the 500 metre time trial. Unfortunately, Canada has not qualified any men for the sprint events; top rider Hugo Barrette had a crash at the beginning of the season and did not recover quickly enough to score the necessary UCI points.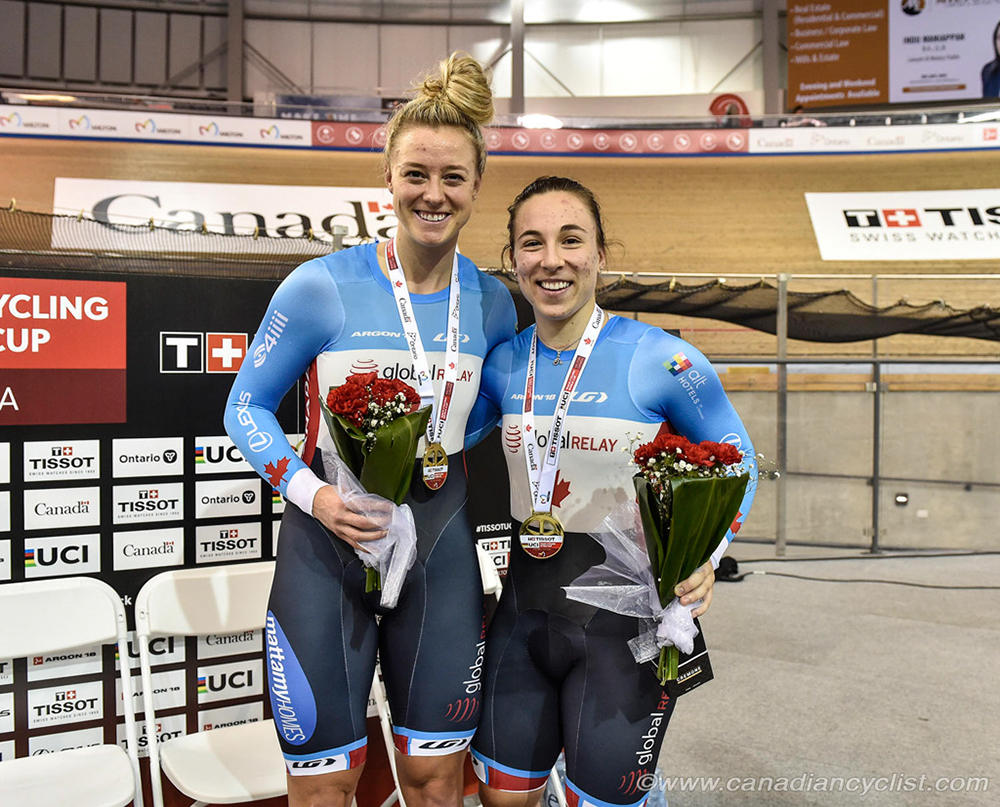 Kelsey Mitchell and Lauriane Genest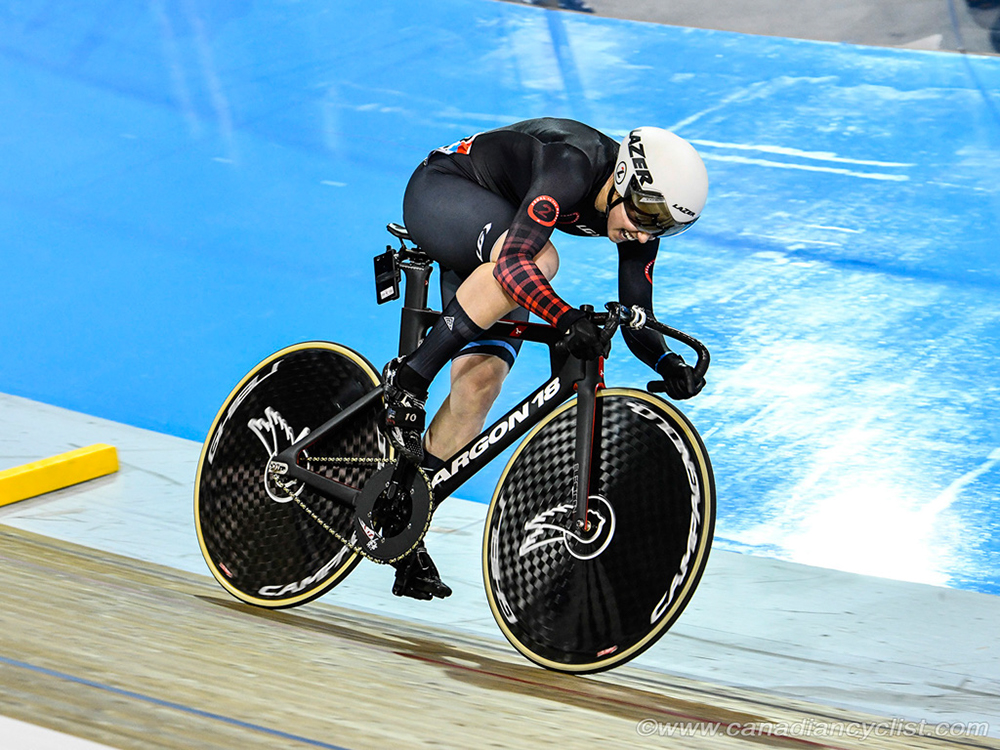 Sarah Orban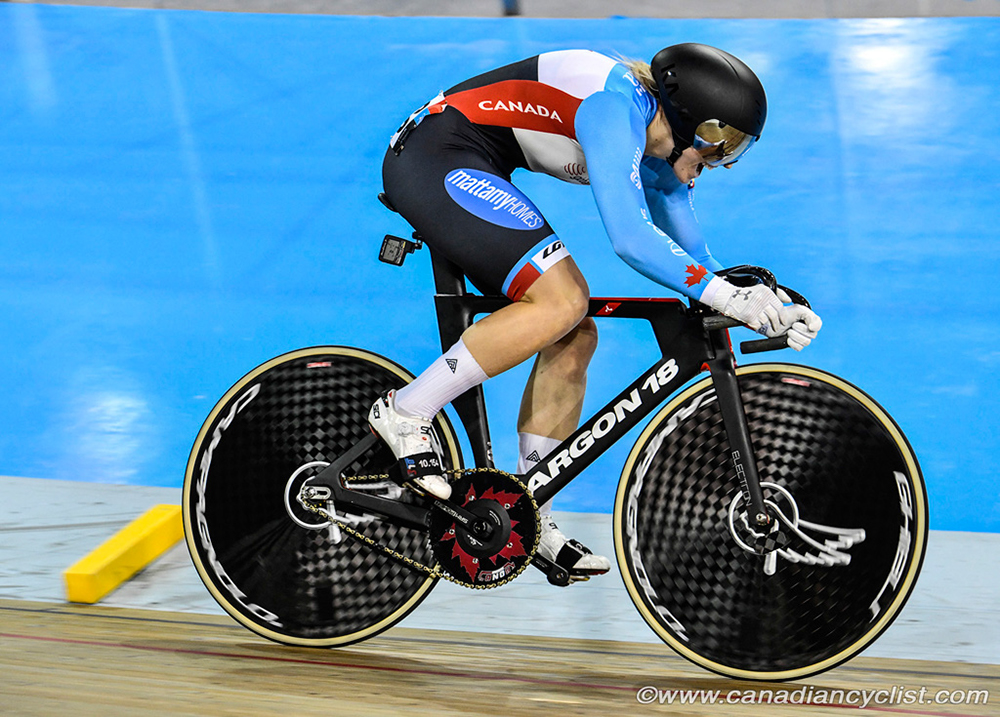 Kelsey Mitchell
"The female Sprint team of Lauriane Genest and Kelsey Mitchell have been back into training in their Milton base since the home World Cup in January," says Brendon Cameron, Head Track Coach for Team Canada. "They've been joined by the new recruit of Sarah Orban, who made her maiden debut also at the Milton World Cup. Sarah has come through the RBC [Training Ground] program, joining Lauriane and Kelsey who are also RBC recruits. It's a pretty amazing story and all three girls are progressing quickly. This event is another opportunity for all three Sprint girls to learn and experience competition at this level - Lauriane is the only one who's been to a World Champs before. These three have so much potential, but it's important we don't get ahead of ourselves with expectations, and remember that none of these girls were even cycling two years ago!

"Unfortunately, no male sprinters have qualified a spot for the Worlds. The male sprinting world is ultra competitive and is separated by thousandths of a second; especially with this year being an Olympic year. We had three athletes on the World Cup circuit this season, but with two of the athletes being NextGen development and slightly off the pace, and Hugo having a late start to the season with a fractured clavicle in the spring [suffered in a crash at the Pan Am Championships in Bolivia] we've simply come up short on points."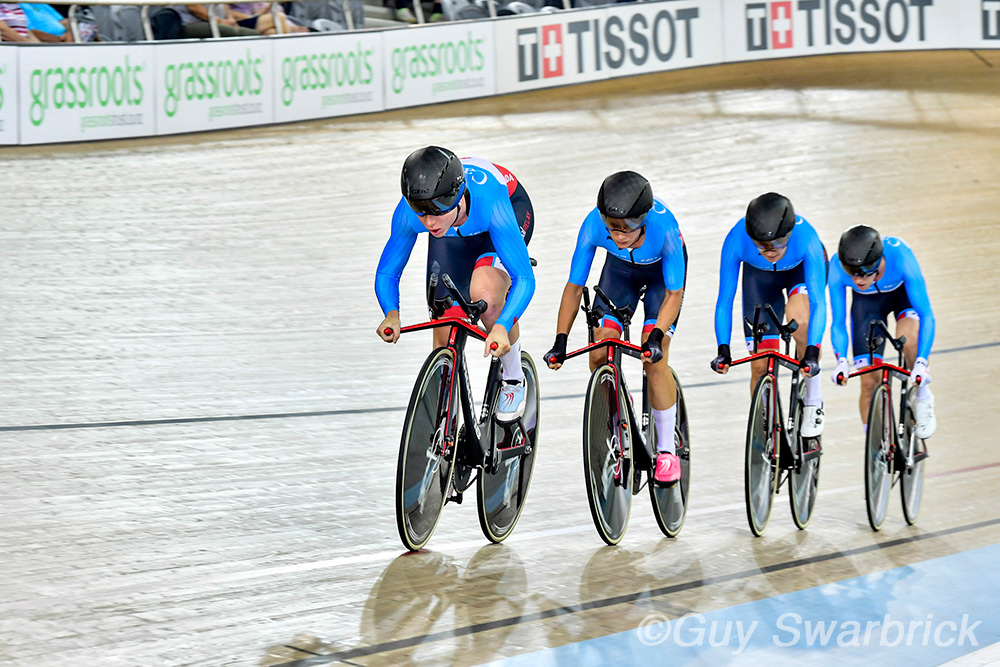 Women's Team Pursuit
On the Endurance side, Canada will take five riders for both the women and men. The women include three riders from the 2016 Olympic bronze medal winning Team Pursuit squad - Allison Beveridge, Jasmin Duehring and Georgia Simmerling. In addition to the Team Pursuit, Beveridge will compete in the Omnium, while Simmerling will do the Individual Pursuit. They will be joined for the Team Pursuit by Annie Foreman-Mackey and Ariane Bonhomme. Foreman-Mackey and Bonhomme will both also do the Individual Pursuit.
Men's Team Pursuit
The men's endurance team has steadily moved up the world rankings over the past couple of seasons to become a legitimate medal contender. Jay Lamoureux and Adam Jamieson will concentrate on the Team Pursuit, where they will be joined by Derek Gee, Michael Foley and Vincent de Haitre. Gee will also compete in the Omnium, Foley in the Points Race and de Haitre in the 1000 metre time trial.

"Cycling Canada are excited to be lining up three squads for the World Champs in Berlin," says Cameron. "The two Endurance squads have spent the last two months preparing in New Zealand in summer conditions off the back of the two Down Under World Cups in Cambridge [New Zealand] and Brisbane [Australia]. Both teams have been training really well and have had the opportunity this year to do some solid road mileage to complement the heavy track work they've been doing. It's a different prep that they've been doing for the last couple of years; normally travelling to Worlds after a long block in winter conditions and confined road miles, so I'm sure we'll see some good performances in Berlin."

Team Canada (* denotes Continental Champion)

Women's Sprint
Lauriane Genest - Team Sprint, Sprint, Keirin*
Kelsey Mitchell - Team Sprint, Sprint*, Keirin
Sarah Orban - Sprint, 500m TT

Women's Endurance
Allison Beveridge - Team Pursuit, Omnium
Ariane Bonhomme - Team Pursuit, Individual Pursuit
Jasmin Duehring - Team Pursuit
Annie Foreman-Mackey - Team Pursuit, Individual Pursuit
Georgia Simmerling - Team Pursuit, Individual Pursuit*

Men's Endurance
Vincent De Haitre - Team Pursuit, 1000m TT
Michael Foley - Team Pursuit, Points Race
Derek Gee - Team Pursuit, Omnium
Adam Jamieson - Team Pursuit
Jay Lamoureux - Team Pursuit
---
Related Photo Galleries
---