March 26/20 10:01 am - Postponement of Olympics - One Rider's Thoughts from Kelsey Mitchell

Posted by Editoress on 03/26/20

The postponement of the Olympics and Paralympics is a necessary decision, however, it has impacted no one more than the athletes who have been preparing to participate. One of those is Canadian sprinter Kelsey Mitchell, who, along with Lauriane Genest, qualified Canada for spots in both the Sprint and Keirin.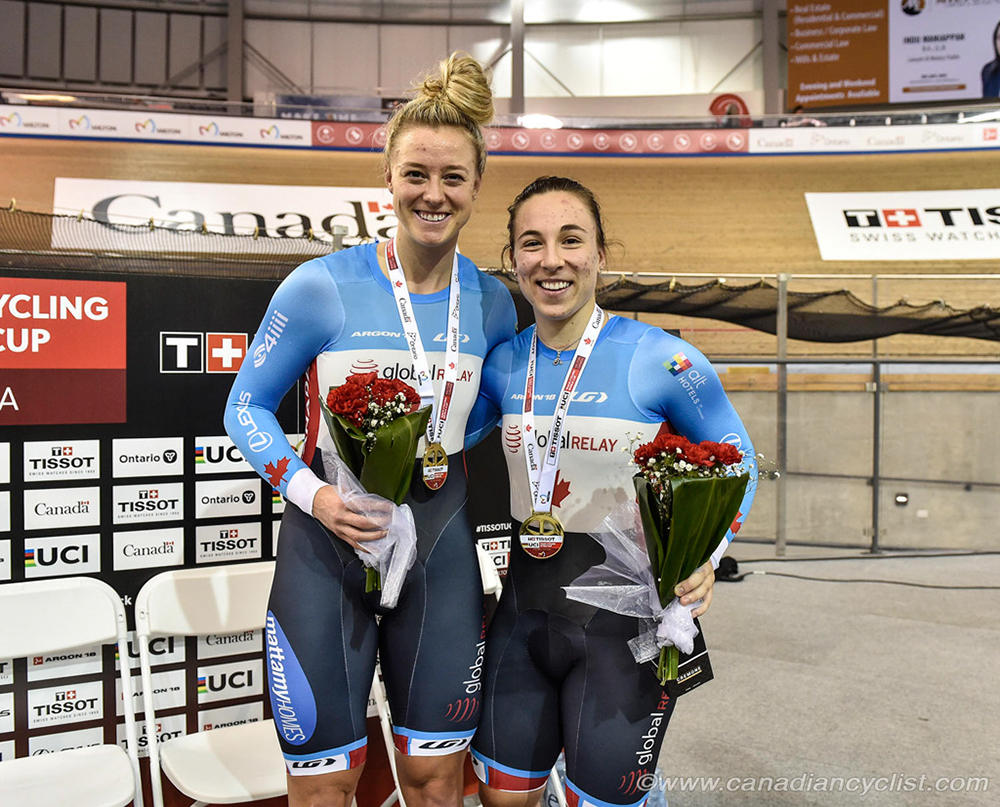 Kelsey Mitchell and Lauriane Genest
Mitchell is still new to cycling, but in her short career has won a World Cup in the Team Sprint with Genest, as well as multiple other medals. She is a Pan Am champion, finished fourth in the Sprint at the world championships, and set a 200m world record. When the self isolation and travel restrictions came into place she and Genest were both in Milton at the national cycling centre, and she has decided to stay there for the time being, given the difficulty and potential infection dangers of traveling back to her home province of Alberta.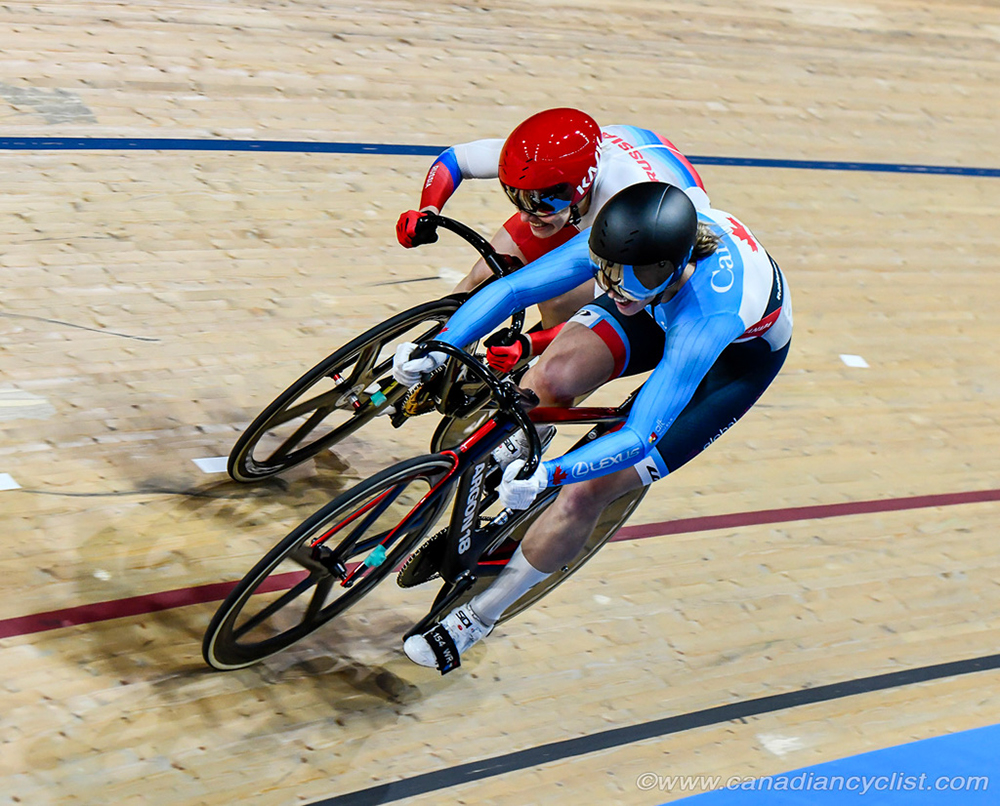 Mitchell at 2020 Track Worlds Championships
Initially, when the COC [Canadian Olympic Committee] announced that they would not be sending any Canadian athletes if the Olympics were to be hosted in the summer of 2020, I was proud and heart-broken. Proud that Canada was putting the athletes'/public's health and safety above all else, but devastated, knowing that there was a chance the Olympics would go on without us. But since hearing that the IOC has officially postponed the Games, I am quite relieved. As an athlete, I am sad that the Olympics will not take place in the next 4 months, but this pandemic is bigger than sport. Postponing is the best option and reiterates how important it is that we all work together at a time like this.

Right now, we are lucky enough to have some weights and a squat rack set up in our garage. Both our track bikes and road bikes are at the house with a Tacx trainer and Lemond for doing some "track-like" efforts. We are able to train but it is definitely not ideal. As of right now, we are in a weird limbo. No one really has any answers and we are just waiting to see what the next steps are going forward from COC and Cycling Canada. Personally, I love the training and routine, so until things are decided, I will keep doing what I am doing. Staying at home, practicing social-distancing, and continuing to train as best I can. The Olympic dream for me is still very much alive ... I just get an extra year to prepare and chase after it.
---
Related Photo Galleries
---