April 4/20 10:56 am - Race Revisit - 2018 Commonwealth Games Women's XCO with Haley Smith

Posted by Editoress on 04/4/20

Today is the latest in our series - Race Revisit - where we return to a past event that took place on (or around) this date. As well as a recap of the event and links to our original coverage - race reports, results, photos and video interviews - we will also be trying to include comments and in-depth commentary from some of the Canadian athletes who were there.

Today, it is the 2018 Commonwealth Games in Gold Coast, Australia, with the women's XCO, which took place on April 12th. Haley Smith, at her first major Games, represented Canada in the women's cross-country, along with Emily Batty, who finished fourth. Leandre Bouchard was sixth in the men's race. Smith had a strong start but then made a mistake on a climb, dropping to seventh. Smith moved up steadily, catching Batty on the fourth lap to move into third place. However, the front two spots, held by British riders Annie Last and Evie Richards were out of reach, and they took first and second, respectively.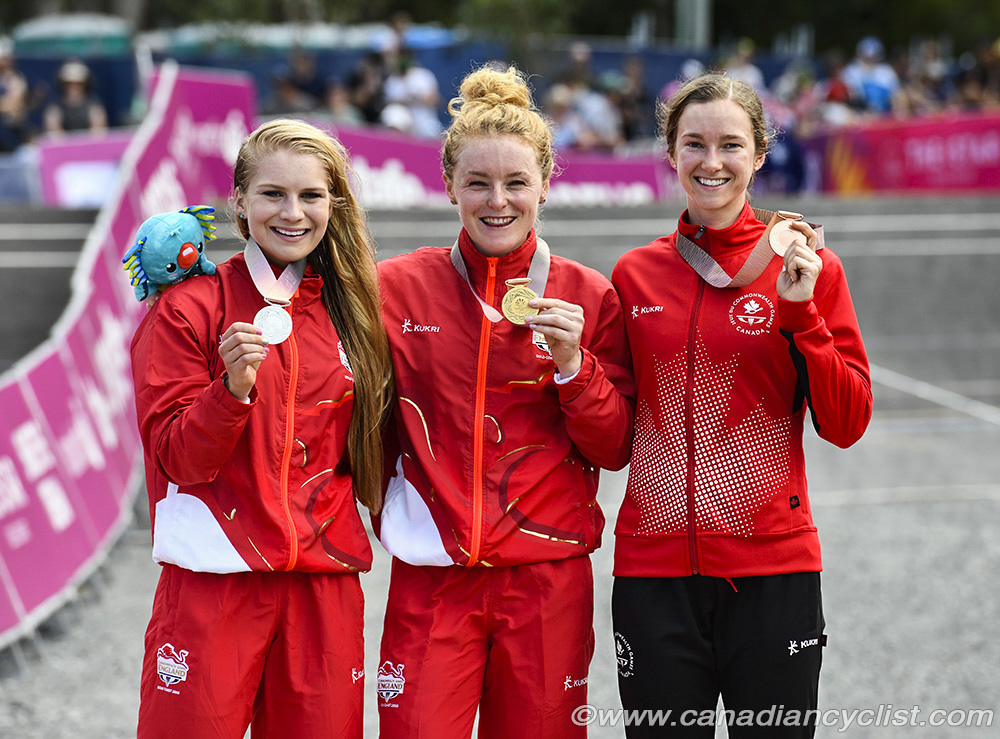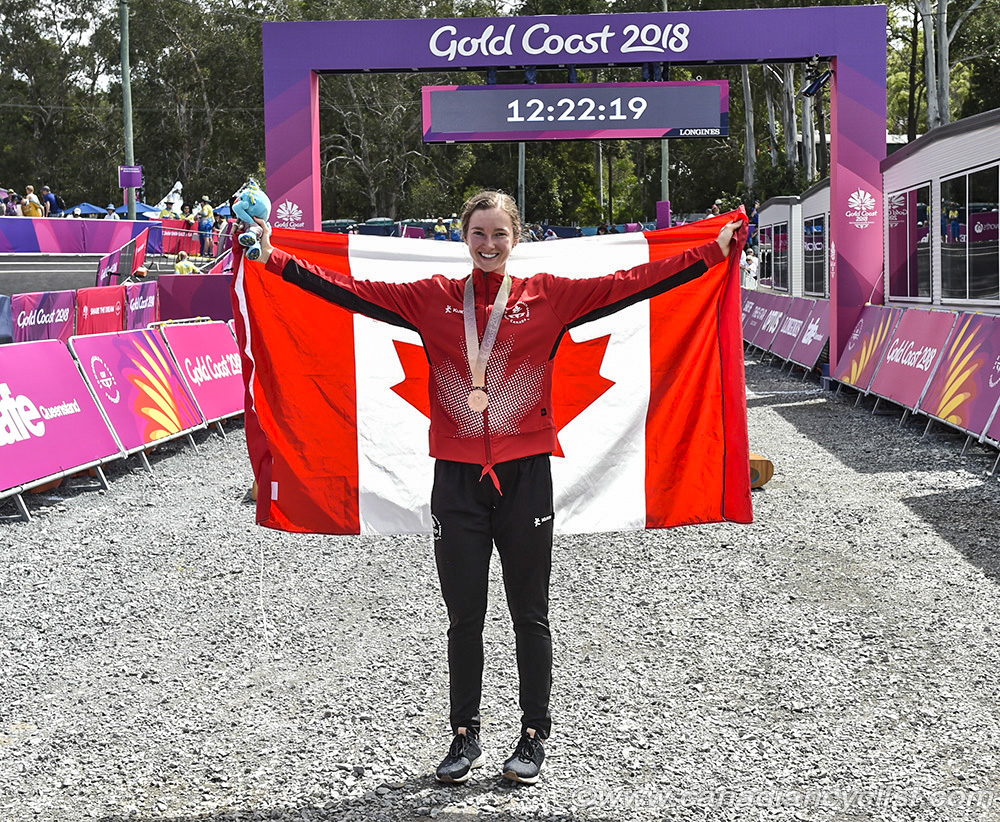 Our coverage:

Report

Results

Haley talks about her result:

Commonwealth Games was such a special experience. It was my first (and to date, only) Major Games and I was so honoured to be given the opportunity to represent Canada in Gold Coast. The whole experience added an unbelievable amount of fuel to my Olympic Dream. However, it wasn't all awestruck smiles and good times....

I was really unconfident heading into these Games. I felt like I didn't deserve to be there, for whatever reason. I remember the day before our race, I actually broke down in tears on the side of the course and confessed to Dan that I didn't think I should be there and I felt like I didn't belong. Looking back, I now know that this is a thought pattern I fall into when I am overwhelmed or stressed, and of course a major Games is going to cause a certain amount of overstimulation and stress. But at the time, those feelings felt really real and I was pretty vulnerable.

In the 24 hrs between those course-side tears and the start of the race, I decided that I didn't care whether other people thought I belonged or not, and instead just decided to be immersed in the experience and grateful that I was going to get to craft memories on a Commonwealth Games race course. I got to the start line in a good (if maybe slightly overexcited!) headspace.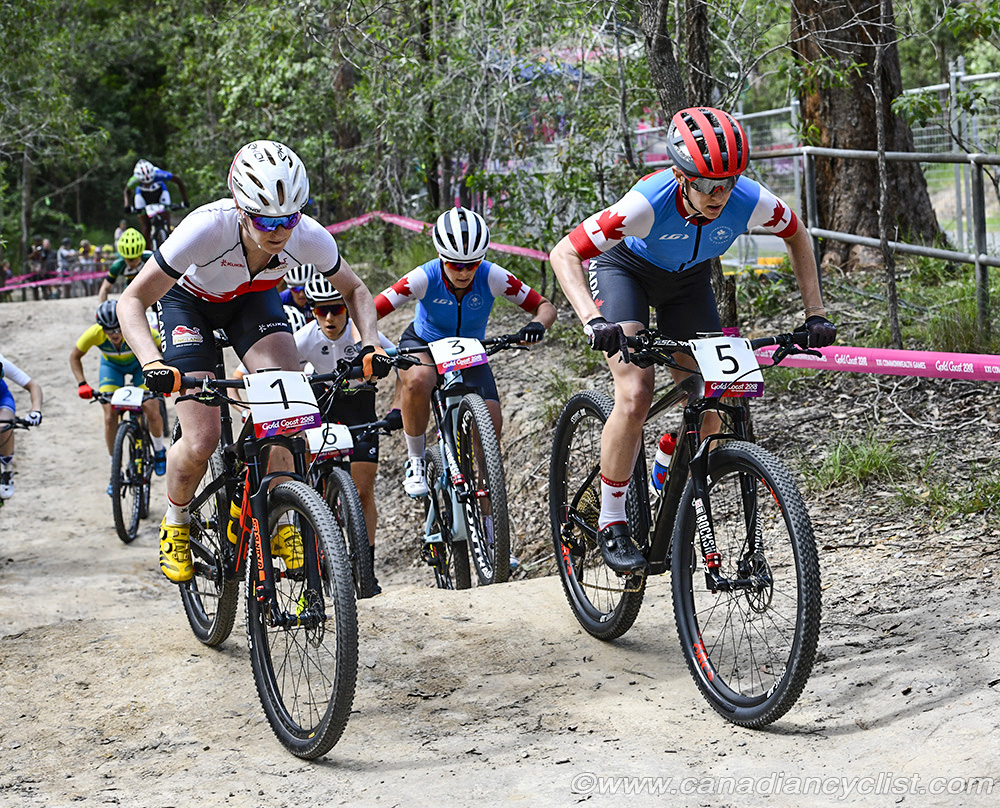 That overexcitement caused me to go out a little hard, and after briefly leading the start I feel back to around 6th or 7th by the bottom of the first descent. Annie and Evie were setting quite a blistering pace, and the other World Cup riders within the field were in hot pursuit. After a few minutes, I recovered from my start effort and I was able to put the jets on. I can't remember the exact course the race took, but I know that I steadily worked my way back up through the field, eventually making contact with Emily with maybe a lap and a half or two laps to go.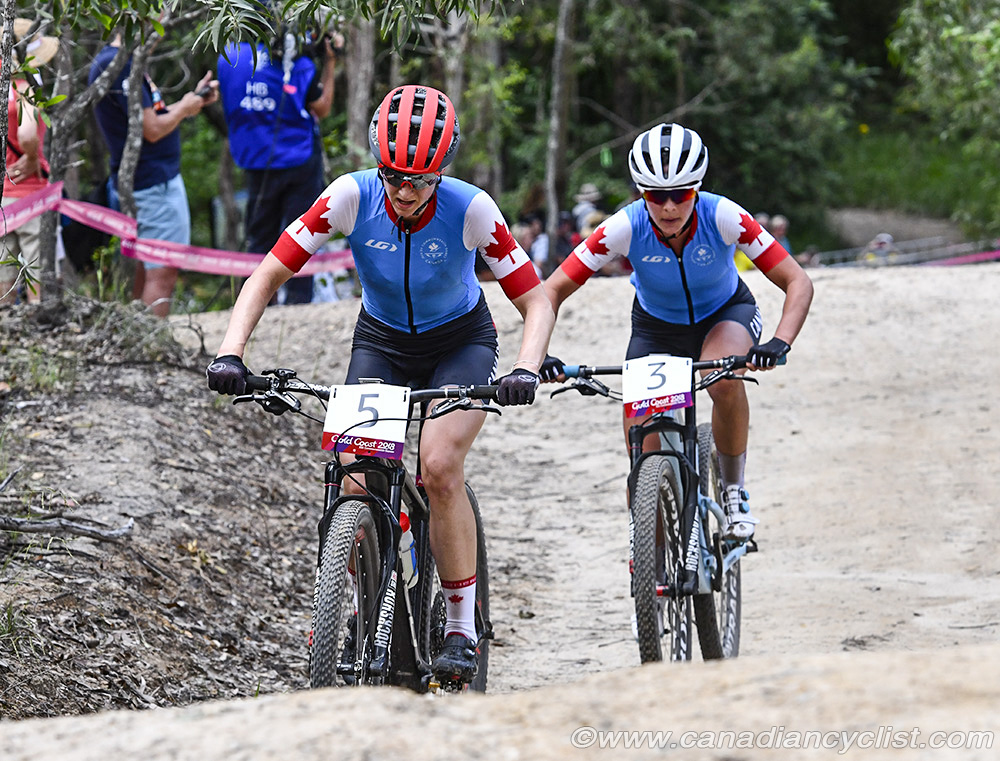 The course had several very tricky uphill rock gardens, and you had to really manage your energy expenditure leading into them, as you needed to have the gas to ride these with finesse... or else you were going to end up walking. It was on one of these rock gardens where I managed to clean it while Emily had a small misstep, and I ended up getting away. The last lap was full bore to get away. I didn't think there was a chance of catching Evie or Annie, but I wanted to try anyways! By the time I reached the last descent of the day (which was a fun flow track), it had started to hit me that I might just make it to the finish in a medal position. I knew from experience that thinking about that would be a sure way to crash, so I brought myself back to the present and just rode the descent smoothly. Coming out on the velodrome (which was where the start/finish straight was), I allowed myself a brief look back to check the gap and I broke out in a smile knowing that I'd managed to secure bronze. It was a very special moment.

My mom, dad and aunt were all there to share it with me, and it was just so special. Despite all my personal doubts and insecurities, this was a moment that no one can ever take away from me. Holding the flag, receiving the medal, seeing my family in the audience... this was one of those moments that just sticks with you, you know?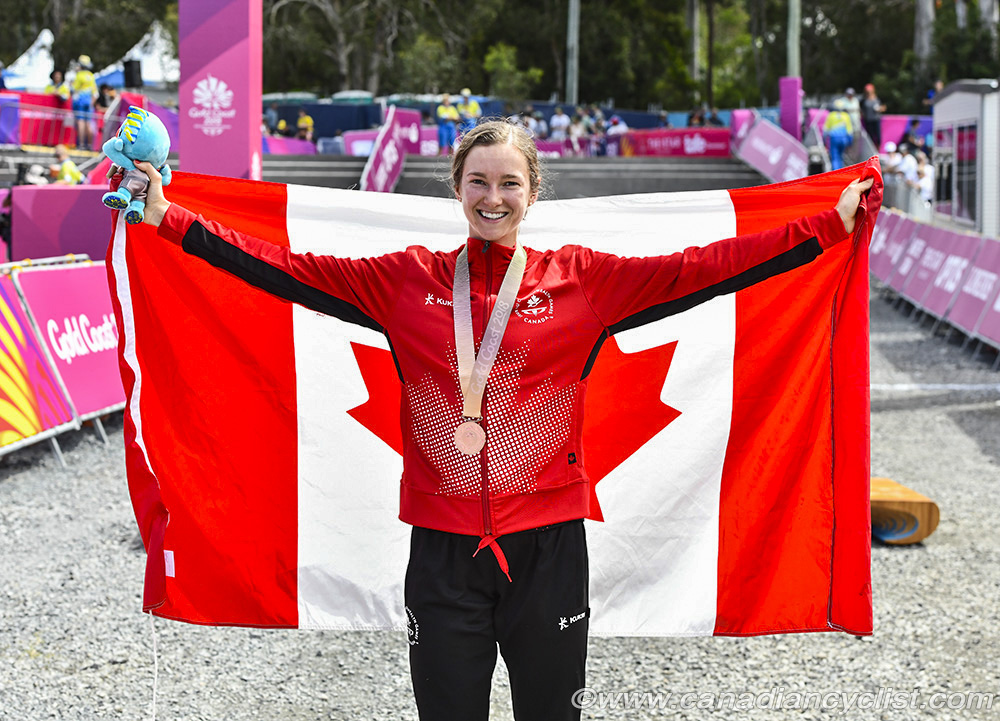 It was also so special to share this with the whole of Team Canada, and especially my coach. The Olympics have long been our ultimate goal as a tandem, but for once, we were able to stop and appreciate this race as an end-goal in itself. We allowed ourselves to really celebrate and not look forward for a minute. I'll cherish this one forever, that's for sure.
---
Related Photo Galleries
---