September 23/20 14:59 pm - Team Canada Arrives in Italy for Road Worlds

Posted by Editoress on 09/23/20

After many trials, the 2020 Road Worlds are about to get underway tomorrow, in Imola, Italy. Reduced to just four days and only the Elite categories, racing begins with the women's time trial on Thursday, followed by the men on Friday. Both will race a 31.7 kilometre loop - a fast and flat circuit that will favour power riders. Canada has two entries - Karol-Ann Canuel and Leah Kirchmann. Hugo Houle will NOT compete in the time trial on Friday, leaving Alex Cataford as the lone Canadian entrant. Hugo is still recovering from the Tour, and decided to skip the TT. The road races will take place on Saturday and Sunday, on a course that is considered very hard.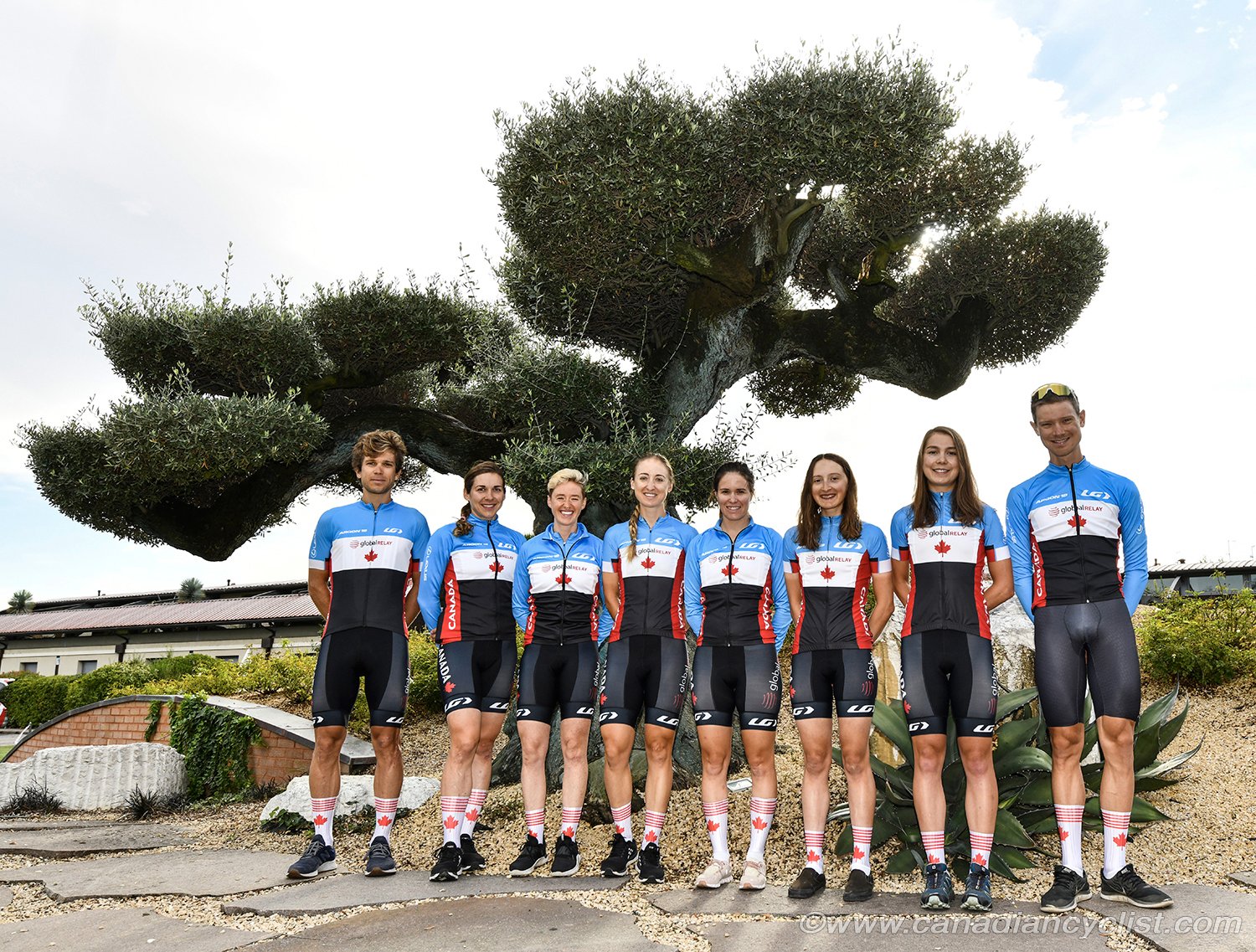 Team Canada (Mike Woods and Hugo Houle missing, not yet arrived)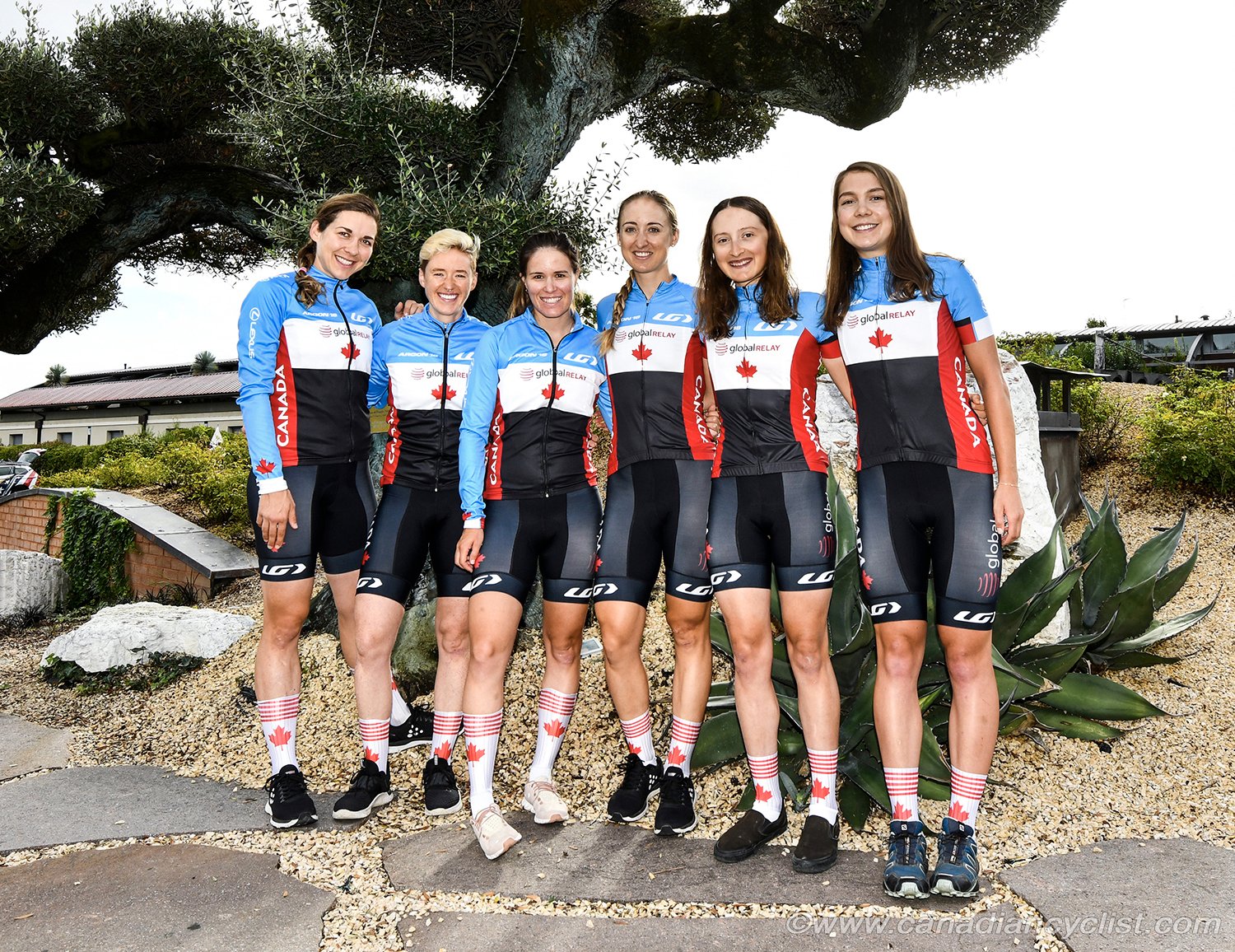 The 6 women who will represent Canada
We are here - the only non-European media outlet at the event, as was pointed out by the UCI during the media briefing today. The restrictions mean that our access to riders will be more limited than usual - media are in their own 'bubble' - but we managed to do a team photo today with the Canadian riders.
Cycling Canada Announces Road Worlds Team
---
Related Photo Galleries
---