November 26/20 14:19 pm - Richard Wooles Joins Cycling Canada as Road Development Coach

Posted by Editoress on 11/26/20

Cycling Canada has announced that Richard Wooles has joined its coaching team in a contract role focused on development programming for road athletes from the U17 to U23 age groups. Wooles has most recently worked at the World Cycling Centre for the UCI, and before that held various roles with Cycling B.C., as well as the track coach for Canada at the 2008 and 2012 Olympic Games and multiple world championships.

The goal of the program will be to work in partnership with provincial associations, trade teams, local clubs, and other national team coaches to provide these athletes with the best possible pathway towards sustainable professional careers in the sport. The program will operate in close collaboration with Cycling Canada's broader NextGen program which features nationally aligned and integrated programming for 47 athletes across multiple disciplines.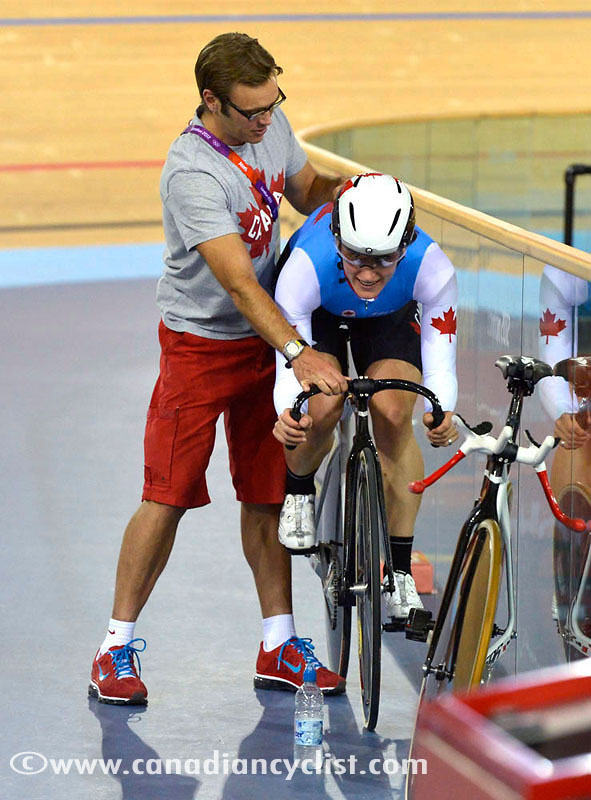 Richard Wooles with Tara Whitten, 2012 Olympic Games, London
"I'm grateful for the opportunity to once more help development riders in Canada. Our aim is to help every young athlete who has the goal to be part of the national team. We want to provide them with a pathway that includes education, coaching, racing and training opportunities for them to reach their best both on and off the bike. To do this we need to get all parts of the system working together, and to work on raising new funds," said Wooles.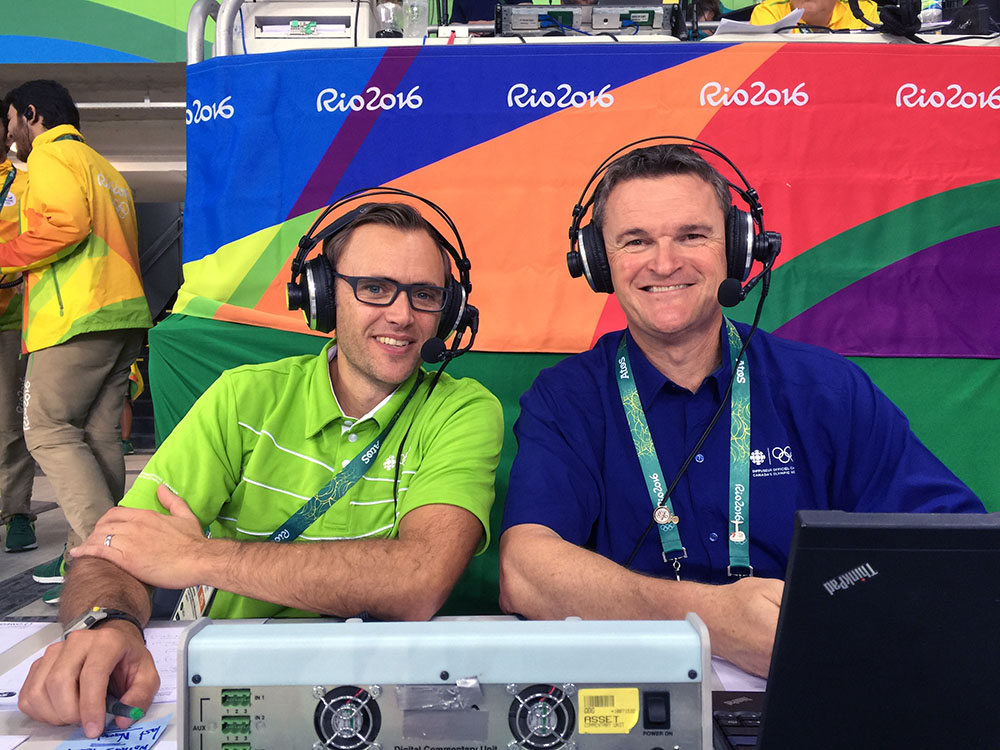 Richard Wooles (l) with Mark Mark Connolly, 2016 Olympic Games, Rio
"Having a coach to drive our development road programs addresses an important gap in our system," said Kris Westwood, High Performance Director for Cycling Canada. "Richard has an enormous amount of experience internationally and in the Canadian sport system, and he will be able to hit the ground running. This is an exciting step for us in the wake of our recently completed strategic review as we strive to increase levels of alignment and integration across our various programs and disciplines."

Wooles was part of the Great Britain coaching team at the 2000 Sydney and 2004 Athens Olympics and was the National Track Coach for Canada at the 2008 Beijing and 2012 London Olympics. He has just returned to Canada after working with road cyclists at the UCI World Cycling Centre in Aigle, Switzerland, from 2018 to 2020.

If you are interested in helping or have views on the current condition of road cycling, you are invited to contact him at richard.wooles@cyclingcanada.ca
---
Related Photo Galleries
---