March 12/21 10:39 am - Missing Junior Cohort - Another Pandemic Casualty

Posted by Editoress on 03/12/21

The full impact of the pandemic will not be known for years, with the loss of life, increased health damages and economic downturn the major issues facing us all. However, the costs of the necessary lockdowns, travel restrictions and physical distancing requirements have had vast and unexpected impacts. One of those impacts is to the cohort of riders who are in the Junior (Under-19) age group for the 2020 and 2021 period.

The cascading lockdowns last year meant that almost all competitions were cancelled during the usual racing season and, when things were opened up slightly in the Fall, it was just for Elite and Pro categories. Now, we are already seeing similar cancellations for this year, especially in North America.

This means that a generation of promising Junior riders will miss out a key period of development; one where they first begin to race outside of their local region, attend their first provincial and national championships and, maybe, even attend a continental or world championships.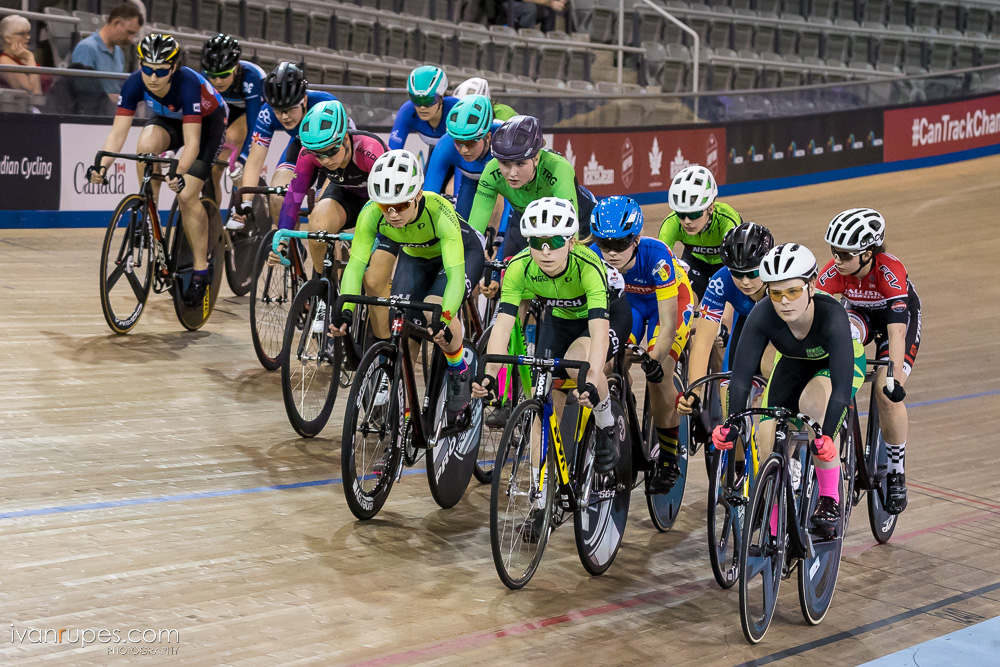 Junior Track Nationals
The potential losses go further: no chance to get noticed before they have to compete in the Elite and Under-23 category against older, stronger, more experienced riders, thus missing the potential opportunity for sponsorship to help with the expense of racing nationally. No chance to develop the camaraderie of fellow athletes from across the country (and around the world) as they become part of the high performance community. No chance to decide whether they want to commit to the sport, at the time that they are also trying to decide on the competing priorities of school and work.

Jacques Landry, former Tour de Beauce winner, Olympian, former Canadian Head Coach and current CEO of Cycling New Zealand, agrees that Canadian Junior-aged riders could be negatively affected:

"As races continue to be cancelled in regions like Canada and the United States there is a risk that, over the course of the next few years, the gap between other countries' Junior levels and European levels be increased due to different country Pandemic restrictions and measures. When looking at road cyclists in particular, there is and always has been a need to find age and stage appropriate racing in order to give riders in their formative years opportunities to well and truly develop through actual races in North America and Europe.

"While, thankfully, many can now compete and train virtually using platforms like Zwift and Fulgaz, there is no substitute to the learning benefits of actually competing side by side with your peers. Given the numerous virtual platform options available now, my sense is that there would be limited physiological change from a lack of "actual and real" racing but where the gaps could possibly widen are in the areas of skill and tactical acquisition. In effect, tactics and skills are often what Canadian Juniors lack compared to Europeans when racing in "real" international competitions; key performance determinants that platforms are not yet able to effectively replicate.

"Since the pandemic hit in the early part of 2020, I've always said that it (Pandemic) is bigger then sport. While my opinion on that has not changed, I do feel that countries like Canada, because of policies and measures that put health and safety higher on the needs scale than certain other countries (which is a good thing), might suffer unintended adverse consequences when it comes to athlete development for years to come."

However, current Canadian pro mountain bikers Haley Smith and Andrew L'Esperance, feel that the impact might not be as profound for their sport, although they agree that lack of racing experience will be the greatest loss.

Haley Smith, Commonwealth Games bronze medalist, represented Canada as a Junior at the world championships (2011), and says, "This is a complicated question, and it's hard to give an answer because each rider and Junior athlete will develop at a different rate and in different ways.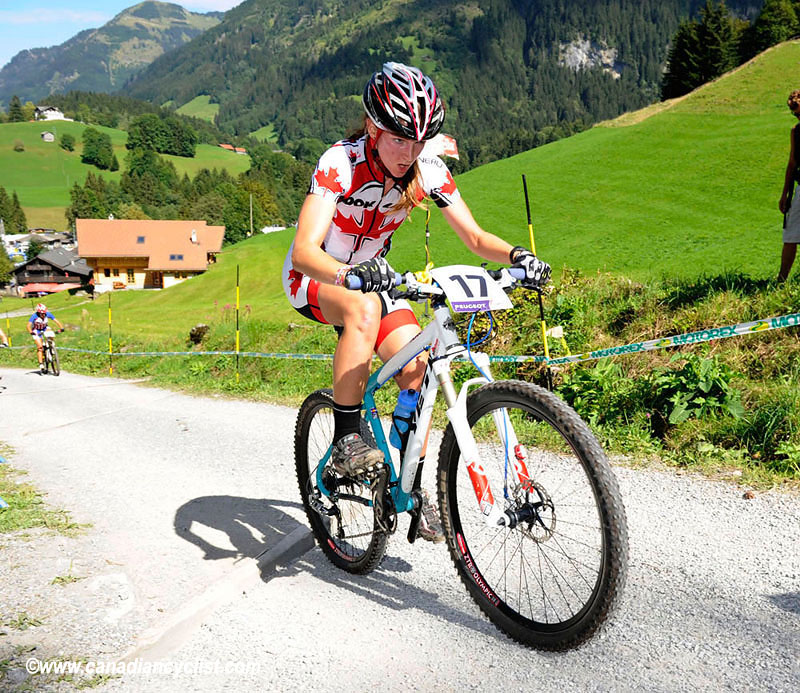 Haley Smith competing as a junior at the 2011 MTB World Championships in Champery, Switzerland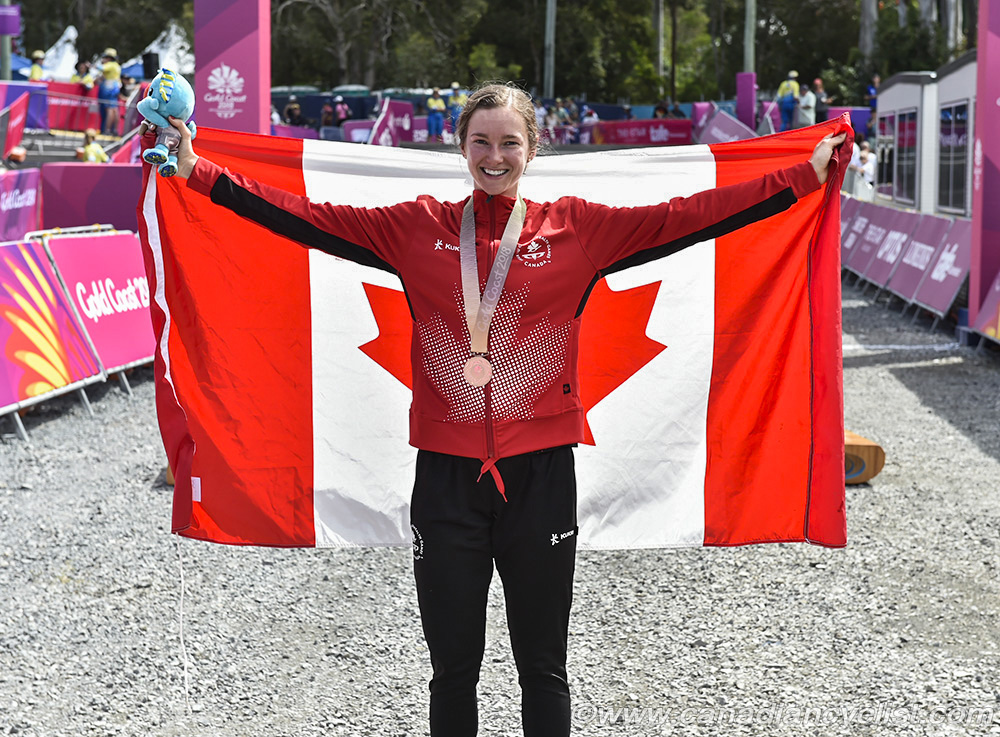 Haley Smith, Bronze medalist at 2018 Commonwealth Games in Australia

"Racing is definitely important at the Junior age category, but it's not the be-all and end-all. There are so many ways to learn about both the mental side of racing and the physical side: Zwift, televised race coverage, Strava, and even just small group rides (when they're permitted by regulations) are all ways to improve racing skills and to progress as an athlete. For most Junior-aged athletes, just riding will yield improvement - and the pandemic has given us all an opportunity to build a large training capacity without the volume reductions that racing necessitates.

"If Junior athletes are able to capitalize on that opportunity, then they may even be able to accelerate their development beyond what would have been possible with a normal competitive season. There is no question that the pandemic shutdowns will impact developing riders, but those impacts will probably be a mix of both positive and negative effects.

"I think I'd want to reassure younger riders that missing out on international competitions right now doesn't need to be a bad thing. There are so many ways to improve, and if you can stay health, then your career in the sport stands to be long and fruitful well after the pandemic is over. Also, some of our nation's best riders weren't even competing at the Junior age (Woods, Pendrel, Foreman-Mackey, etc.)! I myself only began to dip my toes in the water as a Junior rider, and I probably learned just as much at Canada Cups as I did at the few international-level events I did."

L'Esperance echoes many of the comments by Smith, stating, "I think the reduced access to traditional organized mass start racing throughout the pandemic is certainly a challenge for our younger athletes, but I think we can make it into an advantage. I believe that for the most part, a few exceptions aside, it takes a long period of time in the sport to make it to the highest level in the pro/elite age category. There is so much to learn in order to be a well rounder bike racer that can deliver on the day when it matters.

"A large part of that journey in sport is having the passion and love of the sport to stay the course and give yourself the opportunity to learn. A big part of that is having fun with the process. I think this time can be used by our younger athletes to cultivate a love and passion for the sport, for riding their bike, that will serve to take them far in the sport. If they can figure out a way to do that, they will give themselves the opportunity to stay in the sport longer and unlock the invaluable life experiences and life lessons along that journey in sport.

"Of course, racing provides the very best opportunity to learn and progress quickly and I think athletes should be taking matters into their own hands in order to get those opportunities, for example, organizing safe "races" with friends or within your club (COVID safe of course). I also think there are many different options to use technology to create "race" opportunities with Strava and, if you have the equipment, Zwift."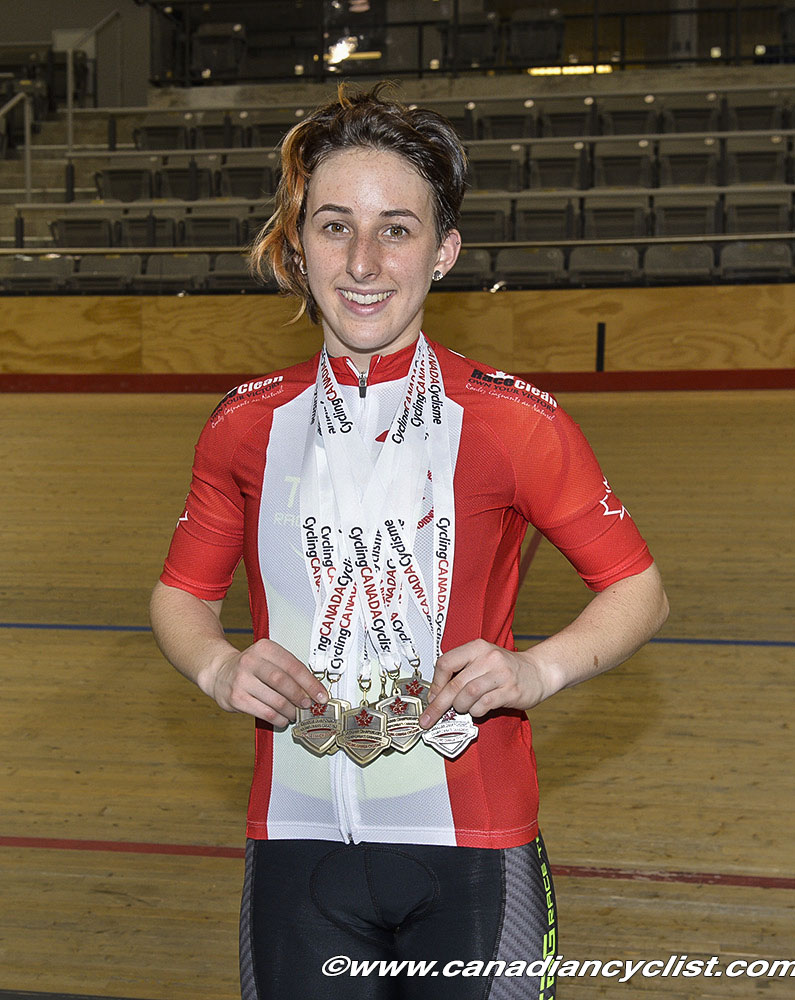 In 2016 Maggie Coles-Lyster with her medals at the end of Track Nationals
However, former Junior world track champion and road pro Maggie Coles-Lyster has a different take: "As a second year Junior, taking the risk and moving over to Europe to race on the road was such a key part of my development and success in my first few years as an elite. The racing we have in Canada is incomparable to the racing in Europe. You just don't get the chance to experience back to back, hard, aggressive races in fields of 80+ Juniors, then go race an elite race the next day.

"As a Junior, you pick up on things so quickly so I believe it is a crucial time to be getting exposure, learning valuable racing skills, how to finish races and being thrown into the deep end to figure it out. I feel so bad for our Juniors right now who have been unable to race these past two years, with no racing happening in Canada and a tough time getting over to Europe."

We will have to wait to see the impact of the pandemic on this generation of Junior riders.
---
Related Photo Galleries
---