May 16/21 14:32 pm - Nove Mesto World Cup - Canadian Interviews

Posted by Editoress on 05/16/21

We will be adding in interviews and quotes from Canadians in the elite race as we get them - under COVID measures, access to athletes is limited.

Catharine Pendrel (Clif Pro) - 23rd

I think a lot of things went into this being a better race weekend. I think last week I didn't manage the heat well and travelled all day Tuesday and Wednesday to get here and went straight into short track, and that was just a bit too much for my body. This week I felt like I actually got to relax a little and put more time into my course and mental prep and that helped a lot. I think you also can't underestimate having a race in the legs to be more primed to go.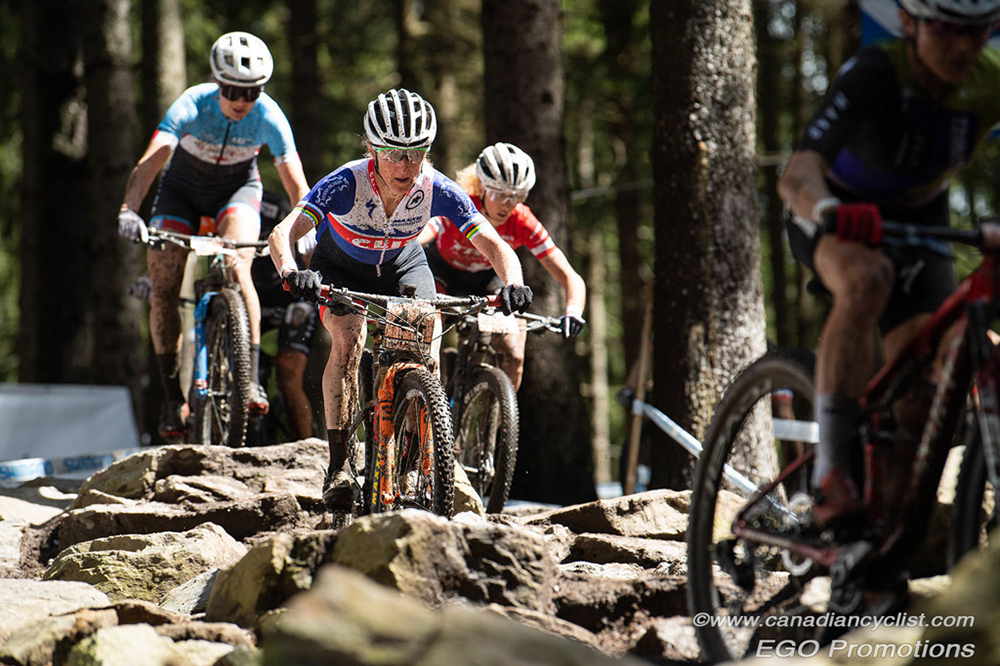 My fade in Albstadt really surprised me because in training I felt like I could compete for a top 20. I was really happy with my form but knew I needed to race to link all the pieces together. I think that showed this weekend and I feel good about my ability to find more before Leogang.

I was riding in the top-20 for a while but made some mistakes with two laps to go that saw me fall back. I was happy to be able to finish with a solid lap.

That was definitely the most gnarly conditions I have ever raced here. I went with mud tires, mud guard and low tire pressure and was happy with my choice. We had to run several sections per lap.


Jenn Jackson (Team Canada) - 26th

My best World Cup result! I lost a couple spots and time on the second last lap with a dropped chain but, considering the conditions, to only have that one mishap I think is super fortunate. I was dangling just behind the group with Catharine the entire race and was trying SO HARD to get up to her, but in the end I "got Mom'd". She's amazing, it's been crazy her progress in performance since having Dara in January, and also the environment she and Keith have created as a family, I'm super grateful and inspired to share in part of it with them. Hopefully I can catch her rising tide and have a good month of training together for Leogang, with Sandra Walter as well.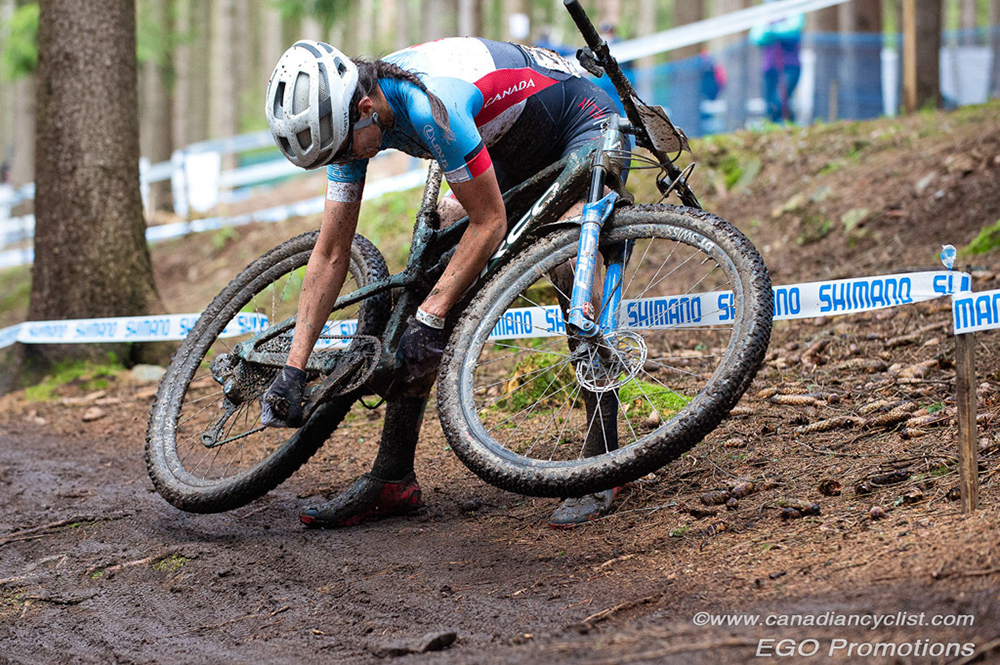 Overall, I'm happy with this race and the progress from how I went last week, which was a bit of a miss. This is my best World Cup for placing and time-back, and we're still working on the formula to be my best on race day, so I'm encouraged and optimistic about finding more for the rest of the season.

This course is always great, but these muddy conditions were glorious. The track eroded a lot with all the rain, there were several climbs where you had to run, the mud got stickier as the race went on too. I ran intermediate tires and not crazy low pressure - 17/19psi, because it wasn't so thick it was packing up and I knew it'd be faster to run in places where super low pressure might allow you to ride, and I didn't want to risk a flat on the increasingly bombed-out sections and deep ruts.


Haley Smith (Norco Factory) - 42nd

Haley Smith finished 42nd after getting caught behind some riders at the start dropped her into the 80s on the start loop. She moved up to 60s on the first lap, the 50s on the next one and then worked her way through traffic in the 40s for the rest of the race.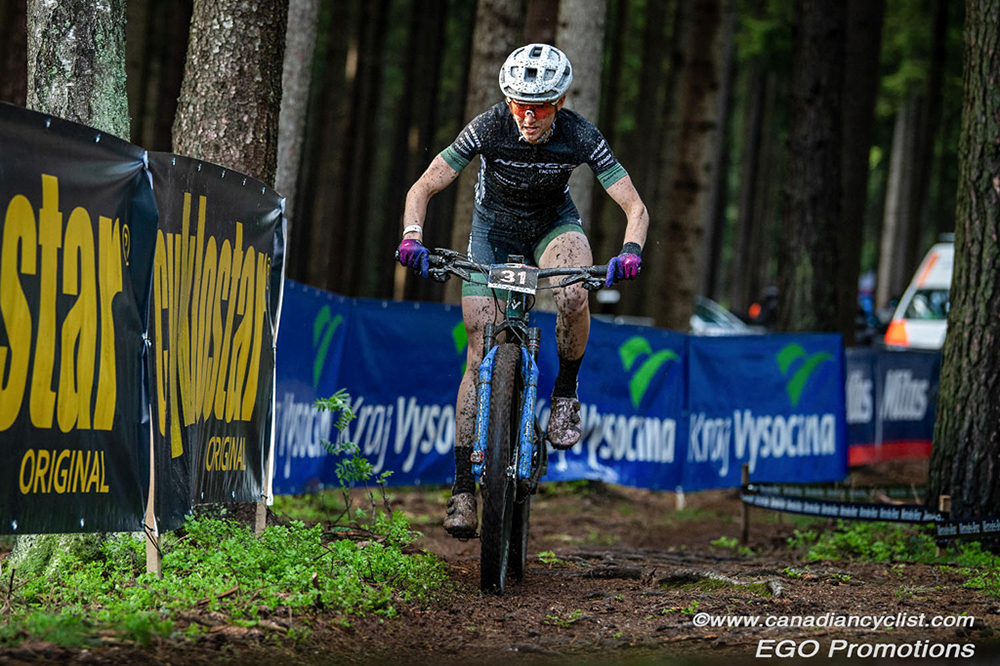 I just had bad luck [in the start loop]. The rider in front of me touched wheels with another rider and it put me off my bike with both feet out of the pedals, and I was very, very close to dead last off the start, and it's chaos on the start loop. So I was in the 80s when I was coming around the start loop and then, obviously I had to deal with a lot of traffic for the rest of the race. But I was able to move through it pretty well; I had some legs today and the system has started to come online. We never intended to peak for these races, with the idea being that these races would help me get back into race mode. Today i finally felt that, so it was good.

It was very muddy; when we started it was wet and by the end of the race it was sticky. That made the climbs more challenging to ride because your wheels were just churning up mud. We learned from carter's race yesterday, which we watched, that he was smart and committed to running preemptively, so that he wasn't wasting time by messing around trying to ride and then having to dismount at zero speed. So I learned from him and made a plan on where I was going to have to run. It was muddy - I've never seen Nove Mesto like this - and you just had to smart about it and commit to moving as quickly as you could on foot.

We asked Haley how she felt after the first major section of the season: I feel pretty good actually. Although it doesn't show in results yet, every weekend has been getting a little better and I've been getting back into the race process. I was quite ill last Fall so I don't feel that I ever got to really race in 2020. This is really my first racing block since 2019. My fitness is there - I know that from training that it's as good or better then it has ever been, empirically, so it's just about finding the rhythm, that mental sharpness, and that has been coming a bit more online every week.

So I feel pretty good about it and today was a good place to take it away and address how I get faster. If I look at lap times for today and account for the fact that I was in traffic a lot, I feel confident that top-20 is possible right now. It's just that I need some good luck, and that will come eventually. So, I feel good about the first part of the season and I'm excited to do some more work so that I can work towards my July peak.
Leandre Bouchard (Pivot-OTE) - 19th

Another top-20 today, so I'm really pleased with my race. It was a bit of a challenge to race in those conditions, and even more with the injury I got yesterday. I injured my thumb but I'm really glad that I fought like a warrior. I had an average start but I didn't have too much problem with traffic and I continued charging and got into the top 25 quickly. There were a few riders around me that I had to fight with. So I'm going back home with a feeling of satisfaction after I did my best and had two good races.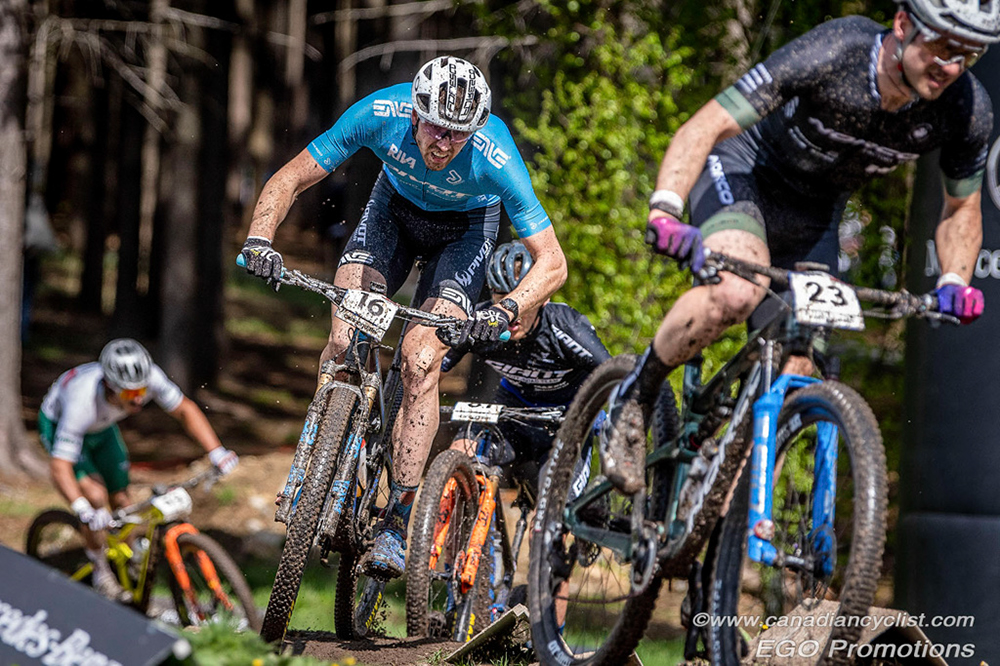 Peter Disera (Norco Factory) - 44th

Today was a solid day. Results wise it is what it is but the racing was good. I had a solid start after not qualifying [for the first three rows] in the Short Track and was really on it the first few laps. A small crash hung me up as I was stuck beneath my bike and I lost contact with a large group. From there it was a bit of a yo-yo. I was pleased with how I rode and how I'm getting back into the swing of racing. This campaign was hard and challenging but necessary. I'll be at peak fitness in the next month and look forward to throwing down in Leogang.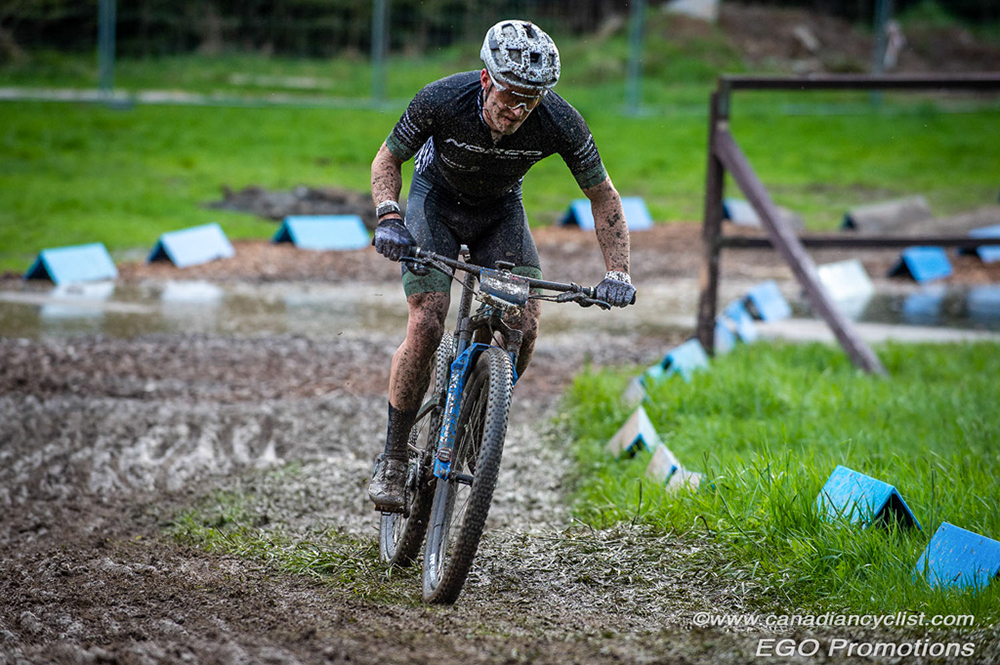 Emilly Johnston (World Cycling Centre) - 20th U23 women

My first races in Europe as a U23 have been a blast! I cannot believe how lucky I am to be racing here for the full season with the World Cycling Centre (UCI). A whole season without racing was so tough and so to be here is just incredible. I love racing so much and to be back is the best feeling ever!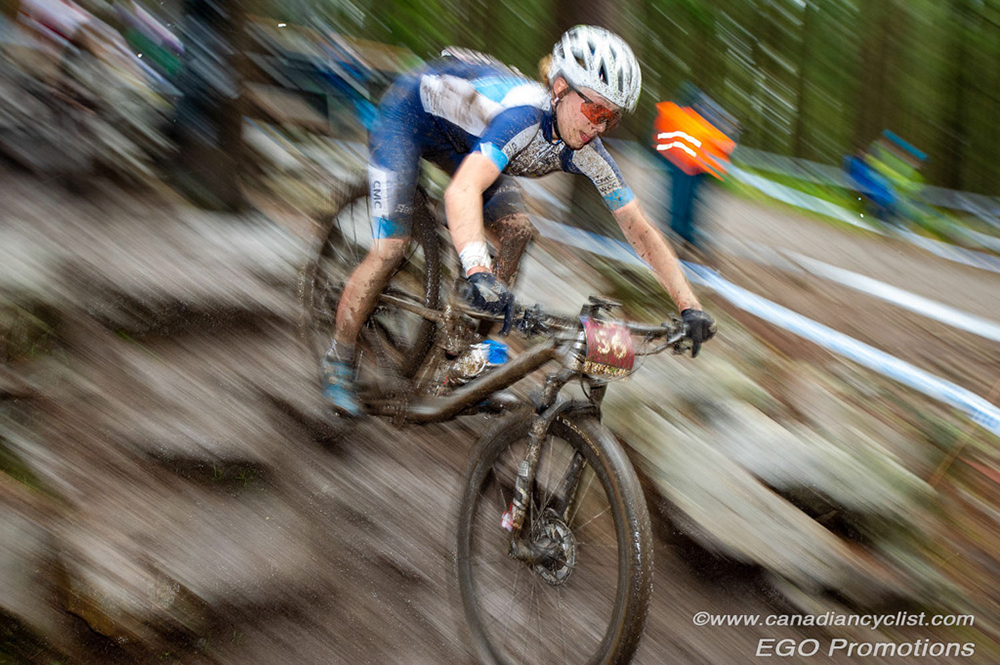 I am super happy with my performances at the first World Cups. Working my way up from the back is a totally different kind of racing that I'm used to, so it's definitely been a learning experience and I'm keen to keep chipping away to get a higher start position. There's always more to learn and I just feel like each race I take away loads to work on which is so exciting!

I'm really pumped for the rest of the season, with a big training block, some more XCO races and even a MTB stage race. I'm really keen to see what I can do!
Photo galleries from Nove Mesto World Cup
---
Related Photo Galleries
---